Blink and you'll miss it. But it's no secret that our tiny, yet much loved, Nobby Beach is seriously about to blow up.
First the rooftop at Hellenika, new eating houses on the corner of Lavarack (RIP Hugos chips) and now we're graced with Okazu. Does it get any better?
We've been scratching our heads and wondering who would pop into the vacant space below MexiCali. But finally the all clear has been given and we're ready to share all of the juicy Japanese goodness you'll find inside—carefully piled into little bowls of bliss.
Absolutely brimming with Japanese soul food, Okazu offers convenient meals to go and casual dining indoors in their cosy space with ample people watching views. Equal parts authentic and god damn cute, these guys are serious about offering you a laid back Japanese, yet totally GC, experience. With their signature 'you make miso happy' neon sign and rustic seating nooks, you'll be grinning ear to ear each and every time you step foot into this place.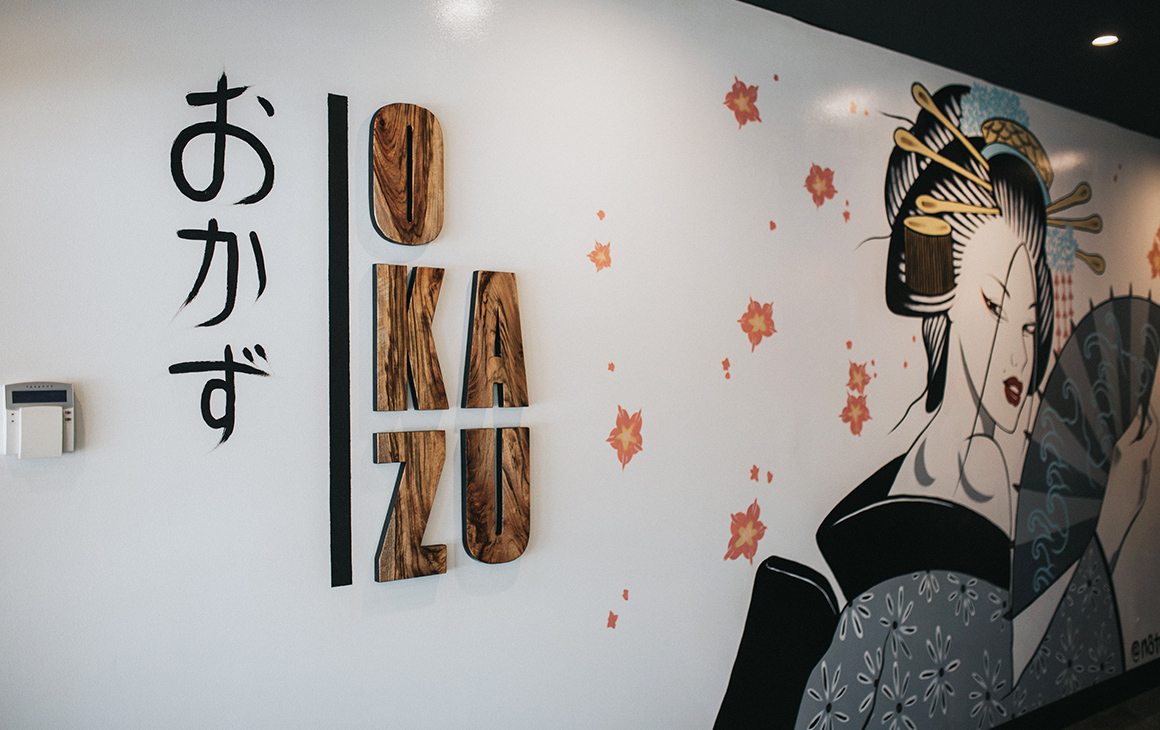 Mamma Michi and her cheerful team from Osaka really know their stuff. And not just that, but they're thrilled to have you. As the backbone of Okazu, Mamma Michi brings the bustling nightlife of Japanese street food to our shores in a completely humble yet totally drool-worthy way.
Split into three sections, Okazu's menu offers a variety of tasty treats for both day and night. Designed to pick up on your way to the beach, fresh, handmade sushi ranges from classic salmon or avocado and asparagus right through to chilli calamari with spicy mayonnaise and garlic prawns.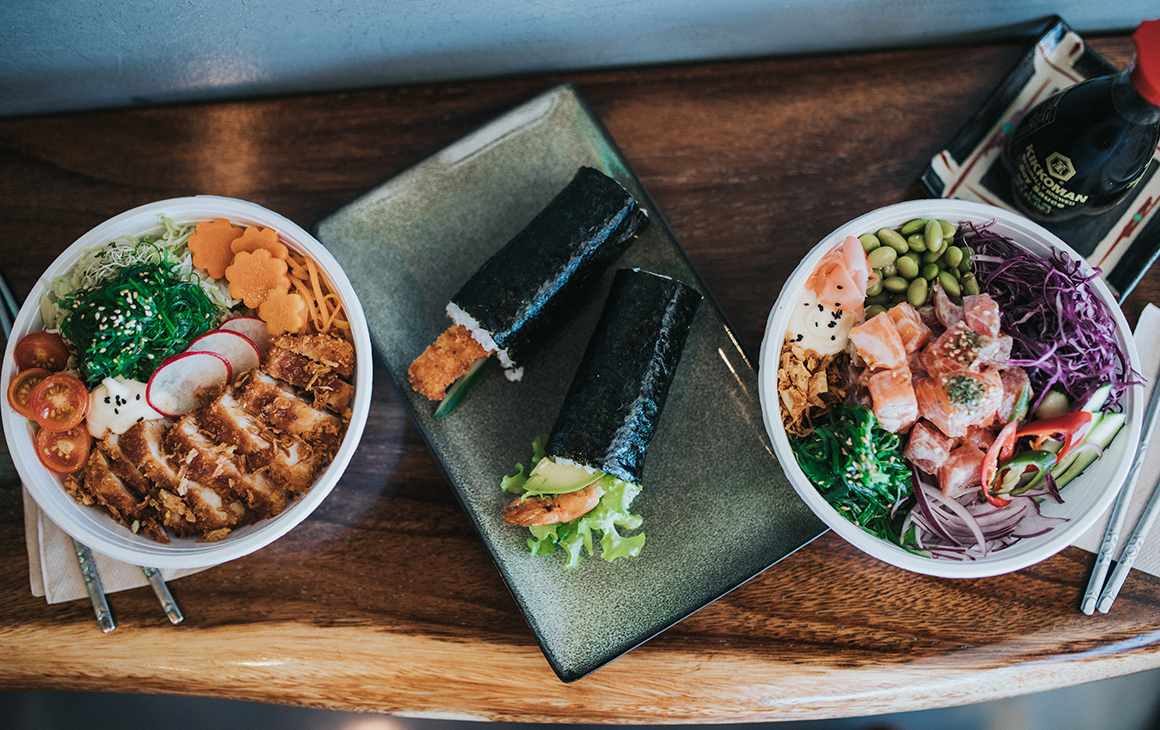 Move onto the Okonomiyaka and prepare to be blow away. These traditional Japanese savoury pancakes are bloody good. Fun fact, there are two ways to fashion up an Okonomikayi—either with noodles or cabbage. These guys have opted for the cabbage variety, but they're nothing like your nanna's overdone boiling pots, oh no no no. These are packed with your choice of teriyaki chicken, cheesy goodness, beef or seafood. A disruptive dish on the Gold Coast foodie scene, you'll have to gobble it to believe it.
And if you're still grumbling for more, pick up a classic bowl of your choice. We tried the poke bowl, choc-a-block with seafood, edamame, cabbage, ginger, chili, soy, cucumber and a wild array of deliciousness. And because eating is what we do, we then moved onto the Chicken Katsu. We're gonna call it. This one has the crispiest chicken in all of the land…Then add in shredded lettuce, flower cut carrots, cherry tomatoes and tonkatsu sauce topped with mayo and served on a bed of rice; it's a winner in our books.
Your new neighbourhood sushi bar is the perfect place to pop by in the arvo or meet up with a mate and is basically the sweetest spot for your next first date.
THE DETAILS
What: Okazu—new sushi bar
Where: 1/2223 Gold Coast Highway, Nobby Beach
When: Seven days; 11:30am to 8pm
Love all things Japanese? Have you checked out these nek-level Asian joints on the Gold Coast?
Image credit: Hayley Williamson for The Urban List