Ah, The Simpsons. It's given us over 600 eps, iconic catchphrases ('Everything's coming up Milhouse...'), scarily accurate predictions of political doom and now…Patty and Selma on a jumper.
And we're gagging for it.
Cara Delevingne did it aaaaalll the way back in 2013 (check out her throwback Insta), and we can't *necessarily* replicate her supermodel hipbones, but we sure as hell can steal her look.
ASOS (y'know, that tiny boutique website no one's heard about) just dropped a 90s inspired Simpsons collection in celebration of the show's upcoming 30th season, and it's *everything* we could've imagined.
So what can you expect? Think Kwik-E-Mart bumbags, Itchy and Scratchy on a Penny board, the opening title clouds on a pair of mom jeans, Lisa the tree-hugger on a tie-dye shirt and so much more.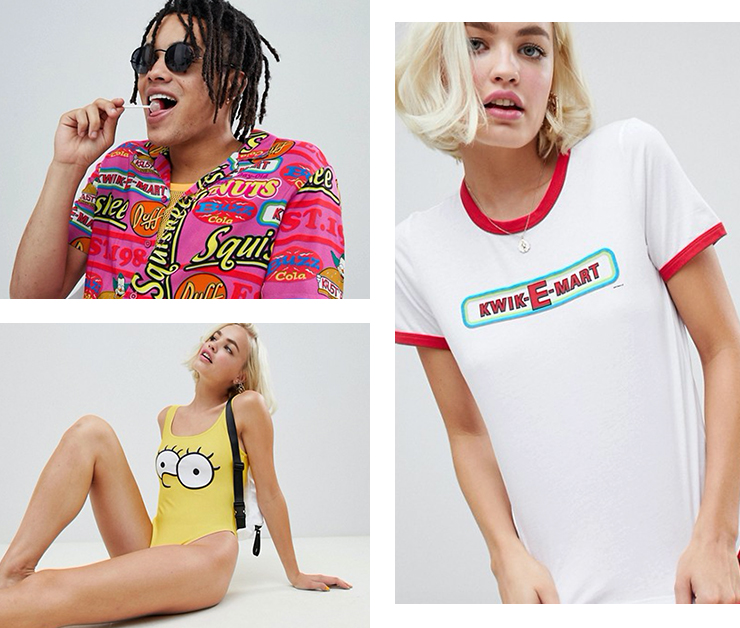 Even better, the entire range is affordable for average humans (not always the case with high profile collab ranges). So no, you won't have to explain to your partner how you blew your entire paycheck on a Homer Simpson swimsuit.
You can shop the full range online over here.
Image credit: ASOS