In case you missed it, Urban List just launched our sustainability vertical and we couldn't be more wrapped to help you start living your best eco-friendly life. It's not about sustainability perfection, but rather sustainable progress; taking small steps each and every day to reduce our impact on the planet.
If you're nailing Keep Cup life and reusable tote bags, this article is for you. We're teaming up with the 'Clean Money' champions over at Bank Australia to deep dive into all the things you possibly didn't know were having a negative effect on our planet, and simple ideas on how we can each do a little bit better to help fix it. From managing your cash ethically to making sure your daily brew is up to code, here are five surprising—and easy—sustainable swaps you can get around to improve your carbon footprint.
Your Daily Coffee
We're sorry to say that even though you're sporting a reusable cup, your daily hit of caffeine may not be particularly sustainable. Coffee is the world's second-highest traded commodity (after oil) and mostly grown in tropical regions home to rather fragile ecosystems. Because of the increase in demand, traditional growing methods have been swapped out for the more industrialised 'sun cultivation' technique, resulting in deforestation to make way for coffee plantations. Yes, your flat white might not be all it's cracked up to be.
The Swap | Throw Some Shade
It's that simple—do a spot of research and opt for a coffee that can be traced back to 'shade growing' techniques. This means that the coffee is grown under shading plants from existing flora and fauna, and actually contributes to the biodiversity of the region. Caffeine fact: shade-grown beans contribute as little as one per cent of the total environmental footprint of a cup of coffee, as opposed to sun cultivated coffee which contributes up to 70 per cent per cup. So how can you back this? Strike up a convo with your café or barista, ask them where their coffee roasters source the beans and how they are grown. Look out for brands that sport The Rainforest Alliance and Australian Certified Organic certifications like this blend from Bun Coffee Byron Bay or this one from Cafe Britt.
Where You Stash Your Coin
Brace yourselves, did you know the cash in your bank account doesn't just sit there? When you stash your money with a bank, they make loans and investments with it. From your everyday account to your savings, you could unintentionally be supporting; fossil fuels, intensive animal farming, the arms industry and the tobacco businesses. Are you shook? Same here. In short, where you choose to keep your dollars can quite literally shape the world we live in.
The Swap | Get Around The 'Clean Money' Movement
Meet the 'Clean Money' movement—it's all about choosing a bank that aligns with your values and making your positive mark on the world. We can take the power back by giving banks that support harmful industries the boot, and instead, get around a bank that backs our environment and communities by using your dollars to invest in; green housing, renewable energy projects, disability housing and everyday people doing good, not harm. Now that's way more our vibe.
If you're wondering where to start, step one is to ask yourself, is the money in your bank doing good or harm? Find out where your coin is being invested at Market Forces or Don't Bank On The Bomb. If it doesn't align with your values, we suggest making the switch to the leaders in the 'Clean Money' movement—Bank Australia. It'll take you just five minutes online, but the impacts will last a lifetime (and beyond).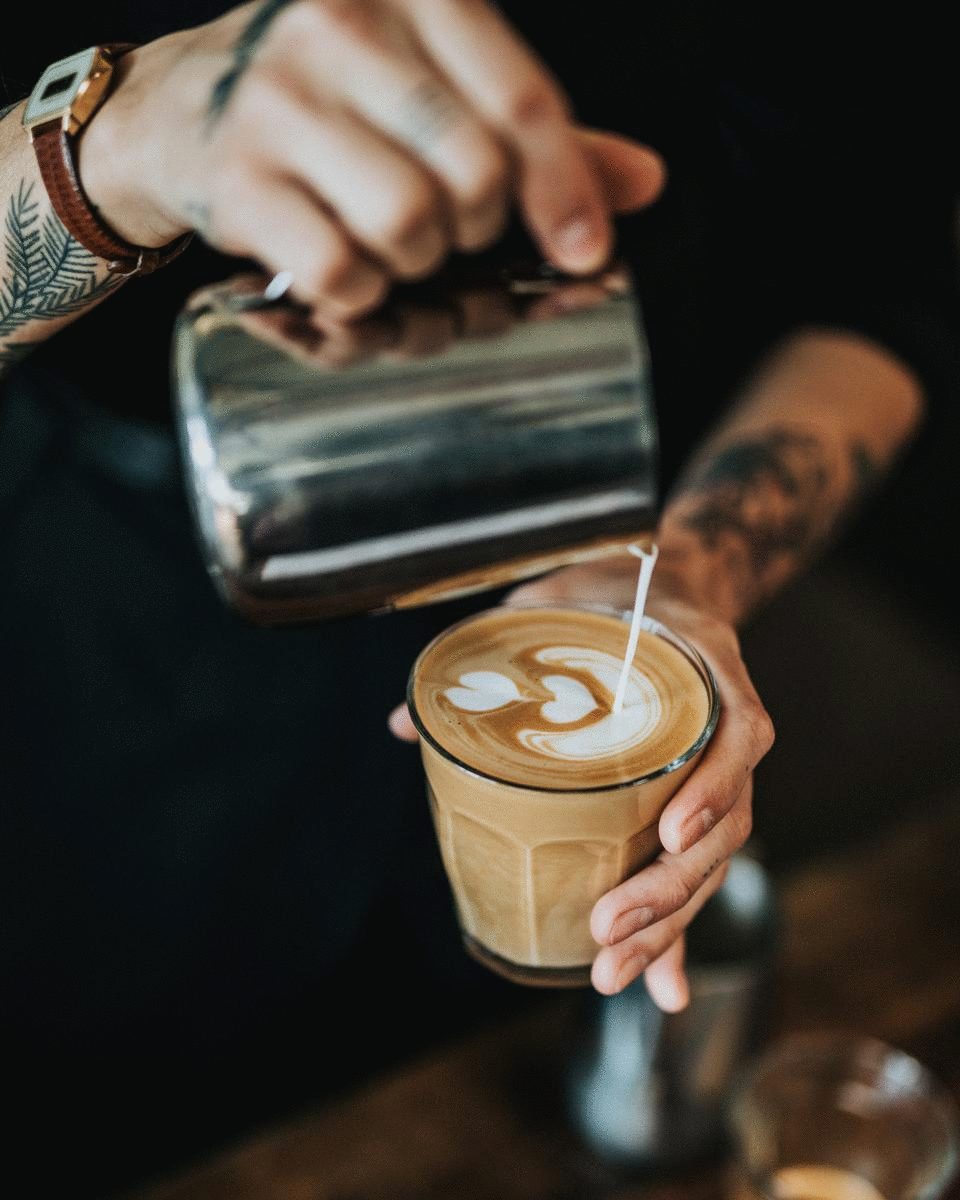 Decluttering Your Closet
Just because it doesn't bring you joy anymore, doesn't mean sending your clothes to the op shop is always the next best bet. On the surface donating clothes might seem like you're giving back, but it can sometimes lead to more harm than good. This is because a lot of the clothes going to charities are poor quality fast-fashion garments that aren't in any condition to be resold. This then leaves charities with the burden of having to pay to dispose of these pieces, with up to 60,000 tonnes of unwanted items going into landfill every year. That's a lot.
The Swap | Sell Or Upcycle
Instead of opting for the op-shop straight away, the first priority is to make sure your clothes are going to someone who will love and wear them. Start by selling your gear—it's the best bet at giving your garment the second life it deserves. Try online outlets like Facebook Marketplace and eBay to give your goods a new home, or have a go at upcycling your threads. We're talking turning jeans into shorts, cropping retro sweaters or shirts and scoring some coin on upcycle havens like Depop. If the resale admin is more than you care for, pop by your local SWOP Clothing Exchange and nab some cash with minimal effort. Your bank account and the planet will thank you.
Red Meat On The Reg
Fact: Australians are some of the largest consumers of meat in the world, eating more than 100kg of meat per year, compared with the global average of 43kg. So it's no surprise that we are one of the countries with the greatest potential to decrease food-related greenhouse gas emissions by simply switching up our diet. We know that animal agriculture is one of the leading causes of global warming due to greenhouse gas emissions, pollution and deforestation, so basically eating less meat and being more flexi with our food is one of the best ways to help save the planet.
The Swap | Embrace The Vege
According to The Guardian, scientists predict that we will need to reduce our beef intake by 90% in order to help avoid serious climate issues in the future. Luckily for us, plant-based food is on the rise so there's countless culinary options to explore, plus a few meat alternatives to satisfy your cravings. Tuck into a juicy plant-based burger like the Beyond Burger or a local patty from The Alternative Meat Company, or jump on the veggie movement with Jamie Oliver and his Ultimate Veg recipe book talking all things vegetables, fruits, grains and legumes. With home cooking making a comeback in 2020, it's the perfect time to rally your crew and get behind some larger movements like Meat-Free Monday or a 30-day meatless challenge. It's not about completely changing your diet, but rather making small, sustainable—and delicious—swaps for the planet and environment.
Careless Travel
Although your Europe 2020 plans might have come to a screeching halt due to travel restrictions—we feel you—this might just be the planet nudging at us to consider our travel plans a bit more carefully. Long haul flights paired with tonnes of luggage, popular tourist sites and countless Uber rides really is a recipe for a very unsustainable journey, so with this weird moment in time allowing us to pause and reflect on our habits, why not commit to making your first trip out of iso a sustainable one?
The Swap | Meaningful Wanderlusting
Finding value in ethical travel is different for everyone, but here at Urban List, we're committing to supporting our own backyard in 2020. When lockdown lifts and it's safe to get out and about again, we'll be heading to bushfire-affected communities to show them some support, and really revel in the beauty that Australia has to offer. We'll also be taking responsibility, planning ahead, and putting in the effort to reduce our waste while on the go. For some ideas, check out these 11 zero waste travel hacks you can master.
Like we said, it's not about being perfect, but rather taking small steps towards living your best life—sustainably. Start by making good with your coin and switching to Bank Australia—and then rally your mates to check their banks and do the same.
Editor's note: This article is sponsored by Bank Australia and proudly endorsed by The Urban List. Thank you for supporting the sponsors who make The Urban List possible. Click here for more information on our editorial policy.