Queenslanders, we know you love your home that's why we're on a mission to help you explore our beautiful backyard and support businesses that need your help right now. We're challenging you to support 20 Queensland businesses in 2020. Make the promise to stay home but don't stay in—staycation the right way by getting out and visiting the towns and regions that need you the most.
This coastal town is known for its heavy surf, impressive landscapes and thriving community atmosphere found in its streets lined with trendy cafes and boutiques. Noosa is both a tourism hotspot and beloved local hub, thanks to hitting the perfect balance of tranquil, natural beauty and beach-town vibes. Whether you're kayaking through the everglades, shopping at the iconic style-hub that is Hastings Street, or falling asleep on the beach, Noosa will deliver your perfect day.
To help plan your seaside escape, we've teamed up with Tourism And Events Queensland to bring you everything you need to eat, see, and do in Noosa.
Things To Do
Learn how to surf
Always wanted to know how to catch a gnarly wave? Go Ride A Wave is Australia's favourite surf school, teaching anyone who's interested in taking their first steps to achieving their Kelly Slater dreams. Surfing is an ingrained part of the Noosa way of life, making this a must-have skill if you want to achieve 'local' status. Head into the surf with their experienced instructors and you'll be riding a wave back in.
Destress at a luxury Balinese Day Spa
If you need to unwind, take a deep breath and book yourself into Ikatan Day Spa. This is the most awarded destination day spa on the Sunshine Coast, providing an immersive, relaxing experience from the moment you step on the premises. The villa-style treatment rooms are scattered around a Balinese-inspired village where you are encouraged to relax amidst nature in between treatments. The communal garden room is surrounded by lush, tropical plantlife, bringing the outdoors in as you settle in for head, hand, and foot massages. Whether you're there for their couples package or are treating yourself to a solo wellness experience, Ikatan is the perfect spot to release any pent up tension and melt those worries away.
Go on a wilderness adventure
Noosa happens to be home to Australia's only everglades, and Everglades Eco Safaris are giving you the opportunity to explore them. Their wilderness cruises take you through the heart of the everglades, gliding across the glassy surface to visit all the rivers and lakes that make up this impressive landscape. To truly experience everything the everglades has to offer, you can even swim amongst the ancient trees and wildlife before hopping back on board for a delicious lunch. And although Everglades Eco Safaris is currently closed until restrictions ease, there's certainly no reason you can't start planning your magical adventure as they're accepting bookings from July.
Kayak through the everglades
If you're looking for an even more immersive everglades experience, Kanu Kapers will guide you through the stunning natural features in their handcrafted kayaks. As you soundlessly glide across the water you'll experience the truly untouched landscape in its natural form. This covert way of exploring the everglades gives you the chance to watch the native wildlife in undisturbed habitat. Take a guided tour, guide yourself with a packed picnic, or challenge yourself by taking on the three-day self-guided tour where each night you can sleep under the stars, right by the water.
Climb your way to epic views
There are plenty of great lookouts in and around Noosa, but the very best are found only by those willing to work for them. Grab Rock will take you on an outdoor adventure where you can climb and abseil your way to the best views in Noosa. This awesome company provides you with all the gear and training you need to experience hanging off majestic 50-meter cliffs as you watch the sun drop over the horizon.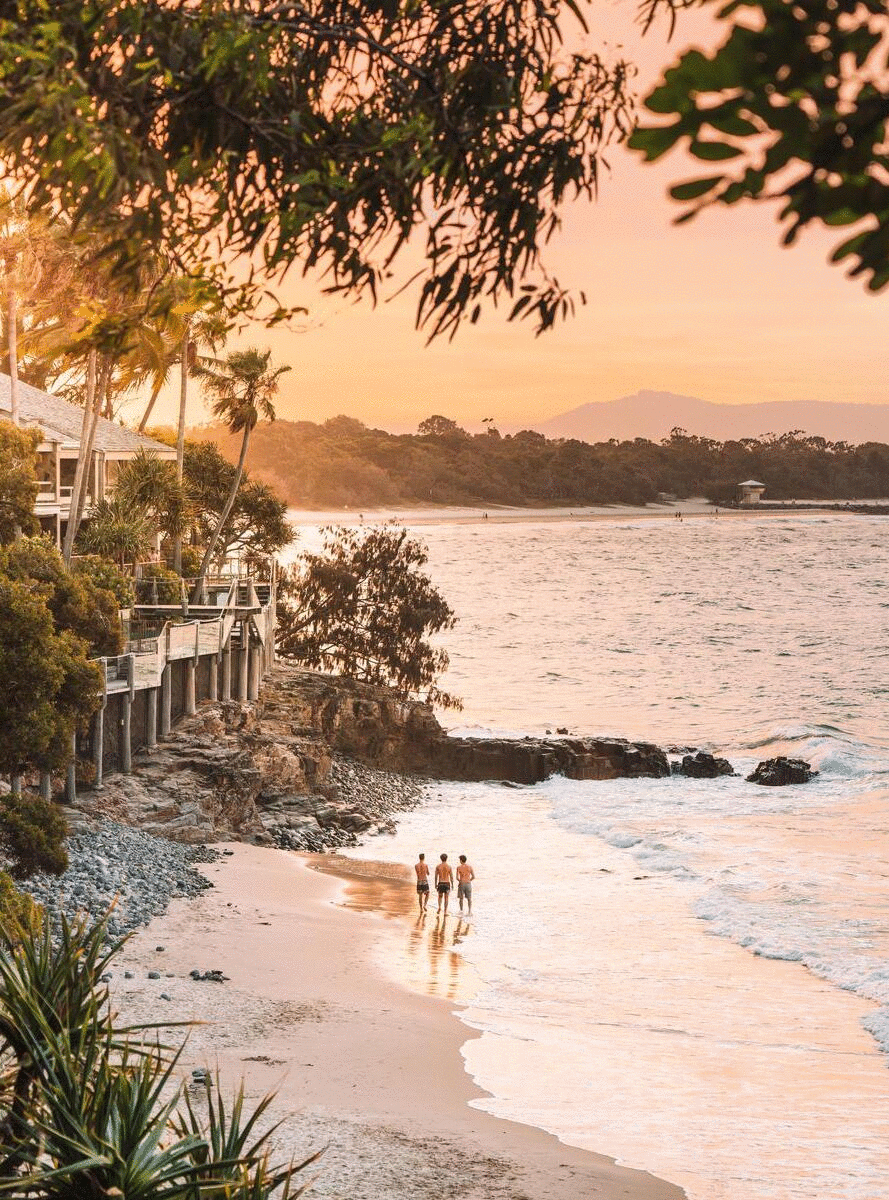 Where To Drink
Copperhead Brewery
If quality brews are your drink of choice and you're out in the Noosa hinterlands, stop by Copperhead for an exclusive drinking experience. This brewery is a part of the Brew Pubs movement, focusing on creating intensely-delicious beers and eats that never leave the premises. This means that if you ever want to taste these legendary brews, the Copperhead Brewery itself is the only place you can do so. Trust us, it's worth it.
MOTO
Part cafe, part beer house, part motorcycle exhibit, MOTO has been serving up the very best that Noosa has to offer when it comes to brews of all varieties. Their mouth-watering coffee is their own unique blend, with beans sourced from Indonesia, developed with the help of Clandestino Roasters. They put the same time and care into selecting which beers they serve, stocking only brews from independent breweries to support small and share their love of unique craft beer. Come get your MOTO fix takeaway, and be sure to make a booking once restrictions lift.
Boiling Pot Brewing Co.
Speaking of local, independent breweries, Boiling Pot Brewing Co has just opened their taproom so that you can enjoy their entire range of refreshing brews from the source itself. This brewery is ideal for your next Sunday sesh, serving up not just legendary beers at their awesome warehouse location but also quality eats and live tunes every Sunday.
Pomona Distilling Co
If you're a gin fan (who isn't?!), the one place you'll need to add to your Noosa road trip is Pomona Distilling Co. Set off the main street of Pomona in what used to be an old bakery 100 years ago, this stellar spot is like no other distillery. Sip 'til your heart's content and sample everything including their signature Dry Gin, Pink Gin, Butterfly Pea Flower Gin and their Vodka. Bliss out under the cool mist of the arbour with a drink, eat some tasty food and play some games on the lawn.
Where To Eat
Noosa Beach House Peter Kuruvita
If you don't know who Peter Kuruvita is, all you need to know is that he is an unbelievable chef who creates unbelievable food to match. His restaurant, Noosa Beach House, is the perfect spot for an after-beach lunch or dinner and his impressive menus are chock-a-block with creative modern dishes that shine a light on fresh local produce. From entire crabs steamed in an Asian inspired sauce to seared local yellowfin tuna, this is the place to be for quality after-beach eats.
Noosa Boathouse
To dine on the water itself, head to Noosa Boathouse. This one is a three-story bistro floating on the river, complete with floor to ceiling glass walls and a rooftop bar for uninterrupted views of the water. Experience the freshest seafood and produce around by indulging in their four-course feast that features buttery Hervey Bay scallops and Thai curried fish. If you're just in it for the views, head to the rooftop to enjoy all your favourite beachy bar eats, choose from their impressively decadent cocktail menu and vibe out to live music as you watch the Sunday afternoon sunset.
Hinterland
For locally sourced ingredients and a true paddock-to-plate dining experience, make your way out to Hinterland and order their next-level eats to go. This restaurant is about as far into the Noosa Hinterlands as you can get, serving up fresh produce grown just a kilometre away on their 70-acre farm. Enjoy their specially-curated menu featuring fermented sausages, sucking pig, and organic, farm-grown vegetables.
Noosa Cruiser
For unbeatable views of the Noosa River, enjoy a long lunch on the Noosa Cruiser. The two-course, al a carte meal is freshly cooked on board the cruiser and served to you while you float by the picturesque natural landscape. They also offer champagne breakfast on the river as well as a two and a half hour sunset cruise with a three-course meal.
Sails
Sometimes the day calls for a lazy, long lunch in a gorgeous beachfront setting. And Sails delivers just that. Located on the ever-bustling Hastings Street, Sails is your go-to in Noosa for delicious, fresh, and locally-caught seafood. As soon as this lust-worthy locale opens their doors back up, be sure to book a table so you can sit back with a platter of oysters and glass of champagne as you look out onto 180-degree views of laguna bay. They are also home to one of the largest wine collections in Australia, so if you fancy a quality drop this is the place to go.
Bistro C
Another Hastings Street icon we have to mention is Bistro C. This foodie hub overlooking Noosa Main Beach serves up unbelievably tasty flavours for breakfast, lunch and dinner. Their doors are open but operating under reduced hours so be sure to book a table ahead of time. Expect curated, seasonal menus that feature local catches, succulent steaks, and signature dishes from the imagination of their head chef, all with uninterrupted views of the South Pacific.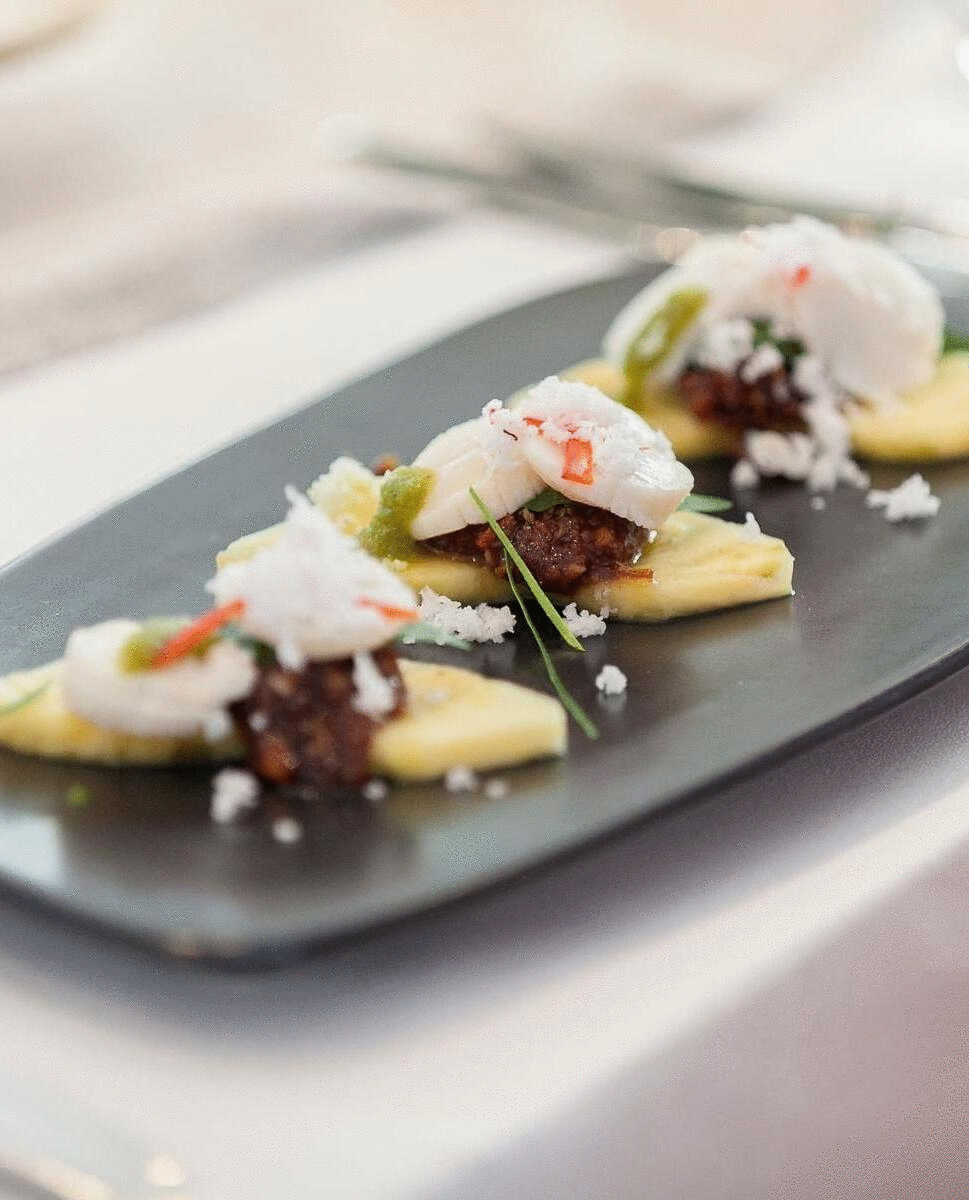 Where To Stay
The Retreat Beach Houses
Fall asleep to the relaxing soundtrack of crashing waves in your own private beach house. The Retreat offers a variety of totally private beachfront houses, all with open plan living areas and north facing decks that lookout onto Peregian Beach. Take a short walk to the beach through the natural landscape where you can frequently catch a glimpse of wallabies, kookaburras, and other Aussie wildlife.
Horizons at Peregian
If you're all about luxurious interiors and killer views, Horizons at Peregian is the idyllic accommodation for you. Located on a pristine slice of the coast midway between Noosa and Mooloolaba, the spacious, fully contained two or three-bedroom apartments are the perfect place to crash after a jam-packed beach itinerary. And the best bit? It's totally pet-friendly so you don't have to leave your furry friends at home.
Beach Road Holiday Homes
Walking distance from the beach but far enough from Hastings Street to avoid the busy atmosphere you'll find Beach Road Holiday Homes. These stunning getaways are all about appreciating the tranquillity and immersing yourself in the beauty of the surrounding beaches, national parks, and native bushland. The homes themselves are all luxury eco-homes, allowing you to fully enjoy the pristine natural environment while respecting and caring for it without having to sacrifice your five-star experience.
Noosa Avalon Farm Cottages
For a change of pace from the beachy vibes, book in at Noosa Avalon Farm Cottages. These adorable homes are the perfect hinterland escape where you can spend your time enjoying the surrounding national parks and wildlife. The rustic individual cottages are located on 30 acres of farmland right by a stunning lake, and it's not uncommon to see kangaroos playing with their joeys right outside your door.
Eumarella Shores Noosa Lake Retreat
Nestled next to Lake Weyba is Eumarella Shores Lake Retreat. This stunning accommodation looks out onto the unspoilt lake, making it ideal for your next romantic getaway. Spend your days heading out onto the lake itself in a complimentary canoe, walking through the nature refuge, or just taking in the unbelievable views of the sun setting over the picturesque lake.
Your ultimate adventure to Noosa awaits. And as if you needed another excuse to explore our beautiful backyard, it's a chance to support Queensland businesses that need your help right now. Join our 20 For 20 Challenge here.
Editor's note: This article is sponsored by Tourism And Events Queensland and proudly endorsed by Urban List. Thank you for supporting the sponsors who make Urban List possible. Click here for more information on our editorial policy.