Could Toowoomba be the coolest country town in Australia? With an incredible street art scene, beautiful parks, more delicious eating options than you can imagine and epic hiking spots, it's well on its way. And right now, at the beginning of spring, with the whole city in bloom and the Toowoomba Carnival Of Flowers underway, it's pretty much the dream destination for a weekend getaway.
If you're looking for an overnighter or awesome day trip, we say take the 2-hour drive up the range, stat—preferably between 18–27 September while this year's Toowoomba Carnival Of Flowers is underway. It might look a little different this year, but you can still count on hundreds of colourful flowers taking over Queens Park. Just in it for the food? Instead of the annual Festival Of Food and Wine, this year you can head to some of the city's best cafes and eateries for a citywide (and socially distanced) menu of #trEATs being dished up for $20 until September 30. Sounds like a pretty delicious alternative to us.
Here's where to find the best cafes, bars, breweries and restaurants in Toowoomba, plus what to do and where to stay while you're there.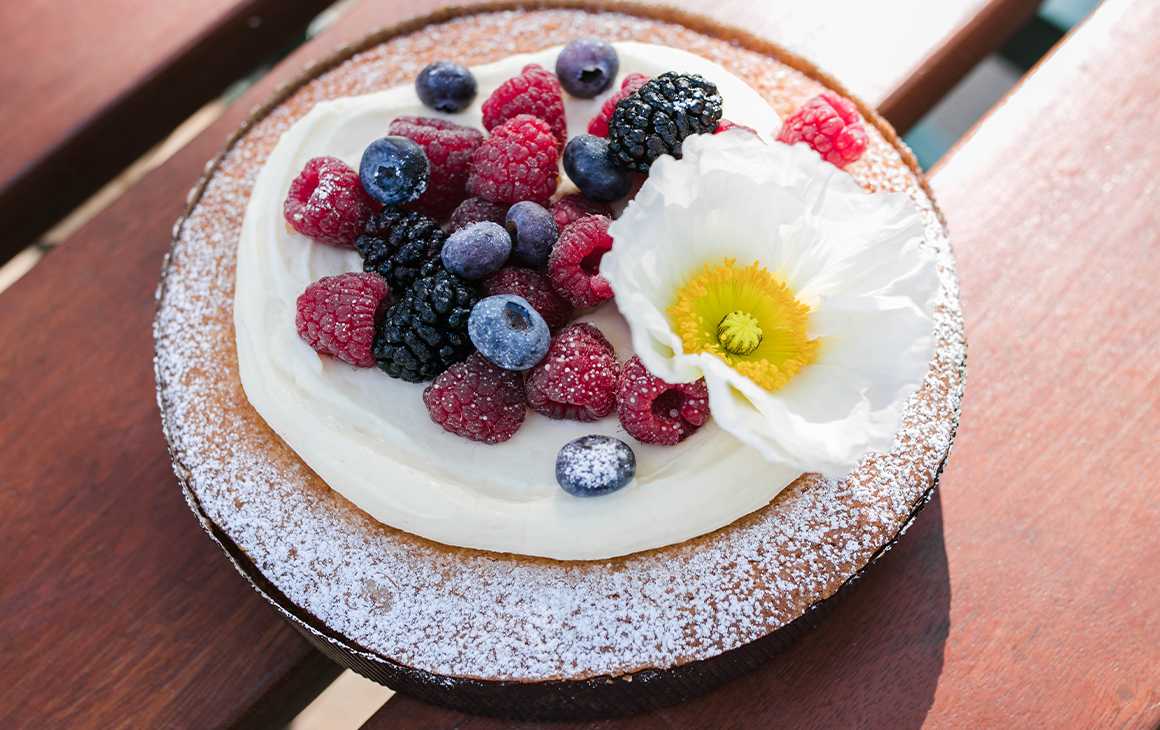 Where To Eat
The Baker's Duck
It might be tucked away on a side street, but The Baker's Duck is no hidden gem—pastry drivers have been known to drive the two hours from the Gold Coast just for their incredible (and 'grammable baked goods). Honestly, there's no bad choice here, from the flaky sausage rolls to the cream-topped danishes, but they're most known for their twice-baked and creatively topped croissants.
#trEATs on offer: Vanilla and raspberry tea cake topped with fresh berries and cream.
Ground Up Espresso
If you're looking for all the Toowoomba hipsters, you'll find them down a graffiti-covered alleyway off the main street at Ground Up Espresso. And for good reason—Ground Up nail coffee and do a great trade in breakfasts foods. We love the massive brekky sanbo with double bacon, double egg and double hash browns on Sunday mornings.
PICCOLO PAPA
Toowoomba couldn't be any further away from Naples, but Piccolo Papa's divine wood-fired pizza would not be out of place in Italy. As soon as you enter the rustic dining room you'll be drooling thanks to the aroma of pizzas being fired up in the oven, with both classic slices and more adventurous creations like lamb shakshuka and pear and gorgonzola to choose from.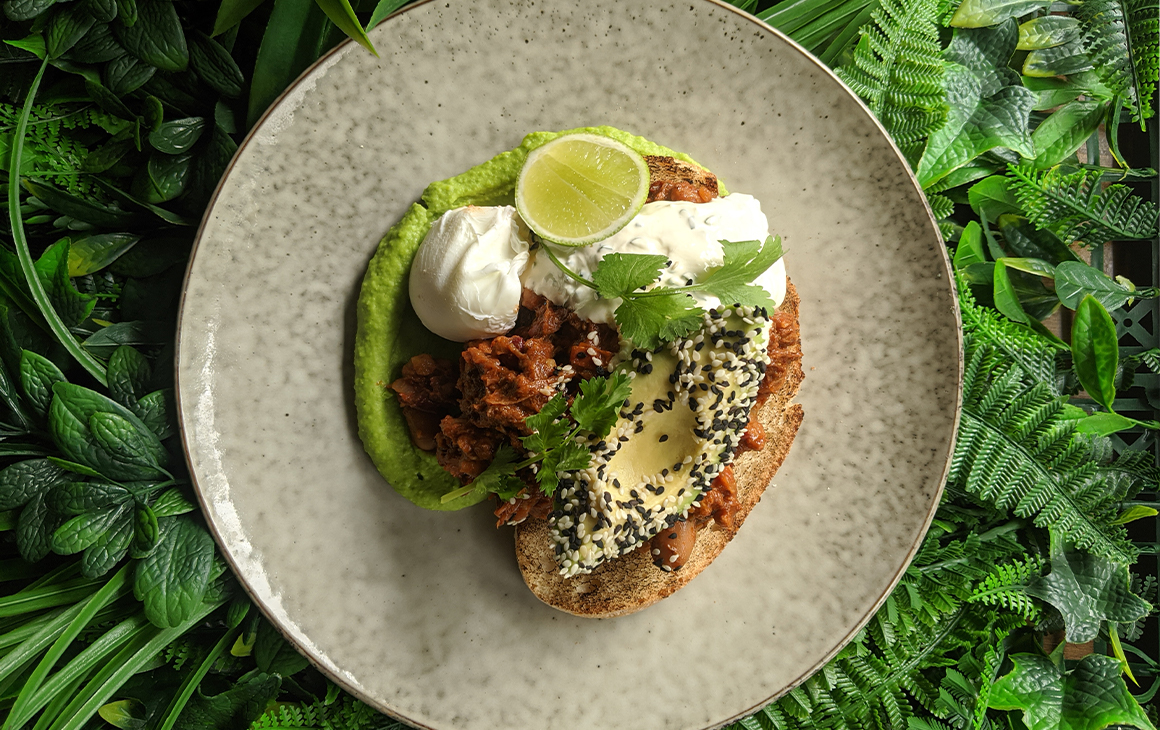 Urban Grounds
Taking over a sprawling old Queenslander, complete with a breezy balcony, flourishing garden and outdoor deck, Urban Grounds dishes up hearty breakfasts with views of Laurel Bank Park just across the road—perfect for a post-carb loading stroll. We recommend digging into their kipfler hash cake with poached eggs and haloumi or French toast for breakfast, but they also have a lengthy lunch menu.
#trEATS on offer: Brisket and chilli beans on sourdough with chorizo, chive cream, avocado, pea puree and a poached egg.
Muller Bros
What do you get when you add a beautiful rooftop and flavoursome Brazilian BBQ? Heaven. Well actually Muller Bros. This is one of the most popular spots in town known for their famous pineapple dish and perfectly cooked meats served Churrasco-style each night. Make sure you head up to the rooftop bar for a pre-dinner drink too.
#trEATS on offer: Sweet rhubarb custard tart with pistachio crumb, pomegranate glass, strawberry shortcake crumble and house made vanilla bean ice cream sprinkled with gold dust.
The Finch
Right on the main strip is where you'll find The Finch, an industrial-style cafe where Toowoomba's athleisure-wearing set can most-likely be found on a Sunday morning. It's not just about the vibes though—this cool little spot serves up a killer brunch game, with the likes of honeycomb topped pancakes and green pea, haloumi, mint and corn fritters served alongside interesting salads and Vietnamese banh mi.
#trEATS on offer: Grass-fed Angus eye fillet tartare with fried capers, ironbark smoked yolk, buttered brioche crumb and mustard aioli.
Fitzy's
What's a grand country town without an epic pub? Fitzy's On Church is the Toowoomba watering hole of choice for good old fashioned pub food—as long as you can find it amongst the warren of bars in this grand old dame. RM Williams optional, but you are going to want to take an appetite, because the meals here are definitely country sized.
#trEATS on offer: Deconstructed pavlova for two with rosewater marshmallows, meringue, raspberry gel, edible flowers, passionfruit jelly and Chantilly cream.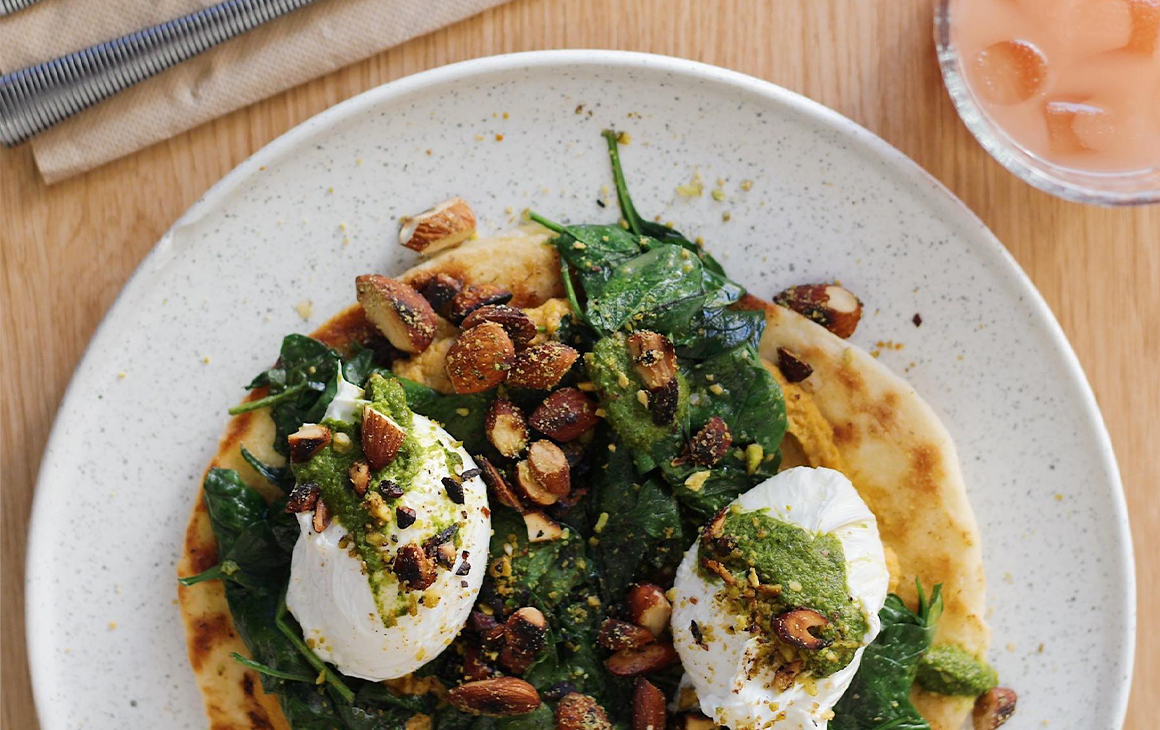 SWEET TALK
Tucked away in a laneway with views of some of Toowoomba's epic street art, Sweet Talk is where you'll find more of the city's best brunching options. Plonk yourself at a table out in the sun for a fry up of their pesto eggs, or get a little adventurous with the laffa bread topped with pumpkin hummus, spinach, poached eggs, green chilli cilantro and roasted almonds. Oh, and the coffee is damn good too.
Phat Burgers
If you're looking to wrap your hands around a good burger, Phat Burgers is where you need to go. Both hands will be necessary for the stacks here, which make use of locally sourced meats and produce to create burgers like the Redneck, with a beef patty, streaky bacon, fried egg, grilled pineapple, tomato, beetroot relish, lettuce, BBQ sauce and mayo. If you're sustainably minded, you'll be happy to know they re-use their fryer oil for generator fuel on their own farm.
#trEATS on offer: Yakajirri rubbed brisket burger with lillipilli chutney, onion rings and Warrigal greens on ciabatta, paired with locally grown kumura wedges.
Zev's Bistro
Toowoomba's only hatted restaurant, Zev's Bistro has no menu—instead you'll be treated to a five-course chef's menu using the best of local, seasonal produce. With stylish interiors and a unique wine menu that features some interesting skin contact and amber wines, this high class eatery will impress even the most snobbish city folk.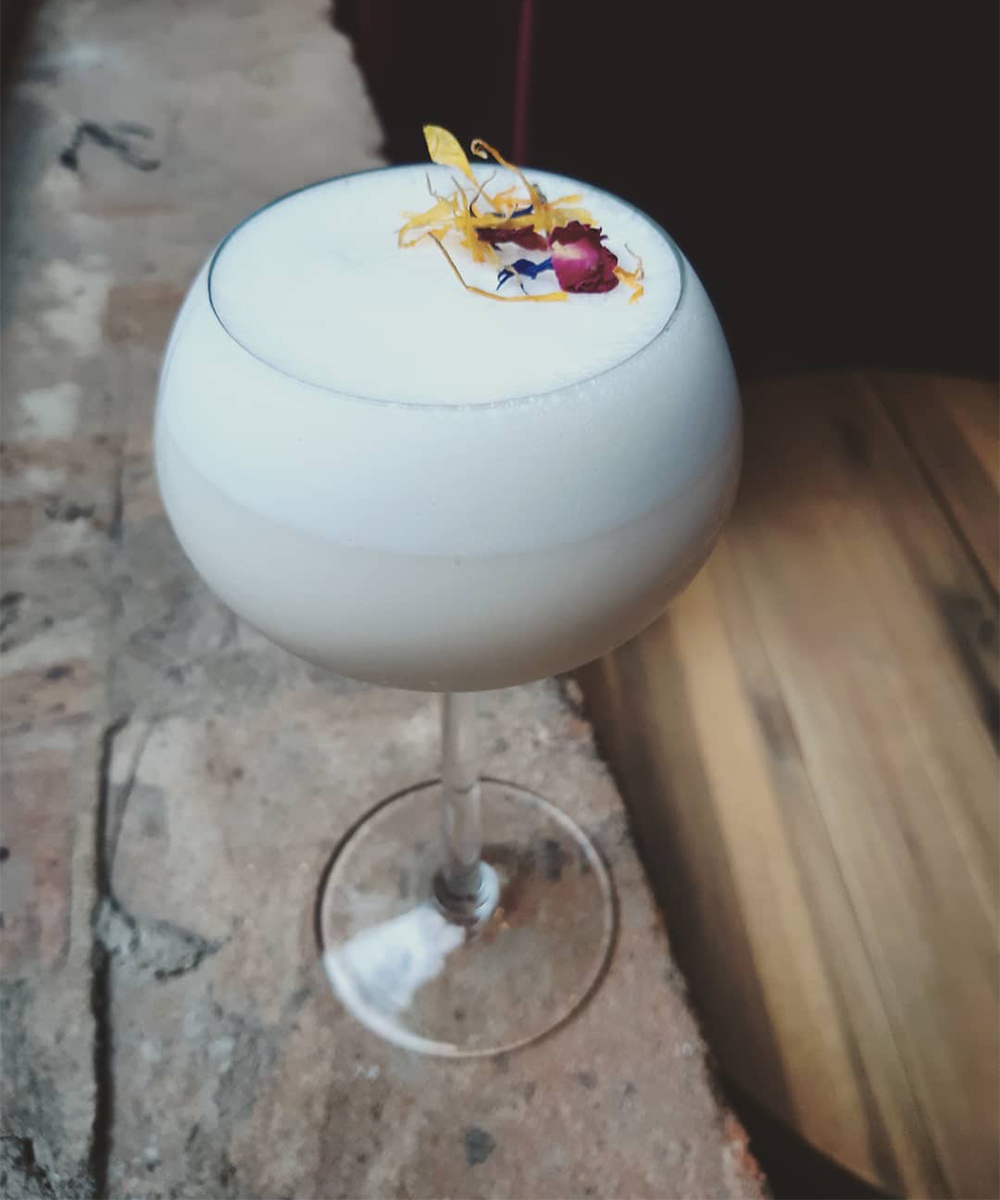 Where To Drink
Sante Cocktail Bar
You'll never find this cocktail bar unless you know it's there—hidden halfway down a laneway, the only hint to Sante's existence is the hum of voices you'll hear as you wander past the entrance. Seek it out though, and you'll be rewarded with a chic, cosy spot to lose a few hours in, listening to Electro Swing and sipping on an inventive cocktail from their chalkboard menu.
Bar Wunder
While you will find the entrance to Bar Wunder on a bustling main street, the best part of this watering hole is the dog-friendly beer garden out back, where you can sit on a garden chair in the sun, where you can knock back a brew or two and order a bratwurst or cheese platter when you get peckish. Inside is pretty groovy two though, full of retro couches and vintage lamps, plus a line up of live music acts on weekends.
#trEATS: Crumbed cauliflower florets on a bed of fresh rocket, house pickled carrot, fresh radish, edible flowers, toasted pepita and sunflower seeds with house made hummus.
Volcanic Brewing
If you're a craft beer lover, you'll want to stop by Volcanic Brewing, who just recently moved into stylish new digs off Duggan Street. There's plenty of different brews to sample, with regular specials on tap as well as their regular range, and they've got a short menu of bar bites if you get peckish.
Tapestry Bar At Fitzy's
Yep, we're mentioning Fitzy's twice, because their historic Tapestry Bar is worth a place on this list all on it's own. With old world interiors, a massive whiskey collection, craft beers on tap and even some swoon-worthy cocktails, it's the kind of place you slink off to for a post-dinner drink and end up staying at for hours.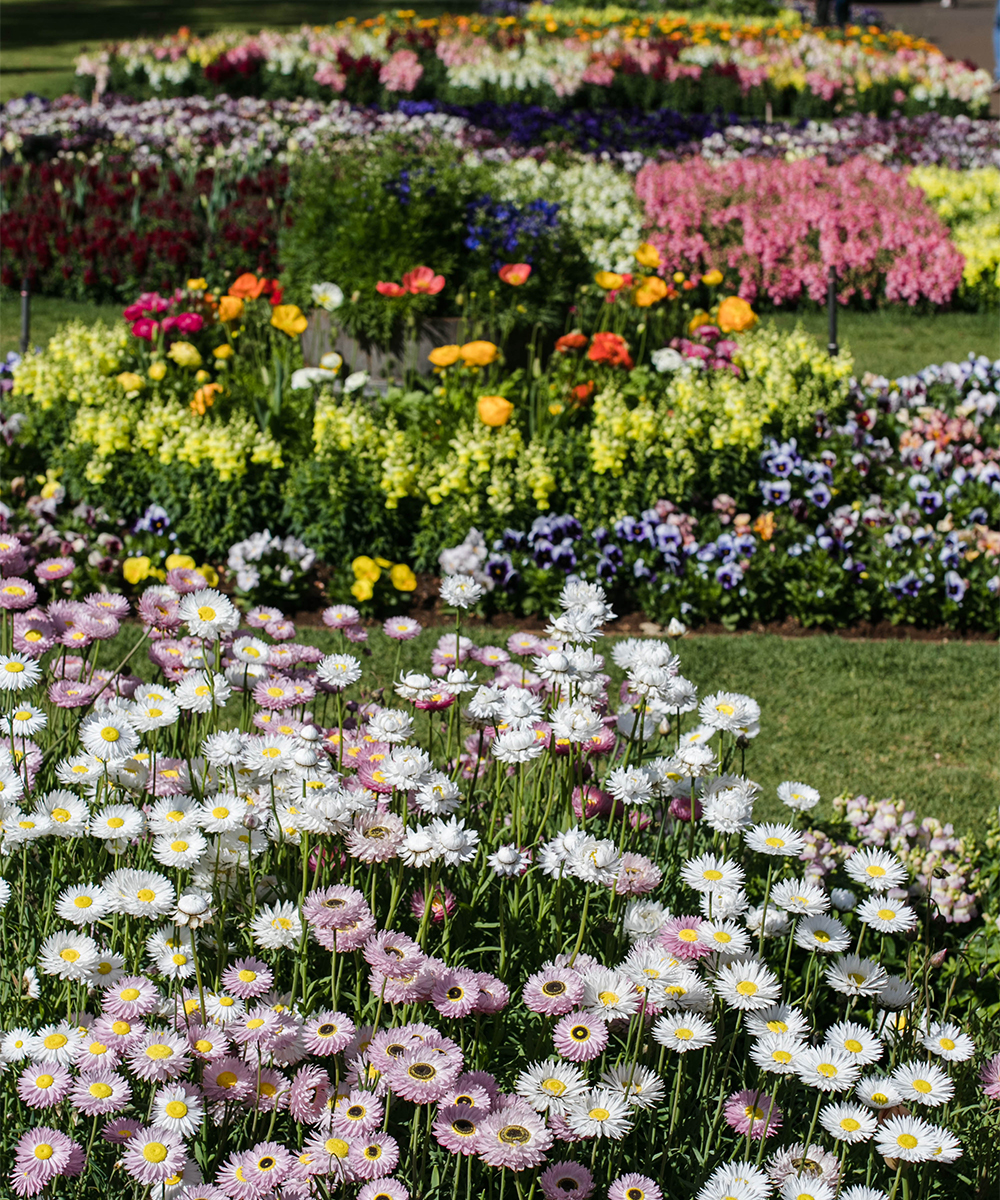 What To Do
Laurel Bank Park
If you missed the Toowoomba Carnival of Flowers, don't sweat it. Stop by Laurel Bank Park, a few minutes drive from the centre of town to see incredible seasonal flower displays. Some of Australia's best horticulturalists work on the gardens and it shows. The never-ending expanse of bloooms across the park in spring is always amazing.
Queen's Park
Also worth a stop in the springtime is Queen's Park, where the flower beds are fewer, but no less impressive. On Saturday mornings, a farmer's market across the way at the Cobb & Co Museum is worth a stroll, but the park is also conveniently close to The Baker's Duck if you're in need of picnic supplies.
Cobb & Co Museum
Home to Australia's finest and most extensive array of horse-drawn vehicles, Cobb & Co Museum is a little slice of Queensland history. Marvel at the elaborate carriages and coaches, give thanks for the petrol-powered engine that got you up here, and stop at Cobb Cafe for lunch on the way out.
#trEATS on offer: Za'tar marinated lamb tender loin served with beetroot and chargrilled nectarine on top of a herb infused quinoa and fetta salad, with caramelized balsamic glaze.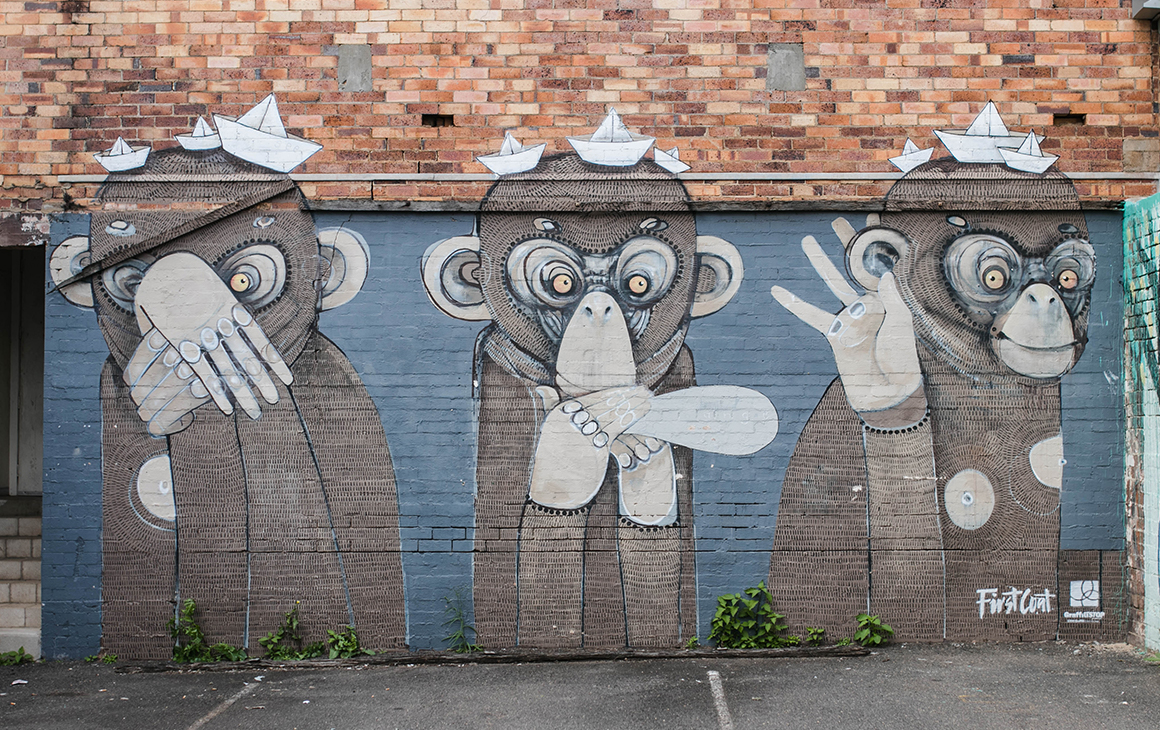 HUNT DOWN SOME EPIC STREET ART
Toowoomba might be a small town, but it's also a cool one. Where else does the local council allow buildings in the main street to be covered by huge graffiti murals? Wander down the city's many laneways and side streets to find massive pieces by some of Australia's best street artists—you really can't walk a block without spotting half a dozen, but if you need some directions, take a wander down Bank Lane, Club Lane, Mark Lane and Lamb Lane in the CBD.
Hike TableTop Mountain
If you like to sweat in between eating and sightseeing, a hike up TableTop could be in order. It's roughly a one hour round trip by foot, but be warned: a fair portion is pretty challenging. The amazing 360 degree views over the range at the top are more than worth it though, so tie up your best walking shoes and get trekking.
Picnic In The Japanese Garden
Talk about the unexpected, hiding inside the University of Southern Queensland is four hectares of Zen Japanese Gardens. Pack a picnic lunch and chill out next to the waterfall for an afternoon of total bliss.
Wine Tasting At Preston Peak Winery
Preston Peak's cellar door overlooks sloping olive groves, fragrant rose gardens and produces some exceptional reds and whites. It's the perfect spot for a relaxed wine tasting, or for those on the wedding venue hunt, and it sits opposite one of the cutest little churches around.
Where To Stay
Burke & Wills Hotel
For a place to lay your head in the heart of the action, Burke & Wills Hotel is located right in the heart of Toowoomba, within walking distance of just about all of the above. Rooms are spacious and feature all the mod cons—television, wi-fi, bar fridge—and most importantly, have extremely comfy beds to slip into after your long days exploring.
Looking for more weekend getaway ideas? Find our favourites here.
Image credit: Tourism & Events Queensland, Ranyhyn Laine, Toowoomba Carnival of Flowers