Young professionals. Yummy mummies. Uni gal pals. Everyone's on the lookout for hot yoga studios in Melbourne lately and, when you consider the benefits of bending and stretching in a room heated anywhere between 30 – 40 degrees, can you blame them?
Hot yoga – in all its variations – is an incredible form of exercise. It helps to detoxify the body, relaxes the mind, improves concentration, and gives you a great cardio workout – plus, it's highly addictive!
Looking for a new place to try? Here are our top picks of the best hot yoga studios around Melbourne.
An oasis of calm in busy South Yarra, One Hot Yoga is considered by many to be Melbourne's best hot yoga studio. The studio offers a variety of classes, but their signature Slow Hot Flow yoga, with the room heated to 37 degrees, is the most popular by far. Other classes to be enjoyed in the architecturally designed space include Power Flow, Yin, and Slow Warm Flow.
One Hot Yoga | 36 River Street in South Yarra
Malvern fitness studio KX has recently launched KX Yoga – a series of yoga classes with not one, but two (!!) instructors to help you – so we couldn't possibly leave it off a best hot yoga list! Don't worry if you find yourself struggling during Vinyasa Flow or Simple Flow; one of the instructors will come to your aid while the other continues with the class.
KX Yoga | Level 1, 1A Winter Street in Malvern
Trying to track down the best places for hot yoga in the Eastern suburbs? Look no further than Kula Yoga in Hawthorn East. Kacey, Kula's founder and head yogi, leads a team of brilliant and highly qualified instructors, who all make the 35 degree hot yoga classes seem like a breeze (albeit it a very warm one). The Kula Yoga studios also have a wellness centre, offering services such as osteopathy, massage and nutrition.
Kula Yoga | Suit 1, 47 – 51 Camberwell Road in Hawthorn East
There are a variety of yoga options at Grass Roots, but their hot yoga classes are some of Melbourne's best. The friendly and inclusive environment is hard to beat, while their signature Hot Yoga is just plain hard (the room is heated to a toasty 37 degrees!). That said, you'll feel ahhhhmazing as soon as you step out, so the little bit of pain you go through is totally worth it!
Grass Roots Yoga | 1/84 Inkerman Street in St Kilda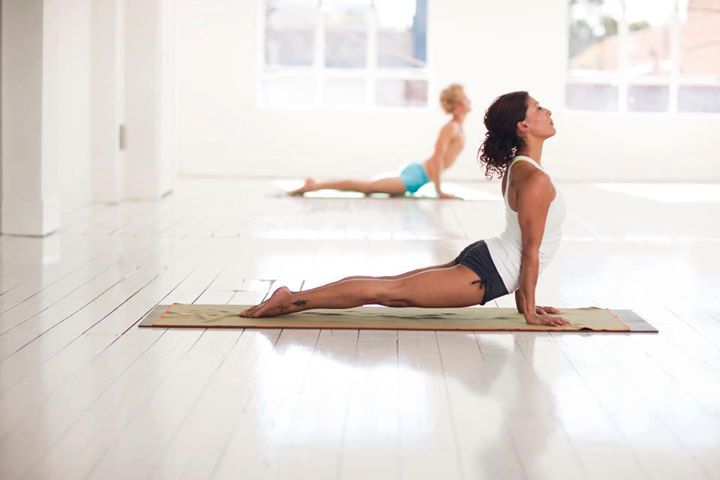 With its roster of expert teachers, excellent variety of classes, and super handy facilities, Hot Box Yoga has become a crowd favourite for hot yoga in Melbourne! While Hot Box specialises in the Barkan Method of hot yoga, the also offer other yoga varieties. New to the hot yoga phenomenon? Don't miss the Tuesday night beginners' class – tough at first but you'll soon find yourself going back again and again.
Hot Box Yoga | 105B Chapel Street in Windsor
My oh my, if you're looking for options then Power Living certainly delivers! With studios in South Melbourne and Fitzroy, Power Living offers an incredible SEVEN varieties of yoga, with Power Vinyasa being our fave. These classes are held in a 30 degree room and start off with a series of vigorous, energetic movements before easing into slower, more relaxing poses. We're total Power Living addicts and, after a few sessions of hot yoga, you'll be too.
Power Living | Level 1, 260 Nicholson Street in Fitzroy
Power Living | 4 Union Street in South Melbourne
Our roundup of Melbourne's best hot yoga studios wouldn't be complete without Elsternwick's excellent Yoga Tree. Their classes are legendary, and while the Bikram Yoga classes will really test you (they're held in a 37 degree room and run for 90 minutes), the benefits can't be beat. The heat helps to warm the muscles so you can streeeeeetch further, and although you'll be sweating beyond belief, all the toxins in your body will be flushed out. It really is one of the best workouts for the body and mind.
Yoga Tree | 5 Horne Street in Elsternwick

Need some more zen in your life? Check out the seven most relaxing yoga poses.
Image Credit: One Hot Yoga and Hot Box Yoga