The international catwalks and red carpets have spoken – the humble braid is the hottest hair trend going around!
No longer just the hairdo of choice for schoolgirls, braided hairstyles have come a long way in terms of style cred. Just ask screen goddess Blake Lively – the style icon is regularly seen strutting the red carpet and attending events with her golden locks weaved into a braid.
"Blake is the Queen of the braided hairstyle," says Deb Pereira, founder of The Poodle Blow Dry Bar in South Yarra. "She proves that a simple braid can be incredibly versatile, turning it into some of the hottest hairstyles going around."
But let's face it – for the uncoordinated (ahem…moi), braids can be hard. Or maybe you just can't be bothered braiding your hair (errrr that would be me again).
Solution? Enter: The Poodle's braid bar.
A genius offering from Deb and her expert team, the braid bar whirls out bangin' braided hairdos from only $25. Ponytail braids, fishtails, braided updos – you name it, The Poodle can do it.
Now the only thing left is to decide which of Blake's braided 'dos to book in for. Read on, dear Urban Listers, for seven amazingly hot, yet surprisingly easy braided hairstyles to try.
THE BOHO SIDE BRAID
The perfect braided hairstyle for when you want something girly yet relaxed, the boho side braid involves establishing a side part and spraying the hair with a texturising product, before creating a loose braid that cascades over the shoulder. You can add extra dimension and texture by braiding multiple sections before pulling them all together and securing with a small elastic band.
THE MESSY FISHTAIL BRAID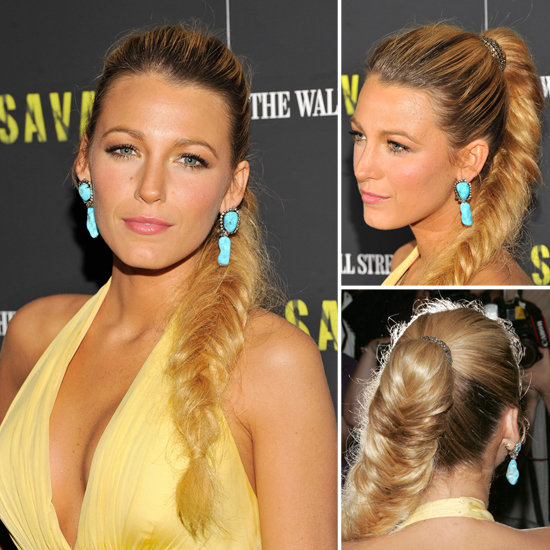 Fishtail braids might look tricky but the extra effort is totally worth it. Essentially a fishtail braid is when the hair is split into two sections with thin strands of hair being taken from the outside of one section and pulled over to the other (and vice versa) – the end result is a braid that resembles a fishtail pattern. Run your hands over the fishtail to 'rough it up' before spraying with hairspray.
THE SLEEK PONYTAIL BRAID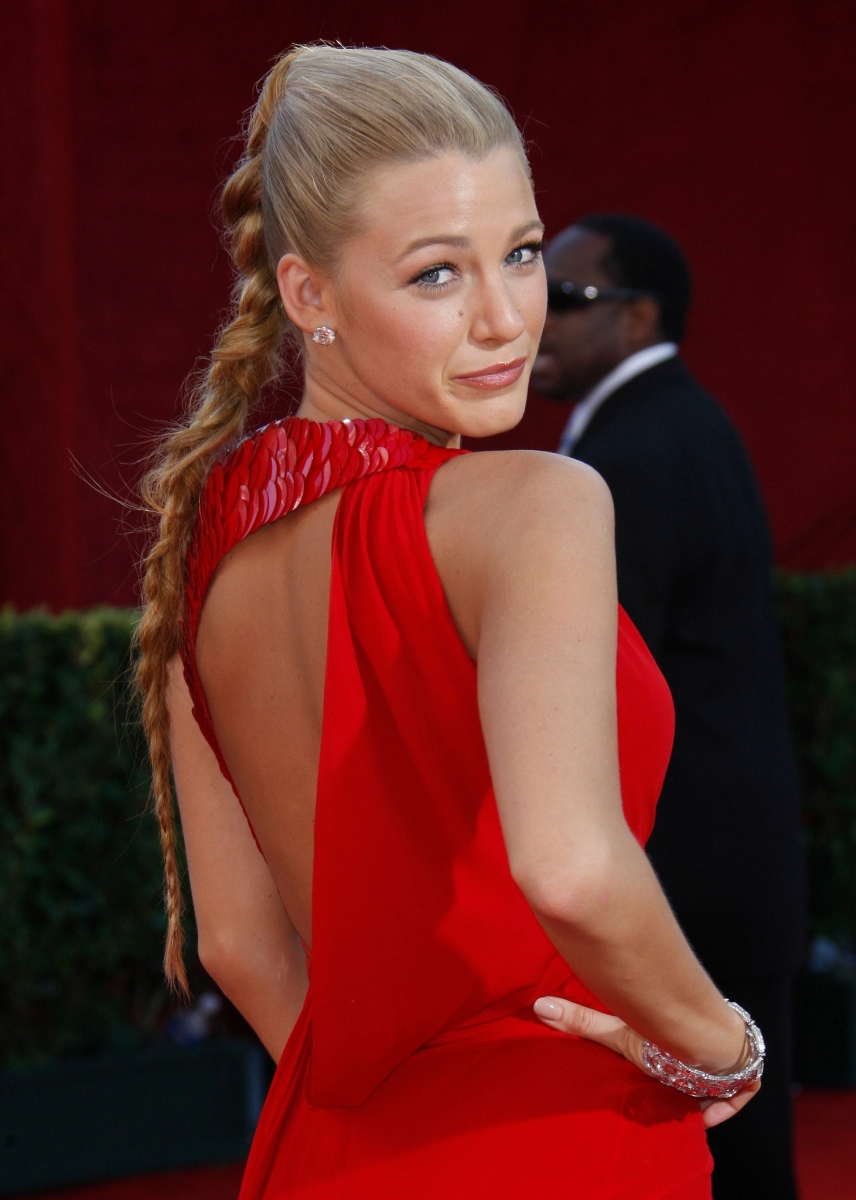 Who said braids can't look sleek and sexy? Not Blake Lively, that's for sure! The key for this braided hairstyle is anti frizz product – rake some through your hair before pulling it into a high, tight ponytail. From there, braid the hair as tightly as you can before finishing off with a generous application of shine spray.
THE VOLUMINOUS BRAID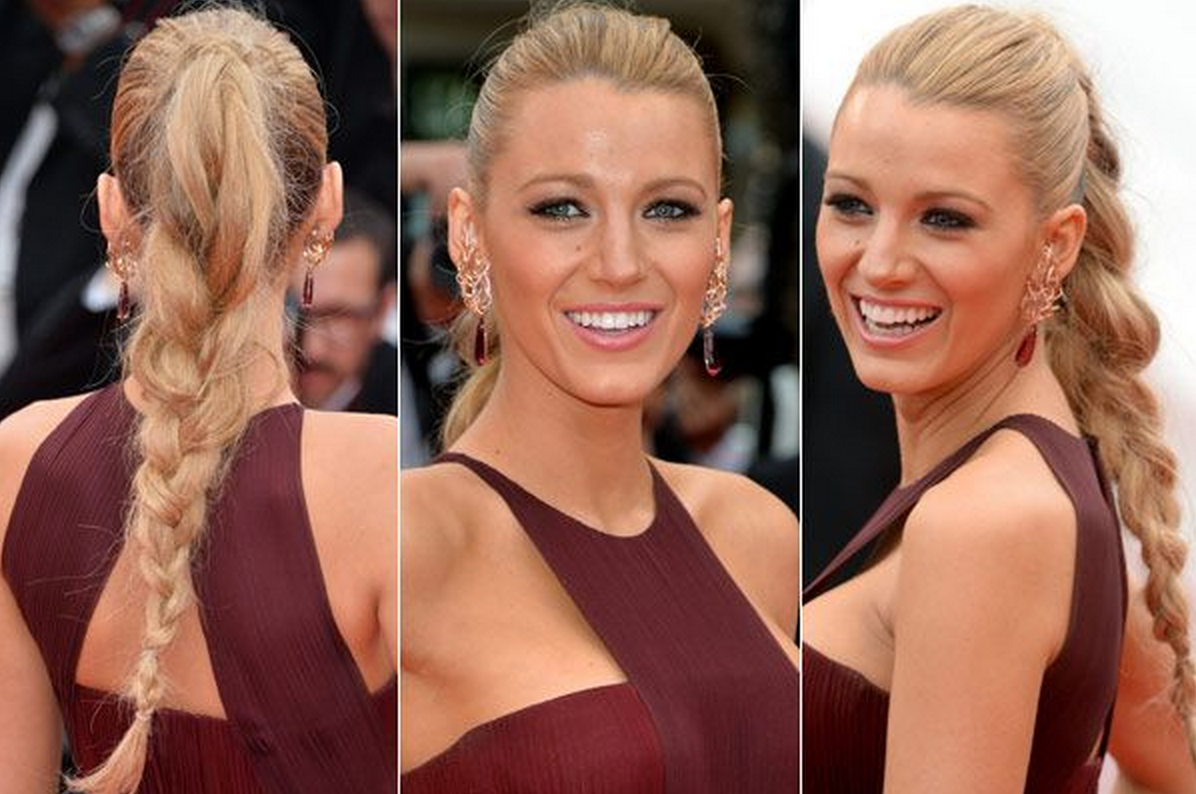 When Blake stepped onto the red carpet at Cannes, the crowd wasn't looking at her Gucci Premiere gown – they were ogling her epic voluminous braid. A glamorous yet super easy braided hairstyle, the voluminous braid relies on, you guessed it, volume foam. Using uneven sections of hair when braiding also helps to create the height and size at the top of the braid.
THE DAINTY HIDDEN BRAID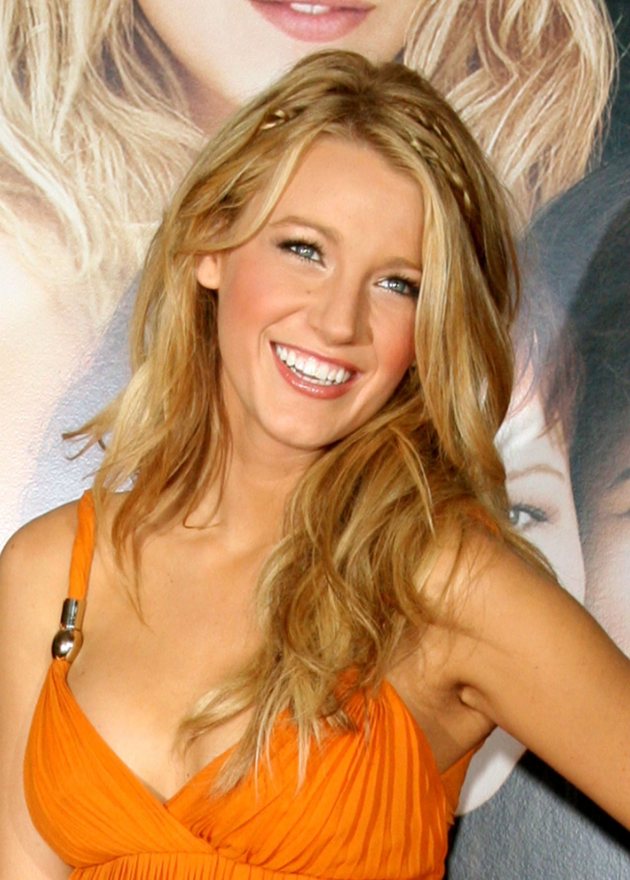 Like the look of braids but want to feature them more as an accent? The dainty hidden braid is for you! The perfect finishing touch to a beachy blow dry, the dainty hidden braid involves as many skinny braids as you like scattered throughout your 'do, before being secured with a hair clip at the side of the head. A great way to experiment with braided hairstyles – before you know it, you'll be trying more!
THE TIERED PONYTAIL BRAID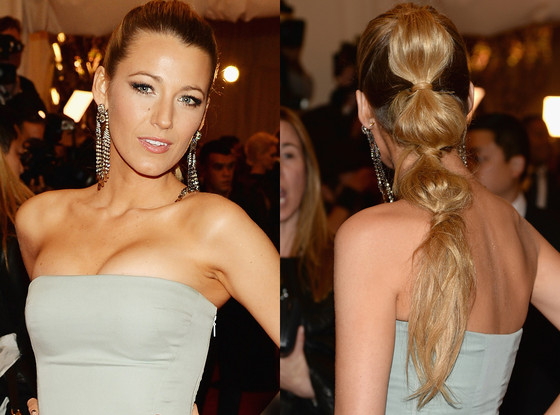 Okay, so it's not your traditional braid but with its combination of bouncy ponytail action and weaved pieces of hair, the tiered ponytail braid is a great modern adaptation. To start, a section of hair is wrapped around the base of the ponytail before being secured with a bobby pin underneath. Create a second ponytail before securing it with a hair band and repeating the hair wrapping process. Work your way down and finish up by gently pulling on strands to loosen up the look.
THE BRAIDED UPDO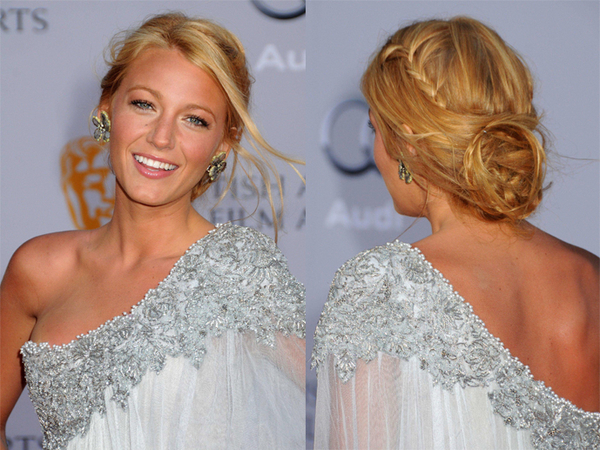 This is probably our favourite from all of Blake's braided hairstyles! Elegant yet oh-so-feminine, the braided updo takes you from day to night, casual gatherings to formal events – it even makes for a great wedding hairstyle! The braid can be worked in whichever way you prefer – either starting at the crown before being tucked into a loose updo, or even wrapped around the base of a slicked back bun.
Now while you could attempt these braided hairstyles at home, there's nothing like being pampered and having someone do your hair for you! A visit to The Poodle Blow Dry Bar is the easiest way to achieve Blake Lively-esque hair…plus if you're anything like me, it'll help you avoid your hair looking like a fugly mess. Simply call 03 9827 7728 to make an appointment or book online now.
Image Credits: Pinterest, WireImage/Getty, WireImage, Hola.com, WENN.com, Dimitrios Kambouris/Getty Images, Honey Living.
TUL Note: Today's List Love post is proudly sponsored by The Poodle Blow Dry Bar and endorsed by The Urban List. Our sponsored posts will never be a secret. Thank you for supporting the sponsors who make The Urban List possible.