Ah, the music video. Remember waking up early on a Saturday morning and sitting through the big hair, big thrusts and lots of lycra, just to catch Britney Spears 'do it again' to her astronaut boyfriend? Or maybe you'd wake up early in the morning and, not being able to get back to sleep, flicked on the TV and caught all the teenage teenage dirtbags taking over Rage. Or perhaps you were one of the ones lucky enough to have Foxtel, and at your sweet sixteenth you'd chuck on MTV or Max while you danced with Christopher Walken and Fat Boy Slim around your esky full of Cruisers.
Then the Internet arrived, we got YouTube, and everyone had to up the ante. Artists had to make music videos that were edgier, dirtier and that were going to go viral. We'd sit at our computers, eyes glistening as we ogled Die Antwoord's sketchy tattoos and alien eyes, Nicki Minaj's bouncing mermaid booty, and Katy Perry's record breaking whipped cream propulsions. Instead of seeing things like the Backstreet Boys dancing and crooning in a plane hangar, we got Miley Cyrus breaching workplace health and safety on a construction site.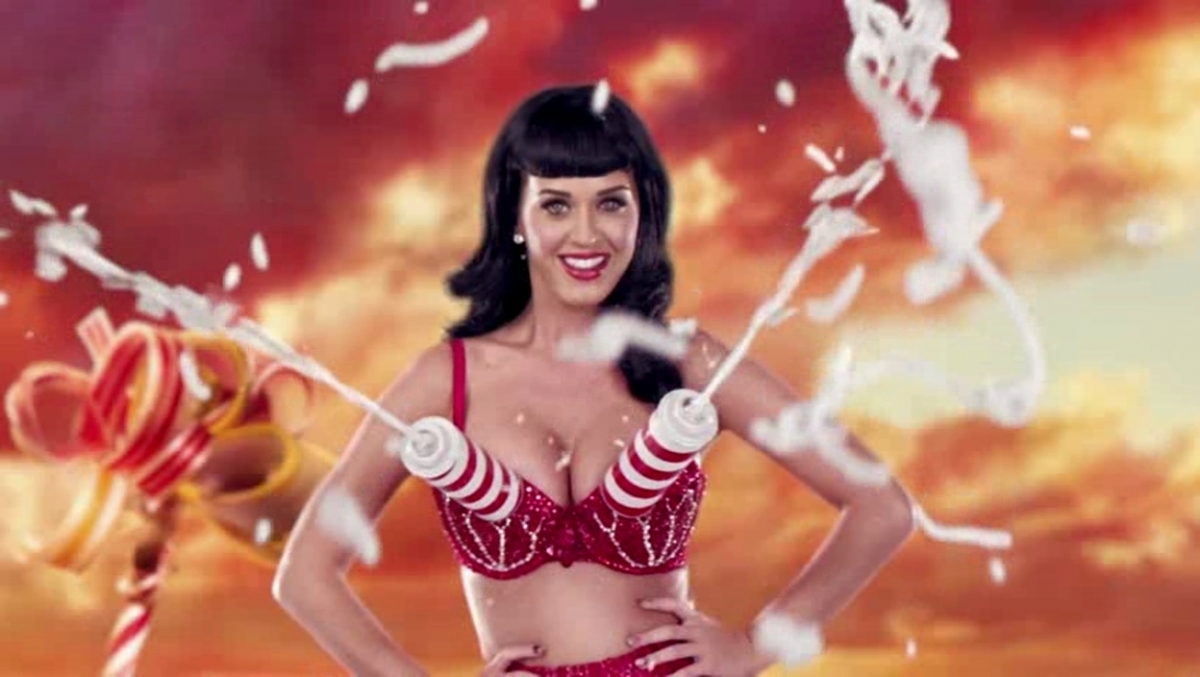 Candyland gained A LOT more fans after Katy Perry's 'California Gurls' clip. Image Credit: Fanpop.
But why are we rambling about this, anyway? Well, to celebrate the evolution of the beloved music video, ACMI is hosting Spectacle: The Music Video Exhibition, a curation of over 300 music videos that span nine decades, starting from the 1920s live recorded jazz sessions, and finishing up somewhere around present day. You won't be able to look away as you indulge in ACMI's installations, sets, immersive environments, original props and costumes – all originating from the clips on display.
As if this wasn't enough reason to clear your diary for opening weekend, Rage and triple j have teamed with Australian band, Jinja Safari, to host a competition that coincides with Spectacle. They're asking young directors to create a music video for the new Jinja Safari track Mombassa On The Line. The finalists will have their video shown in the exhibition itself, plus there's an assortment of huge prizes up for grabs. Entries close on Sunday, November 3rd, so visit the triple j website to enter and download Jinja Safari's track for free.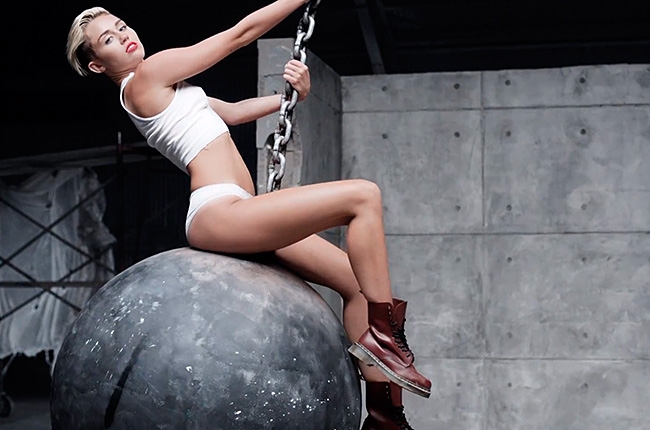 Don't all tradies do this?!? Miley Cyrus's 'Wrecking Ball' video was an, errr, smash. Image Credit: Billboard.
At Spectacle you'll see videos that range from the avant garde, to the controversial and the downright hallucinatory, and experience guaranteed nostalgia when you find yourself uncontrollably dancing to your old favourites (hello, The Ketchup Song). You'd be mad to miss ACMI's epic celebration of the marriage between the visual and the auditory – because rest assured Spectacle will be, well, spectacular.
For more information on the exhibition and booking tickets, see ACMI's website.
For more information on the music video competition, see triple j's website.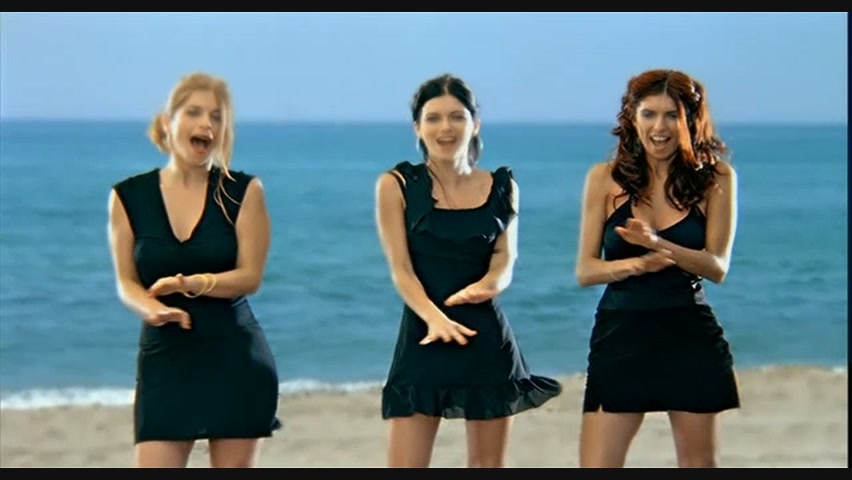 The lyrical genius that was Las Ketchup's 'The Ketchup Song'. Image Credit: Azibtorrent.
Spectacle: The Music Video Exhibition
ACMI, Federation Square
September 28th 2013 - February 24th 2014
Open daily 10am - 5pm (closed Christmas Day)
TUL Note: Ella Stening is a freelance writer based in Melbourne, Australia. She can be found compensating for her addiction to eating out and drinking lots of wine by writing about it all over the web. Or with her cat, Louis.
Main Image Credit: OK Go "This Too Shall Pass' courtesy of ACMI.