"What is an arepa?" muses Santiago Villamizar. "It's the South American bread. We eat it like toast. But not so boring."
Santiago is the co-owner of Preston's new arepa bar, Arepa Days. And he likes arepas...a lot. Clearly, more than he likes toast. In fact, here's a fun drinking game—take a swig of Inca Kola every time we use the word 'arepa' in this article.
Arepa Days looks like it's been time-warped straight out of the 1970s. Either Santiago's grandmother is sitting on a bare floor right now, or he raided every jumble sale, vintage store and hard rubbish day in Preston to source the décor. There's floral-Tikki lounge chairs, sunshine yellow crockery, mismatched vintage plates, chipped porcelain terriers, an old turntable.
It's potentially the most cheerful fit-out we've ever seen. Seriously, try being depressed in here, with the smell of arepas (drink!) wafting from the kitchen and bouncy classical on the jukebox.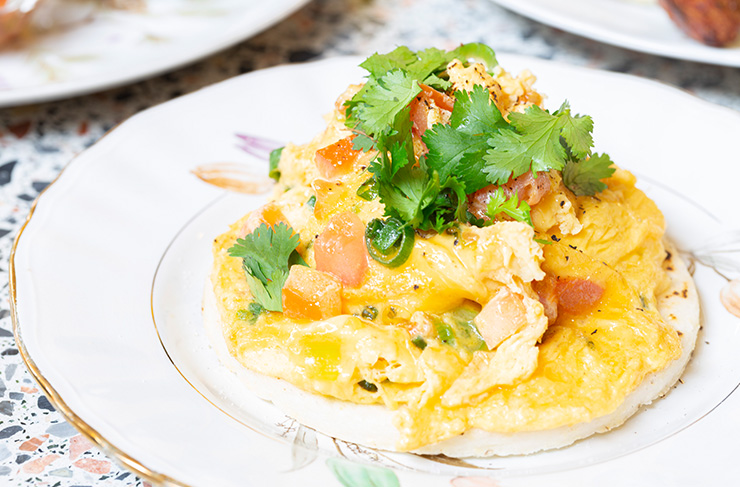 Santiago says he and his co-owner, Carolina Talero, weren't even looking for a new cafe. Their other South American venture, Sonido in Fitzroy, certainly keeps them busy enough. What they needed was a kitchen to churn out arepas by the truckload.
"We were searching for our Arepa Lab," says Santiago, waving at the big glass-enclosed kitchen. "We do two or three baking sessions here each week, churning out about 1000 arepas."
The guys even grind the corn here ("It's a bit like running bakery," says Santiago). Turns out there's not much in an arepa—just corn, water, salt and vegetable oil. That makes them a) delicious, and b) gluten-free. A nice perk for coeliacs who yearn for the joys of toast.
If you've been to Sonido before, you'll know what to expect at Arepa Days. The arepas come in two speeds: plain and cheesy. Stuffing arepas with oozy cheddar isn't strictly traditional, but who cares? It certainly takes the menu to the next level.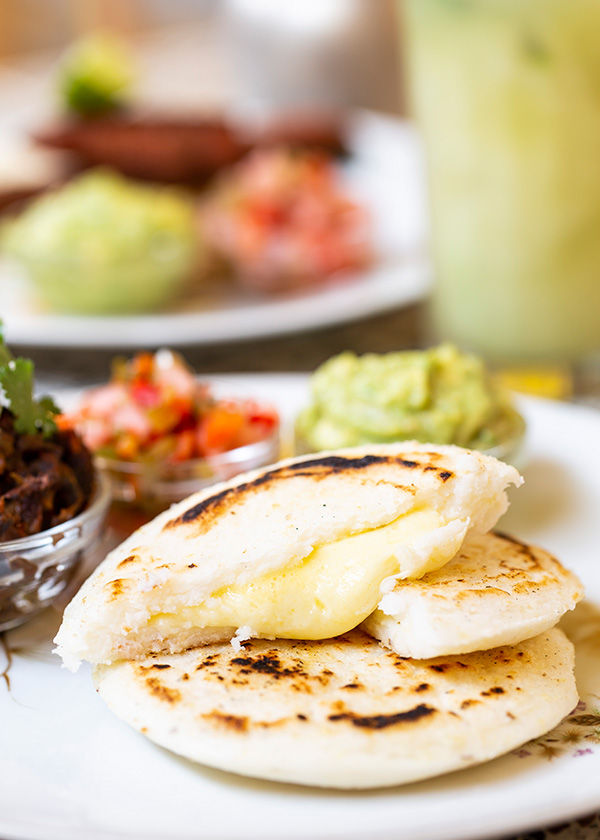 Personally we recommend starting with the free range scrambled eggs, golden folded, served on cheesy arepas and cooked with spring onion and tomato. For a meatier option, go the chargrilled chorizo sausage—it's excellent value, being about the size of your plate. You can also pimp your arepas with a bunch of different sides: fried eggs, black beans, 'Old Clothes' pulled beef, housemade guac, or picadillo mince.
Arepa Days is also rocking a pretty hefty sweets menu. You'll spot the fresh Portuguese tarts in the display cabinet, but there's also homemade banana bread, arequipe (a spoon-lickingly good dulce de leche) and buttery alfajors.
Coffee here comes from local micro-roaster, Wood & Co, but personally we reckon skipping it in favour of the Chocolate Corona, AKA Colombian Hot Chocolate. It's frothy and hot and sinfully rich. You can even add cheese to your choc (apparently a thing in Colombia) for $2.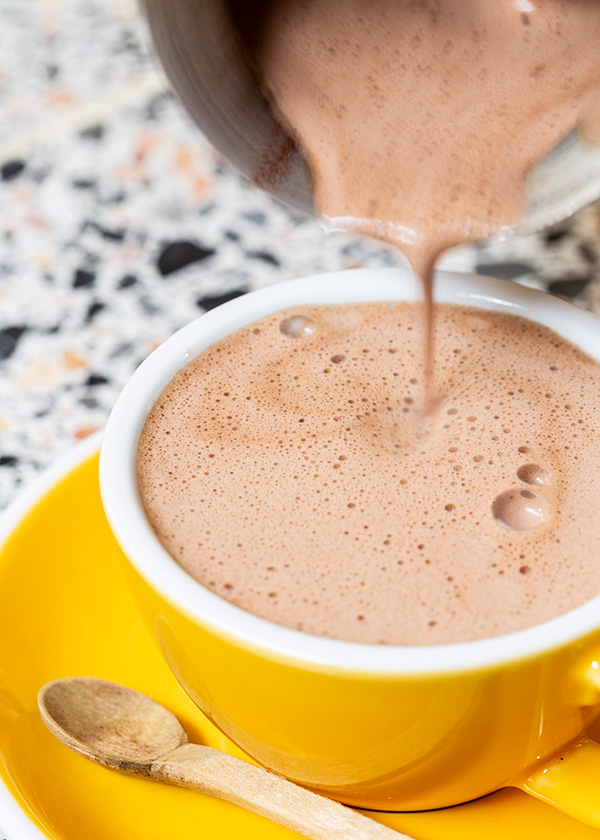 Arepa Days is also slinging Lova Chai tea, raw sugar cane Aquapanela, fruit smoothies, iced lemonade, Inca Kola and thickshakes. Really interesting little drinks menu right there. It's tempting to load up with a chocolate shake, but take our advice and go traditional—the Inca Kola pairs perfectly with a loaded, cheesy arepa.
"We haven't changed the recipe much," says Santiago. "It's the same arepa that's been made for hundreds of years, since before the Spanish came in the 1500s."
Predicting Melbourne's next street food trend is a risky game. Tacos, dumplings and ramen have all a moment in the spotlight. Maybe arepas will be the next big thing. Arepa Days certainly aren't the only gauchos in town (Buenos Dias over in Carlton North are also worth a visit).
We'll wait a few months before buying a swag of corn futures, but the early signs are promising. Viva arepa.
Want to learn more about Arepa Days? Check out our Directory page.
Image credit: Sammy Green