How good is beer? Seriously. I love a good beer as much as the next bloke, probably even more, and I have spent the better part of my adult life sampling as much of it as I can. You know, just in case some scientist finally discovers that regular intake of the amber nectar will indeed make me more appealing to the opposite sex, or genuinely improve my skills on the dancefloor. Until then, I guess it's everything in moderation.

Over the years I've attempted to get my lips around as many different beers as possible. As a younger man, I was more interested in quantity than quality, but as the years passed I realised there were better offerings out there than the trusty 'pot of draught thanks mate'. Boutique and craft breweries abound in some corners of the world (Belgium, Germany, Oregon and California have some of the best) and, thankfully, Melbourne is now staking its claim as a beer-lover's paradise.

So holster that passport – here are half a dozen of Melbourne's best micro-breweries and you won't need much more than a Myki to experience them for yourself.
Little Creatures, Fitzroy
Although originally from out west and now treading the fine-line of 'mainstream' as opposed to 'micro', Little Creatures has been a favourite of the discerning beer drinker for over a decade. With their Pale, Amber and Bright Ales garnering national acclaim and the fantastic Dining Hall as their city venue, it is easy to get stuck here for longer than expected. Don't be afraid to have a go at the European Pilsner for something different and to freshen up the palate. With the imminent opening of their east coast brewing operations in Geelong, Victoria's second city is in for a treat.

Little Creatures | 222 Brunswick Street in Fitzroy? | 03 9417 5500
Website | Facebook | Twitter

True South, Black Rock
This place just nails it. Renn Blackman (head brewer) makes probably the nicest drop I've tasted anywhere in Melbourne. The selection is brilliant, including the 'perfect for any occasion' Red Truck Lager, an unstoppable Pale Ale, and a robust, hearty Porter. Add to that seasonal and single-batch varieties and even a cider, and there's something for everyone. Let the uber-friendly staff create a sample wheel based on your tastes, then just sit back and take it all in while overlooking the beautiful Port Phillip Bay and snacking on the greatest Argentinian food you'll find this side of Buenos Aires. If I could give 6 stars out of 5, I would. Perfection.

True South | 298 Beach Road in Black Rock? | 03 9589 3480
Website | Facebook | Twitter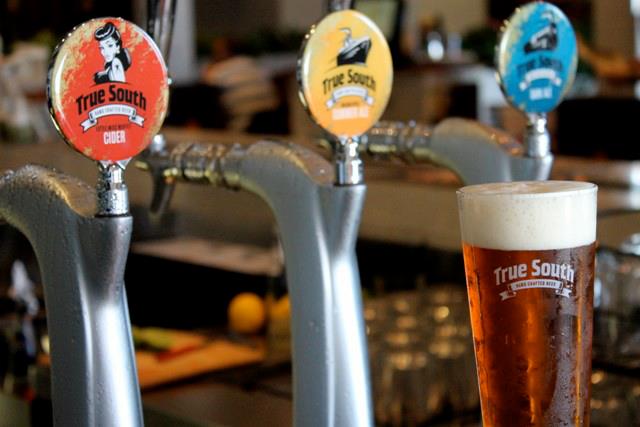 True South. Image Credit: True South Facebook.

Matilda Bay, Port Melbourne
Tucked away on a dead-end road in the industrial area of Port Melbourne, you'll feel you've been led down the garden path – until you step foot in this fully operational brewery and bar. Tanks line the walls and the brewery operates around those casually sampling the exquisite fruits of their labour. An extensive list of regulars and small batch brews is on offer, including the justifiably famous Fat Yak Pale Ale, the refreshing Minimum Chips Amber Lager, and the bitter Redback Wheat Ale, so you'll have to partake in a sampling paddle or three to get through them all. Grab a mate and get out the GPS, it's worth the trip.
Matilda Bay | ?89 Bertie Street in Port Melbourne | ?03 9673 4545
Website | Facebook | Twitter

Mountain Goat, Richmond
I'm proud to say I went to this place before it was cool, and it's good to see nothing's changed now that word has spread. Even the Foosball Table is still there. Their regular selection isn't as extensive as elsewhere, but the quality is top notch. A couple of cracking Ales, a powerful India Pale Ale, and some inspired rare-breed small-batch releases keep the punters coming back, and the pizza oven runs flat-out on Friday nights. If you're partial to the darker stuff, get down there while the Surefoot Stout small-batch is still on tap.

Mountain Goat Brewery | 80 North Street in Richmond? | 03 9428 1180
Website | Facebook | Twitter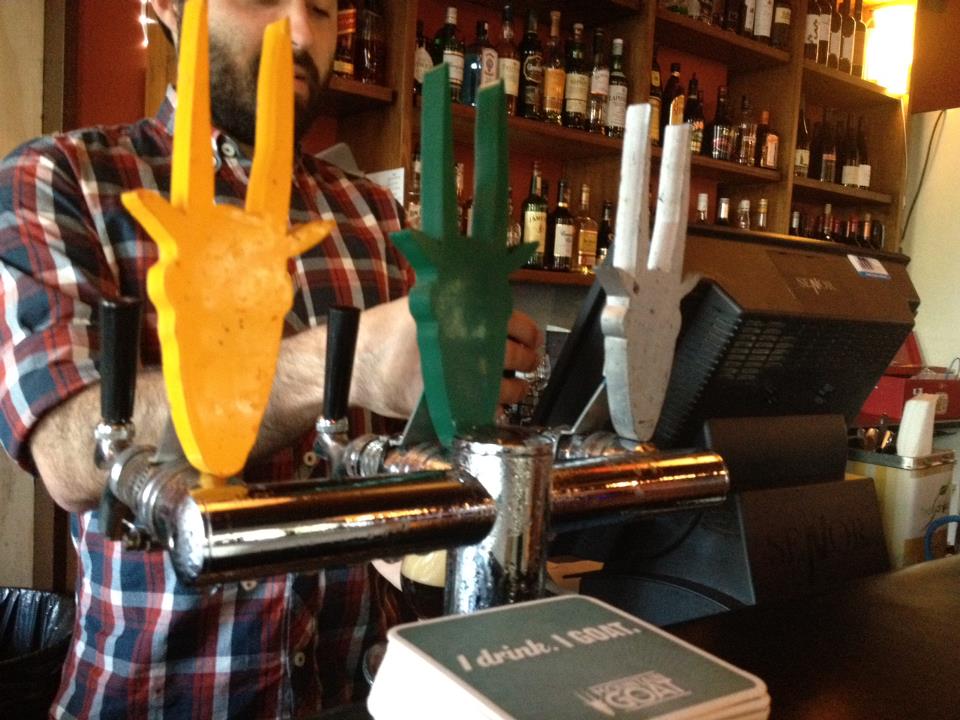 Mountain Goat. Image Credit: Mountain Goat Facebook.

2 Brothers, Moorabbin
What a find! You might need a compass and cab-charge to get here, but it's worth the adventure into the south-east. 2 Brothers has everything you could ask for in a beerhall: brilliant beer freshly brewed onsite, a roaring pizza oven, a couple of TVs, live music, and it's practically impossible for the missus to find. The Growler Brown Ale, Grizz American Amber, Taxi Pilsner and Kung Foo Rice Lager are all worthy on-tap favourites, but it's the darker Voodoo Porter, James Brown Belgian and Terminator Austrian Doppelbock that are creating the buzz right now. They do it a little differently down at 2 Brothers, but different isn't a bad thing.

2 Brothers | 4 Joyner Street in Moorabbin? | 03 9553 1177
Website | Facebook | Twitter

The Local Taphouse, St Kilda East
While not technically a brewery, no review of Melbourne's finest craft beer houses is complete without a stop at this legendary institution. With 20 taps constantly rotating through an unending series of great Australian craft beers, and more stubbies in the fridge than you can count, this place is a mecca for beer lovers. The team behind the bar love their beer, so if you're confused just ask them for some advice and they'll happily help you on your way to beery-heaven. The balcony is the perfect spot on a sunny day, but get in early as the secret on this place is out. Set aside an afternoon and leave the car at home – you're going to want to settle in. If you can't find something you like here, you just don't like beer.

The Local Taphouse | 184 Carlisle Street in St Kilda East? | 03 9537 2633
Website | Facebook | Twitter



The Local Taphouse. Image Credit: Local Taphouse Facebook.

* Disclaimer: My liver was not harmed during the research for this article. I've had plenty of practice.

Need more beer? Check out our Fave 5 Melbourne Craft Beer Breweries round-up!
Main Image Credit: Craft Beer Cellar