We've all got a soft spot for Smorgy's in our hearts (those of us whose hearts didn't explode after eating 21 consecutive plates of pizza, cinnamon doughnuts and chicken chow mein), but buffets have come a long way since the days of the lukewarm bain-marie. Now, they're actually good.
Of course, as any buffet pro knows, there are tactics you need to master. Avoid your bread and dips. Always load one plate with two piles of food you would never usually eat in such quantities (personally, we're a fan of smoked salmon and hash browns). And remember to leave room for dessert, because there's nothing sadder than the words "I can't fit the cheesecake." We know of what we speak.
So, here you go. The best all-you-can-eat that can be found in Melbourne.
Endless Sushi | Gaijin
South Yarra
Now we're talking. South Yarra fusion restaurant Gaijin runs all-you-can-eat sushi nights Monday to Thursday, and they're a southside smash.
The best thing about all-you-can-eat sushi is that it's just vaguely healthy enough for you to justify eating several kilos of the stuff (just think of all that Omega 3). Mix it up with kingfish sashimi, spicy scallops, soft shell crab tempura hand rolls and Baked Dynamite: a California roll topped with diced scallop, crab sticks, spicy mayo, teriyaki sauce and green onion.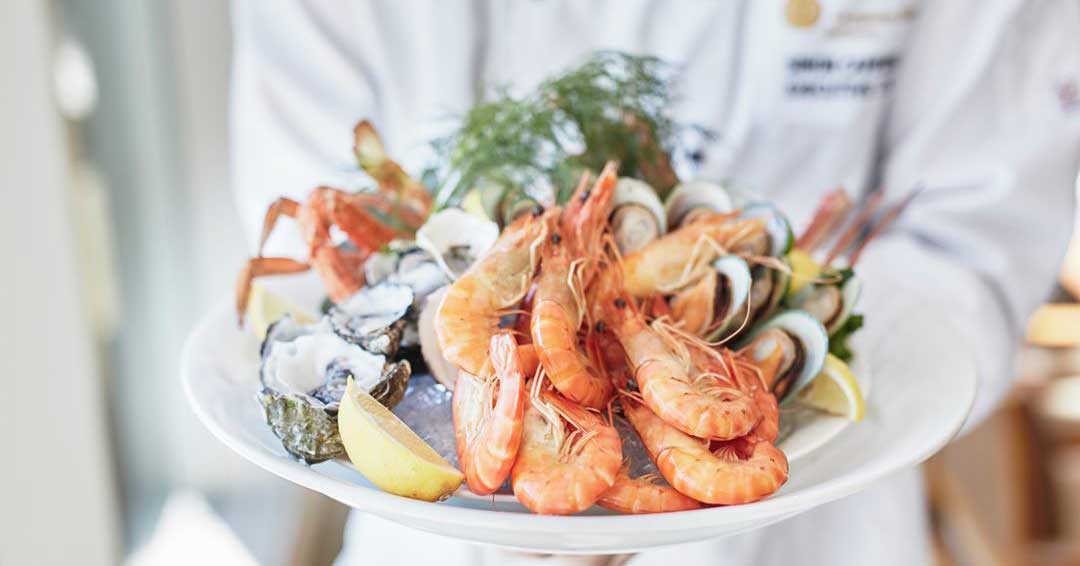 Luxe Buffet | Melba
Southbank
Melbourne's best dinner buffet is a toss-up between The Langham's Melba and its arch-rival, Crown's Conservatory.
Both are great, but we're Melba fans at heart. Six 'cooking theatres', chicken rotisseries, char-grilled to-order steaks, a team of sushi chefs, oysters and green-lipped muscles, a carvery with fresh-baked Yorkshire puds, a permanent clay pot station and endless duck pancakes—and we haven't even scratched the surface. If you're going to shell out the $89+ it costs to eat at Melba, do yourself a favour: eat a light lunch. It's a crime here to eat fewer than 10 plates.
Unlimited Veggo | Crossways
CBD
You'll find Crossways up some innocuous stairs on Swanston St, and waiting for you at the top is the best $7.95 you'll ever spend.
Even meatheads have to acknowledge this place as hands down the best value for money in the city, but it's surprising how many Melbournians walk straight past. Crossways' mains are all vegetarian, vegan-friendly and wheat-free, and depending what day you drop by, you'll find steaming bowls of satay vegetables with tofu, red kidney beans and rice, Malaysian curry or Thai curry and pappadams.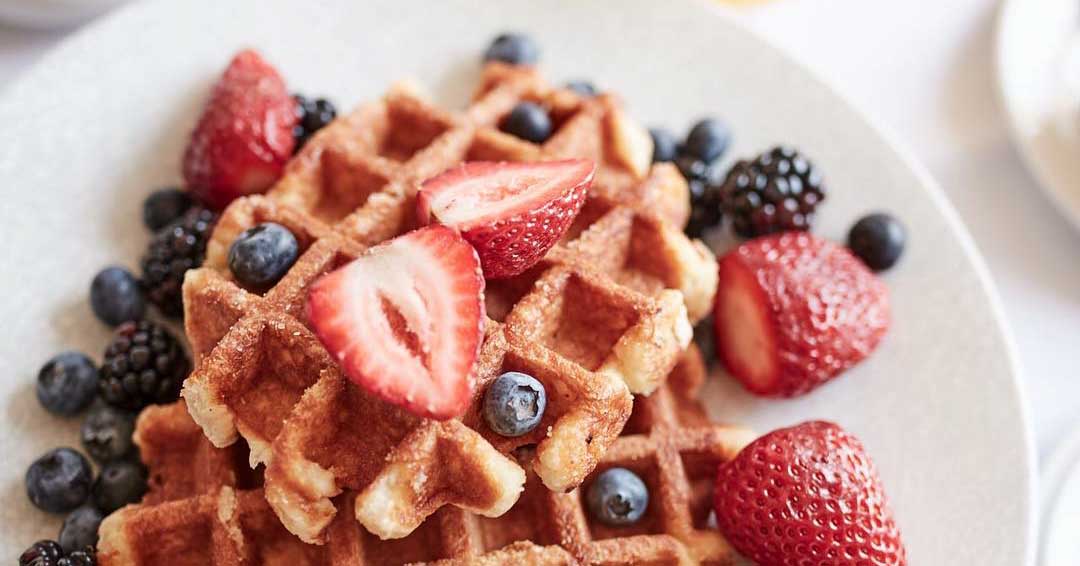 Breakfast With A View | No35
CBD
Of all the hotel brekky buffets in Melbourne, The Sofitel's No35 wins Best View hands down. You get a panoramic 35th level vista over the CBD, not to mention one of the better-stocked breakfasts going around. Omelette station? You betcha. They even do made-to-order pancakes.
Fussy eaters will appreciate the range of sugar-free preserves and gluten-free bread, not to mention the helpful ingredient labels on every dish. This is your time to go heavy on the hash browns: crispy, golden and re-filled to your heart's content. Save room for dessert though, there's a decent pastry and cake range if you really want to make those jeans explode.
Bottomless Japanese Grill | Takumi
CBD
CBD Japanese hot spot Takumi does an all-you-can-eat menu from $50pp ($55 on weekends). The hero of this bottomless menu? Charcoal-grilled meat. Specifically karubi beef and tender squid (there's also finely sliced ox tongue for the brave).
You can also eat as much salad, mushroom, pumpkin, capsicum, eggplant, steamed rice and miso as your stomach will hold. Pro tip: seafood fans can upgrade to prawns, scallops and salmon for an addition $15. The only catch? You've got just 90 minutes to eat as much as you can. After that, you're out of there.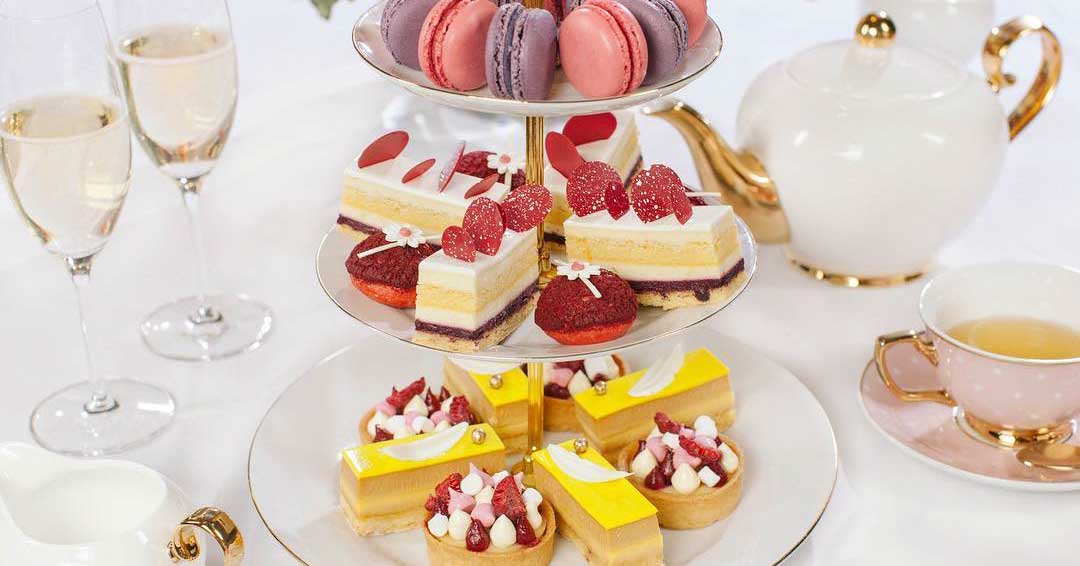 All-You-Can-Eat High Tea | Grand Hyatt
CBD
Non-stop finger sandwiches and cups of Darjeeling? Sounds like a good idea to us. The Grand Hyatt is already known as one of the best brekky buffets going around (it's Collins Kitchen breakfast has won Australian Gourmet Traveller's Best Hotel Breakfast three years running), but they're also doing a very special High Tea Buffet in collaboration with teaware designer Cristina Re. We're talking fine bone china and 24-karat gold-rimmed teapots, plus a massive selection of scones, jams, cream, preserves, finger sandwiches and just-one-more desserts. Everything from the 'Hot Selection' and the 'Patisserie' is all-you-can-bloody-well-eat. The tea comes courtesy of T2 and for an extra $20 you can get free-flowing Chandon NV Sparkling Brut. Score.
Bottomless Brunch | Fargo & Co
Richmond
Fargo & Co is a slick bank-themed bar and bruncherie in Richmond. They run a bottomless brunch every Saturday and Sunday, which includes free-flowing mimosas and prosecco, mimosas, Moscato, and spritz to go with a brunch item of your choice.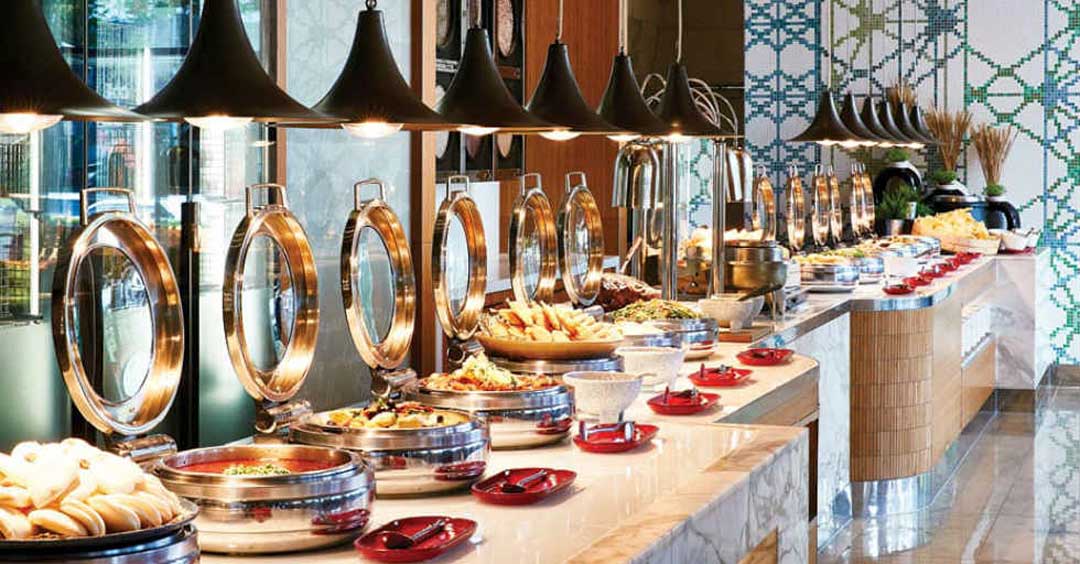 Easy On The Wallet | Kitchen Workshop
Southbank
Perfect for those who want to fill up on some of the best buffet food in Melbourne without a full-on bill, Kitchen Workshop is one of Melbourne's best all-you-can-eat restaurants. Kitchen Workshop boasts a fresh salad bar, roast counter and extensive dessert selection. And because the Crown team know we're suckers for a good deal, unlimited coffee, tea and soft drink are always available when you visit.
Infinite Yum Cha | David's
Prahran
If you haven't heard of David's, it's like the upmarket, classy older brother to Oriental Teahouse. And even though OTH have put their all-you-can-eat yum cha on hold, David's bottomless dumplings are still going strong. There are two all-inclusive sittings on Saturday and Sunday: 11:30am and 1:30pm. All you can eat will set you back $38 on Saturdays and $40 on Sundays (pro tip: Saturdays also includes BYO). The dumplings are a step above your average China Town fare too: perfect little flavour parcels, smothered in black vinegar and chilli. You're gonna eat several plates of these, so wear stretchy pants...
Just after the best restaurants the CBD has to offer instead? Check out our rundown on where you should be eating inside the Hoddle Grid.
Image credit: Gaijin | Griffin Simm