If you start noticing a lot of construction work going on in Sorrento, this is why. Everyone's favourite Peninsula hang, the Continental Hotel, is about to undergo a mammoth redevelopment.
Having splashed out a cool $80 million, the developers are turning the 143-year-old icon into a luxury recreation and dining destination. RIP the infamous purple nightclub—the new venue will be premium as anything.
So what can you expect? Well, there's going to be a public bar and bistro, champagne bar, fine-dining restaurant, organic café, wellness centre and a 5-star hotel. Phew. The project is the largest and most significant in Sorrento's history (although personally, the opening of Just Fine Food and their famous vanilla slice was also pretty damn significant).
The new-look Conti will be developed in two stages. September 2019 will launch the public bar and bistro, fine-dining restaurant and champagne bar. The front bar will be called Coppin's Public Bar & Bistro—it's named after the original Continental Hotel founder George Coppin, who put Sorrento on the map as a beachside destination when he opened the hotel in 1875.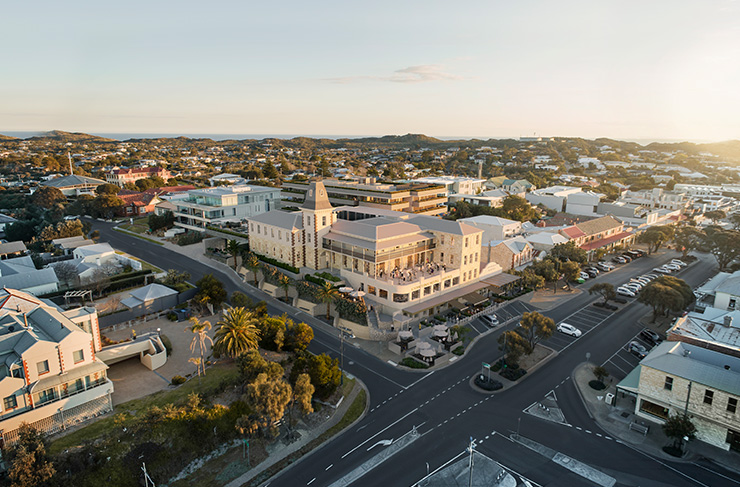 The original limestone building will be fully restored to its former glory, and the architectural design will pay homage to the hotel's high-society legacy. What used to be the ballroom (then the nightclub) will now be restored into a schmancy wedding venue.
The question is, can we still wear thongs to the Conti? Watch this space guys, but I bloody hope so.
The first stage of the Continental Hotel redevelopment will open September 2019.
Image credit: Ben Tyers