Think you can only enjoy Spring Carnival from the bouquet-clad marquees at Flemington? Wrong. So very, very wrong. The whole of Victoria gets into Spring Racing season and, just because you don't have a membership to the racetrack, doesn't mean you and your friends can't glam up with a hat and bat those lashes at the chestnuts and palominos bounding down victory lane.
But where can you do this? No, we're not suggesting you dress up your cats in blinkers and run them around your backyard (although I probably will do this at some point); we're telling you to get yourself to the country races. From Traralgon to Tallarook, Bendigo to Benalla, Avoca to Echuca – the country races are all over our fair state, so there's no excuse to miss out.
Not only can you get excited planning your country roadtrip, but a day out rurally brings with it the opportunity of trackside picnics, champagne in the sun and wide open skies - all without the furs, fanatics and overall fuss of Flemington. There's room for everyone as well, so you won't be stumbling over bodies in general admission. Instead you'll have the opportunity to get all Jen Hawkins about yourself and have access to the full field, regardless of your pout credibility.
So get ready for the prospect of picking future farmer husband out in the sticks, and read our picks for the 2013 country race season, As a bonus, we've included the best places to get a bite to eat after you're done cheering those jockeys on.
Daiquiri King Beach Party Race Day
Whilst daiquiris do not immediately scream Spring Carnival, who is that averse to tropical fun not to team it with the country races? Make a road trip to Bendigo this October, decked in your Hawaiian gear for some live music and a fun-filled day of casual race watching and pina coladas. If there's only one race day to put on your list, we suggest it's this one. Also perfect if you don't have the time to glam up for race day and are happy donning a straw skirt and lei.
Once you're done at the races and you're down for dinner and a drink, get to Woodhouse, Bendigo's best steakhouse and wood fire pizza restaurant. Or if you're feeling a bit more romantic, get to Wine Bank on View, for an award winning glass of wine and a cheeky bowl of pasta.
When: 19th October
Tickets and packages here
Cox Plate Yarra Valley Food & Wine Day
As if the opportunity of tripping to the Yarra Valley wasn't tantalising enough, now they're upping the appeal with some country racing. The Yarra Valley Food and Wine race day is a must hit on the calendar, with a delicious selection of Yarra Valley produce including their famous wines and cheeses. Imagine a happy palate accompanied with some fashions on the field and the local races – bliss. If you're a hard out racing fan, then the Cox Plate will be screening direct from Moonee Ponds so you can cheer along whilst you sip your pinot.
When that's all over, continue the days drinking and grab a beer at Hargreaves Hill Brewery, or a cider from Coldstream. If you need to nosh after a day of sunburn and screaming, get yourself to Innocent Bystander for a glass of their moscato and nibble your way through their incredible tapas menu.
When: 26th October
Tickets and packages here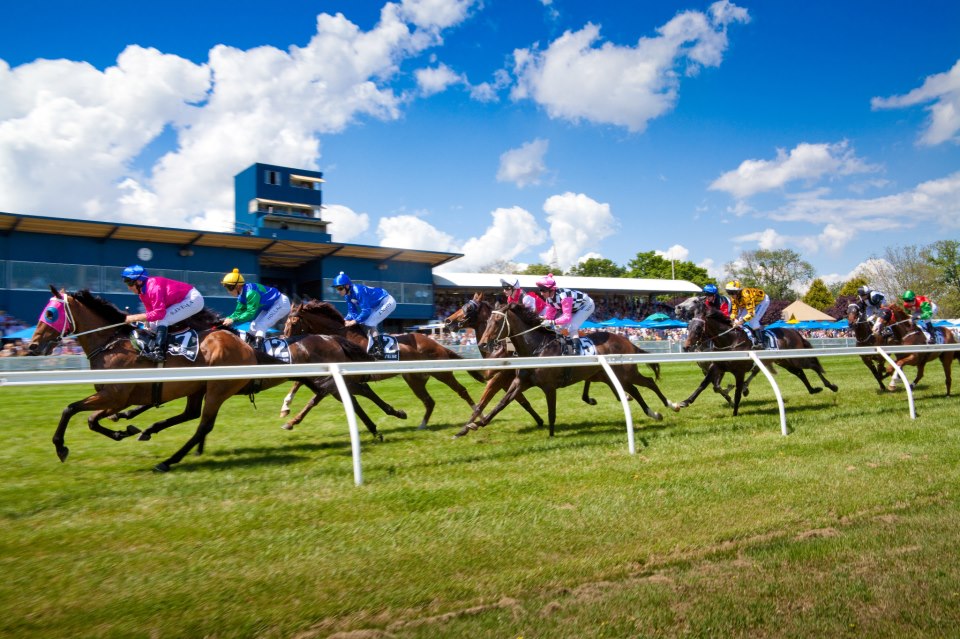 Image Credit: Ballarat Turf Club Facebook
This one's for the ladies who want to glam up for the races, but don't actually need there to be any horses present. Call your boss and chuck a sickie because Ballarat Turf Club's throwing you a Ladies Lunch and you need to be there. Book for a sumptuous two-course lunch in the Terrace Dining room and receive a complimentary glass of sparkling wine on arrival, a fabulous fashion parade from local fashion houses, guest speakers, and a gift bag. Fancy! Bookings are essential for this one, so make sure you call them up ASAP to secure a spot.
As you'll be fed and watered, no need to scoot about town for a restaurant after this race day. Instead, get to Elysium Day Spa for a luxurious head rub and salt scrub to cure that food coma of yours.
Ballarat Turf Club
When: 24th October
Tickets and packages here
Spring Carnival Ladies Day in Tatura
Though Shepparton is more known for its cannery (SPC) and ludicrous amount of cow statues, their Spring Carnival Race Day is definitely one of the shiny calendar events of the Shep year. Ladies Day gives guests the chance to kick up their heels and sip champagne under the glittery Goulburn Valley sun. If you're a lady, you'll get to hang around in the exclusive ladies day marquee, participate in the 'Golf club challenge' and lounge about in the XXXX beer garden.
Once that's all over, finish the day off at the Teller Collective for some pizza and a go at their mouthwatering homemade dessert calzone, pumped full of nutella and happiness.
Tatura & Shepparton Racing Club
When: 26th October 2013 at 11am
Tickets and packages here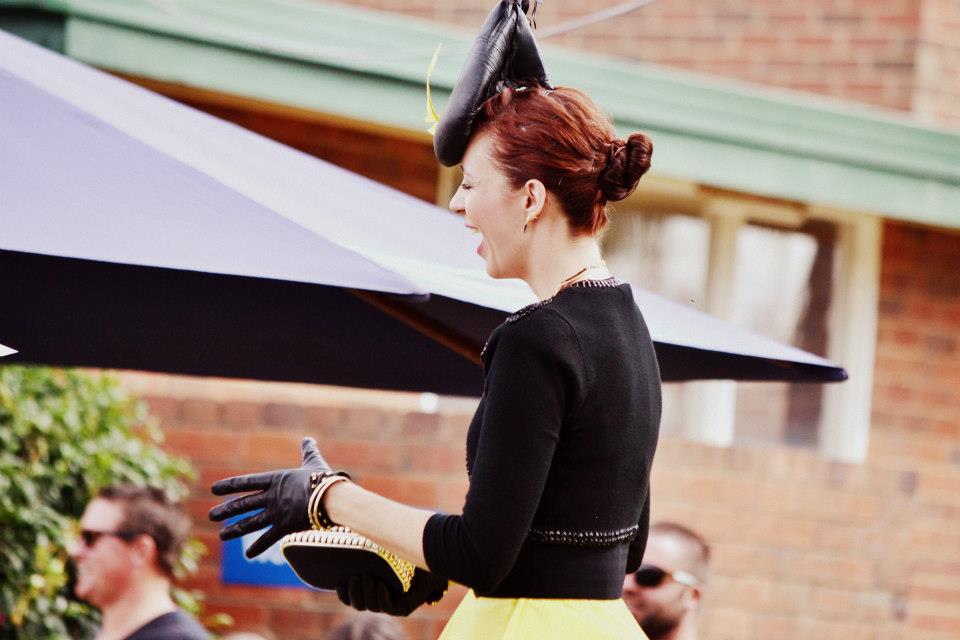 Fashions on the Field at Tatura Shepparton RC. Image Credit: Facebook
Got Spring Racing fever? Then check out our (almost) a-z guide!
Image Credit: Luxe and Lillies