Its been in the works for quite some time, but Cucina Povera Vino Vero has just opened in Melbourne. The joint venture between Icebergs restaurateur, Maurice Terzini, and storied Melbourne chef, Joseph Vargetto (Mister Bianco), is a celebration of their shared culture; both children of Italian migrants, Maurice's parents hailing from the Abruzzo region and Joe's from Sicily.
"We're not just opening up an Italian restaurant; It's really opening up Maurice's memories, my memories growing up Italo-Australian, it's my parents' memories establishing themselves here, that immigrant culture," says Joe.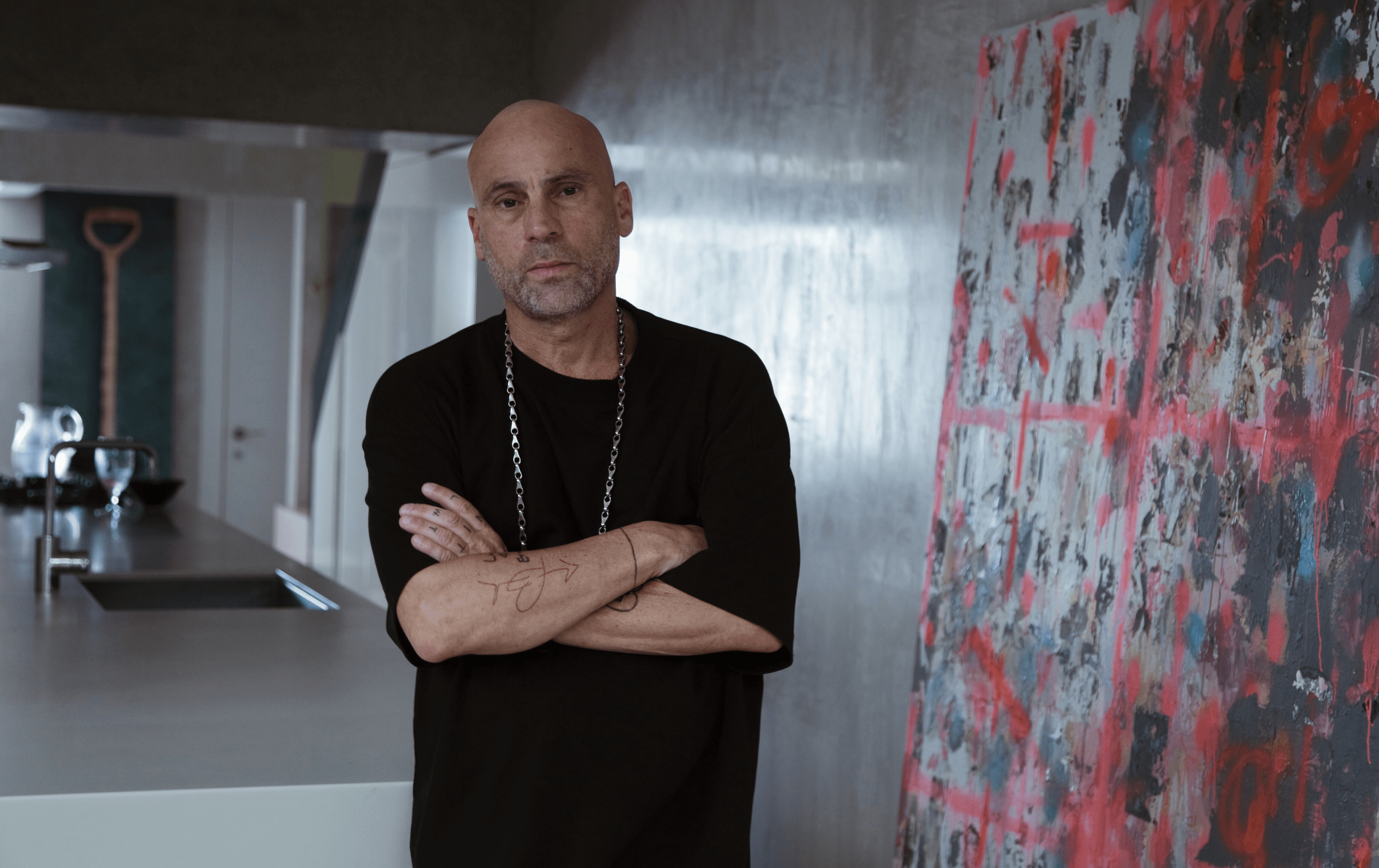 The name 'Cucina Povera' or 'Cibo Povero' means 'poor cooking or poor food; which back in Italy in the early 20th century referred to making the most of the seasonal produce and ingredients that were available to you.
"The ethos was don't throw anything away, make sure you have food for tomorrow," says Joe. This mindset is everything gets used, top to tail; in essence, it's the origins of the zero-waste kitchen. "It's about not being wasteful—making sure you take a second-rate cut but make it beautiful with your technique."
Cucina Povera is a departure from your conventional Italian, "it's not a place just for Tiramisu and Burrata, it's more than that," Joe said.
From turnip tops (typically discarded) which are seasoned and fried with chickpeas, lemon juice and chilli to a slow-braised pork jowl which is served up with roasted chestnuts and parsnips, there's a lot of diversity in flavour here. A hero attraction is the house-made Gnudi, a pillowy Gnocchi made from ricotta which is then bathed in a buttery sauce of pureed endive and broccoletti.
While the food may have a common aesthetic, the venue definitely does not follow suit. The former Massi space is now unrecognisable with a sleek garage-industrious feel. White-jacketed and aproned floor staff further this elevated service experience. The wine list has been meticulously hand-selected and favours natural processes, resulting in a range of drops high on flavour but with lower alcohol volume. Cucina Povera Vino Vero opens today Wednesday 29 June, head over here to book a table.
Check out some of the best Italian restaurants in Melbourne here.
Image credit: Cucina Povera (supplied)