Ready for another dose of frivolous festivities and tremendous talent that will make you laugh, cry, applaud and cheer? Then bring on Melbourne Fringe Festival!
Opening on September 18th, the festival runs through to October 6th and features over 3,400 artists who will be exhibiting, performing unique content across various live and digtal platforms at various spaces throughout the city. This year will undoubtedly spark innumerable cultural conversations along the way, and we have pulled out our trusty red pens and circled quite a few treats in the MFF catalogue.
This year comes with a twist on the traditional trajectory that has been Fringe for the past 30 years, with the opportunity to experience artists and performances across live and digital platforms at various spaces throughout the city.
Here are the 8 events we're most looking forward to. Let the entertainment ensue!
1) What's any kind of festival without an opening night party? The Fringe Club will play host to this momentous event, plus many other shows across the festival, including a convoy of circus, comedy, music and magic acts. The opening night party kicks off on Friday, September 20th from 9:30pm til late. The Fringe Club is located at the North Melbourne Town Hall and will showcase a number of Fringe Fest tasters on the night to get you in the mood. What's even more fabulous is that it's free!
Opening Night Party | September 20th | 9:30pm - Late | Free
2) Hungry for some performance parody? Well, if you like the prospect of tasting a smorgasbord of theatrical talent all on one stage, then the Bite-Sized Theatre evening is for you. On show are six short 10-15 minute plays by Melbourne directors and actors from Broken Mirror Productions. Spanning across Friday and Saturday evenings for all three festival weeks, there's the chance to vote for your faves for a weekly People's Choice award, with the overall winners announced after the finals on October 5th. Vote for your bite-sized best!
Bite-Sized Theatre | September 20th - 21st, September 27th - 28th and October 4th - 5th | $20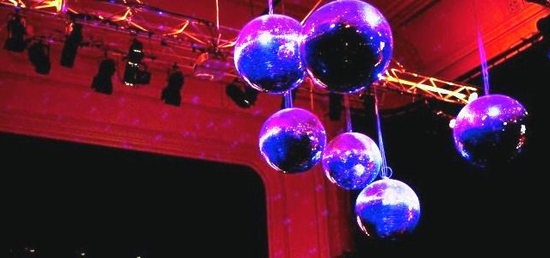 3) If you were unfortunate enough to miss out on chortling and guffawing at this year's Melbourne International Comedy Festival, then the best of the best are back for MFF. Winner of Best Newcomer at this year's Comedy fest, Luke McGregor, performs 'My Soul Mate Is Out Of My League' at the Fringe Hub for one week only, and you simply cannot miss seeing him perform live. Hailed as one of the most exciting emerging staters of comedy, he will undoubtedly have you rolling in the aisles.
My Soul Mate Is Out Of My League | September 20th - 27th | $24 Full price or $22 on Tightarse Tuesday
4) When it comes to cabaret, one would expect to be entertained by a myriad of music, dance, comedy and drama all in one extravaganza. 'Lady Sings It Better' promises to smash expectations one soaring harmony at a time, as four women take on some of the world's most famous male musicians and churn out their tunes in full cabaret style. Think the likes of Nine Inch Nails, Queen, Usher and Michael Jackson, just to name a few. Can you imagine a feminine-infused take on AC/DC's 'Thunderstruck'? There's only one way to find out!
Lady Sings It Better | September 28th - October 5th | $25 Full price, $20 Concession or $18 on Tightarse Tuesday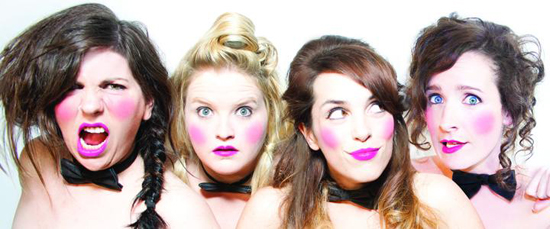 5) Fringe offerings of the visual art variety include a myriad of multi-media offerings to engage with, and the 'Innocence of the Apocalypse' is no exception. Accomplished sound, video and projection installation artist, Yandell Walton has teamed up with illustration and street artist, I & The Others (Kirrily Anderson) to generate and emulate a post-apocalyptic world within an abandoned building in a secret location revealed on the day. Places to experience this free event are filling fast! Extra sessions have been added and tickets are available from the website.
Innocence of the Apocalypse | September 27th - 29th | Free
6) Confessions are sexy when it comes to live art offering 'Sex Poetry Booth: Sloppy Seconds', the previous winner of Best Live Art at Melbourne Fringe 2012. Allegedly using the latest in psychosexual testing from sex-text expert and professional pervert, Dosh Luckwell, this live/love art feature presents carefully constructed sex poems instigated on the spot by, well, you! Dosh will creatively enhance your very own sweet nothings into debaucherous dialogue to take away and do with what you will!
Sex Poetry Booth: Sloppy Seconds | September 20th - 21st, September 25th - 28th and October 2nd - 5th | Donation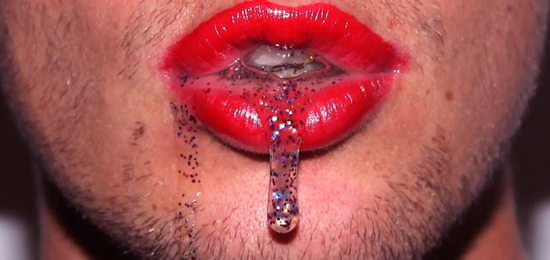 7) Musical mania at this year's MFF is jam packed with some stellar sounds at some of Melbourne's most iconic venues. Our top pic for this category, 'A Tribute to George Harrison', comprises a ten-piece band with visuals and a narrator to encapsulate the wonderful life of an inspired songwriter and talented musician. A celebration of his time in The Beatles, his solo years and the Traveling Wilburys will have the crowd standing in ovation as they were at the Adelaide Fringe Festival. This rare and remarkable performance is created and performed by The Highlights; you don't want to miss this noteworthy musical memoir.
A Tribute to George Harrison | September 20th - 21st | $38 Full price or $34 Concession
8) Directed by award winning circus performer Avan Whaite, and created by Tom and Morgan, this 'Circus of Errors' may not be your typical Circus treat, which is perhaps why it is aptly titled '...We Should Quit'. This physical comedy is based in an office space and sounds a lot like the story of our lives! Imagine two individuals caught in the rut of daily existence suddenly breaking the shackles of the grind to ensuing chaos. Who doesn't want a dose of liberation inspiration to apply to their own drudgery? MFF is all about escapism anyway, right?
...We Should Quit | October 1st - 5th | $20 Full price, $16 Concession or $15 on Tightarse Tuesday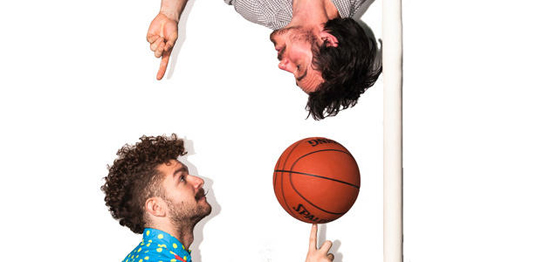 Melbourne Fringe Festival 2013
September 18th - October 6th
Image Credits: Melbourne Fringe Festival