'A new year. A new me'. That's what we all told ourselves on Jan 1. Fast forward 6 weeks, and let's face it, it's highly likely that your spiffy new yoga mat is catching dust under your bed, and your devotion to all the superfood groups have, let's say, waned…
To get us back on track—and to help us understand that setting goals is great for productivity and confidence (a win-win situation we say!)—we hung out with the founders of Mi Goals, creators of beautiful, inspirational (and highly functional) stationery.
No strangers to goal setting, Alec and Adam—the Creative Director and Managing Director respectively—started Mi Goals with the intention of helping others achieve what they wanted out of life.
'It started out of frustration of a lack of products in the marketplace. I wanted to be able to write down my goals, my to-do lists and my thoughts in one place... I found that by writing down what I wanted to achieve was very rewarding, and by not having the ability to have my thoughts and goals in one place, it was very frustrating', says Adam.
After meeting in high school (in design class no less) Adam and Alec stayed close pals. The pair forged their future in 2010, where their independence, their appreciation for design and a desire to help others achieve their goals was realised in the creation of Mi Goals.
'Getting to do what I love everyday is a dream come true' says Alec, 'and certainly has been a goal of mine since I was at school. Design has always been a big part of my life, so to be able to use it for something that people appreciate visually, but can also be used in their daily life, that's pretty cool'.
Where does the term 'Goal Digger' come in to all of this? 'The term 'Goal Digger' is basically a person that embraces that fact that they are setting goals and living life on their terms. People want focus and clarity, and that's where our products come in' explains Adam, 'we take people away from dreaming, to going out there and actually getting shit done'.
So, you want to make 2016 your best year yet, but need a gentle nudge in the right direction? Here are Alec and Adam's top tips on setting goals and actually keeping them, and becoming the ultimate goal-setter… Becoming a 'Goal Digger':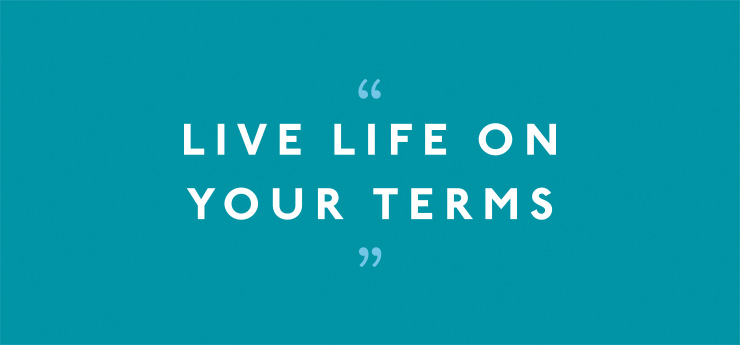 #1. Make to-do lists
'A habit that we've adopted since becoming partners is to catch up on a Saturday and go through our list of things to do,' says Alec, '…that's actually where the product 'get shit done' came from. Keep it simple. Make lists of your hopes and dreams and set out to make them happen. Writing your goals and aspirations down makes them more real'.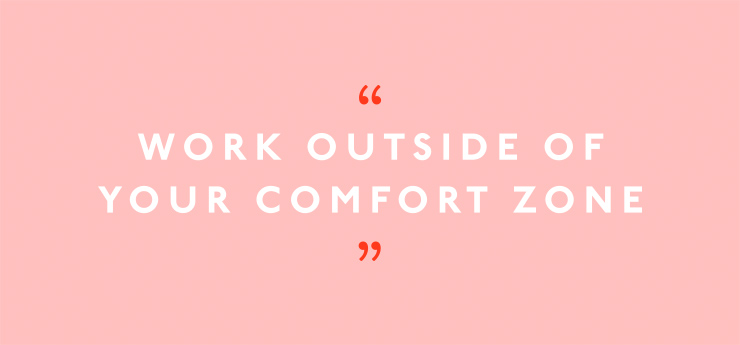 #2. Don't be afraid to step out of your comfort zone
'One thing we learnt (in the first few years) was to be prepared to feel uncomfortable both physically and mentally… When we were uncomfortable, that's when we grew the most'. Want to grow and to fulfil your goals? Push yourself. Yes, you feel awkward. Yes it can feel like you don't know what your doing, but ultimately you're making a change for the better.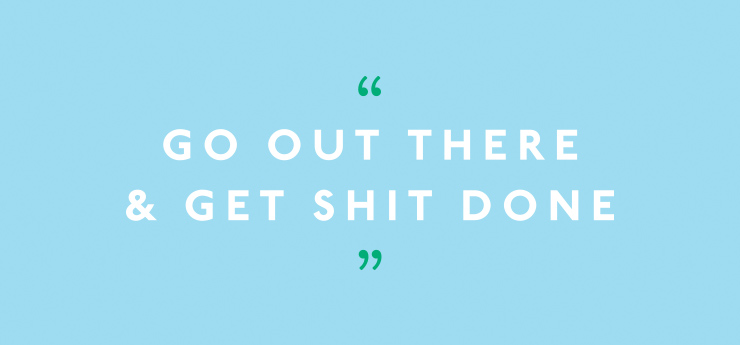 #3. Go out there and get shit done
Don't just dream it, do it. Make plans, break plans, just whatever you do, don't do nothing. The whole idea of writing down your hopes and dreams is so that you can go out there and seize them.
Need a bit of real life inspiration? Alec and Adam have taken Mi Goals from just one diary stocked in a bookstore in Melbourne, to having Mi Goals products in over 150 stores across Australia and New Zealand. That's some serious goal setting, folks!
So, what are you waiting for? Own being a Goal Digger, write down your dreams, and go out there and realise them. Get shit done!

TUL Note: This article is proudly sponsored by Mi Goals and endorsed by The Urban List. Thank you supporting the sponsors that make The Urban List possible. Click here for more information on our editorial policy.