Music + yoga = two of my favourite things, so when I was asked to check out a Hip Hop Yoga class at South Yarra studio, Yoga 213, I naturally jumped at the chance. Despite the title, there isn't a dance element to these classes, which suited me down to the ground (see my TUL bio re lack of skills in this area). Rather than involving cranking, crumping or twerking, Hip Hop Yoga is a dynamic vinyasa flow class set to a mix of hip hop beats – everything from old school Dr Dre, to the contemporary RnB sounds of Frank Ocean.
Yoga 213 founder, Sammy Veall, tried her first yoga-music class in Los Angeles with Steve Ross of iconic Australian rock band, Men at Work. After suffering severe burns from an accident in 2011, Sammy turned to the musician-cum-yoga guru at his Maha Yoga studio and found the practice a great release. She then decided to turn her experience into a positive one combining the healing effects of yoga with the joy of music, by opening her own studio here in Melbourne. And we're sure glad she has.
As people sit and chat casually on their yoga mats with hip hop playing in the background, Sammy cranks the tunes before starting with some sun salutations to warm everyone up. We move through traditional vinyasa poses and there is no doubt that the addition of music, especially loud beats, takes away the seriousness you associate with some yoga styles. Practising your downward dogs to the likes of Snoop Dogg, with a few lyrical f-bombs thrown in, does make for a fun and laid back yoga class.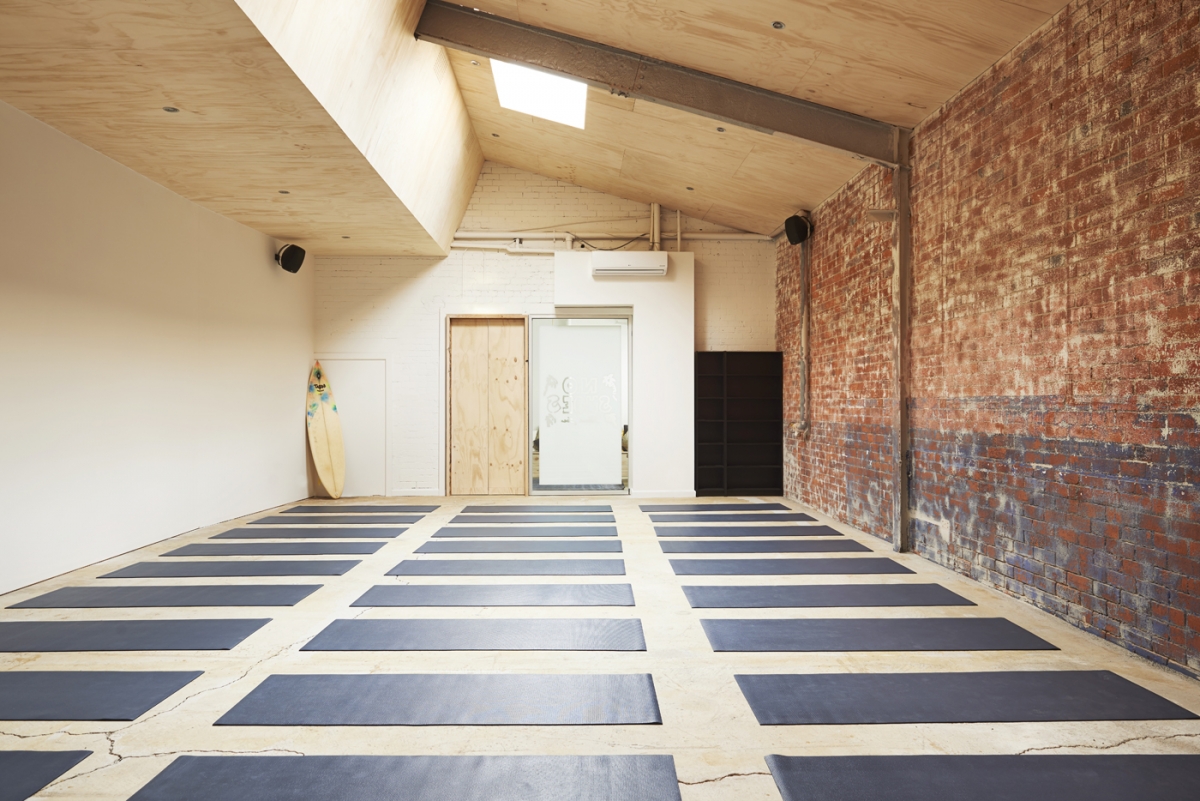 Sammy says most associations we have with music are positive, which is why it works so well with yoga. "At the end of a yoga class, you feel a sense of calmness and contentment, and this matched with music takes you to a whole new place. Being a walking example of just how good it makes you feel, I can say I am the happiest I have ever been after regular practice of yoga with music," she says.
The Yoga 213 studio, which takes its name from the original LA postcode, is reminiscent of Venice Beach with a laid back vibe and surfboards set in the corner of the room. The beautiful light-filled and airy space also features quintessential Melbourne touches, including polished concrete floors, exposed bricks, and natural timber furniture. Sammy's super cute staffy-cross-boxer, Tilly, hangs out in the studio, further adding to her down to earth approach to yoga and the chilled out atmosphere of Yoga 213.
Hip Hop is the most popular class at Yoga 213, but if you're after something slightly slower there is Chill, a slow hatha flow class, and Yin (stretching and seated poses) set to acoustic guitar, reggae, folk and classics from Fleetwood Mac and Paul Simon. We finish the class and, as my heart rate slows down, we start our 10 minute shavasana (relaxation) to the folk sounds of Dustin Debutt's The Breach, a track I can't get enough of at the moment and a perfect wind down to the 60-minute class.
I asked Sammy if there were any plans for other studio locations and she hinted there are plans in the pipeline but she isn't ready to spill just yet. So in the meantime get yo' self to Yoga 213 in South Yarra. I'll be venturing back to salute the sun south of the river real soon.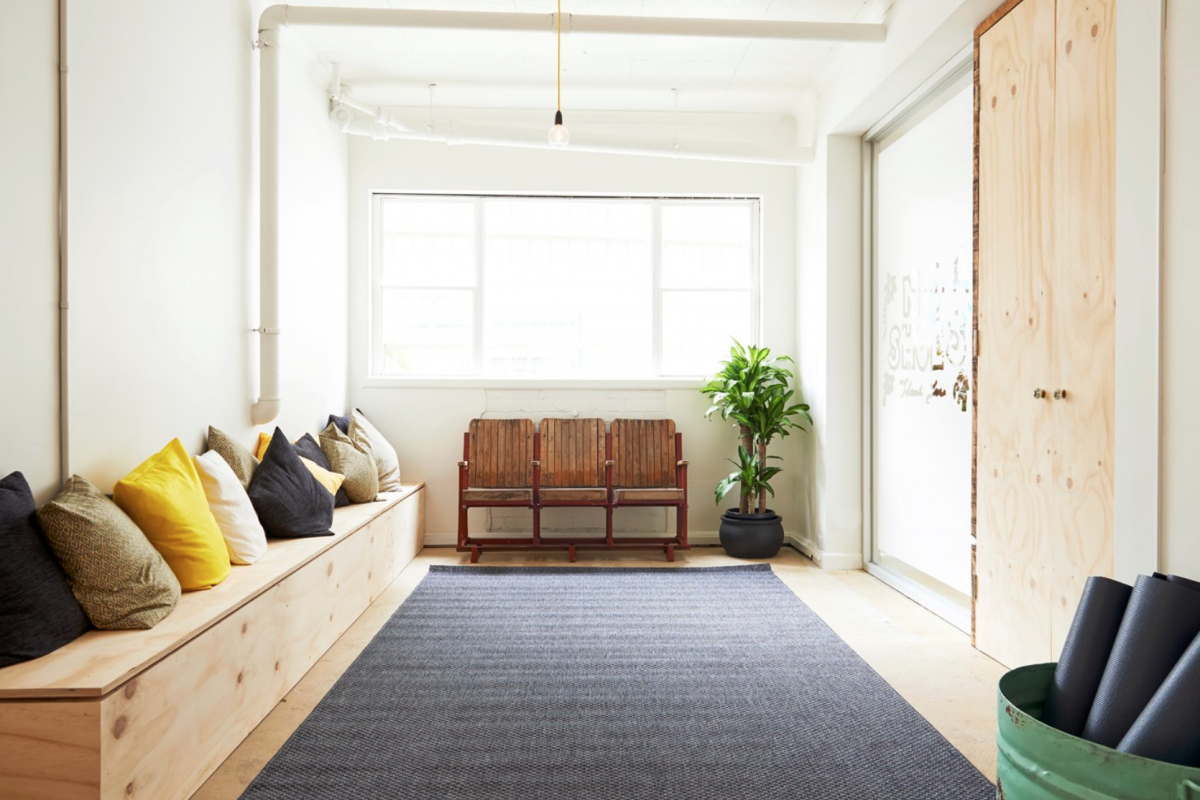 Yoga 213 | 12 Garden Street in South Yarra
03 9826 5391 | Facebook | Instagram
Image Credit: Yoga 213 Facebook.