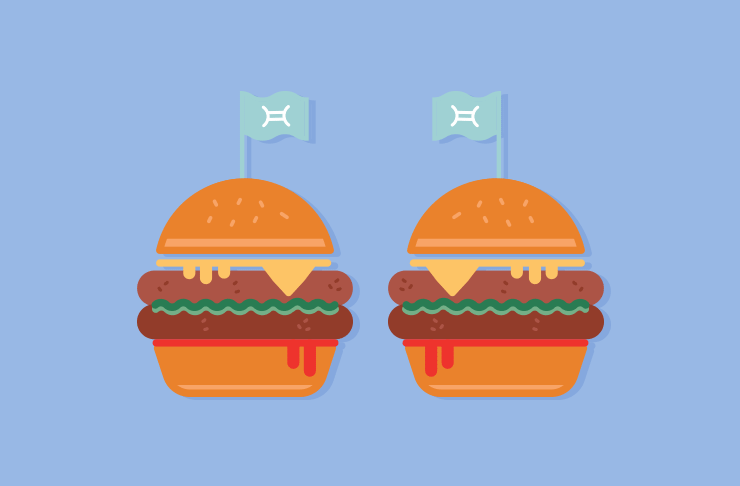 ​
Here at the Urban List we like to keep it real. But we also love getting into a good old trashy reality show. Whether you love watching people cook like their life depends on it, live in the jungle for absolutely no reason or date someone totally and completely wrong for them there's something to learn for every sign from the other 'reality' this week.
Pisces
We could all learn a few things from Scott Disick's many mistakes but this week you can take away one very special lesson. Remember that time he impulse bought a piano because it looked nice in the house? That's exactly the kind of big purchase you should be avoiding right now. Find some other way to show people you are royalty.
Where you need to go this week: Go OTT with desserts instead.
Aries
Aries are big fans of taking the lead but they're still the rams of the zodiac with a tendency to butt heads and rush ahead. Back in its heyday you would have ruled the tribe on Survivor. Then again, the people in charge weren't usually the fan favourites. Keep this in mind this week and balance your sweet and salty traits.
Where you need to go this week: Eat as though you've just left the jungle.
Taurus
A solid work-life balance is something you struggle to find so turn your focus onto it this week. There's always copious seasons of The Apprentice to binge watch if you're having withdrawal symptoms, including the OG TV-villain Omarosa.
Where you need to go this week: Businesses with a heart of gold.
Gemini
One of your best qualities is how adaptable you are. But, everything falls apart when your nerves and indecisive nature join the mix. When faced with obstacles this week try and be like that team on MKR who doesn't buckle under pressure and turns their kitchen nightmare into high scores. And never leave Manu wondering where is the sauce?
Where you need to go this week: Sauce, sauce and more sauce!
Cancer
As your sign moves away from a Solar Eclipse you have the opportunity to see things more clearly, but don't expect others to have the same outlook. Maybe you'll finally realise the couples on Married at First Sight are destined to fail, even if you can't convince your viewing partner of the producer's evil intent.
Where you need to go this week: Korean BBQ on Lygon St?
Leo
If you take the revelations of this week in your stride you can use them to avoid past mistakes. A heavy dose of perspective is on its way in the style of a Tyra Banks tirade where 'we were all rooting for you!'.
Where you need to go this week: Look like a model all day.
Virgo
Are you surprised every single time the strict diet and exercise regime is broken by a contestant on the Biggest Loser? That's because you have a tendency to always see the best in others. The consequence is disappointment seems to be following you around. This week try not to hold anyone to impossible standards.
Where you need to go this week: Go on, break the diet.
Libra
This week there is likely to be some Real Housewives level drama headed your way. Your usual strategy is to avoid choosing sides in conflict but let's be honest, everybody hates the housewife who sits on the fence. Sometimes the most awkward position is when you don't choose one at all.
Where you need to go this week: Stay stylish in the storm.
Scorpio
March has been good to you thus far and it's mighty tempting to finish off the next 10 days with a bang. Pace yourself though because peaking too early will end badly. Be the underdog of Masterchef who swoops in to take out the crown by the end. By March 25th you'll be ready to turn over a new leaf.
Where you need to go this week: Take it slow down the coast.
Sagittarius
When it comes to money you have a tendency to take risks and trust in the universe that things will work out in the end, a lot like those ladies who quit their jobs looking for love on The Bachelor. Optimism isn't a crime though and somebody has to win so if you're feeling like a financial shake-up we recommend doing so Monday-Wednesday this week when your stars align.
Where you need to go this week: Do some al fresco dining.
Capricorn
What's something you've never done? Get out the new hobbies bucket list because this week is a good time to tackle learning new skills head on. If you're lacking in inspiration binge a few seasons of The Block and get remodelling. We assume your landlord has a very open policy on those things.
Where you need to go this week: Redecorate without breaking your rental agreement.
Aquarius
All signs are pointing toward a second chance bigger than Casey Donovan got when she made it onto I'm A Celebrity this year. Mull over a few missed opportunities in your recent past this week so you'll be ready when the chance comes around again.
Where you need to go this week: Give your old wine bottles a second chance.
If you've decided that it's worth going outside based on these, then you best check out these amazing things happening in Melbourne at the moment.
Image credit: Gabrielle Stjernqvist