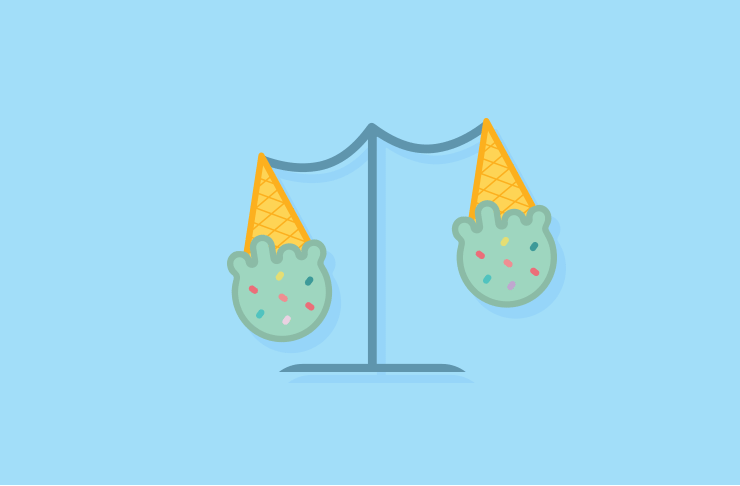 Can you keep a secret? Jupiter is leaving Libra for Scorpio. Can you believe it? We totally saw it coming. Listen up, Melbourne. We've checked the charts, and this week is going to be like an episode of Love Island—savage, sensual and secretive.
Take it from us, here's what you're *really* in for this week.
Aries
This week's all about growth, Aries. That means re-evaluating your rituals. We know you have zero filter. Breathe, count to three, then speak. It will save you from a workplace quarrel, and a massive headache.
While you are exploring and expanding, so is our favourite Windsor family. Check out Saigon Sally's successor BKK
Taurus
Buckle up, Taurus. This week's going to be nothing short of an emotional sh*t storm. As everything flips itself on its head, stay calm – revolution sparks radical ideas. Run with it. And don't you dare look back!
Radical's get hungry. Feed the revolution at Melbourne's Most Instagrammable Cafes
Gemini
If the call is waiting, they aren't appreciating. Gems, it's time to re-allocate your energy and prioritise people that actually care. Even when betrayal is on the cards. Rise above, the universe will serve some pretty sweet karma in exchange.
If you need any tips on how to ditch the flakes, we have 20 'Sick Day' Excuses Your Boss Will Believe Every Time
Cancer
Knock, knock. Who's there, Cancer? It's your wake-up call. And guess what, it's not leaving. It's time take charge of your life before someone else does.
While you are figuring that out, we are going to be eating deep-fried Spam chips.
Leo
It's time to get creative, Leos. Maybe it's time to start that YouTube channel? Or write that podcast about that really good idea you had? We are waiting guys—we want to hear that colossal roar.
Normal is boring – get your freak on at this world-famous creepy AF show
Virgo
It's not me. It's you, Virgo. Really! We are bored. But it's okay, Jupiter is about to f*ck sh*t up. Keep an eye out for a mysterious stranger this week. You're heading for a meet-cute.
You're not gonna meet that special someone on the couch. Lucky 1932 Café & Restaurant have an all-day liquor license.
Libra
Now that Jupiter has moved on, you are free. Librans, it's time to put some motion in the ocean and show the rest of the world how awesome you really are. Take a chance this week, your chart reckons it'll pay off big time.
Who said being single was lonely? Grab your mates and work your way through Melbourne's Best Sunday Sessions
Scorpio
No matter how deep you delve into the fashion world, Scorpio's you are looking damn fine this week. Keep it up – heads are turning! We heard you were the ones who started the fjallraven trend—true story?
Strut your stuff at this Cocktail Event You Can Actually Afford
Sagittarius
Sags, how does a weekend away sound? It's time to shut the shades, literally or metaphorically, and get ready for hibernation. Summer is around the corner and you need all the rest you can. 2pm sleep-ins are totally acceptable this week.
Keep it PG this weekend: A Magical Harry Potter Jewellery Collection Is Coming.
Capricorn
Caps, we know all you want to do is get in your PJs and watch The Bach. But sometimes in life we have to do things we don't want to do. For the sake of your sanity, you're going to have to suck it up this week. Smile and wave boys. Smile and wave.
You deserve it. Treat yourself to Tapas Tuesdays at Robert Burns Hotel
Aquarius
Aquarians if you've got any #goals, write them down. Our charts are saying an executive position at work is up for grabs. We know you are really good at karaoke, get centre stage and show your boss why nobody puts Aquarians in the corner (and maybe watch Dirty Dancing for the 47th time too, quality flick).
Surround yourself with like-minded geniuses at Jerry Mai's new high-end Vietnamese
Pieces
Pieces, your money moon is shining bright this cycle. You may have never seen these digits in your bank account before. So please, don't spend it all at once. The good times won't last forever. Make money money, make money money money!
While you're counting, check out this sweet little menu.
Image credit: Gabrielle Stjernqvist