New Year's Eve is a magical night filled with champagne, dancefloors and electric spectacles — but with the good comes the crowds.
It's no secret Melbourne's downtown lights up on New Year's Eve, but if the anticipation is all too much and you want to start 2019 on an effortless note, we've rounded up epic things to do (whether you're celebrating solo, with your significant other or your entourage) that require minimal planning for guaranteed good times.
#1 Go Out Early To Come Home Early
Dining out is your answer to a New Year's Eve complete with zero cooking and clean up. If you're not one for entertaining your pals at home, book a lunch or early dinner at one of Melbourne's slickest eateries-slash-watering holes. Sake Restaurant & Bar well and truly fits the bill with mimosas and mouth-watering Japanese morsels. Lucy Liu is another crowd-pleaser that'll deliver delicious cocktails and the sort of energetic vibe you want to emmanate into 2019. The best part about kicking off celebrations early means you'll be leaving long before the crowds crawl in and traffic gets manic, with plenty of time to catch the midnight fireworks on your TV.
#2 Throw A House Party (Or Convince Your Mate With A City View To Host)
Fire up a Facebook event right now, gather your favourite people, and be the hero everyone needs this New Year's Eve because let's be real, everyone loves a nostalgic house party. Spend less time dodging crowds and more time dancing with mates in your living room, or better yet convince your friend with a city a view to use their rooftop— don't ask, don't get after all. The best part? Melbourne's 2018 fireworks display is designed so that it can be seen from anywhere with a view of the city skyline.
You also don't need to splash the cash to feed everyone, make it a potluck so your mates turn up with a drool-worthy plate to share. You won't even need to leave the house to do the grocery shop and there's a chance of leftovers you can tuck into the next day. This is what we call a win-win.
#3 Spend The Night In
As much as we love cutting shapes in the clubs or locking eyes with a new love interest at midnight, we've got a confession: staying in can be just as fun. Switch out the party outfit for your pyjamas because honestly, popping a bottle of champagne and streaming the best of Netflix from your couch on New Year's Eve is the chilled night '2019 You' needs. With the best seat in the house to see the fireworks live, pop Netflix on a quick pause, change channels and let the annual spectacle illuminate your living room. If you're really in the 'New Year, new you' kind of mood, take a page from Bridget Jones' Diary and start goal-setting for 2019 (which is also the perfect movie to kick off your Netflix binge).
#4 Live It Up In A Fancy Hotel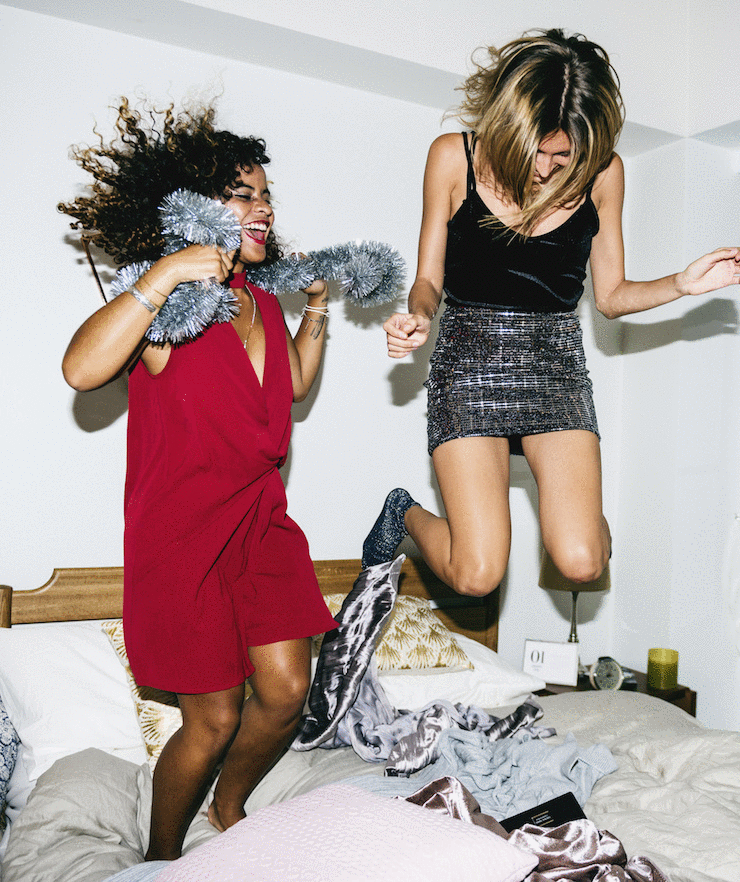 We can't think of a better way to ring in the New Year than living our best life in a fancy city hotel room with a champagne in hand. The best part is you won't be bumping shoulders with every Melbournian on the streets below, and you'll actually snap a decent Boomerang for the 'gram. Even if you can't fork out for a room right downtown, snag one in Melbourne's outer suburbs because fun fact: if you can see the cityline, you'll be able to see the midnight fireworks.
If you do plan to venture into the CBD, here's some helpful info from the City of Melbourne.
Editor's note: This article is sponsored by City of Melbourne and proudly endorsed by The Urban List. Thank you for supporting the sponsors who make The Urban List possible. Click here for more information on our editorial policy.