Matt Bax is opening a new Melbourne venue, and it's not a cocktail bar. Shocker, we know.
This is the guy who (pretty much) put Melbourne mixologists on the global map. His original Richmond bar, Der Raum, was the high vodka mark for creativity and boozy shock tactics, and since then he's gone on to open three of our favourites: Bar Americano, Bar Economico (RIP) and Bar Exuberante (also RIP).
So now he's doing art galleries? What gives?
Well, it's not as strange as it sounds. Matt is an acclaimed artist in his own right. The plan now is to do for galleries what he did for cocktails: shake things up.
"We want big impressive contemporary art shows, which are very rare at this scale. Anywhere in the world," says Matt. "The goal is to bring more art into peoples lives. Art is competing against so much distraction and entertainment noise these days, our aim is to get people used to a night out with art."
To that end, he's creating something new: Grau Projekt. An industrial, contemporary art gallery that also shakes a decent martini. Matt's calling it 'artist-curated drinking'. You match the shows to an exclusive cocktail, subtly enhancing both drink and canvas. That's the plan anyway.
"Each show will have a cocktail or range of drinks designed in collaboration with the exhibiting artist," says Matt. "The idea is to extend and enhance the concepts presented in their work. I will, of course, be the lead in the drinks department working with the artists on the concept of the drink."
So where can you find Grau Projekt? It's a massive 1050 sqm warehouse at the top of Smith St, where Collingwood slips into Clifton hill. Picture high, exposed ceilings, tagged walls and views of the city.
In fact the legend goes that this warehouse was once the scene for a three-day, non-stop rave. Hence the graffiti. "'Thinking about Boros Kunst Bunker's pedigree in Berlin, I feel like its a good omen", says Matt.
"It's really museum proportions, I can't think of another commercial gallery in Australia of this scale. In fact, few in the world rivals this size. It's comical how I went from the smallest bar to the biggest commercial gallery in Australia."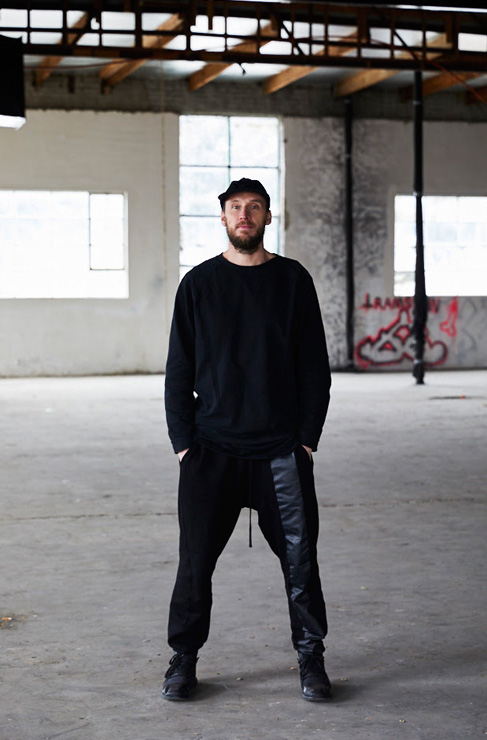 Grau Projekt is also making art more accessible by offering a few pieces from each collection at a heavily subsidized price. They'll be held in reserve at public openings. So even if you're just an average punter who doesn't know Manet from Charlie Manson, you can take home something unique (and potentially expensive).
"Our shows will also run for longer than the traditional 3-4 weeks given people a better opportunity to see the shows," says Matt. "and we'll have a host of activations to entice people to space if they happen to miss our epic opening nights."
Keep an eye on Grau Projekt's website for news on upcoming shows. They'll be ticketed events (no walk-ins). Your ticket gets you entry and a signature artist cocktail.
The first event is titled COCKROCKER (nothing subtle about that), a bold series of abstract paintings. Tickets are on sale now.
The Details
What: Grau Projekt
Where: Lvl 1, 2-12 Alexandra Pde, Clifton Hill
Opening hours: Thurs & Fri (6pm – 11pm), Sat (3pm – 11pm), Sun (11am – 3pm)
For more info, click here.
Fashion news: the new Nike X Supreme AW18 collab range is dropping this week.
Image credit: John Laurie