Sorry hipsters and bargain hunters; real vintage fashion is going to cost more than spare change. Forget op-shops, thrift stores and dubious second-hand boutiques; the following line-up means serious fashion business. It's time to kick it grandpa style (thanks Macklemore) with our handy list of Melbourne's best vintage fashion stores.

CIRCA VINTAGE
'I was born into vintage,' explains Nicole Jenkins of Circa Vintage. 'My parents had a strong appreciation of old things, and I grew up in Victorian houses surrounded by antiques. My dad drove a 1928 Studebaker and mum had a '50s Ford Prefect.'

Back then Nicole's mother dressed her in 1930s floral prints from St Vincent op-shops. Today she's the premier vintage fashion expert in Melbourne, having published a delightfully handy guidebook 'Love Vintage' and, of course, founding her CBD boutique. Appropriately ensconced in the Art Deco-era Mitchell House building. Circa is filled with proper vintage womenswear; some antique pieces are more than a century old!

Circa Vintage | 1st Floor, Mitchell House, 358 Lonsdale Street in Melbourne

HAWKEYE VINTAGE
Where to find the largest vintage Missoni collection in existence? You'll find it right here in Prahran, courtesy of Hawkeye Vintage and its enterprising owner, Danielle Goodwin. The '60s and '70s focussed collection comes in a psychedelic colour palette; think European labels like Pucci and the aforementioned Missoni, with a little YSL and Hermes thrown in for good measure.

Hawkeye has taken on board the archives of the late Mary Lipshut, formerly a buyer for Myer and Georges and creator of South Yarra's best-kept-fashion-secret, ML Vintage. Mary's once-new fashion deliveries were scuttled by politics and customs, arriving past season and unsellable. Instead of cutting her losses, Mary, at the urging of Italian Vogue's Anna Piaggi, kept the pristine pieces for posterity, before eventually opening her boutique for pioneering vintage aficionados. Now Hawkeye is proud custodian of this slice of stylish history.

Hawkeye Vintage | 142 Greville Street in Prahran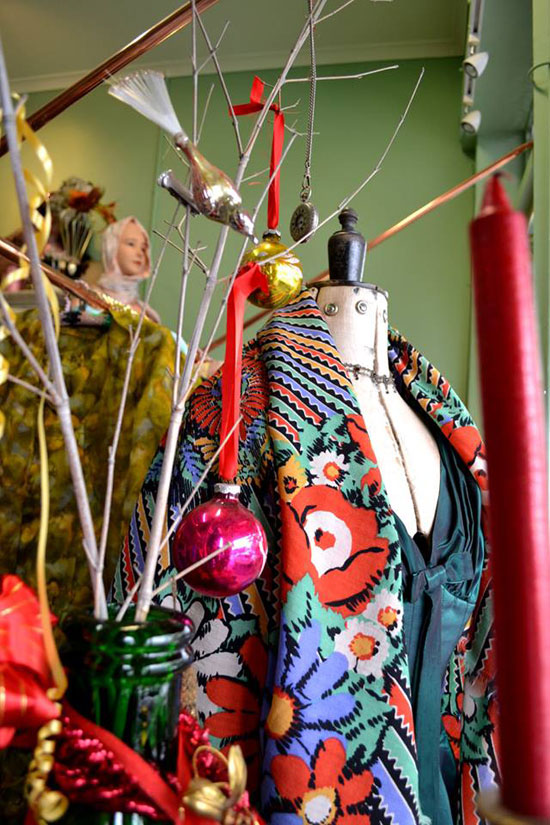 Clara Fox. Image Credit: Facebook

CLARA FOX
From its gilded shopfront lettering through the hatbox-sized space, Clara Fox is a bit of a gem, sitting securely near the top of more than one 'best vintage shopping in Melbourne' list according to those in the know. The experience is like stumbling into the cluttered wardrobe of an eccentric yet fabulous Aunt. Though Clara specialises in 1950's fashion, you may be lucky enough to spot treasures from the time of The Great Gatsby. Fashion is complemented by oddities such as disco-era rollerskates and Victorian mourning jewellery. Opening hours seem to vary according to the passionate owner's whim, but that only adds to Clara Fox's charm.

Clara Fox | 479 Brunswick Street in Fitzroy North

SHAG
Surely we can dub Shag a Melbourne vintage shopping institution by now? Since the mid '90s, local teenagers have cut their vintage fashion teeth here. The curatorial eye of co-founders Grant Francis and Jeremy Valentine has inspired more than one imitator. Step through the glitzy beaded curtain at the original Shag location on Chapel Street to find a collection of pre-loved and new costume jewellery in the style of Versace, sunglasses Lady Gaga would go gaga for, your grandmother's best furs and general 80's goodness. Be forewarned – Shag is partial to a bit of sparkle.

SHAG | Various Locations

KESHETT
Speaking of sparkle, Paula and Eugene Keshett have sourced a range of antique and vintage jewellery that spans Edwardian, Art Nouveau and Victorian times. Paula tells of 'a tradition from the Victorian period [that] saw jewellery created with small cases, behind a brooch for instance, and lockets where the gifter (often a lover) could store a lock of their hair'. Keshett's glossy Little Collins Street shop has a couple of these pieces; sometimes they still have hair enrobed within! For the chaetophobes among us, perhaps an authentic Cartier Art Deco brooch or a late-1800's pendant possessing 30 carats of diamonds is more your style?

Keshett | 323 – 325 Little Collins Street in Melbourne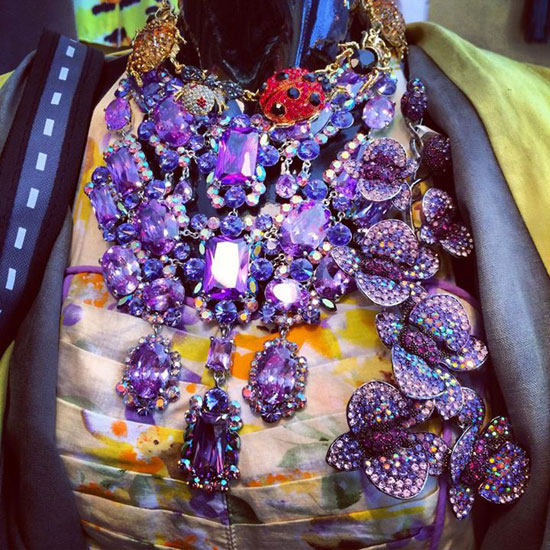 Shag Chapel St. Image Credit: Facebook

EUROTRASH
'A lot of people don't understand Eurotrash,' says vintage fashion maven, Margrit Pedrotti, 'They think "oh, it's trash"...Donatella Versace is the queen of eurotrash, that's Eurotrash.' Here you'll find Comme Des Garcons, Prada, Jean Paul Gaultier or perhaps an iconic and rare Chanel pink suit sitting alongside a Vivienne Westwood tee signed by supermodels like Kate Moss and Cindy Crawford.

Eurotrash's original collection was made up of the personal wardrobe of the flame-haired, turquoise-eyed, ex-model Margrit. Now she doesn't have to look far or anguish over selling beloved pieces; clients bring her their precious items, including pieces once owned by Madonna.

Eurotrash | 4/217 Chapel Street in Prahran

You can also get your old-school style kicks at:
The Meet Cute – a higher end pop-up shop from Hawkeye Vintage. Open until March 15th.
Dear Gladys – a non-profit supporting Fitted For Work.
Kimono House – for real kimonos and Japanese fabric.
Chapel St Bazaar – a permanent market of the weird and the beautiful.
Phillips Shirts – unworn menswear from the '60s to '80s.
Retrostar Vintage Clothing – the largest vintage store in Australia.
Hobo Clothing – mostly Australian designer second-hand.
Madam Virtue – small collection of archival European designer pieces alongside contemporary couture.
The Golden Age – made-to-measure vintage styles.
Che – Vintage eyewear from as far back as the 1940s.
Frock Up Australia Vintage Fair
National Trust Annual Vintage Clothing Sale
Hawkeye Vintage Warehouse Sale – A charity sale in honour of Mary Lipshut including a museum-quality fashion exhibition, plus 3000 unworn items for sale from $20-700. On March 20-22nd at L1 studios.
Leonard Joel Auction House - regular jewellery and occasional luxury fashion auctions. A Birkin bag for cheap(ish)? Yes please!

Vintage addict? Then you'll love our Close Encounter with Danielle Goodwin of Hawkeye Vintage!
Main Image Credit: Pinterest