Some of us 'seasoned' diverters of sobriety can afford to get a little snobbish when it comes to our drinking venue. We are spoilt in Melbourne with hundreds and hundreds of bars, lounges and the like littering every suburb, so when the local just isn't quite whetting our whistle, there's bound to be something of the same ilk around the corner, if not next door.

Sometimes our palate calls for something else altogether. We are not merely satisfied with a slight change from craft beers to fruity spirits, a shift from prohibition era decor to sleek, modern rooftop, or even just a rotation in bartender eye candy (though this is often the deciding factor, let's be honest). Maybe it's the full moon, or we had too much cheese and biccies for dinner, but we're itching for something extra. Something that no one's seen. Something that will shock our senses, blow our minds and forever revolutionise our idea of 'going for a drink'.
So, without further ado, The Urban List has rounded up the quirkiest, kookiest and downright grooviest bars in our fair city for the next time you're feeling a little bit...freaky.

Storm in a Teacup, Collingwood
We're all probably at a point in our lives where we're over those childhood tea parties. You know, where you'd dress up your younger brother in a dress and order him to sip milo from a plastic cup and saucer, while addressing the teddy bears you've arranged around a mini table and chairs as 'party guests'. Alright, JUST getting over it. Well, Storm in a Teacup is bringing back the tea party, but making it a bit edgier by adding everyone's favourite ingredient - alcohol! A tea shop by day, come night the Tea Bar is serving upmarket booze and bites – how can you say no to an oolong accompanied with champagne and a side of mushroom and rabbit parfait? Or to a hot cocktail of gin, black chai and jaggery? You can't. You simply can't. There's also a range of boutique beers, organic wines and the opportunity to create your own tea-infused cocktails, alongside their tempting bar menu.

Storm in a Teacup | 48A Smith Street in Collingwood

The Croft Institute, Melbourne
Upon arriving at The Croft Institute after winding your way down Chinatown's alleys, you may find yourself wondering if you've truly arrived at a bar, or you're having a nightmare about Grade 11 biology class. Yes friends, Croft is based on those old school science labs – the drinks are served in beakers, there's people milling about in lab coats, and the light is very much fluorescent. Warm yourself beside a bunsen burner whilst you peruse their extensive cocktail menu, and garner up the courage to try 'The Experiment' – a cocktail that is just that and changes monthly. If you go upstairs, you'll find a built-in gym and a turf bar, complete with bleachers to sit on. If Gatorade started making wine, then that's what they'd be serving, so grab a glass and groove away to their resident basketball court DJs on a Friday and Saturday night.

The Croft Institute | 21-25 Croft Alley in Melbourne

The Croft Institute. Image Credit: Emma Forster, The Urban List.

Berlin Bar, Melbourne
The East met the West and, bam, you got bunkbeds. After climbing the stairs and ringing the doorbell, you will be greeted by the host to take you to your table at one of the shiny diamonds of Melbourne's laneway barscene, the Berlin Bar. Berlin Bar has all the decadence and affluence of Wast Germany on one side of the bar – think crystal chandeliers, velvet lined chairs and bartenders in bowties – but a quick glance over will take you to the East – with a table made out of bathtub, 80's video games and steel bunkbeds you can climb into and cuddle a date. When the menu arrives, expect the best of the best in cocktails. The menu rotates weekly, so never expect the same specials twice (although you can always order classics/beer up at the bar). They also host a cocktail club, where you can learn to make all your favourites, or perhaps invent your own; there was once a roast lamb cocktail on the menu so nothing is out of reach. For sugar fuelled, stemmed glass drinking, sink into the night at Berlin Bar.

Berlin Bar | 16 Corrs Lane in Melbourne

The Butterfly Club, Melbourne
After a brief threat of closure at the beginning of the year, The Butterfly Club is swinging cabaret and kitsch more than ever, right in the middle of the CBD. Covered in bookshelves, porcelain cat statues, naked ladies, oriental umbrellas, ships in bottles and plush, velvet chairs, it's as though every single nanna in Melbourne got together and piled their third drawer down into the hands of The Butterfly Club. As well as being aesthetically epileptic, it's also the most famous cabaret club in Melbourne, boasting an alumnus of performers including Eddie Perfect, Tim Minchin and Geraldine Quinn, who have graced their massive theatre room stage. They even offer a mentorship scheme to emerging cabaret artists, which is a big bonus for a somewhat niche industry. Grab a gin and tonic and book a ticket to a live show for a strange, stimulating and sensory night out.

The Butterfly Club | 5 Carson Place in Melbourne

The Butterfly Club. Image Credit: Facebook.

Mr Wow's Emporium, Collingwood
Instead of writing a spiel about Mr Wow's, it is better to write a list of what you can expect there. Free popcorn, bocce lanes, ping pong tables, white pool tables, fine spirits and good times. Taking over the second storey of a Smith Street building in Collingwood, Mr Wow's is exactly that, a hipster cornucopia that'll make your jaw drop. Sit amongst the open windows streetside for a sunlit drink in the Springtime sun, or huddle around a communal table inside to make sure you're the first to get to the bocce lane. If you need something to do on November the 6th, they're also hosting their inagrual Nerd Nite - cold beer, quirky costumes and a Cuban food truck - what's not to get amongst? All in all Mr Wow's is quirky, it's fun and you'll just want to hang out here until the sun comes up again.

Mr Wow's Emporium | 97B Smith Street in Collingwood

Pawn & Co, South Yarra
It takes a certain kind of person to envisage a 1920s themed bar that also doubles as a pawn shop, so cart your sorry behind out of Revolver because Chapel Street has another bar with a 7am license that doesn't come with the stigma. Pawn's got absinthe cocktails, a DJ who plays from the shell of a grand piano, and a stuffed kangaroo watching you all get drunk. All of the items in Pawn & Co are for sale, so if you find yourself taking a particular fancy to a chair leg, you can haggle with the bartenders to make it yours. They also host nights where you can try and sell some of your own stuff to them, in a kooky little trade off. It's nice to have a bar that you can walk out of without your dignity, but with a unique, one of a kind souvenir of your choice.

Pawn & Co | 8/402 Chapel Street in South Yarra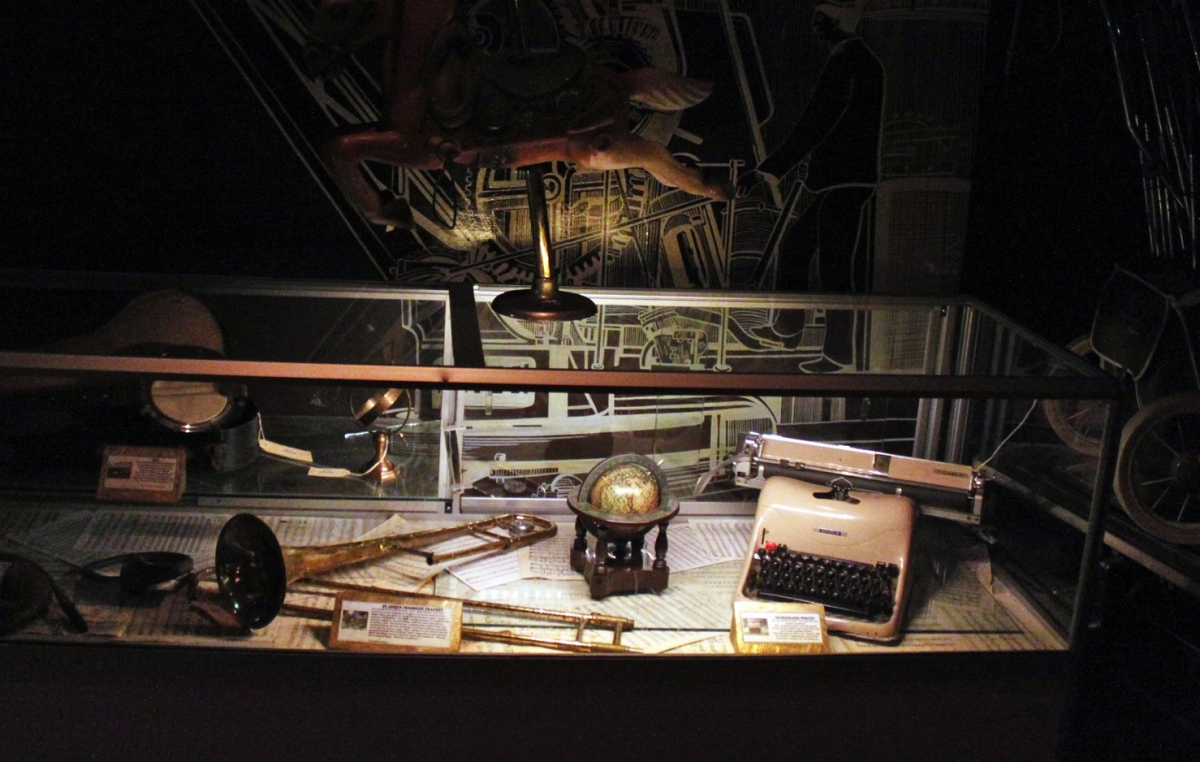 Goods up for bartering at Pawn & Co. Image Credit: Emma Forster, The Urban List.

End To End, Collingwood
Okay, so this one's entirely in the works, but if you wander down Easey Street in Collingwood, don't be alarmed when you look up to see three Hitachi motor train carriages on top of a five level complex. ITN Architects are the geniuses behind the look, as a testament to the heritage-rich surrounds, preserving a slice of Melbourne's transport culture. They're making one of the trains into an art gallery space sometime next year, and there's talk of making one of them into an endlessly cool bar. Imagine that – being on a train, in the sky, drinking a martini. How cool is the world! Until that happens, check them out from the footpath anyway, it won't even cost you a Myki trip.

End To End | 48 Easey Street in Collingwood – Look up!
Main Image Credit: Pinterest