It's rare that a week goes by without a new opening here in Australia's dining capital, and no matter the persuasion of your palate, you'll be spoiled for choice no matter which side of the river you're on.
From Richmond, St Kilda, and then into the northern trend traps of Collingwood, Fitzroy and beyond, Melbourne's best new openings for 2022 can be found right here.
Amphlett House
CBD
Arriving into the CBD this week is the brand-spanking Amphlett House, a levelled-up 120-seat taphouse situated next to the Ovolo Laneways. Led by two of Australia's foremost culinary and cocktail talent with Andrea Gualdi (Maybe Sammy) and Ian Curley (Kirks Wine Bar, Lona Misa), the pair have imbued the fancified pub with all their combined expertise. Here you'll find an impressive lineup of beers from Australian makers from Victoria's Jetty Road to Young Henrys as well as soon-to-be staple cocktails like the wattle seed Negroni or the Eucalyptus-smoked Margarita. Foodwise the menu is laden with flavour-forward dishes, a combination of Ian and head chef Ben Green's collective imagination, from a smoked bone marrow on toast to oysters served with mignonette and shaved horseradish. Get more info over here.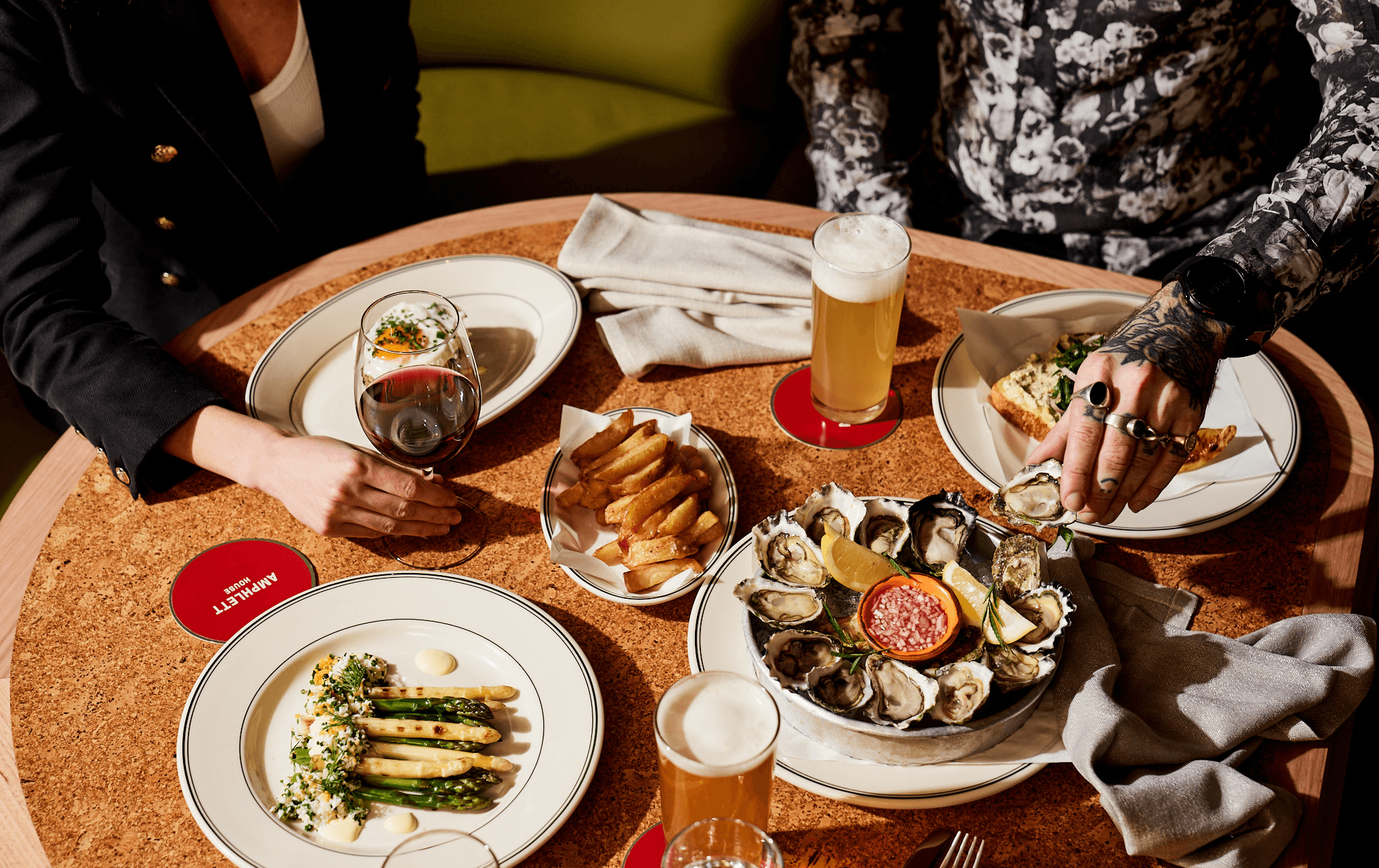 Full Moon Fever (Lulie Tavern)
ABBOTSFORD
Taking the Abbotsford favourite to new heights, Lulie Tavern on Johnston Street has added a extra rooftop bar for its loyal revellers. Opening this Friday 18 November just in time for the summer period, Full Moon Fever is the upstairs counterpart to the cult-favourite saloon, a moniker decided upon by the team due to their love affair with the late-great Tom Petty. Founders Jon-Lee Farrell and Brendan Kennedy are harnessing the 'every person's bar' aesthetic with a mix of margs, cocktails, and frosty tins all on the cards. On the menu front, it's a burger-centric affair with various hefty combinations from a house-made interpretation of Hungry Jack's Whopper to a vegan fried-chicken creation. The venue follows suit to Lulie's by celebrating the vintage of the building, a 70s California desert-inspired motley collection of prints, cacti and light fittings. The entire space is decked out with the original factory roof, the absolutely stunning bar comprised of Northcote factory bricks and stained glass windows. Head over here for more.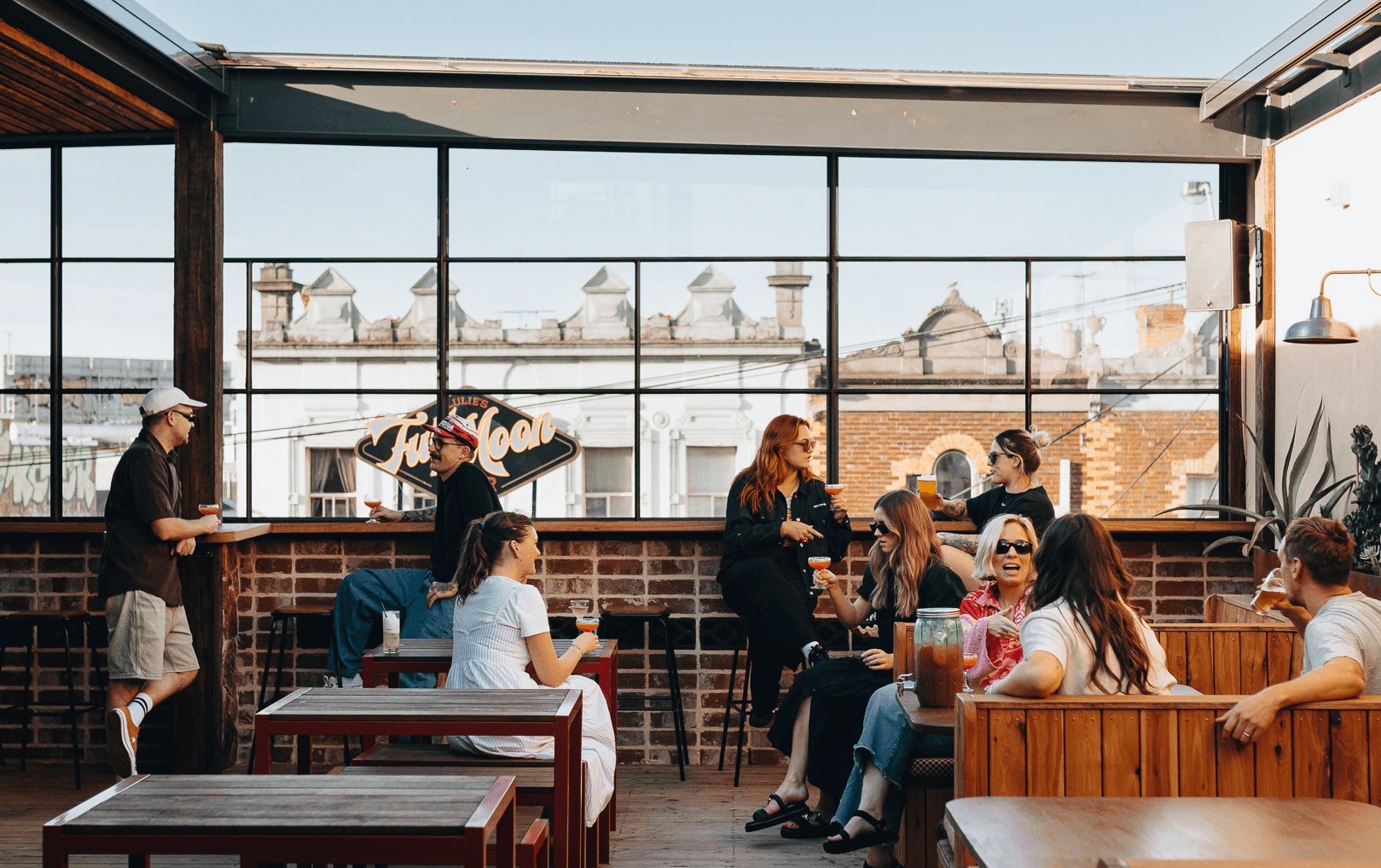 Myrtle
CBD
Owners of Myrtle, Chris Smith and Kirsty McAteer, are bringing the best bits of a Euro-wine bar into a local-leaning, Australian context. At Myrtle, you'll find the likes of classic charcuterie, though cured in-house by Smith and showcasing producers from Tasmania and Victoria alike. Further menu highlights include—but certainly aren't limited to—the likes of wattleseed buttermilk damper, a fancy 'Bunnings-style' snag in bread and chip shop potato cakes paired up with Yarra Valley salmon roe. As one would expect, the wine list throws the spotlight to Australian winemakers, exploring experimental producers such as Adelaide's Silent Noise on pour along with a grip of classics, too.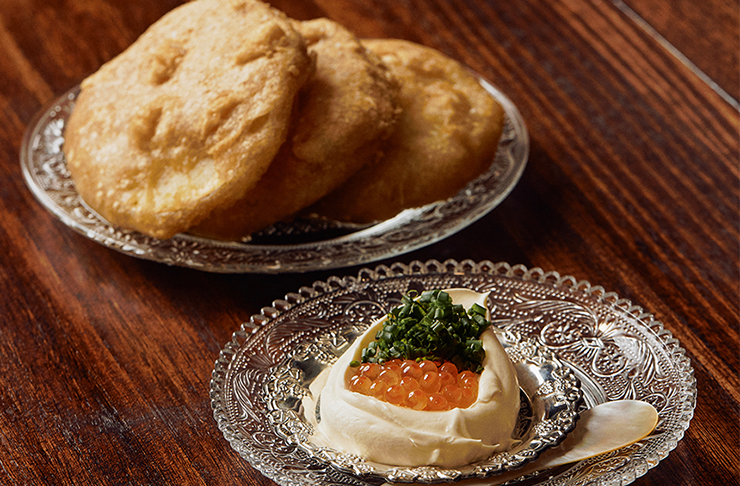 Stokehouse Pasta & Bar
ST KILDA
Pontoon, the beachfront little brother of Melbourne institution Stokehouse, has gotten a facelift, a name change and a whole new menu. Opening this November, they're introducing the new and improved Stokehouse Pasta & Bar. Open every day from midday til late, the venue will be focusing on fresh Mediterranean flavours, highlighting the simplicity that makes coastal dining so appealing. Dishes to expect will include Spaghetti with crab and chilli and Pesto Lasagne, and desserts are also covered in the form of the iconic Stokehouse Tiramisu. There will be dining available inside as well as outdoors for those breezy summer nights, with a front-row seat to St Kilda beach, and maybe a sunset if you come at the right time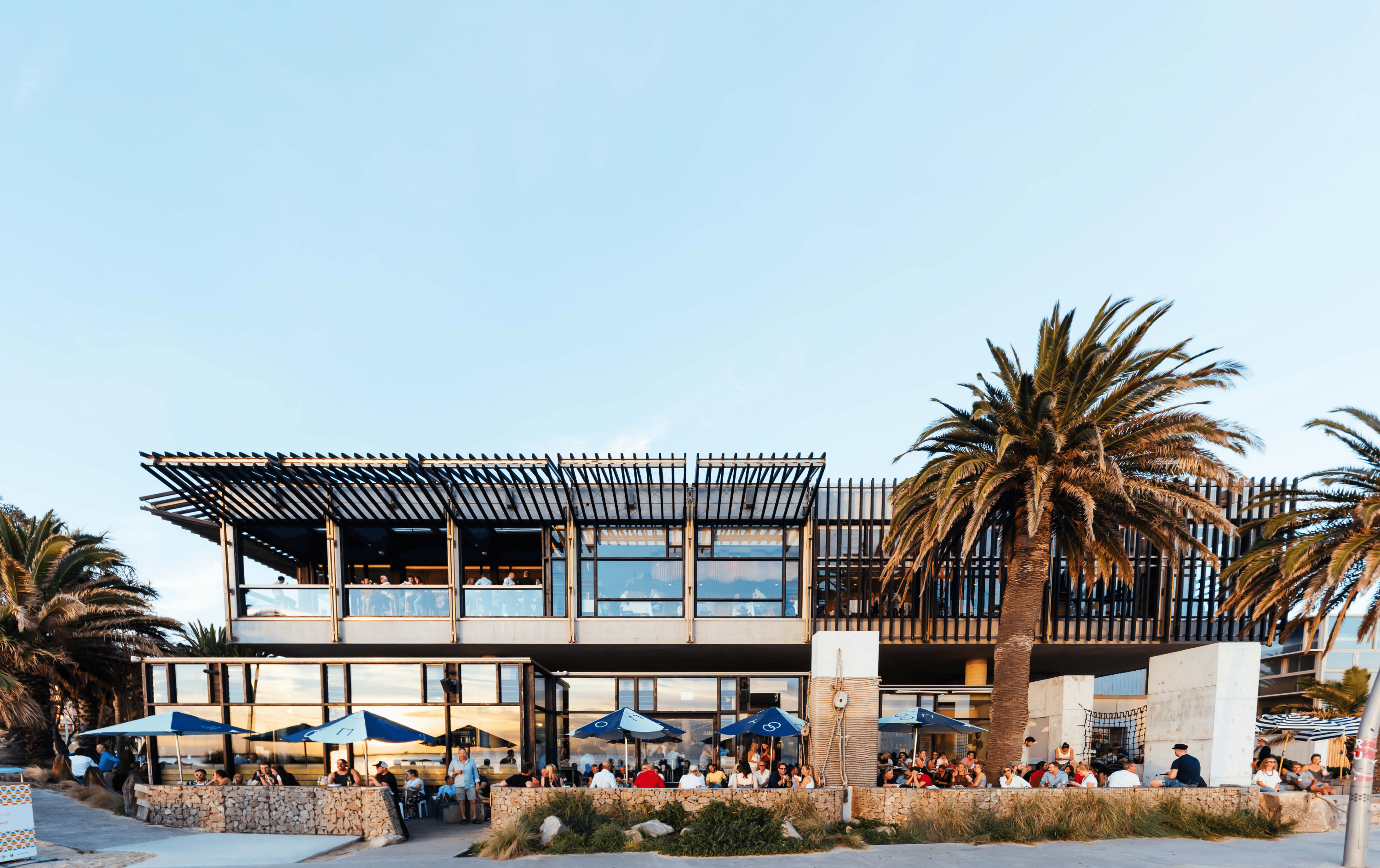 Pétanque Social
CBD
Once apon a time, there was one and one option only for a riverside bar in Melbourne, though these days summer-seshers are spoiled for choice. The latest offering is the return of Pétanque Social, a Euro-inspired lounge along Crown's River Walk. Cocktails, frosty pints and a top-notch selection of wines come standard—as do the day beds—though Pétanque scores extra brownie points for its environmentally conscious efforts. Solar-cooled beer, a worm farm for composting and pedal bikes which recharge your phones are just some of the ways this riverbank hangout is offsetting their footprint.
Petanque Social is open now until Sunday 23 April.
Ministry Of Crab
CBD
Anyone well-travelled or a fan of crab will likely be aware of the prestige that Ministry of Crab holds. They're one of Asia's Top 50 Restaurants and they make a mean seafood dish, often incorporating the heritage and flavours of chef-restaurateur Dharshan Munidasa's Japanese and Sri Lankan heritage, and soon, you'll be able to experience the mastery in Melbourne. Ministry of Crab will pop up for one month at Crown Melbourne's stunning Evergreen Dining Room, serving up the likes of fiery pepper crab, avocado crab salad, crab liver pâté and garlic chilli prawn, to name a few. Bookings are open from now through to Saturday 12 November—lock in a seat at the table here.
Stella
SOUTH YARRA
Coming in with big southside energy, Stella is perfectly positioned down on the corner of Chapel Street and Grosvenor in South Yarra. The soon-to-open four-storey Italian bistro and bar is the collective venture of owner Ali Mousavi, executive chef John Park (Vue de monde, 400 Gradi) and venue manager Paul Mitchell (Grossi Florentino, 400 Gradi). Split across four floors, each level has its own distinct vibe with the basement housing an intimate 10-seat dining space, the ground floor being the main bistro, with kitchen and Marani pizza oven. The first floor takes a distinct turn with a moody bar with a fireplace and velvet seating and lastly the rooftop area with sun-soaked vistas and vertical gardens. You can expect a mixture of pizza and pasta classics as well as share plates alongside a considered wine list and expertly crafted cocktails, details are still sparse keep an eye out over here for more updates.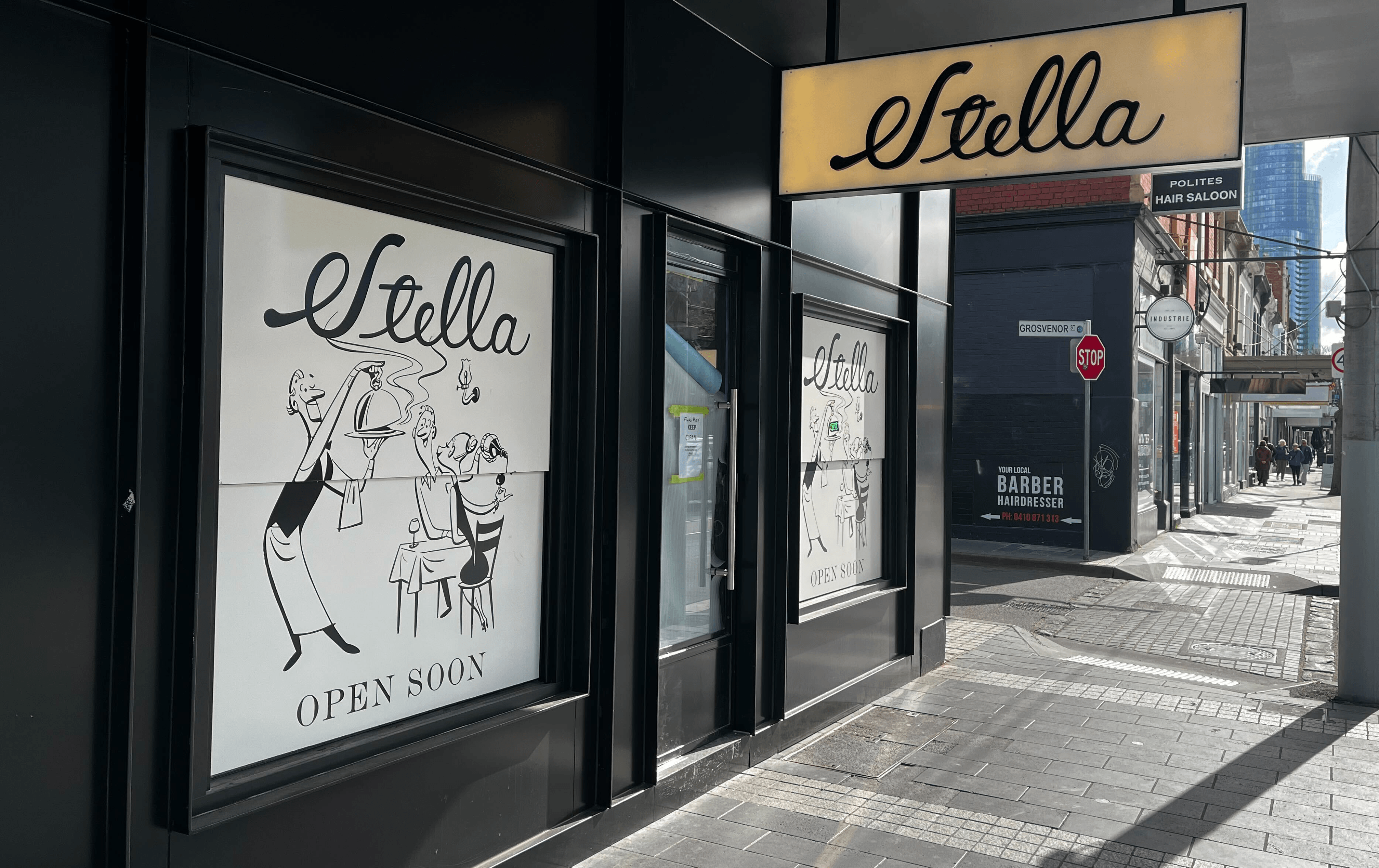 Arbory Afloat
CBD
After its deep hibernation through Melbourne's frosty period, Arbory Afloat is readying the ship to welcome crowds back on board. This year's iteration is bringing some serious Hot-Euro-Summer to Melbourne with an Ibiza-inspired beach club. The entire pontoon will be transformed into a homage to the indulgent Spanish Balearic isles with a menu loaded with specialities from across the region, including Ibiza, Mallorca and more. Arbory Afloat will be opening up on Wednesday 21 September, maximising the two-day public holiday and the long weekend in Melbourne. More details will be popping up, so keep an eye out over here.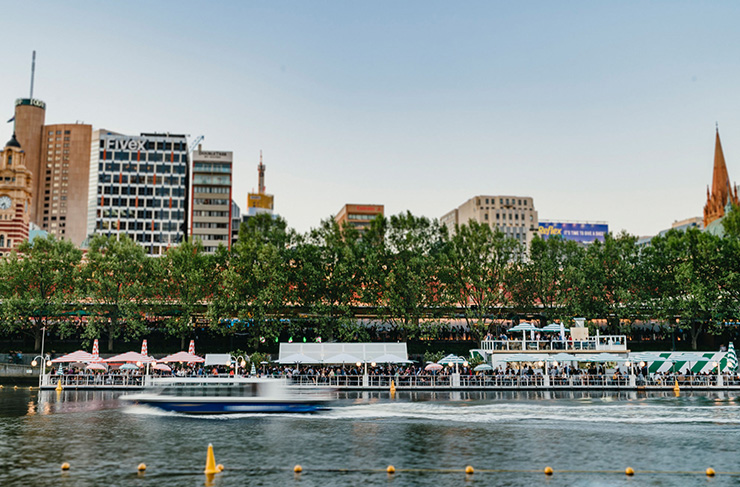 The Bay Hotel
MORNINGTON
From its origins as a bank to its most recent iteration, The Bay Hotel has been a stalwart of Main Street Mornington for quite some time—back to 1890, to be precise. The recently renovated pub is now under the stewardship of Liam Ganley (Angus And Bon, Freddie Wimpole), who alongside Studio Y has given the Victorian-era venue the glow-up it deserves. The inside highlights the timeless period aesthetic with dark-stained timber, booth tables, tartan carpeting and checkerboard tiling. The pub staples are still on the menu, from a parma to a roast alongside more contemporary dishes like a Blue Swimmer Crab Linguine. One of the newest additions is the transformation of the former bank vault which now serves as a private dining space, there's also a band room dedicated to live gigs, and of course, the sports bar remains a permanent fixture. Check it out here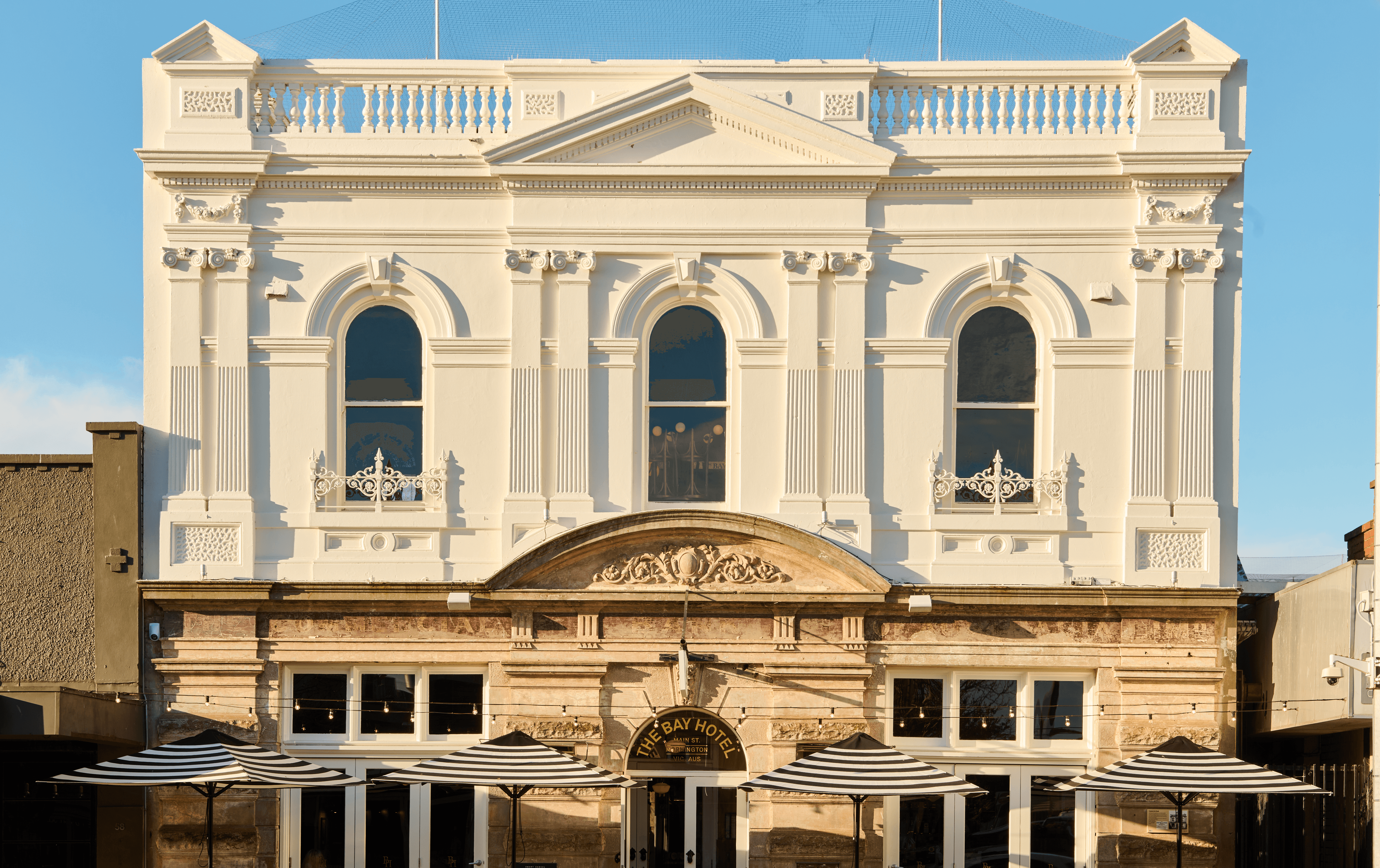 ATET
DOCKLANDS
Docking right on the edge of the water, the new dancefloor mecca, ATET is set to open this spring. The all-new open-air nightclub, which has been modelled after the infamous floating electronic oases of Berlin, Paris and Amsterdam, ATET will be a 570sqm stretch of good times. Moored in the Dockland's harbour, the new two-storey destination will have the capacity for up to 550 punters looking to cut shapes and take in vistas of Melbourne's skyline. ATET will specialise in electronic music with the summer-vibe venue to see a raft of talent take to the decks, with more announcements soon to follow. To get all the details head over here.
300 Grams
RICHMOND
It's been three years since the first 300 Grams store graced Melbourne with its presence, since then the original Northcote store was followed by a Coburg outpost and now Richmond's getting a run. Famed for their nostalgic takes on the staple cheeseburger, with smash patties, fried chicken numbers and even plant-based options the all-new store is smack bang in the thick of things on Swan Street. As is tradition with a new store opening, 300 Grams will be dishing out 300 free burgers to celebrate the new venue. Taking place Wednesday 27 July from 12pm until to 2pm, punters will have the option of the classic cheeseburger or the southern fried chicken burger—it's a first in first served situation though. Get all the info over here.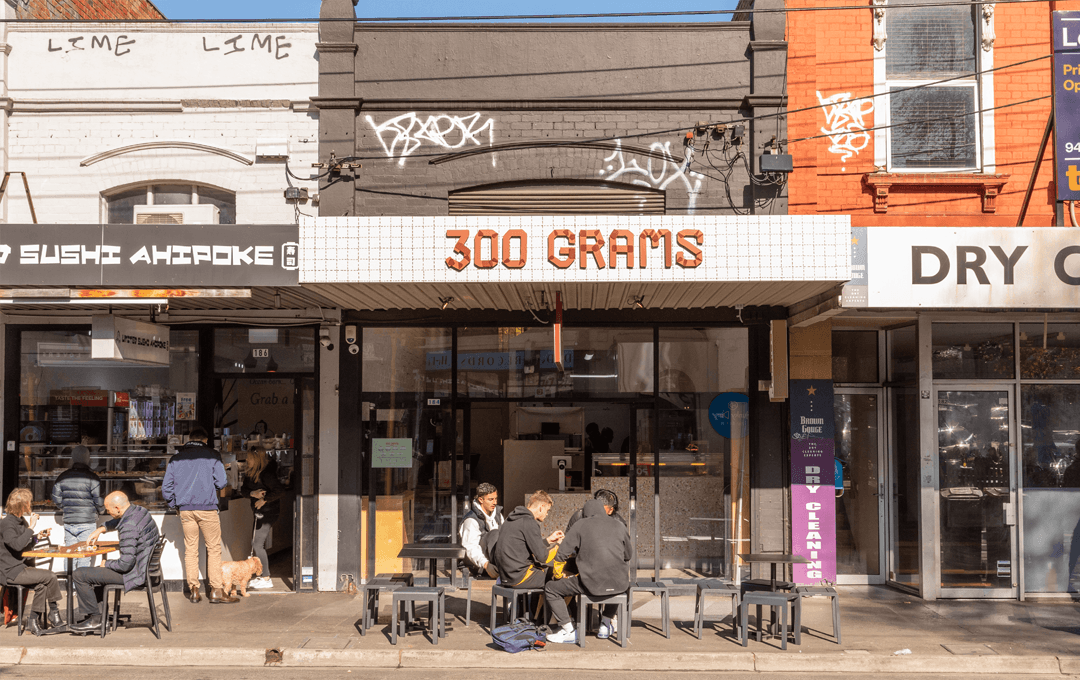 The Kingston Hotel
RICHMOND
A historic landmark for the region, the 168yo Kingston Hotel on Highett Street in Richmond has been in a feverish hibernation for the past 12 months. An all-new makeover has seen the pub transition into one of Melbourne's newest culinary gems. A complete redo of the main bar and parlour has seen a celebration of the traditional Victorian pub with modern furnishings, but the crown jewel of the venue is the 95-seat diner, Marble & Pearl. Adorned with leather booth seating, marble-topped tables, fireplaces and even a dry-aging cabinet, the sleek new space is a now an elevated dining experience with even a charcoal Parrilla grill to boot. The menu designed by head chef Yallambar Bantawa centres around quality local meat and seafood cooked over the flames from a whole flounder with butter and parsley to the eye-fillet beef wellington. Head over here for more info.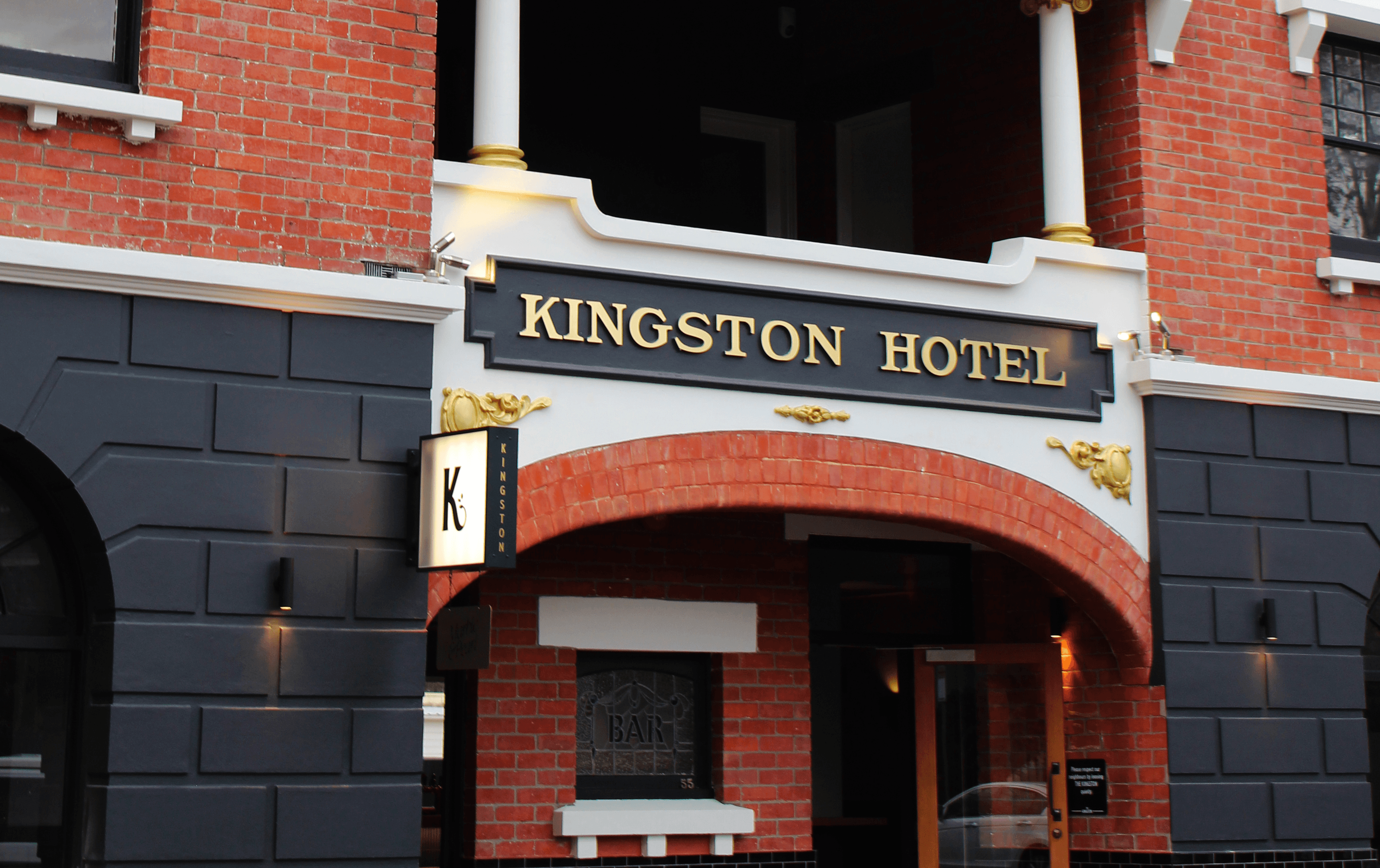 Tarts Anon
COLLINGWOOD
The former Instagram sensation now dessert stalwart of Melbourne from chef Gareth Whitton and partner Catherine Way, Tarts Anon, has planted a flag with a second location on Sackville Street in Collingwood for slinging their impeccably crafted tarts. It will be a smaller operation compared to their flagship store in Cremorne situated in the front end of the Cycling store, Pedla, with around four to five different tarts on rotation each day. There's a small seated area out front but the main focus will be on takeaway, with coffee from Square and freshly-cut slices daily. The new Tarts Anon locale is opening officially tomorrow Wednesday 20 July, get all the info over here.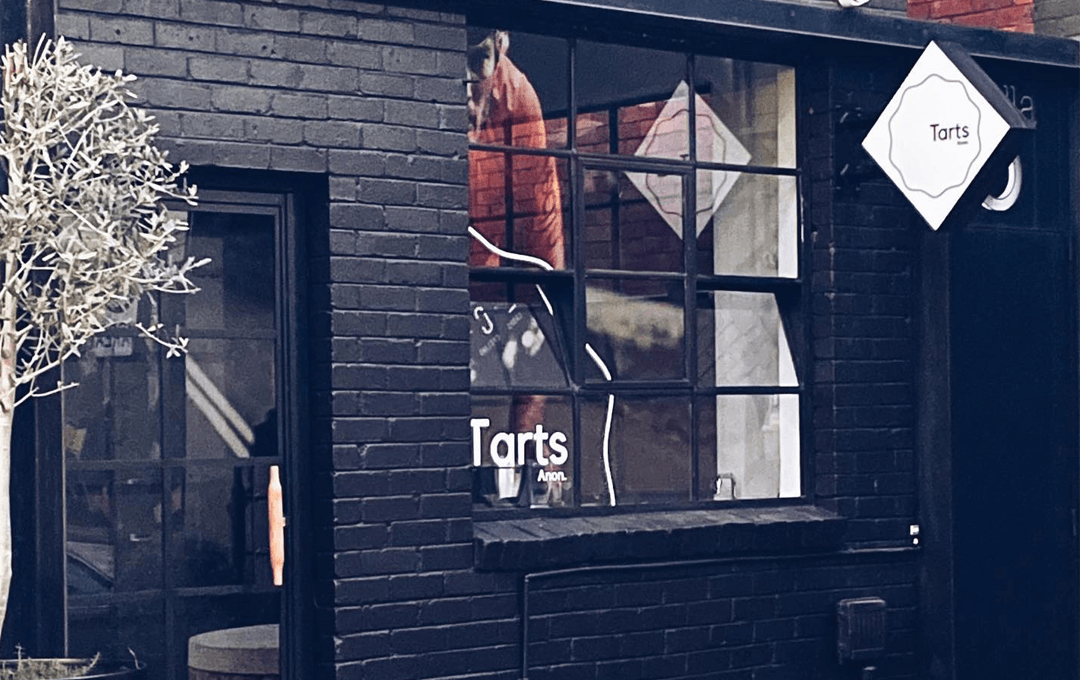 Oasis Bakery
MORNINGTON
The Middle-Eastern grocery wonder store, Oasis Bakery has gone coastal setting up a sprawling new store in Mornington. After dipping their toes into the seaside region with a pop-up several years back, the Makool family has cemented the move with a retail space that features a collection of their famed baked goods, spices, ready-made meals, Lebanese pizzas, and more. Alongside the house products, the new Oasis store will also feature a collection of local Mornington Peninsula produce, including fruits, vegetables and even meat and seafood. All in all the shelves will be lined with over 8000 different products, an absolute haven for any budding culinary enthusiast.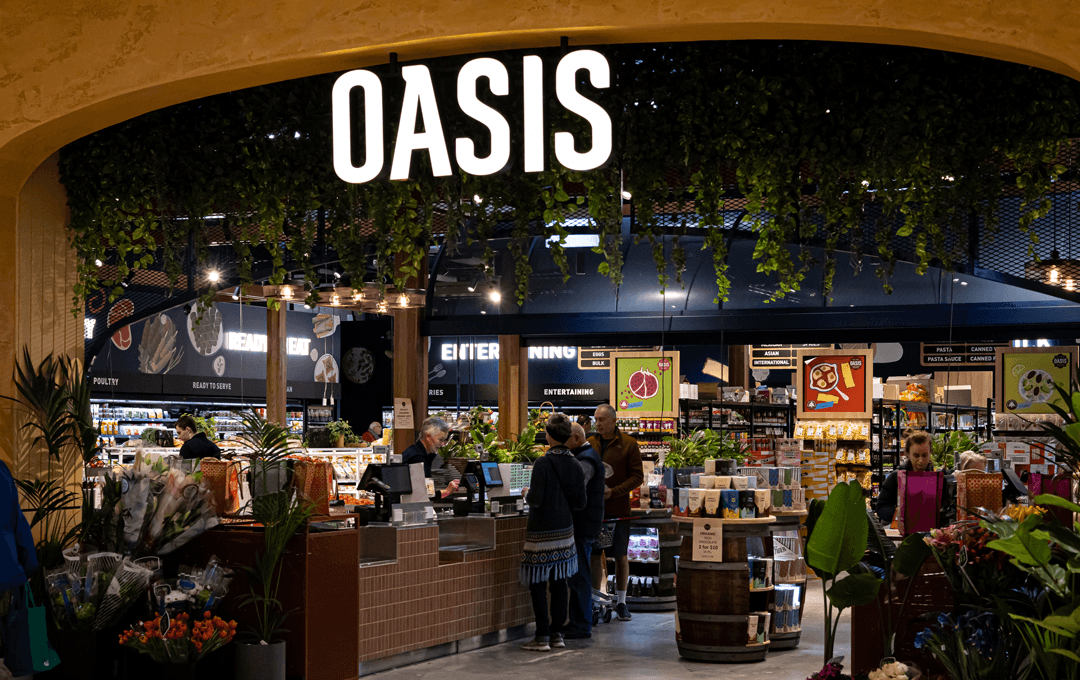 Victoria By Farmer's Daughters
CBD
Diving into the diverse native flavours and tastes of the state, Victoria By Famer's Daughters is the latest venture from executive chef Alejandro Saravia. The picturesque 250-seat restaurant situated in Fed Square provides diners with vistas of the Yarra River in a sleek but rustic setting. The ethos of the new venue is a celebration of Victoria's rich produce and people, utilising products and seasonal ingredients from all over the state, highlighting the stories of makers and growers. You can expect treasures like whole-rock lobsters from Apollo Bay, sea urchins from the coast of Mallacoota and Summerfield lamb from the Pyrenees area of Victoria. Each month will see a different program with the restaurant hosting a 'region in residence', a collection of dishes encompassing produce and flavours from a specific area, with the first instalment centred around Ballarat.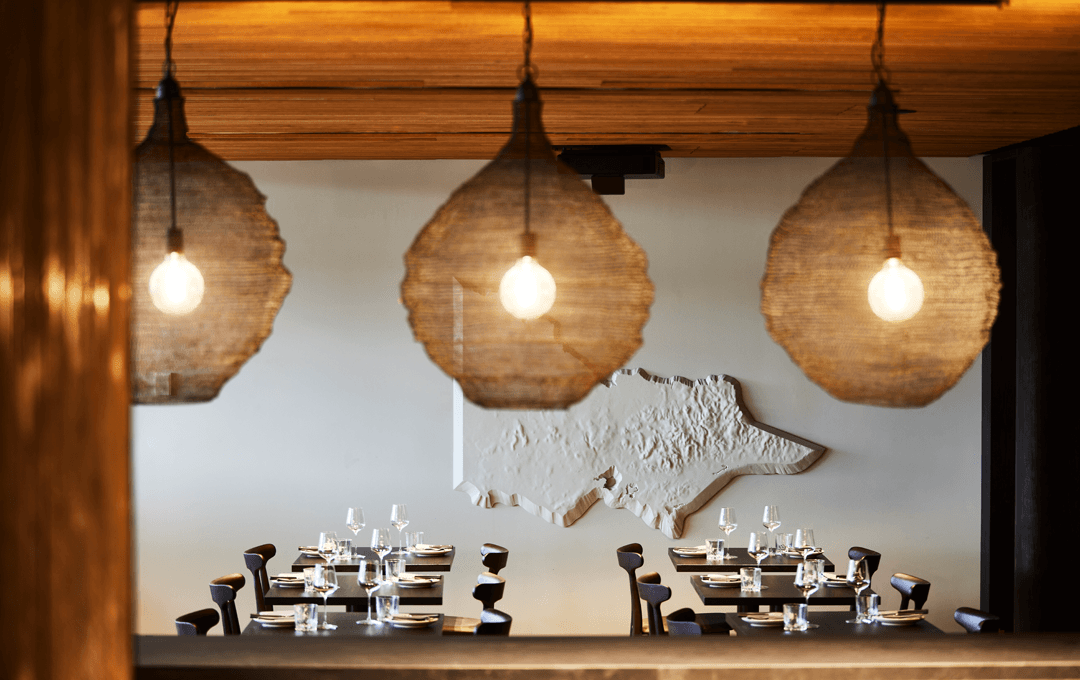 Korr Jee Chicken
ST KILDA
The roast chook has just scored a major glow-up thanks to Chef Will Tang, whose pedigree spans across the likes of Vue de monde, Maze by Gordon Ramsey and Melbourne's Bar Lourinha.
Tang quietly opened Korr Jee Chicken, a casual pastel-licked diner, in the back end of 2021. At Korr Jee, they do just a few things, but they do them damn well—each free-range roast chicken goes through a 26-hour preparation process before being served up to you alongside a considered chicken-based menu (burgers, parmas and a little fried chicken make an appearance too). Tang calls on local suppliers and producers wherever possible on the menu, and that includes the drinks list which features a grip of local winemakers and brewers.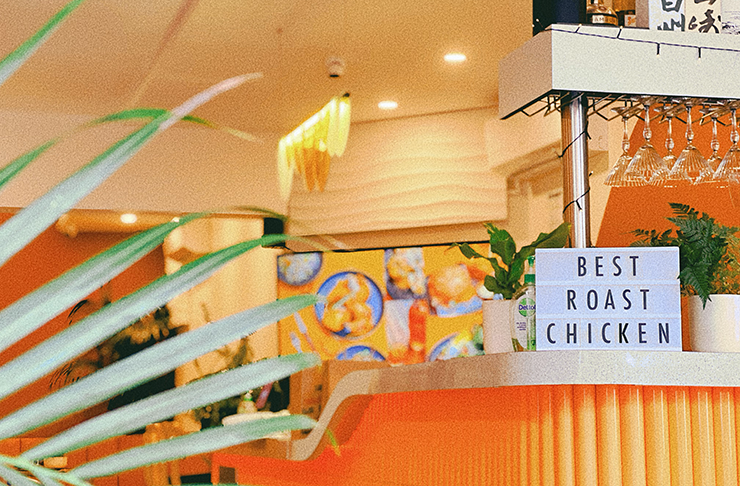 BrewDog At Pentridge Prison
COBURG
The Scotland-born, BrewDog and its craft beers have steadily built a cult following around the globe since opening back in 2007. Working with leading publican corporation, AVC, they've just announced that they'll be bringing their ales a little closer to home with a dedicated taproom and brewery set to open inside Pentridge Prison—with more locations set to follow. "Australia is one of the most exciting and dynamic craft beer countries in the world...since opening our taproom and brewery in Brisbane, we've been blown away by the support we've received from the local community," says BrewDog co-founder, Martin Dickie. Located in the storied Pentridge E-Division building, The all-new beer destination will be split between two levels and feature an expansive outdoor beer garden as well as an indoor dining room, lounge, and even an event space. Keep an eye out for all the frothy details over here.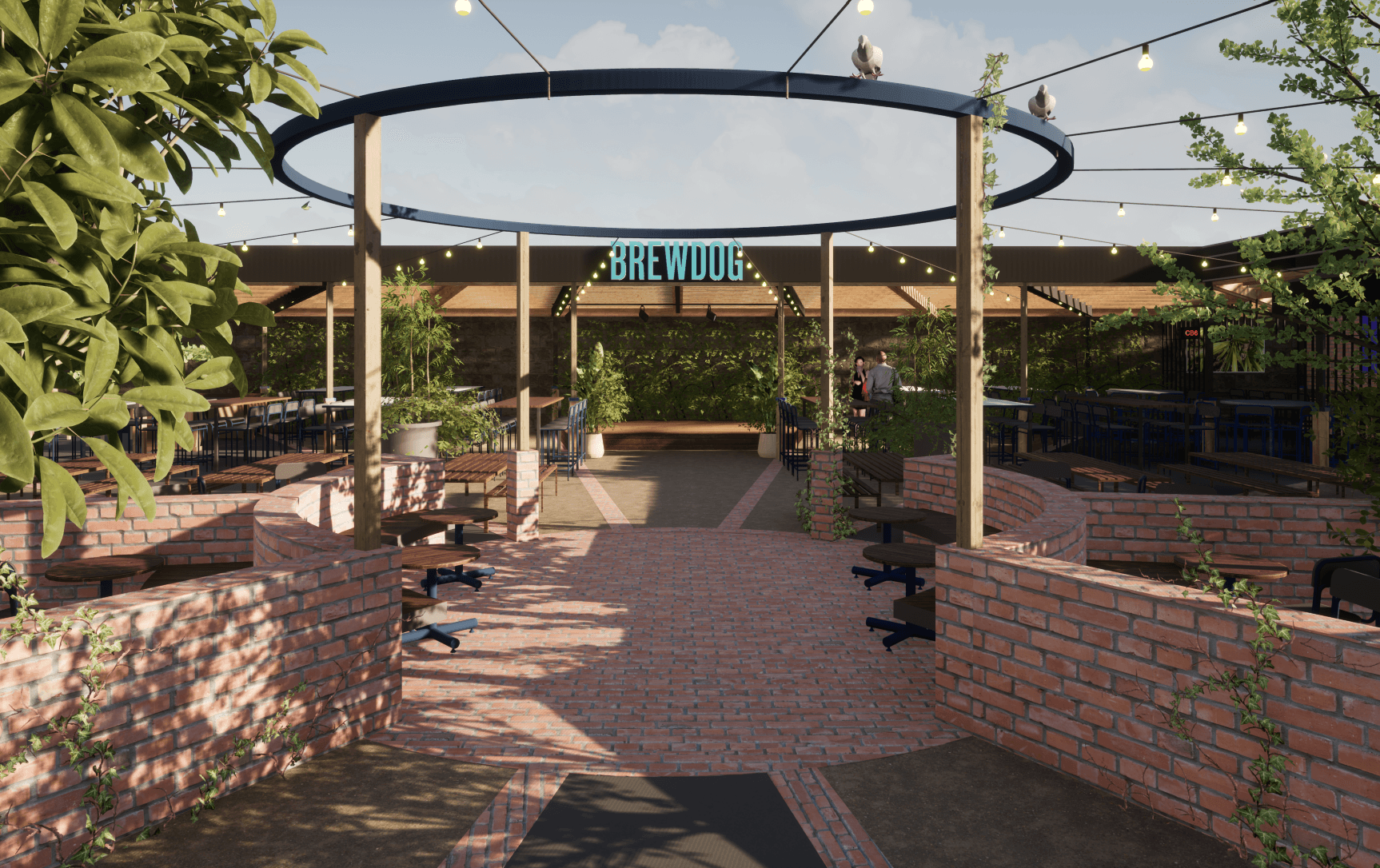 Acre
BURWOOD
Situated in the southeastern suburb of Burwood, Acre is the breezy 2500sqm rooftop restaurant and glasshouse cafe with sprawling views of the Dandenong Ranges. With a farm-to-table approach and a staunch sustainability centric mindset, the food here is sourced from the best local producers as well being complemented by the on-site kitchen gardens alongside its very own quail coup, chicken hutch, and beehives for honey. "Acre was designed with an environmentally friendly, socially conscious ethos and that can be felt all around...the connection to food and community is ever-present, making conscious consumption palatable in every sense," says General Manager, Stevie-Lee Montfroy. The menu puts the focus on the quality of its ingredients, you'll find Acre's strip backed menu laden with seasonally-rich dishes from a butter bean-based hummus served up with pickled radish, a pistachio Dukkah and a warmed flatbread, to larger plates like Victorian ale braised beef cheek served up with a tarragon green onion champ and heirloom carrots.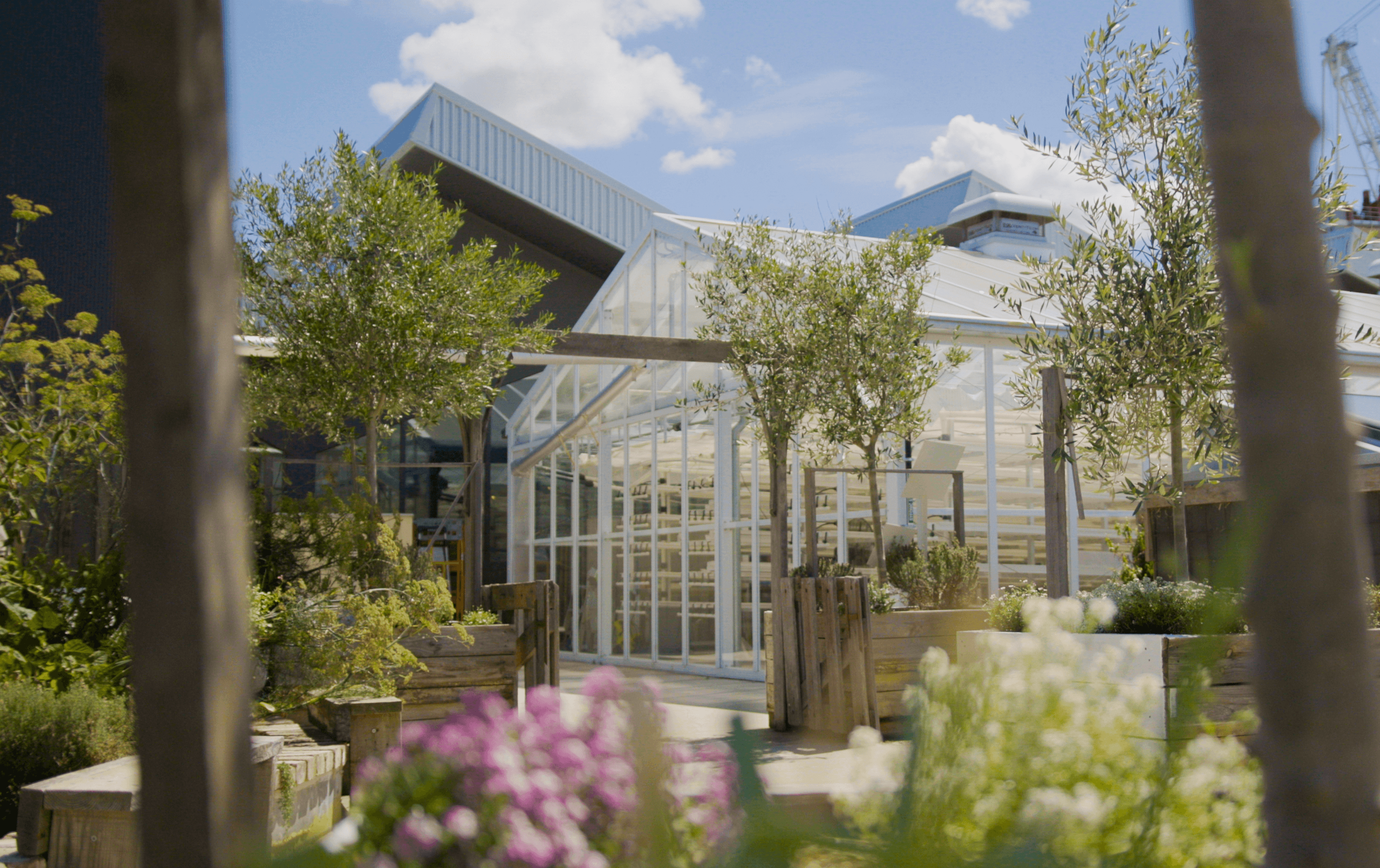 Freyja
CBD
Taking on the culinary movement of Scandinavian cuisine, popularised by overseas institutions like Noma and Faviken, Freyja will be the newest addition to the Collins Street dining precinct. The name Freyja comes from the Norse goddess, who was responsible for beauty and love, residing inside the 130yo heritage-listed Olderfleet building, there's a strong Scandinavian aesthetic with a collection of minimalist stylings including raw timbers and metallic flourishes with rich contrasting colours. Leading the charge in the kitchen are Jae Bang and Aaron Caccia who both hail from Michelin-starred diner, Re-Naa in Norway as well as Daniel Gordon, former head chef at Lee Ho Fook. Together the collective team are developing a menu incorporating plenty of the traditional cooking methods of the Nordic region including fermenting, smoking, and pickling, the menu details are still being held tight but so far we've seen inclusions like smoked oysters served with buttermilk, juniper and Geraldton waxflower, and Great Ocean duck with Mostarda, roasted Parsnip and finger lime. We'll have more to reveal once it opens officially tomorrow, Wednesday June 8.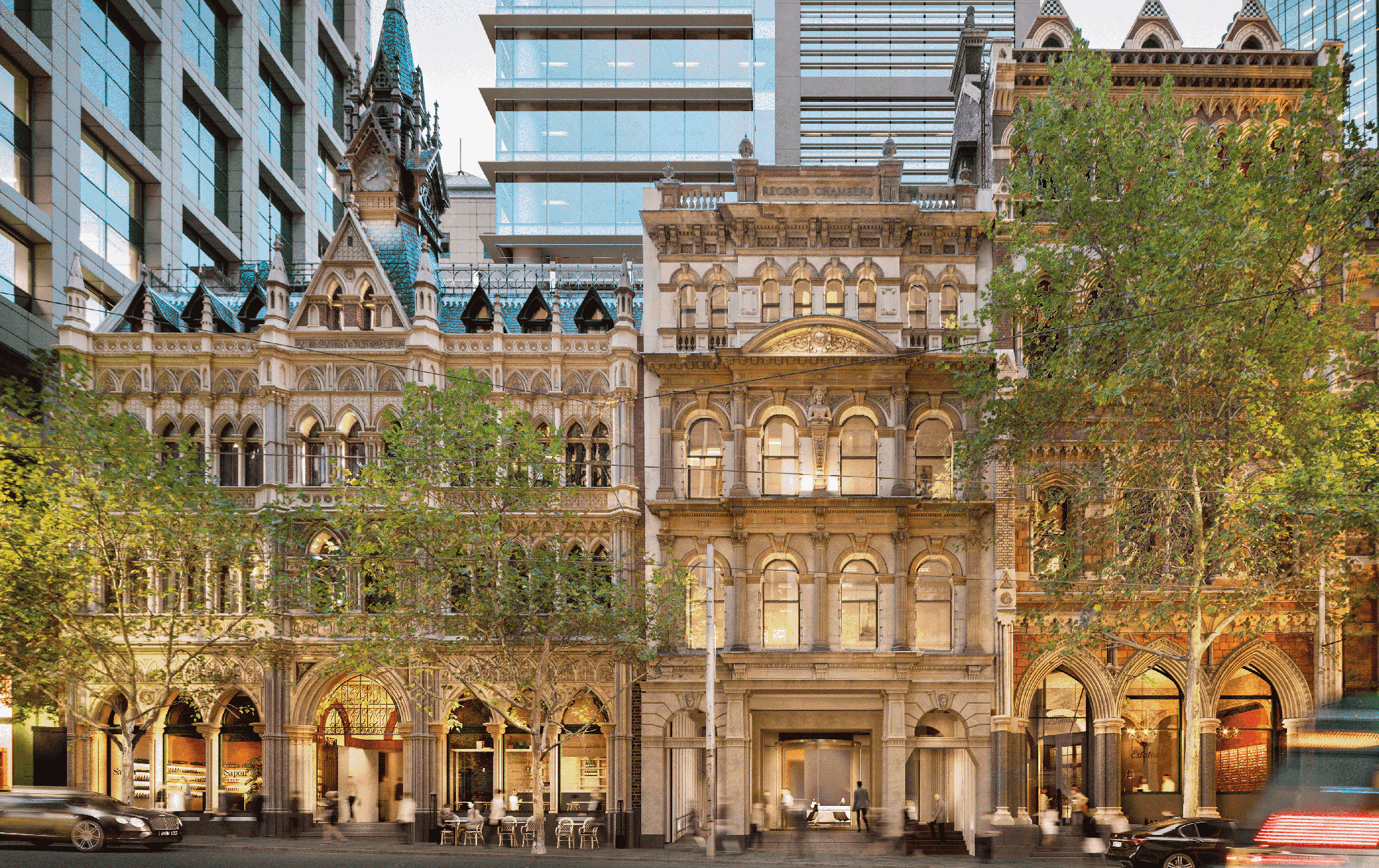 Urban Alley
Knox City
South Melbourne's award-winning brewery, Urban Alley, is opening up a second locale in the south-east suburb of Wantirna South. Set to transform Knox City Ozone, the multi-storey, 1000sqm brewery will see their entire range take to the taps—including the beloved All Nighter session ale and the classic Urban Lager—and as expected, some damn fine pub grub will be available over lunch and dinner. Those who prefer a little variety can make a pitstop to the dedicated gin distillery, backed by Tasmanian-born gin producers Dasher + Fisher. Nightowls will also relish in Urban Alley's 3am license—not bad, not bad at all.
Urban Alley Knox City opens Thursday 12 May. Keep up to date via their Instagram.
Mercato Centrale
CBD
If you've ever visited Florence, Rome, Turin or Milan, there's a fair chance you've stumbled into a Mercato Centrale. The mega Italian-style food halls are staples to their cities, each packed out with artisan producers purveying everything from breads, pastas, meats, cheese and everything in between. And soon, they're about to open their first outpost outside of Australia right here in Melbourne. It'll be housed inside the art-deco McPherson building up on the west end of Collins St, and will take up around 300osqm across two-storeys where both local and international makers will fill the stalls.
Word is they'll be swinging open the doors toward the back end of 2022. More to come.
The Continental Hotel Sorrento
Sorrento
It's one of the biggest openings for 2022 and we couldn't be more hyped to get inside the walls of the new-look Continental Hotel in Sorrento. Inside the mammoth coastal venue, you'll find Audrey's, Scott Pickett's a fine dining restaurant with a focus on yesteryear charm, think staple Euro-inspired dishes with some of the best produce local to the Peninsula, from a lobster and caviar tartlet to local-caught squid with shitake XO sauce and rosemary flowers all with a sweeping view of the sea. For a nightcap, the late-night cocktail bar Barlow is set to swoon hearts with an 1800s-inspired fit-out, think deep-red velvet booth couches with a real speakeasy feel. The drinks menu has been carefully crafted by the team behind Eau De Vie and features a curated list of cocktails, wines, craft beers and spirits, there's even a signature Absinthe-based Pina Colada. Foodwise there's a slew of late-night snack plates imbued with charm, from the charcoal-grilled beef skewers with ume furikake (Japanese spice seasoning) and a sesame miso to Pickett's go-to New York-style pizza slices and Conti fried chicken with creme fraiche and caviar.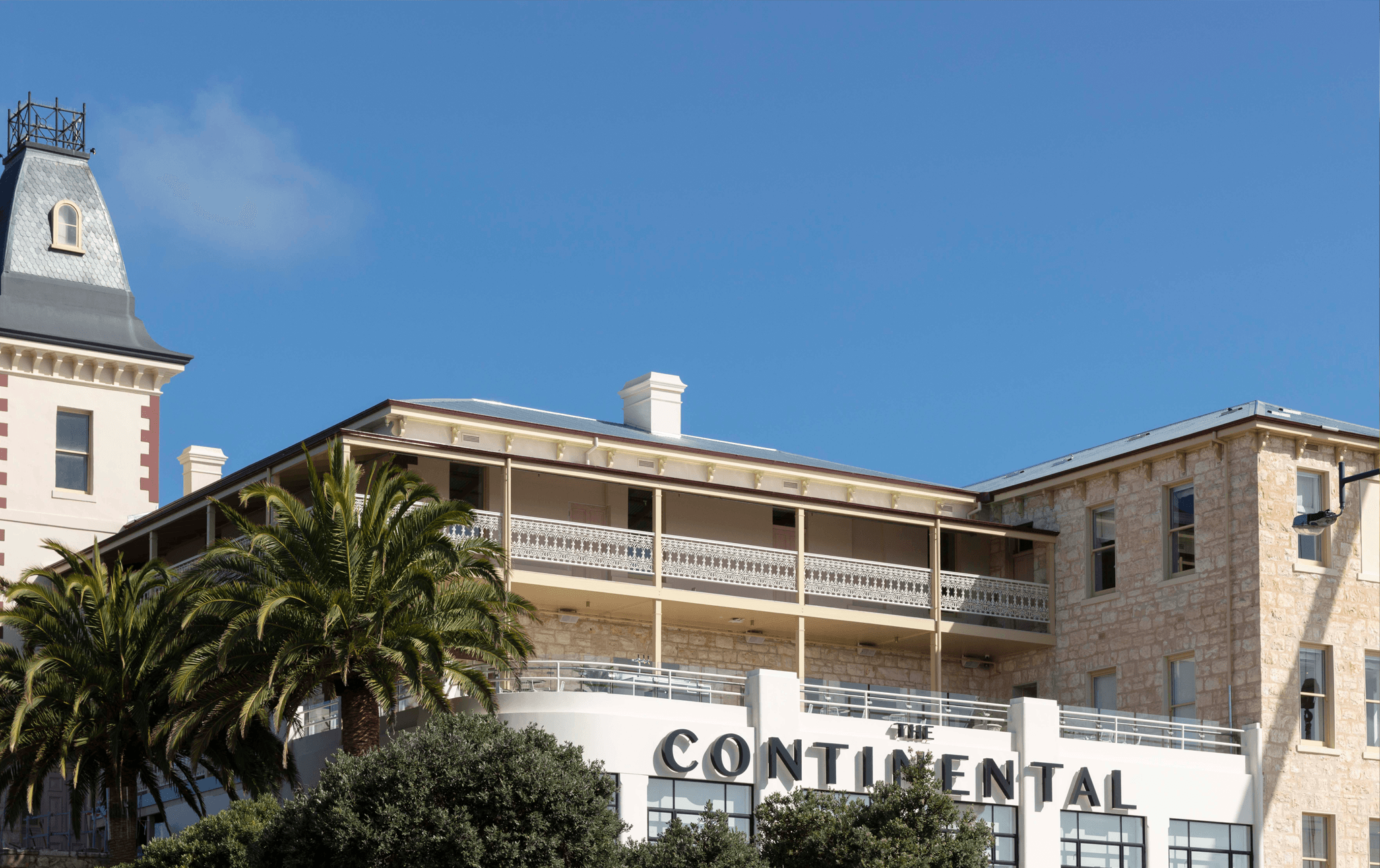 Botswana Butchery
CBD
The well-established restaurant collective, Botswana Butchery has opened up locations in New Zealand and Sydney but it's finally Melbourne's time to shine. Opening up on Flinders Lane, the new venue specialises in some of the finest game, meat and seafood produce available in Australia and New Zealand; expect a menu laden with prime cuts including Blackmore's wagyu, a 1.6kg Tomahawk steak from Ranger's Valley as well as grass-fed Cape Grim selections—the house speciality, a four-hour slow-cooked lamb shoulder will also be making an appearance. Led by culinary director, Angel Fernandez formerly of New York dining institution, Dante's, the entire operation has precision-like elegance, the wine list is in excess of 1000 wines including several Victorian vineyards, and the bar shelves are lined with plenty of top-shelf options.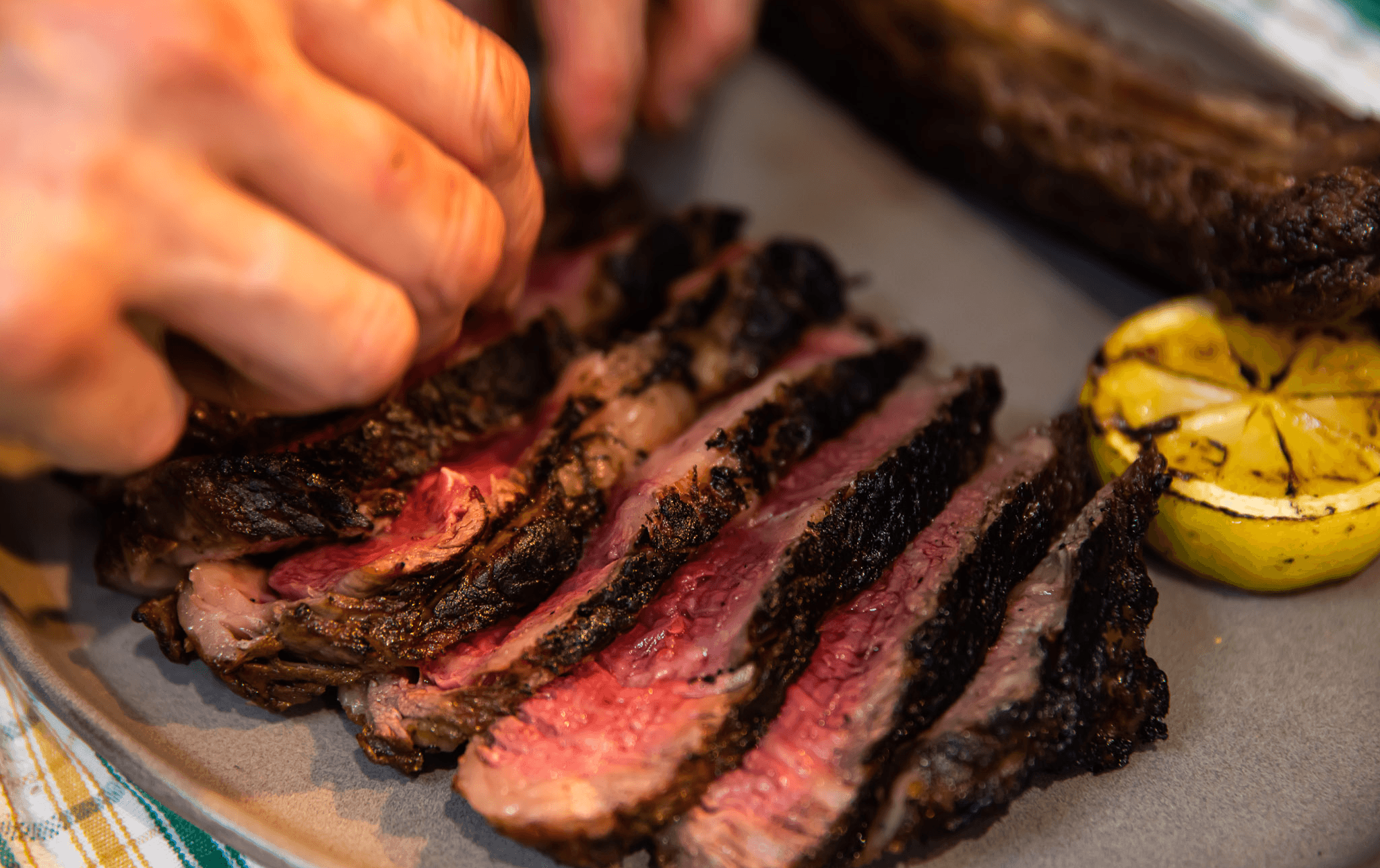 Hotel Railway
Brunswick
It's safe to say the iconic Railway Hotel in Brunswick has been through a few peaks and troughs in the last several years, but with a new owner and a new vision, the mainstay pub is back in action. Throughout the reimagined venue are several dining areas: an indoor bar complete with DJ booth, a dining room for your classic bistro seating service, a late-nght spirits bar and of course a sprawling beer garden perfect for a night spent with a pint and schnitzel in front of you. On the menus across the board are several nods to the region's migrant past, with many of the dishes leaning on Mediterranean, Middle Eastern and Southern European flavours and cuisines. Hotel Railway is open now, and bring your friends, because they have capacity for 965 people.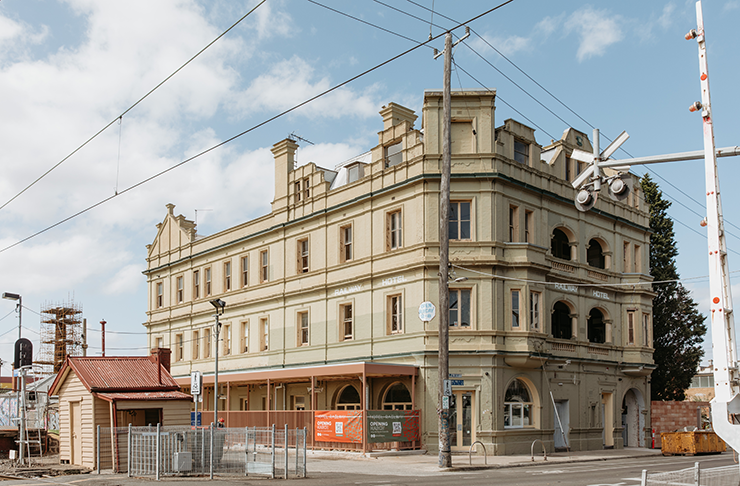 Yarra Botanica
MELBOURNE
By now, it's painstakingly clear that Melburnians love any sort of bar by the river, extra points if it floats atop the water. Well, the good folk at AVC are giving the people what they want with their latest venue, Yarra Botanicals. Set right on the Yarra River not too far from the city's other favourite floating pontoon, the two-storey glasshouse is set to champion local producers through its food and booze menu with everything on it being 100% Australian. And yes, if you're making the link between the name and gin, you'd be right in doing so; Yarra Botanica will be heroeing the stuff with an extensive list of Aussie gins and gin-based drinks.
Added bonus: the glasshouse structure means this one will be open throughout winter, too.
Yarra Botanica Is opening Wednesday 16 March. More here.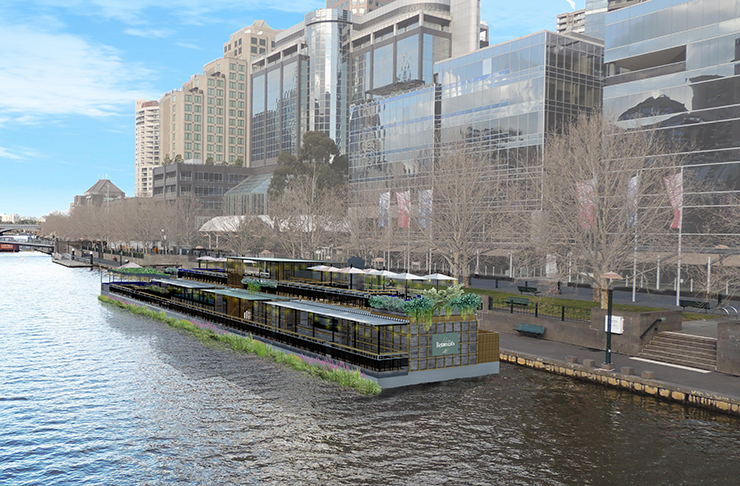 Luigi Paninoteca And Bar
WINDSOR
Coming into to stake its own slice of the sandwich game in Melbourne, the recently opened Luigi's Paninoteca & Bar in Windsor is bringing a different approach to the handheld genre. Helmed by owner Charlie Sirianos and head chef Luca Colombo of Thirty Eight Chairs and Cucinetta want to bring an authentic Italian street food approach to their establishment. Colombo who hails from the northern region of the boot-shaped nation described his passion for the new venture "I wanted to bring this real panini experience to Melbourne. Like the ones I would enjoy back in Italy." Designed to eat in the morning, afternoon and at night the menu here features several classic combinations; from an authentic pork sausage, pecorino and peperonata number to the wagyu porterhouse with house-made salsa verde, melted fontina cheese, rocket and braised onions, all encased in a perfectly chewy dense panini roll.
Trinity
St Kilda
A familiar 100yo Church Hall on the corner of St Kilda Road and Chapel Street is scoring one helluva reimagination. While Trinity Hall will be keeping onto its namesake (or at least the first half of it), the space is set for a transformation that'll welcome a 12-tap bar, a sprawling beer garden and a hefty reno featuring lush green booths, copper beer tanks, and a lengthy bar that spans the entirety of the main room. Safe to say punters are sorted on the booze front, and as for the bites? A rotating food truck park attached to the side of the venue. Trinity is expected to open at the beginning of April.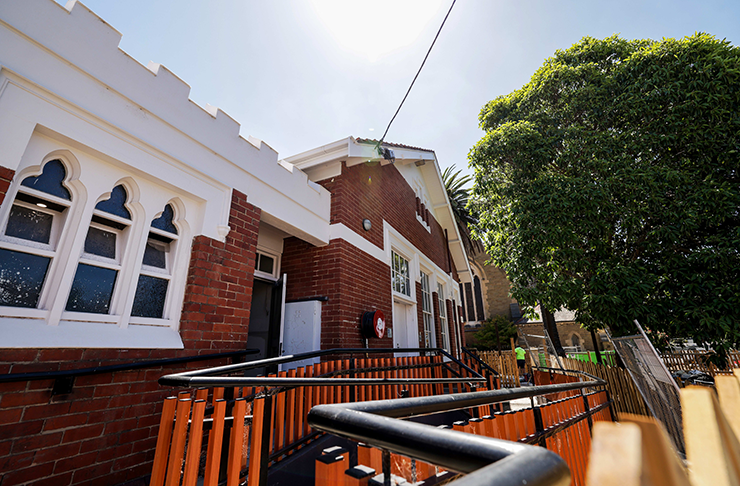 Kaiju Cantina
Huntingdale
Suburban brewpubs are becoming a real thing in Melbourne, and the latest to open in Melbourne's outskirts is Kaiju Cantina. Set within a 445sqm warehouse conversion, you'll find all your Kaiju favourites—including plenty of the already-iconic Kaiju Krush—along with plenty of limited edition and one-off brews. Like any discerning brewpub, Kaiju Cantina features a banging pizza menu to tuck into on the brewzy afternoons. Stop in for a pint Wednesday through Sunday—more details here.
Ned's Bake
Armadale, Middle Park
After the success of their first venue in South Yarra, Ned's Bake is on the rise with two new locales across the southside. Like their OG home, breadwinners can expect Euro-leaning breads and pastries, damn good coffee and even the odd negroni if so inclined. Brunch enthusiasts are also spoiled for choice with casual baguettes and larger plates for those who need an excuse to avoid that 9am, 10am and maybe even 11am meeting.
Middle Park is open now, while Armadale is expected to swing open doors very soon.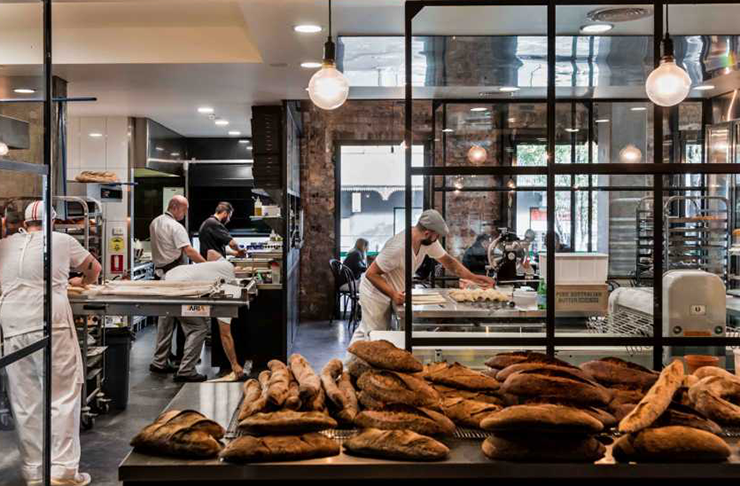 Bonnie
Rutherglen
Set within the grounds of the always-aesthetic All Saints Estate is the newly opened Bonnie from the Brown siblings. Eliza, Nick and Angela consider the casual diner a labor of love that offers the best of the Rutherglen region. They're keeping things considered with a stellar wood-fired pizza menu that's complemented by local cheeses, salumi, olives and other snackable go-to's alongside that vino you've no doubt doubled down on. You can't go wrong with the wine list, but you'd be remiss not to order up on a bottle of the All Saints shiraz—the region's known for it, after all.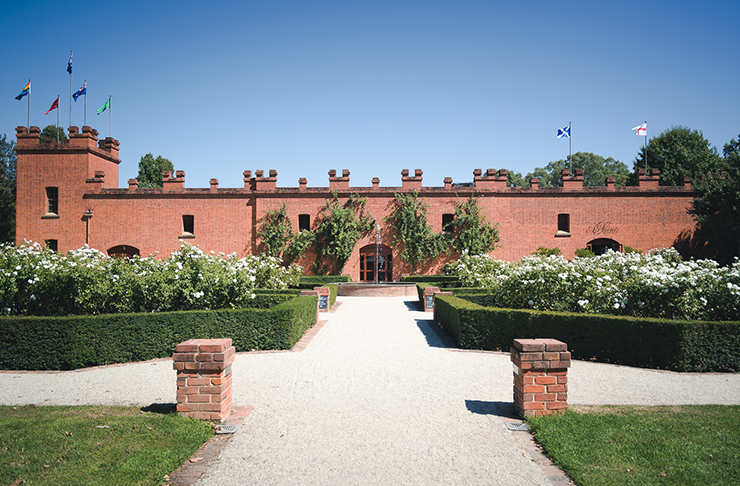 Teller
Brunswick East
Teller set up shop in the grand State Savings Bank building some months ago now, but northsiders will relish in the just-opened, summer-ready laneway beer garden. The two outdoor bars are equipped with 12 taps pouring local and indie brews, while the star of the considered menu has to be the truffle ricotta gnocchi, the cured salmon or their stellar takes on several pub classics.
Pearl Diver Cocktails & Oysters
Melbourne
If you've ever been to one of Speakeasy Group's bars, diners or restaurants, you'd know they don't do things by halves.
Their latest haunt, Pearl Diver Cocktails & Oysters does exactly what it says on the tin and so much more.First up is the oysters—sourced seasonally from across the country—which are served three ways: natural, dressed and cooked. You can't go wrong whichever route you take, though you'd be remiss not to order up on the natural dressed with Pearl Diver's signature martini. The cocktail list is equally considered and designed to pair with what you're slurping down; the light and bright Coconut + Yuzu goes down exceptionally well, but again, there are no wrong choices here.
Pearl Diver is open now, and yep, they have a 'not oysters' menu for that one friend whose palate hasn't ascended just yet.
Pasta Poetry
Fairfield
Fresh pasta artisans, Pasta Poetry, won the hearts of Melbourne from the moment they opened their pasta store. There'd been talks that some sort of restaurant was in the works, and finally, the news is here that Pasta Poetry's alfresco diner is open for business. Nestled in between Pasta Poetry's OG outlet and St. Paul's Church, pasta obsessers can expect everything from classic ragu rigatoni bolognese, chickpea gnocchi and antipasto for days. There's also a custom-built bocce court—hello summer.
Connie's Italian Diner & Terrazza
Melbourne
A slice or two from that pizza joint tucked away in Heartbreaker is basically a rite of passage for any Melburnian. Like the venue it's housed within, Connie's essentially reached institution status, so it's only fitting that they'll be moving to its own 70-seat diner and 30-seat rooftop complete with pool table, jukebox and plenty of booths.
Expect Connie's menu mainstays like those deep-dish numbers and of course the larger-than-life 18" classics, as well as pasta of the day, eggplant parmigiana and baked clams to name a few. The new Connie's will open above Heartbreaker this April.
Bar Bambi
Melbourne
A lot of love has gone into ACDC Lane's newest resident, Bar Bambi; it's inspired by the hospo heritage that runs in the family of owners Nick and Daniel Russian which harks back all the way to Trieste, Italy, after all. The venue is a real stunner, but it's the menu that's already stealing Melbourne's hearts—that may be attributed to the (very) extensive negroni list, or that sessionable vodka pasta that everyone is ordering.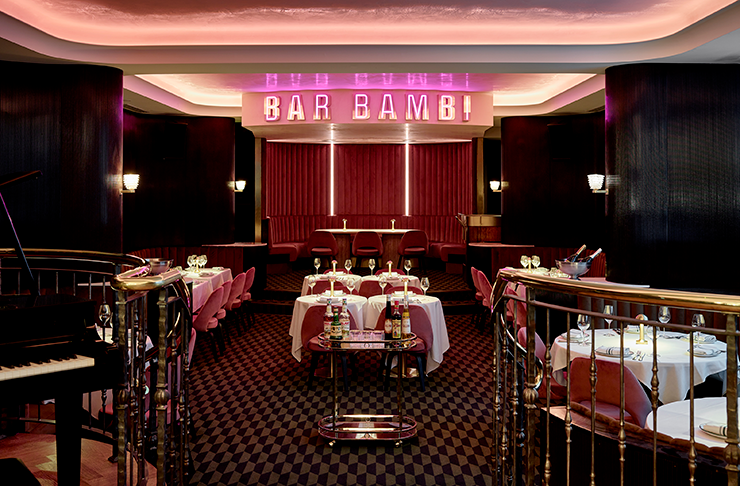 Fable
CBD
Melbourne's highest rooftop is opening its doors (staircase and elevator) on Friday 19 November. It—and it's sweeping vistas—have been likened to the rooftop watering holes of Tokyo and New York, but there's more to this spot than the view. Behind the venue is Gehan Rajapakse (Sofitel, Hyde Bar, Rah Bar, Club 23, Crown Casino) who's recruited an A-grade hospo team to bring this spot to life. Most notably is executive chef Alex Xinis, whose pedigree includes a two Michelin Starred restaurant in Greece and more recently, Melbourne's Press Club. Head up for a geeze of the view and make sure you order the Jacks Creek marbled porterhouse—it's another level.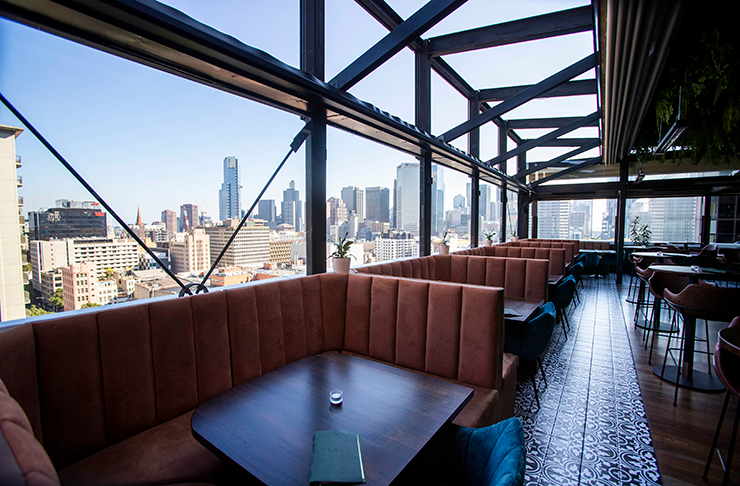 Nomad
CBD
Sydney's famed Mediterranean diner in Surry Hills is making the trip south and setting up a second locale in the swank-filled Flinders Lane. Hospitality royalty in New South Wales' culinary community, Nomad made its bones impressing the Sydney diners with their quirky reinterpretations to classic Euro-style cuisine including their insanely popular duck mortadella. The second NOMAD iteration will be situated on the ground floor of the Adelphi Hotel and will feature the signature wood-fired oven and house flatbread that helped the diner rise to fame. Owners, Rebecca and Al Yazbek, have a strong local focus in mind for NOMAD Melbourne; utilising local produce, creating relationships with local suppliers and farmers to ensure the highest quality, but also to help create a new identity to the Sydney counterpart. The 100-seat restaurant is set to open on Monday 15 November, book in over here.
The Distiller
Northcote
Opening in what is now the northside mecca known as Welcome To Thornbury is the new home of NED Whisky and Grainshaker Vodka. The fully functioning bar is complemented by the working distillery where boozehounds with a penchant for quality spirits can simply sit back and enjoy the good stuff, or get stuck into a masterclass to really understand the nuts and bolts of what their drinking. The Distiller opens Friday 26 November.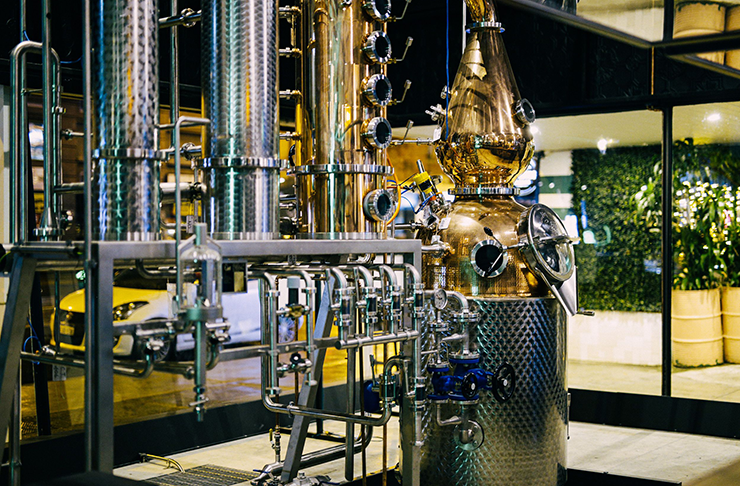 Smith Street Bistrot
COLLINGWOOD
Scott Pickett, Melbourne chef and restaurateur has just announced he'll be opening a new French bistro in Collingwood, Smith Street Bistrot. This time paired with head chef Daniel Southern of Bar Margaux and restaurant manager Tash Sorensen from Embla the collective all-star team will open this Parisian-style eatery with a North-side edge. Expect a menu of clever reinterpretations of French classics as well as cocktails and a curated selection of fine wine. Smith Street Bistrot is expected to open soon.
Thy Thy Counter & Canteen
Richmond
Thy Thy's origins date back to 1980 along Richmond's Victoria Street, and after a hiatus on the strip for quite some time, original owners Le and Ho are bringing their signature style of Vietnamese cuisine back, but not without several modern sensibilities. The classic rice paper rolls and special beef pho are just two stars of the show, but it's their Vietnamese iced coffee that may be the best in town. Thy Thy is open now—head here for more.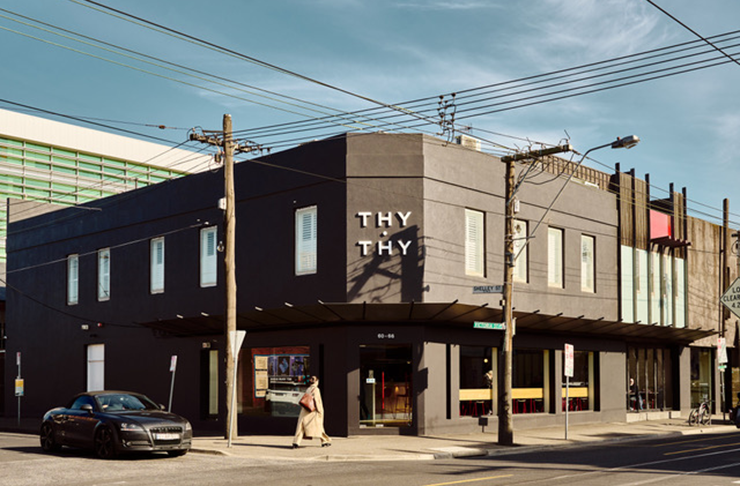 Yakimono
CBD
Chris Lucas, AKA the mind behind Chin Chin, Kisumé, Hawker Hall and other Melbourne favourites, has opened his latest restaurant—Yakimono. The inspiration comes from the team's love for Japanese cuisine and charcoal cooking. Hence the name "Yakimono" and Yaki is the Japanese term for grill. Set to open in a few months, the menu takes a modern take on Japanese dining. The two-storey, high-energy eating house references Lucas' favourite Japanese hangouts from his time over in the island nation.
Mission District
Ripponlea
Right next door to Attica, Mission District is giving you yet another very solid reason to visit the southside culinary hotspot. From humble beginnings hustling burritos from the back door, Mission District has finally opened doors to their stunner of a venue—set in a grand 100-year-old Ripponlea building no less. It's best described as Cali-style Mexican, and you best get in quickly for that 12-hour brisket barbacoa burrito.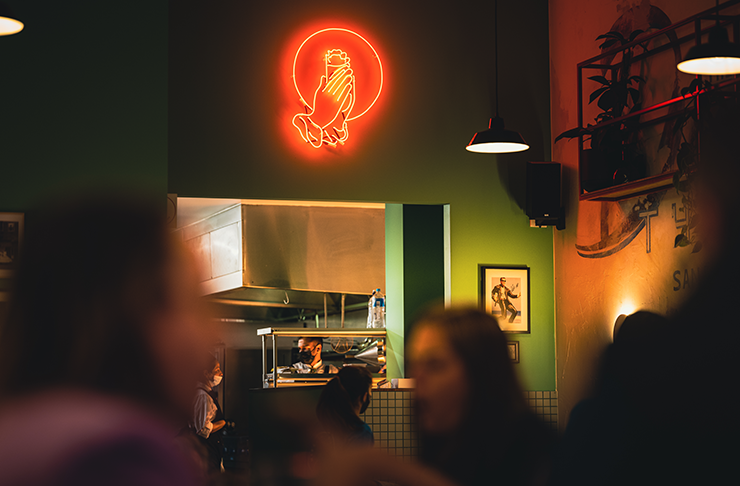 Manze
NORTH MELBOURNE
You may already be familiar with Manze and chef Nagesh Seethiah, his pop-up dinners have been spotted all over town including Hope Street Radio. Nagesh noticed a lack of Mauritian cooking in Melbourne, so, along with co-owners, Osman Faruqi and Jason Phu, decided to create a permanent home for Manze in North Melbourne. The menu will feature Mauritian-style cooking based on Nagesh's heritage utilising fresh produce that is locally sourced. The venue will also feature a wine bar with a selection of local and French wines.
Image credit: Bar Bambi