If you're anything like us, you forgot Open House Melbourne was even on this weekend, and now you're mad-scrambling for tickets (this thing creeps up on us every year...) Well the good news is, there's still a bunch of cool stuff available, and this year's program is pretty huge: a whopping 224 sites, 87 of them brand new.
The event is on this weekend, running both Saturday 28 + Sunday 29 July. You could send a happy couple of hours browsing the full online program, but here are the highlights.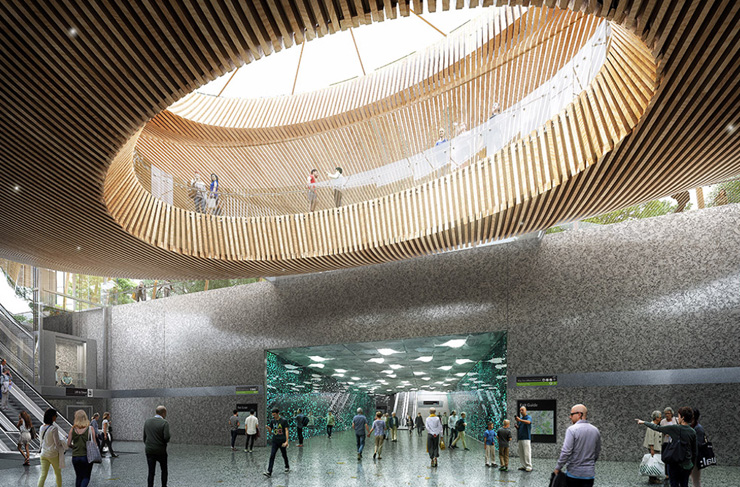 Melbourne Metro Walking Tour
Hard hats on, we're going underground. This year you can actually join the Metro team and check out the progress on the new CBD underground stations. You'll hit up City Square, Franklin St and A'Beckett St and learn about all the archaeological work going on (turns out, when you dig up a city, there's a lot of old stuff down there).
Open: Sat & Sun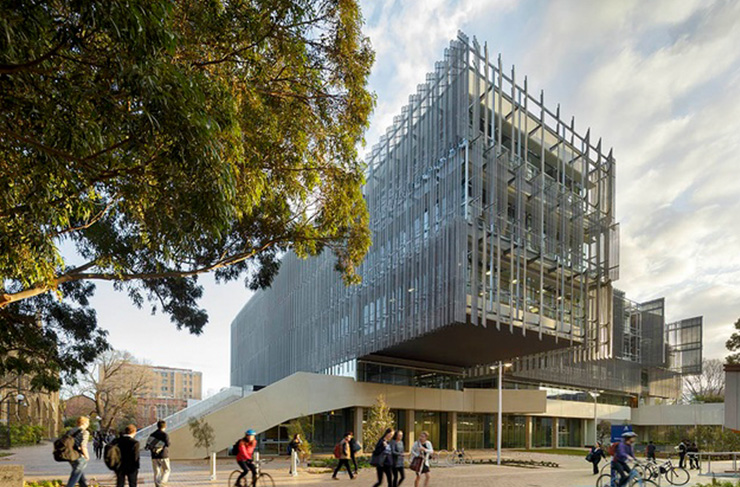 Photography: Architecture AU
Melbourne School of Design
This one's for the architecture nerds. The Melbourne School of Design is a new state-of-the-art academic facility at Melbourne Uni, designed in collaboration by John Wardle Architects and NADAAA (Boston). This weekend it's open for self-guided tours, and the photos look pretty speccy. You can also check out the new exhibition at the Dulux Gallery: Australian Ugliness by Eugenia Lim.
Open: Sat & Sun, 10am – 4pm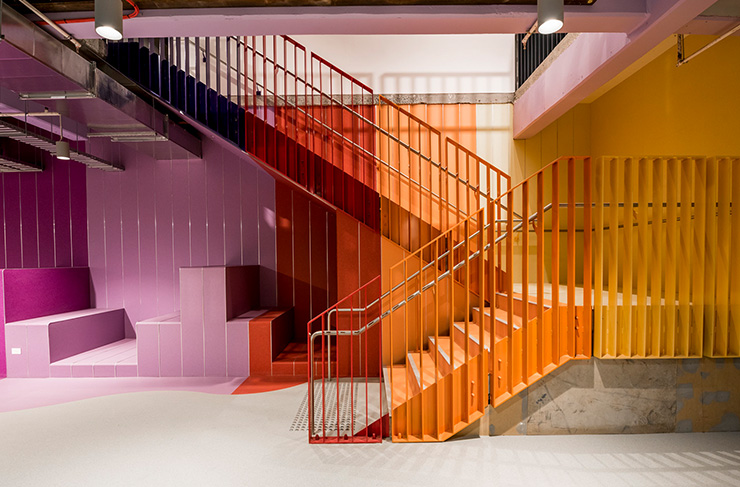 RMIT New Academic Street
You might have noticed the massive construction job going on at RMIT the last year or so. That's New Academic Street, the brand new heart of the RMIT campus. And it's pretty spiffy: light-filled laneways, outdoor terraces, rooftop urban spaces and walkways between the various floor. This thing took out five gongs at the 2018 Victorian Architecture Awards.
Open: Sat, 10am – 4pm
Government House
Want to see how The Governor of Victoria lives? You can check out Linda Dessau's pad this weekend: 3,300 square metres of historic homestead, built back in 1876. We're personally holding out for the State Dining Room: it's the length of a cricket pitch and apparently holds 54 hungry guests. Government House is a self-guided tour, and the will be queues. Arrive early.
Open: Sat, 10am – 4pm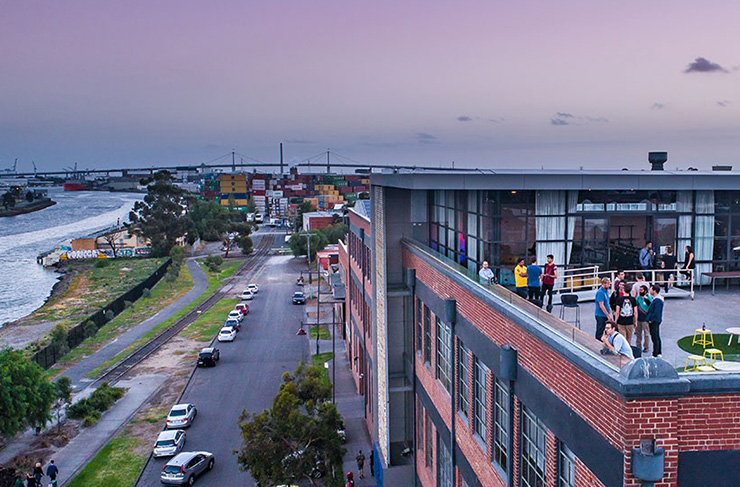 The Dream Factory
Anywhere with a name like that has to be cool. The Dream Factory in Footscray has been a lot of things over its history, including rubber factory, cotton mill and rave headquarters. These days it's home to Lonely Planet (among other tenants). A pretty sick example of modern industrial design, and did we mention there's a rooftop event space? A good one for the Westside crowd.
Open: Sat & Sun, 11am – 2pm
Eureka Tower Lvl 85
Want to see what's at the top of Eureka Tower? (Well, almost the top). Level 85 is the last undeveloped storey in the whole building—a gutted industrial shell with 360-degree views of Melbourne and floor-to-ceiling windows. If you have a cool bajillion dollars in your back pocket, make them an offer. For everyone else, you can check out how the other half live.
Open: Sat, 10am – 11:30am
The Esplanade Vaults
Did you know there were a bunch of secret, bricked-up vaults under the St Kilda Esplanade? Us neither. Well turns out there are, and you can get a behind-the-scenes tour this weekend. The history behind them is pretty interesting too: a new cable tramway was installed in the 1890s (replacing the old horse and carts), and these little shops were built underneath, facing the Sea Baths. Over time they closed down and were bricked-in. Now they're a shadowy series of underground cellars. Weird.
Open: Sat & Sun, 10am – 4pm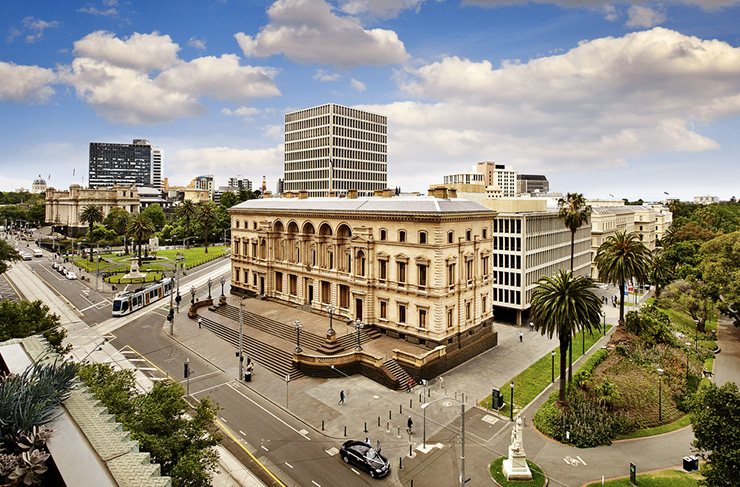 Old Treasury Building
These are always our favourite bits of Open House Melbourne—the landmark structures you only ever see from the outside. Old Treasury on Spring St is one of them. This year you can get into the ground floor and the basement, which includes a bunch of Gold Rush era objects that help chart the course of the original Melbourne colony. No selfie sticks in here (that's legit one of the rules).
Open: Sun, 10am – 4pm
Architecture not really your bag? That's cool. This place lets you shoot virtual zombies in a warehouse.
Image credit: Andrew Latreille