It always feels like Chapel Street Windsor has it all… until a new restaurant pops up and makes us realise something was missing all along.
And in this case, we undoubtedly needed Farro this whole time.
You may already know the restaurant from its north-side presence with venues in both Fitzroy and Thornbury. Windsor is now the latest hotspot to land a Farro eatery.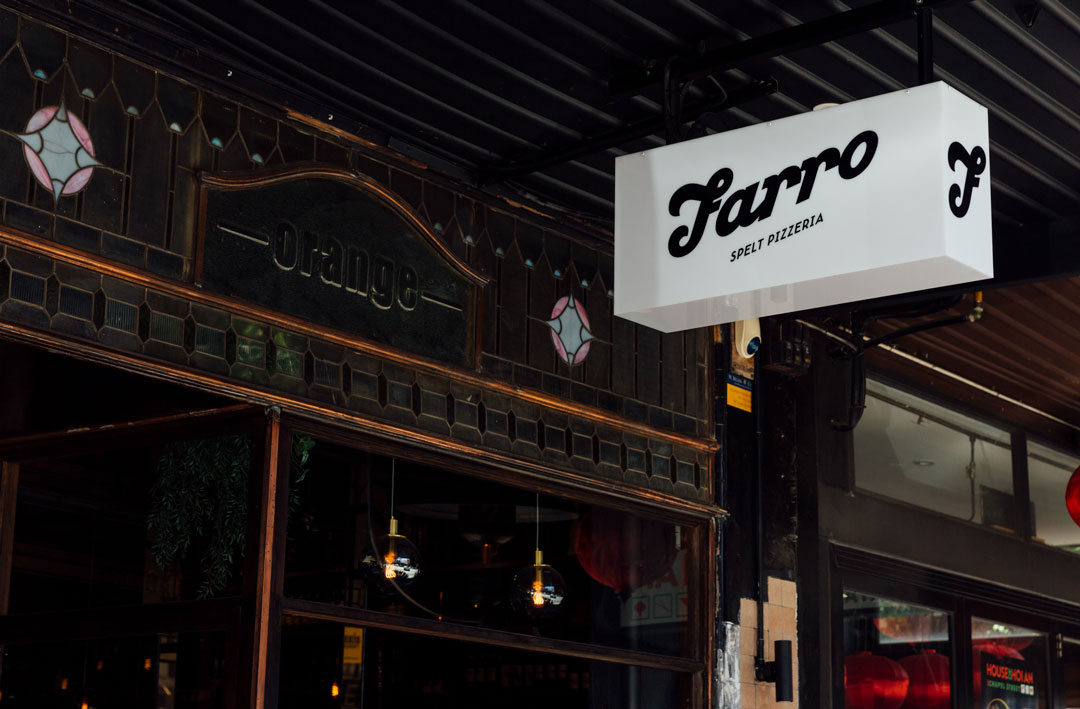 They're renowned for cooking up quality Italian eats that are both healthy and wholesome, using as many organic ingredients as possible.
The restaurant's namesake actually reflects a crucial ingredient for their cooking. Farro means spelt in Italian, with spelt being a flour made from an ancient grain. And at Farro, they use a 100% organic Spelt flour for all of their in-house made pizza, pasta and bread dough.
There's a stack of reasons they choose to use spelt flour. It's high in protein and fibre and has slow-release energy. It's basically a god-tier grain.
Other than spelt, when you visit Farro Windsor you can expect laidback vibes with rustic Italian charm, the kind of place where you might be coming for a pizza, but you'll be staying for a cocktail and all of the antipasti.
Before going in for mains, definitely check out their antipasto options. Their garlic focaccia is a must-try, with extra virgin olive oil, garlic and herbs. You should also consider ordering a serve of their perfectly golden polenta chips with parmesan, rosemary and truffle mayo.
When it comes to pizza, their dough is light and airy, with a puffy crust that even those regularly opposed to crust shouldn't be able to resist. Their dough is also slow-aged for 72 hours, making it super light and very easily digestible.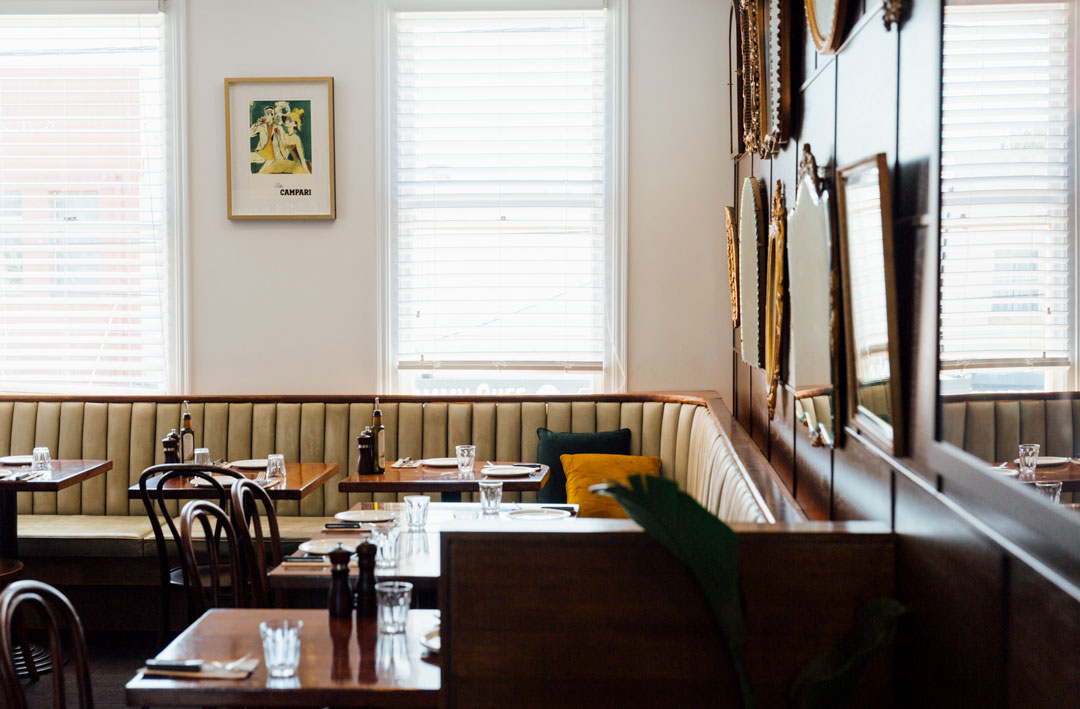 Overall there's a total of sixteen pizzas on the menu, including pizze rosse, tomato-based or pizze bianche, without a tomato base. Their most popular pizza is the prosciutto pizza topped with San Marzano tomatoes, mozzarella, San Daniele prosciutto, rocket, parmesan and extra virgin olive oil.
But if you're in the mood to try something a little different, we definitely recommend the patate e tartufo which has a black truffle base, mozzarella, taleggio, potato and rosemary.
For pasta, there are six ridiculously good options to choose from… the kind which leaves you wanting to try one of each. There's tagliatelle with lamb ragu, rigatoni with pork and beef meatballs and gnocchi pana, ricotta gnocchi cooked in cream with rocket and pine nut pesto—just to name a couple.
They also have a tasting menu priced at $45 per head for groups of eight or more, where you can choose from their antipasti dishes as well as pizzas, pasta and salads, meaning that you can sample the very best of the menu.
When it comes to drinks, they've got you sorted with their well-stocked range of Italian wines, international and local beers, as well as cocktails, aperitifs and more.
And last but not least comes dessert. They're of course serving up the classics, think Nutella calzone, affogato and tiramisu. And to stay true to their ethos which endorses all things wholesome, they've also got an organic, vegan and gluten-free raw slice by Manuko on the menu too.
The details
What: Pizza Farro Windsor
Where: 126 Chapel Street, Windsor
For more of the latest openings around Melbourne, head to our New Openings section.
Image credit: Annika Kafcaloudis