Good food, good wine and a relaxed environment are the driving forces behind Ramblr, South Yarra's newest Chapel Street hotspot located just a few blocks down from Commercial Road. Heralding straight from the trio who brought us Leonard's House of Love in 2015, Ramblr could be described as Leonard's sophisticated older sibling—just with a refined palate. You won't see fried chicken, dogs or loaded fries here folks, but Ramblr is by no means on the pretentious side.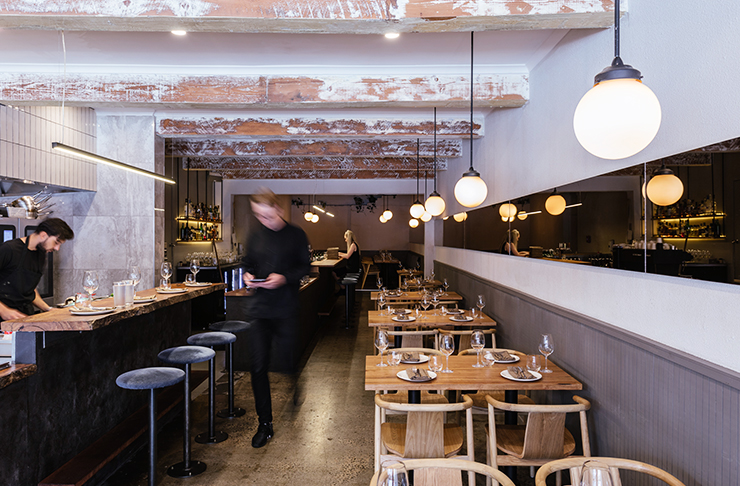 "We've made a conscious effort to keep the vibe casual, from the decor right down to the music we play. It's very important to us that our customers feel relaxed and at home while they dine with us," says owner and head chef Nick Stanton. "We wanted to build a neighbourhood eatery known by people in the area as a place they could stop in and have a glass of wine or a bite to eat on any occasion."
And that's exactly what Ramblr provides: a 60-seater dining area complete with an open kitchen perfect for diners who love to watch their meal being prepped from start to finish." For us it just made sense. That connection between the diners and chefs is something that isn't common enough in the industry. It's little things like that remind us why we love restaurants," says Stanton.
So let's talk food. With a focus on Euro-style cooking drawing upon Stanton's training in European cooking techniques, Ramblr's dishes are anything but ordinary. From standouts like the calamari noodles served with smoked bone marrow and kimchi that the guys ferment themselves to the freshly made casarecce pasta extruded each morning and served with chilli mussels, there's a sophisticated amalgamation of new flavours and textures all up for the taking.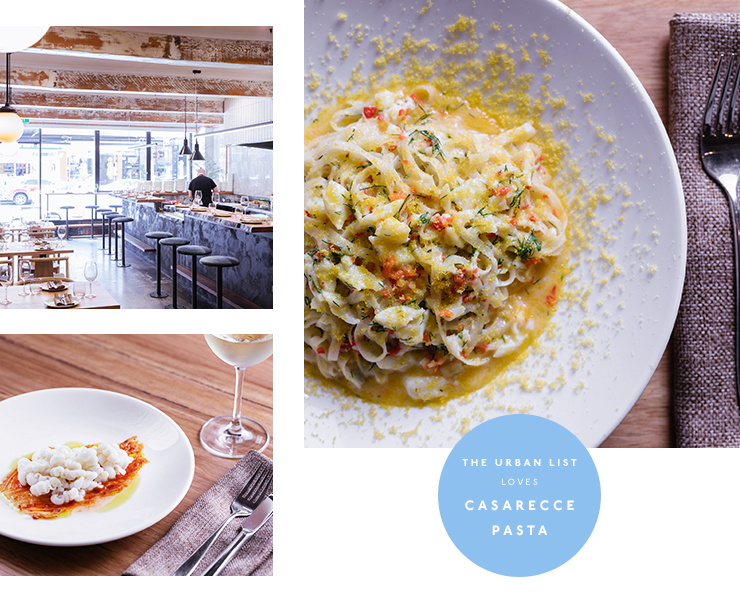 Visit for a deli-style pork neck sandwich for lunch or stay and graze a while on a selection of smaller dishes made up of everything from whipped cod roe puffs with trout caviar to mouth-watering pig's head fritters (trust us these are awesome!). You'll also find delicious mains such as the 28-day dry aged porterhouse and the succulent roast chicken with garlic cream, plus our personal fave: the triple cream Delice De Bourgogne Blancmange served with strawberry jus frais and pink peppercorns—is there really a better way to end a meal? Wash it all down with a local Aussie drop from an a-grade list boasting a tempting selection of organic and biodynamic produce for those in the know.
"We've made a conscious effort to cater to everyone, from the adventurous to those with more traditional expectations," says Stanton. His ultimate pairing: the Vine mind Riesling with the salt cured trout served with finger lime and pickled daikon. Sounds pretty good to us!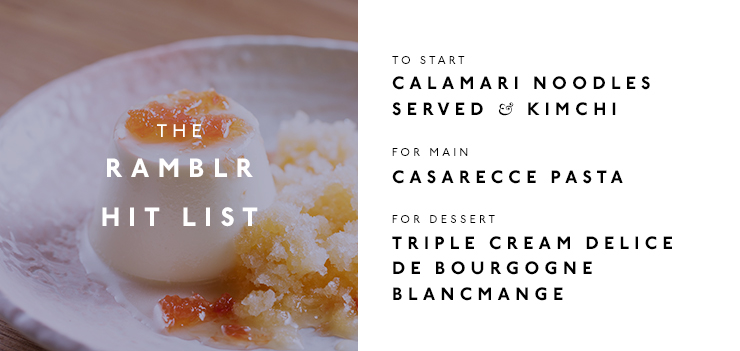 Head on over to Ramblr for dinner from Tuesday to Sunday and for lunch Friday to Sunday. Whether you're after a drink with friends, family or colleagues or a romantic dinner date, these guys have you covered. Oh, and they take bookings too. Win!

Image credit: Griffin Simm