Sydney Road has just had the pleasure of welcoming Rascal, Brunswick's newest wine bar whose arrival is set to give the eclectic stretch of street a serious facelift.
Rascal has come as a breath of fresh air, homed in a warm space that invites a range of people to enjoy. Whether it's an intimate date or after-work beers, Rascal will certainly fit the brief for your food and beverages needs.
Upon arrival, you'll experience exposed brick and tan leather booths, as well as an impressive display of red wine that would excite any avid sommelier. The space has been brought to life by co-owners John Ryan, Simon Henderson and Harrison Peace, along with a striking hand-painted mural by Melbourne-based artist Minna Leunig.
At Rascal, you can find more than 120 varieties of wine to indulge in, from Europe to South Australia and beyond. Whether its a Riesling from Germany or a Pinot Noir from France, they have you sorted.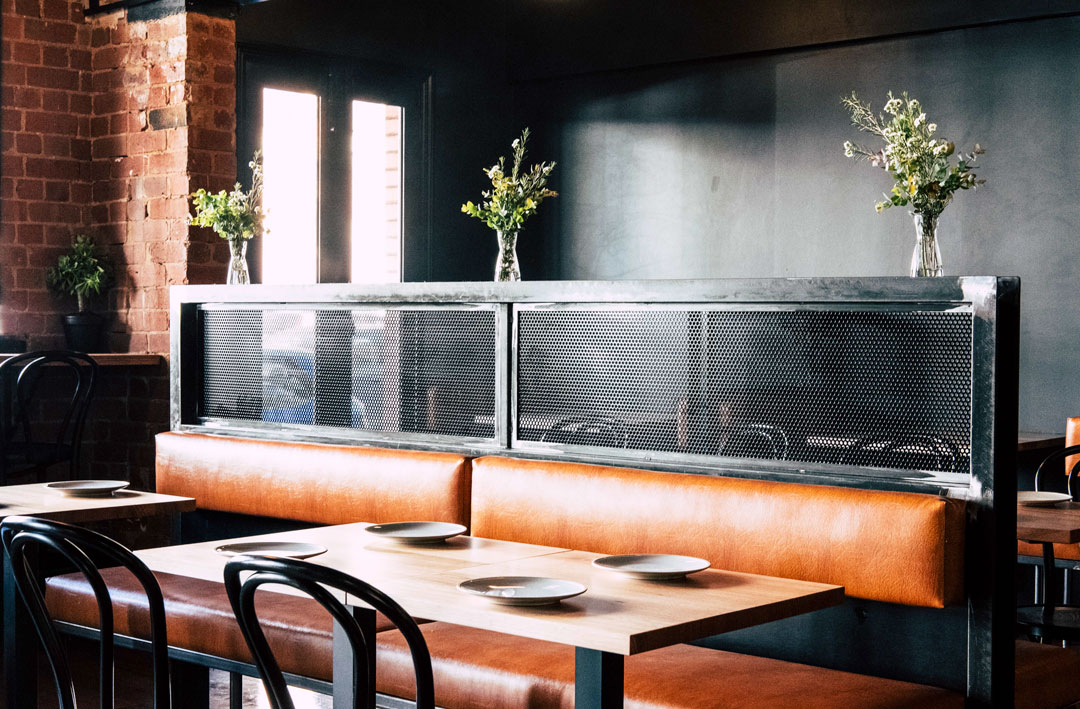 If the global list of varied wines overwhelms you, then indulge in one of their 60 beers from Lager to IPA and Sour. Otherwise take a pick from a few unique gins, an extensive offering of Japanese Whisky or some classic but twisted cocktails from the cocktail list created by co-owner James Gullan.
The food menu manages to be complex yet loveable, thanks to head chef Elliott Pinn. Marrying elements like chicken and caviar as well as asparagus with nduja, to create explosive combinations that really raise the bar.
There are some larger plates that you'll want to indulge in as well, try the lamb neck with smoked potato, gai lan and black garlic for a dish that's sure to satisfy. While the non-carnivores can appreciate the cuisine too, with offerings like cauliflower marinated in tamarind and curry oil, and roasted carrots with mead and bee pollen, which are both sure to hit the spot as well.
For a wine bar, the dessert selection will also excite. A limited but quality list, we couldn't go past the freshly flavoured rhubarb and strawberry gum, complete with beet juice and blackberry. For those who can't decide, the "Rascal menu" will also shower you with a seasonal mix of exciting flavour pairings.
"We want it to become a lovable new neighbourhood destination that is raising the bar day in and day out," says Elliott. The mantra of Rascal is care-fee and welcoming; a wine bar for locals and travellers alike, that is definitely worth hitting up for more than just wine.
The Details
What: Rascal
Where: 341 Sydney Road, Brunswick, 3056
Keep up to date with the latest openings across Melbourne on our New Eats section.
Image credit: supplied