It may have taken me 20 years of working in the beauty biz, but I've recently uncovered the secret behind the most vibrant, radiant and luminous complexion. Smug? Nup, because no sooner am I privy, than you are also set to be, Urban Listers!

The stunning Rationale Skin Clinic in Toorak.

Here's the background: Rationale, Melbourne born-and-beloved and internationally lauded, is one of best-kept secrets in skincare. At the helm is founder/dapper dresser/complexion pied piper/Cosmetic Chemist, Richard Parker. Up until now, it has been only industry insiders (and those smart enough to step away from the cosmetics counter and into the Dermatologist's office) that actually snagged this stuff.

"We don't fit with other brands," Richard explains of his decision to open the Rationale Skin Clinic, rather than piggy back other brands on some congested cosmetic counter. "We think it's smartest to bring consumers to our educational space, and – like with diet and exercise choices – once you find something like this that actually works, you are forever spoilt."

If Rationale is a religious experience, the Clinic is its church, providing penance for skin sins of the past, a clearer path to illuminated complexions, and an open dialogue between aesthetics and science, education and results.

Here's how it works.

Although you can waltz into the Tudor building from Toorak Road, a booking is advised for a 60-minute consultation, which involves a thorough review of your skin concerns, product use history and genetic background. The ensuing cleanse, examination under magnification and UV imaging of the damage done – most of which can be undone – is followed by a prescription of products that act as the yellow bricks on your road to a truly enlightened complexion.

This is akin to an epidermal rebirth: a baptism of amazing active ingredients that – over the course of the ensuing weeks – will help you forget not only the damage you've done to your skin, but the sucker you once were to every flimsy skincare claim that bothered to smack you in the face.

As for the space, well, this pioneering brand demands only the most magnificent of medical/retail hybrids. Designed by architect Robin Williams, the lineal entry area ensconced in fractal walls that mimic the liquid crystals in the skin, leads to the luxe consultation area boasting European linen sheets and sheepskin underlays. Clinical? Not quite.

I'm excited. Can you tell? And I don't even mind sharing what is no longer my secret. So lock it into the GPS S.T.A.T. Rationale Skin Clinic is the destination for illumination – of skin and mind.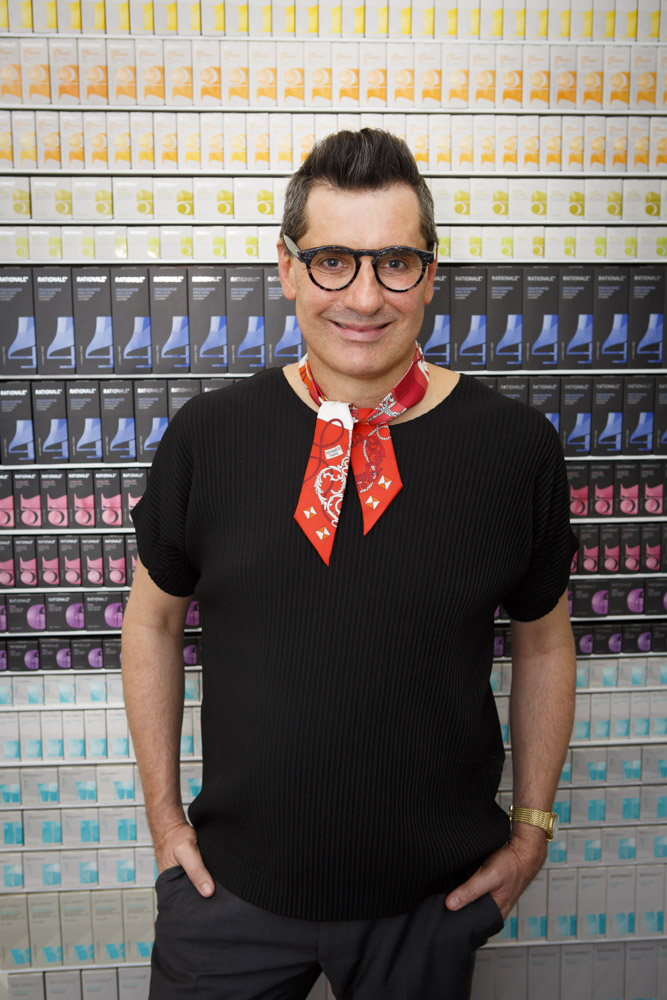 Dapper looking Rationale founder, Richard Parker.

Rationale Skin Clinic Toorak
531 Toorak Road in Toorak | 03 9824 1390
Tues – Thurs: 10am – 6pm
Friday: 10am – 7pm
Saturday: 10am – 5pm
Sunday & Monday: CLOSED

Image Credits: Courtesy of Rationale.