Let's give a shout out to sunglasses – the accessory that can hide a multitude of sins (late night, anyone?), instantly lift an otherwise plain outfit, and shield your eyes from the sun and/or ever-present paparazzi. Ok, well maybe that last part is just for Angelina & friends.
Anyhoo, there's no doubting the importance of sunglasses when it comes to Summer style – we all know the devil is in the details! Plus, living in Australia it's SO important to be sun smart and that includes protecting your peepers!
If you're on the lookout for a new pair, or just want to add to your ever-growing collection (ahem, guilty!) then look no further – we've rounded up Summer's best shades! Read on, Urban Listers…
Purveyors of the finest designer sunglasses from the likes of Victoria Beckham, Linda Farrow Luxe and Maison Martin Margiela, One Point Seven Four is the place to go for top quality, super luxurious sunnies this Summer. Their Greville Street store is like a couture boutique with rows of beautifully crafted eyewear lining the walls – from classic aviators and Jackie O style frames, to polarized lenses and geometric shapes, a trip to One Point Seven Four will leave you lusting after their frames!
Our top picks…
Victoria Beckham '18CT Rose Gold Aviator' (left) | Chronicles Of Never 'Alchemy' (right)
One Point Seven Four | 145 Greville Street in Prahran or shop online here
PANDA SUNGLASSES
Panda sunnies are truly eyewear with a difference – not only are their frames and cases crafted from sustainable bamboo, the company has partnered with the TOMA Foundation and for every pair purchased, will provide a free eye exam to someone less fortunate. The unisex styles are super lightweight and offer 100% UVA/UVB protection – not to mention they look pretty rockin' too! Available from SOSUME's online store, Panda sunglasses are a purchase that you can feel good about.
Our top picks…
Kennedy 'Black' (left) | Kennedy 'Natural' (right)
Panda Sunglasses | Shop online here
Another company producing sustainable, super stylish sunnies are Proof Eyewear. Founded by three brothers with a background in the wood industry, Proof creates top-notch products from a variety of sustainably-sourced wood materials including lace wood, ebony and Canadian maple. The team at Proof also aim to help those in need, with the sales of the totes trendy sunnies helping to fund eye surgery for those who couldn't afford it otherwise.
Our top picks…
The Bogus 'Bamboo and Red Grey' (left) | The Bird 'Two Tone Grey' (right)
Proof Eyewear | Shop online here or at any one of their stockists
Designed for serious fashionistas right here in Melbourne, Niloca sunglasses are bright, bold and destined to stand out! With craftsmanship and attention to detail that's second-to-none, Niloca Eyewear combine cool and quirky colours and shapes with the expertise of optician so you know you're getting the good stuff. If you can't shake your habit for classic black (after all, we ARE in Melbourne) don't worry – Niloca offer styles in your favourite 'colour' too.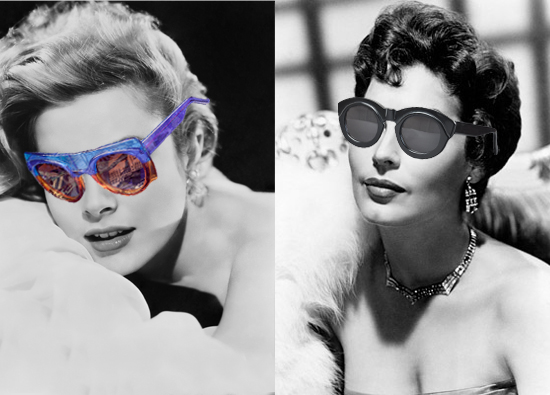 Our top picks…
Greca '5025' (left) | Florna 'Classic Black 0800' (right)
Niloca Eyewear | Shop at any one of their stockists
Forget being in love with Friday, Sunday – more specifically Sunday Somewhere – is where it's at. With their perfect mix of vintage styling and modern touches, a pair of sunglasses from Sunday Somewhere are at the top of our Summer wishlist. Founder and self-confessed "eyewear aficionado" Dave Allison started the brand with the aim of making shades that have quality, detail, simplicity and original designs in mind and with the calibre of eyewear on offer, it's safe to say he's succeeded.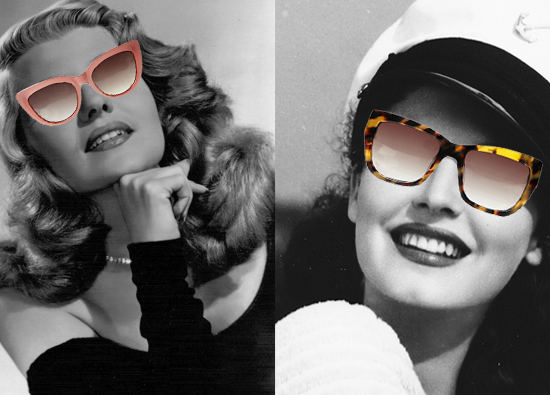 Our top picks…
Laura 'Metallic Pink' (left) | Chely Metal 'Marble Demi/Polished Black' (right)
Sunday Somewhere | Shop online here or at any one of their stockists
Ask any trendsetter who's on their list of top eyewear designers and I guarantee you Karen Walker will be represented. While her Number One and Super Duper Strength designs are top sellers year in, year out, we're partial to her slightly quirkier designs. What's more, Karen produces some of THE COOLEST campaigns involving her covetable shades worn by cutie-pie kids and totally rad grandmas. Sounds strange but it totally works and leaves you wanting each and every pair.
Our top picks…
Helter Skelter 'Crazy Tortoise' (left) | Siouxsie Filigree 'Black' (right)
Karen Walker | Shop online here or at any one of their stockists
WE ARE HANDSOME X ISSON
What do you get when you combine We Are Handsome's famous bright prints with Isson's premium eyewear? Only Summer's coolest sunnies, of course! In a match made in heaven (quite literally), three prints from the upcoming We Are Handsome collection have been digitally transferred onto a variety of Isson frames – genius idea, if you don't mind me saying! Whether you want a pair that'll make an otherwise basic outfit pop or want to go the whole-hog and match with your We Are Handsome swimsuit, these are definitely the shades of Summer!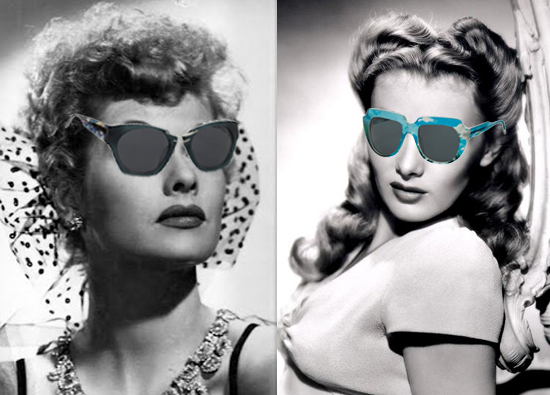 Our top picks…
The Maude 'Bots' (left) | The Liza 'Hideaway' (right)
We Are Handsome x Isson | Shop online here
When we think of laidback, Aussie style the name Bassike instantly comes to mind – after all, they're the epitome of casual cool. Their expertly crafted sunglasses are no different, with a range of styles for both guys and girls in black, neutral and tortoise shell. Just picture it – loose white tee, lo-slung jeans or beach shorts, and an effortless pair of shades. That's our idea of Summer outfit perfection!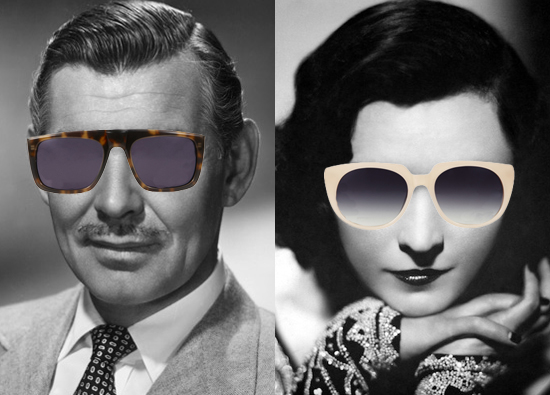 Our top picks…
Page 26 'Smoke' (left) | Page 37 'Light Taupe (right)
Bassike | 617 Malvern Road in Hawksburn or shop online here
What started as a small company with an obsession for sunnies, AM Eyewear has now turned into a cult brand supplying stylish Aussies with the eyewear for the past 10 years. Born in Australia but with a global design feel, AM Eyewear combines a unique sense of style with Italian-made Zeiss lenses and Mazzucchelli frames. In addition to their main collection, we also have our eyes on the Birthday range, released in celebration of AM's superb 10 year run. Hip, hip, hooray!
Our top picks…
Bobby B 'Black' (left) | Sophs 'Crystal Grey' (right)
AM Eyewear | Shop online here or at any one of their stockists
Main Image Credit: Karen Walker.