Arriving in Melbourne in the 1960s, Sisto Malaspina is arguably the man that started Melbourne's love affair with coffee and cafes. He and business partner Nino Pangrazio purchased Pellegrini's in 1974 and operated the restaurant together, making it the Melbourne icon it is today.
Today in Melbourne, almost 12 months since Sisto was lost to the city in the Bourke Street terrorist attack, Lord Mayor Sally Capp has unveiled plans to install a fitting memorial the café culture legend in the form of a memorial table set up outside his beloved Pellegrini's.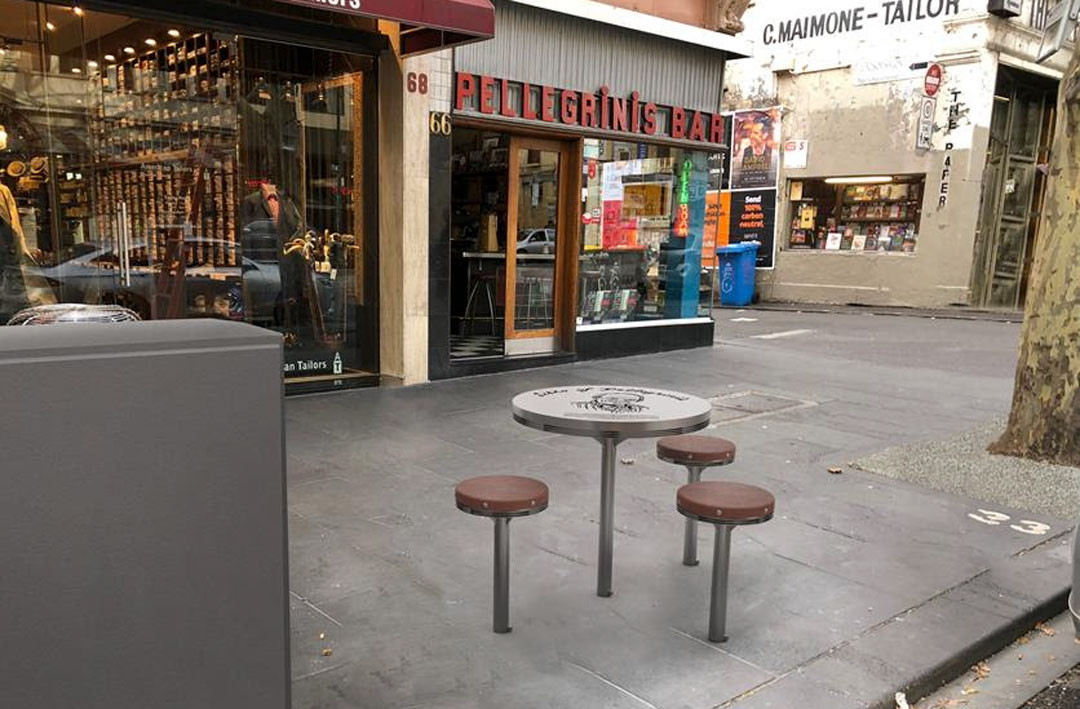 "Sisto used to sit, chat to people and watch the world go by out the front of his café, and we hope Melburnians will take the time to do the same in his memory.
Sisto was central to the wonderful experience of visiting Pellegrini's, so it's fitting that his welcoming smile will become a permanent feature in our city," the Lord Mayor said.
The memorial table will feature a portrait of Mr Malaspina by notable Melbourne illustrator, Oslo Davis, and a dedication acknowledging that 'Sisto loved Melbourne—and Melbourne loved him back.'
The Malaspina family was consulted in the ideation behind the memorial, and Sisto's son—David Malaspina—is currently in negotiations with Nino to purchase Pellegrini's and keep the legacy going.
"Our family is delighted and very proud that Dad's life will be celebrated with a beautiful artwork that is also very practical. Dad loved nothing more than to sit and have a coffee with our customers, many of whom became life-long friends.
I look forward to looking out of the window of Pelligrini's and watching people learn about Dad while enjoying a coffee at his table." said David.
Sisto's memorial table will be installed on Bourke Street in early 2020.
Read more about Pellegrini's here.
Image credit: Wikicommons