Picture this: you're snowshoeing on a beautifully crispy crust of snow when all of a sudden, you come upon a hidden village, complete with a cosy tipi. Inside the tipi? Oodles of fondue and mulled wine.
No, it's not some sort of weird dream you've been repressing ever since you visited Switzerland that one time—Snowshoe To Cheese Fondue is something you can actually do in the Australian Alps.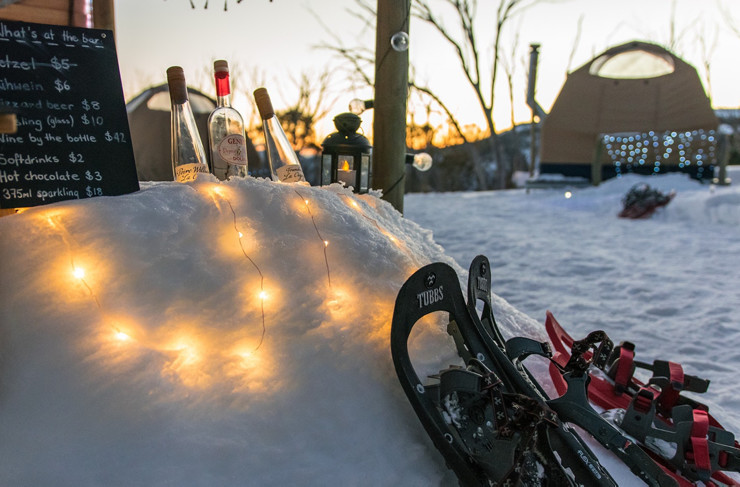 The Alpine Nature Experience starts with an evening snowshoe walk through the mystic snow gums. Leaving at sunset from the wire plain shelter at Hotham, the walk will weave its way to a hidden eco-village, where you will enjoy a delicious heart-warming glass of mulled wine outside by the fire.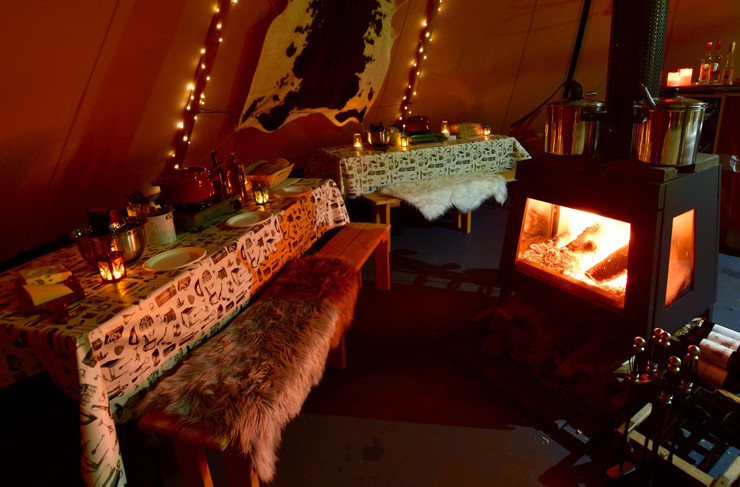 You will then be invited into the Central tipi with a fireplace, where you will learn the secrets to making a traditional and mouth-watering French fondue by founder Jean-Francois Rupp, with cheese imported for the occasion from French Alpine farms. If that doesn't sound like the best weekend ever, then I don't know what'll sway you.
This whole snow-and-cheesetravaganza will set you back $109 pp for adults and $65 pp for children for a 3-course meal and a pleasant trek. It runs until the end of September.
The Details
What: 'Snowshoe to Cheese Fondue' Alpine Nature Experience
Where: Mount Hotham
When: Until the end of September 2019
For more info, click here.
Looking for more out-of-town getaways? Check out our Local Escapes section.
Image credit: Visit Victoria