If you've ever felt personally victimized by your wardrobe cause you didn't have anything to wear (especially to a music festival), we hear you.
And speaking of festival fashion, we have to say Spotify's Front Left Live gig was one hell of a show—and we're not just talking about the artists. But don't get us wrong, the music was obviously straight fire. (Just refer to the line-up, pls.)
But the get-ups. They were on some kind of effortless-steeze level. With attending punters donning their festival-best, Carriageworks practically transformed right back into Mercedes Benz Fashion Week.
And we've got the pics to prove it. 'Cause pics or it didn't happen, right?
But first thing's first, let's quickly get you up to speed.
If you're a regular Spotify-er (and if not, you must be here for the fashion then), you'd probably know that Spotify's Front Left Live gig was originally a curated public playlist featuring artists they like to call, left-of-centre.
And Front Left Live is kind of a huge deal, 'cause it's Spotify's first-ever live music event here Down Under, as well as in the whole Southern Hemisphere.
The only way to score yourself a ticket to the event was via the online ballot, and if your name was chosen, you'd secured yourself a free ticket to the gig.
The line-up included Aussie local talent including Cosmo's Midnight, Baker Boy x Dallas Woods, Hatchie and Kota Banks x Cxloe and international artist, King Princess. Like we said, straight fire.
So if you've been searching for some inspo to update your festival wardrobe, look no further. We've rounded up tried and tested looks featuring outerwear, accessories and edgy athleisure (just roll with it), to help you serve all the looks.
You're welcome. Enjoy the fashion, darlings.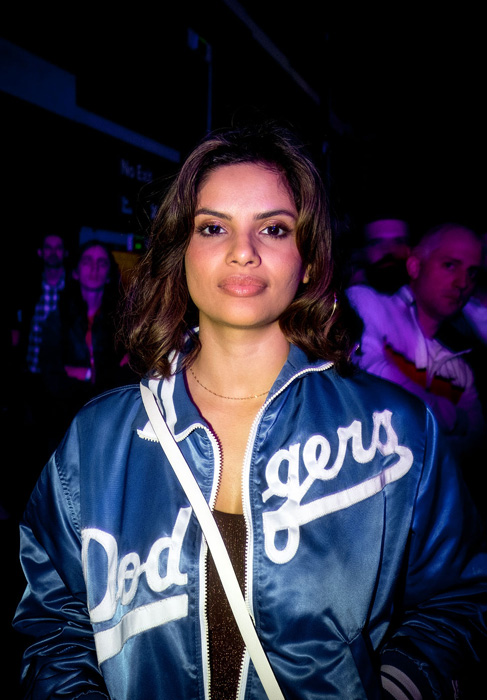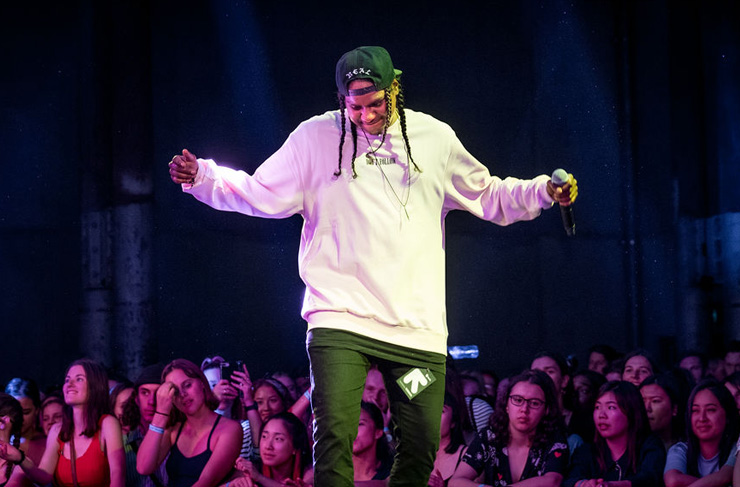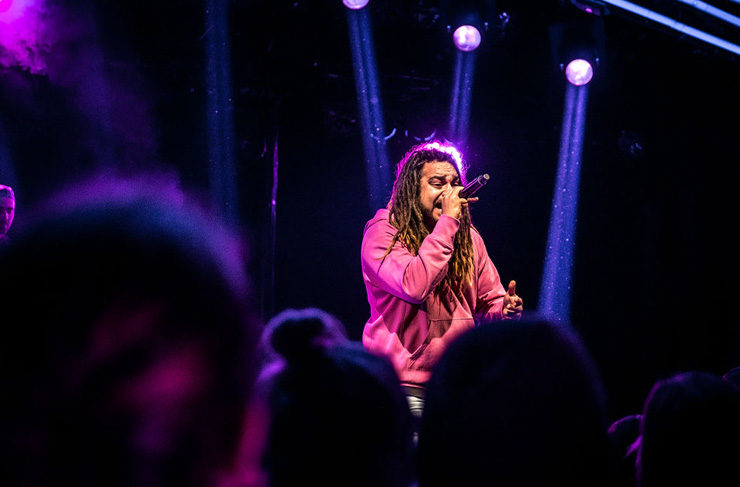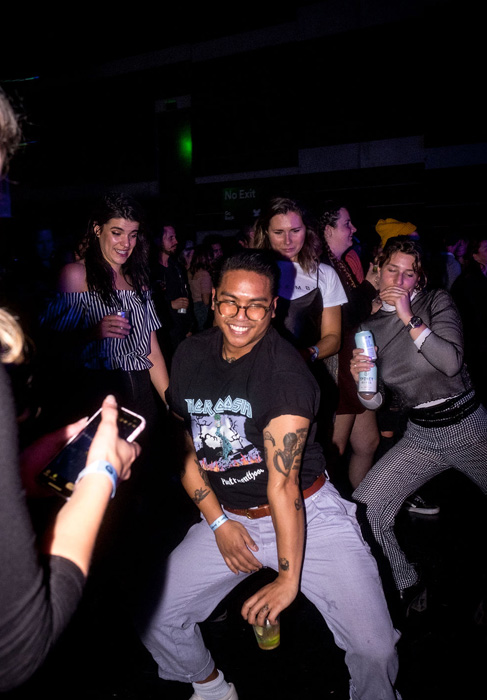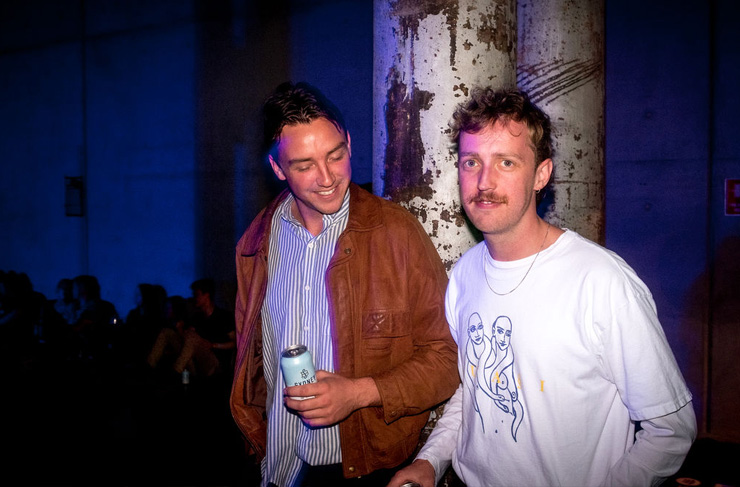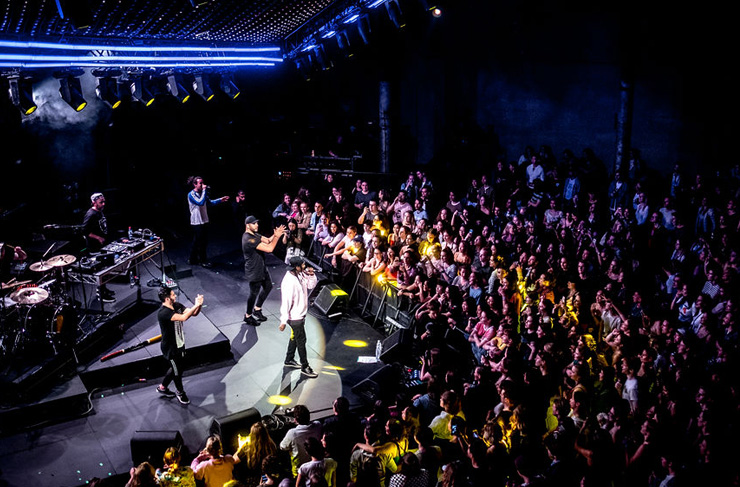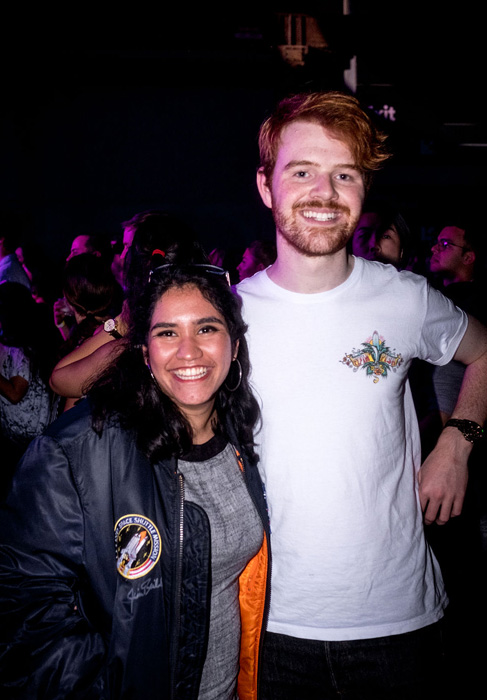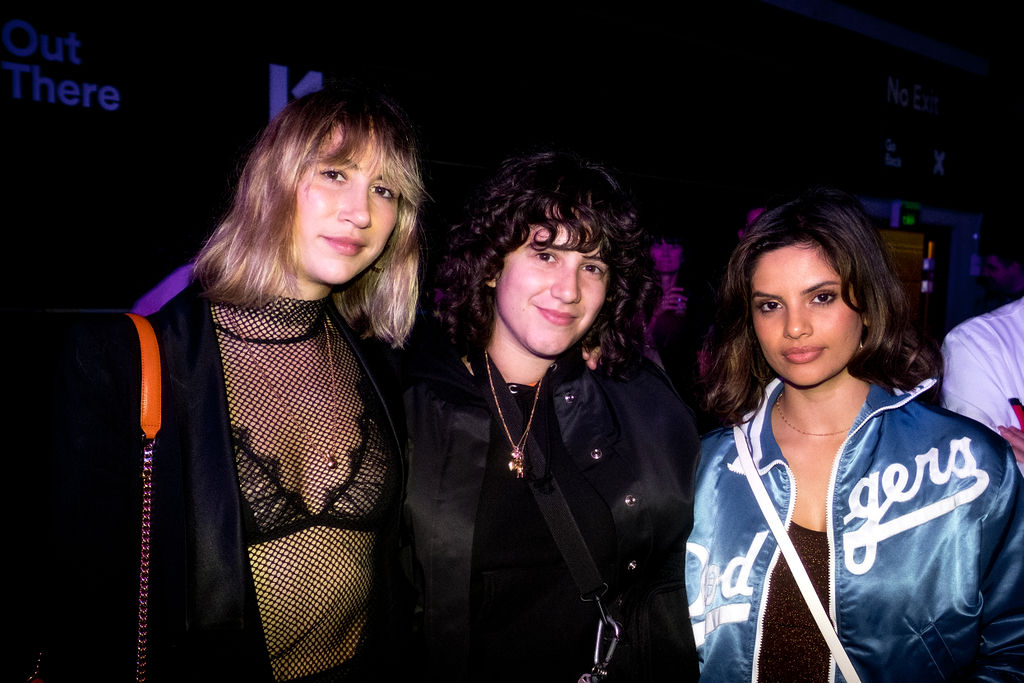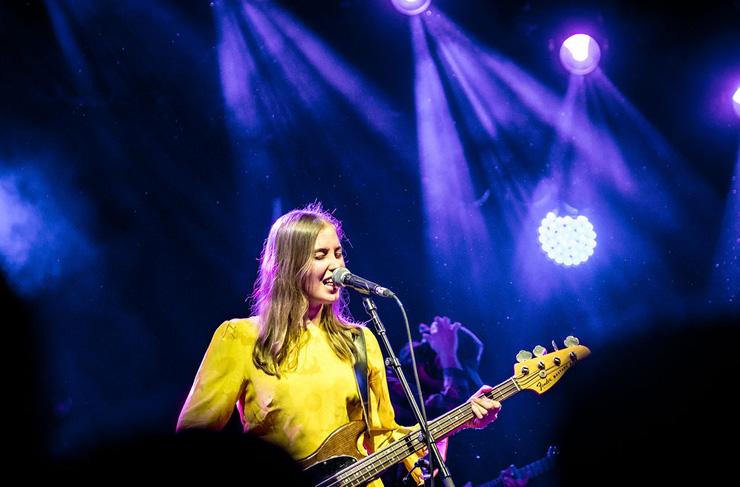 Now, let's get to business. The night's biggest fashion trend was all about individual style. And 'cause we know you're keen to rep the look, let's talk.
We recommend picking a hero piece and building your 'fit from there. And whether you want to keep it minimal or outrageous is totally up to you, 'cause it's all about making it your own.
Sometimes a hero piece speaks for itself and requires little to no embellishing. Take Hatchie's yellow dress above, for example. She's wearing Réalisation Par—a brand you probably recognise from your Insta explore feed. These dresses are on the exxy end of the spectrum, but if you're in the mood to take your bank account into critical condition, don't worry, you'll officially join the ranks of fashion's elite.
Need street cred stats in a wardrobe purchase? Check out online store, End. Right now they've got stacks of jackets and windbreakers on sale from cult-fave brands including A.P.C., Opening Ceremony and Rains. Your bank account will thank you.
And finally, the ol' faithful logo tee. If you're looking for a tee similar to the ones pictured above, Incu is definitely worth checking out. In particular, suss their eponymous label Incu Collection. It's on the reasonably priced side of things, oh, and it's very, very on-trend.
Image credit: Bob Barrett