It's that One Day in September, and it's so close I can smell it! Believe it or not, I'm not talking about 'Emma M. Nutt Day', that heart-stopping 24 hours each year when the world stands still and united to celebrate Emma M. Nutt – the first woman telephone operator in America (true story - you just can't make this stuff up folks!).

I'm talking about AFL GRAND FINAL DAY!
Grand Final Day is the one day every year where us ordinarily well-behaved respectful Melburnites can let our hair down, pull on a football Guernsey, and let the offensive, belligerent language roar loudly and proudly.

But with this great day comes a big question: Where should I go to unleash my cantankerous behavior upon the world? So, to help make your decision easy we've rounded up the best of the best places to watch the 2013 AFL Grand Final. (N.B. Go Blues!... well maybe next year).

Village Belle (St Kilda)
Whilst southsiders familiar with the Village Belle may ordinarily bypass the 'antique' exterior stylings of the old pub at the end of the otherwise cosmopolitan Acland Street, the St Kilda drinking hole is one of Melbourne's most iconic places to watch the grand final.

The Belle is the kind of pub where you can leave your inside-voices outside, and really get involved in the game (the only way to truly watch any AFL game!). She'll be playing the big game on 10+ plasma screens, as well as a projector big screen in the Doulton Bar.

They also run their full menu for the day, offering pies, steaks and parmas galore. For post-game-frivolity there will be music until late, and for those who have made it this far, first of all – kudos, secondly - the rest of St Kilda is right on your doorstep!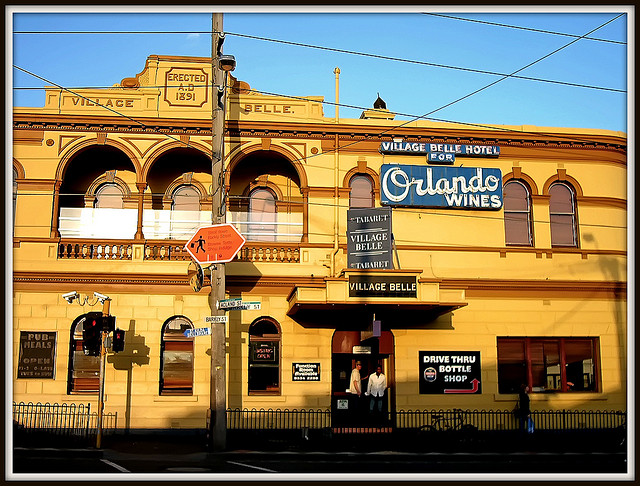 The Village Belle. Image Credit: Flickr

Young and Jackson (CBD)
Arguably Melbourne's most iconic pub, Y&J's is truly an experience to be had by any AFL Grand Final Day fanatic. Pre-game, the venue pumps with happy fans, footy tunes, the sound of beer flowing from the taps, and lots of food options for those smart enough to line their stomachs early!

Y&J's plays the game in the main bar on a massive 102 inch TV and projector screen, while dishing up pub meals all day and enough beer options on tap to keep everyone happy. If (Melbourne mad weather permitting) the sun is shining and you prefer the outdoor atmosphere, Y&J's has a rooftop cider bar complete with faux-grass floor, 9 ciders on tap, and multiple screens.

After the game, entertainment kicks in with DJs and bands playing until late.


Main Bar, Young and Jacksons. Image Credit: Y&J Facebook

The Grand Hotel (Richmond)
The Grand offers punters a slightly more sophisticated affair, with bookings essential, limited space, and primarily seated viewing of the game (fancy!). Every patron is ensured a ripping view of the game, with 10 big screens fitted throughout the pub and outdoor courtyard.

Drawing a 500+ strong crowd every year, the GF atmosphere at The Grand is always guaranteed to bring out the 'crazy AFL nut' side of every true Melbournite! The Grand also has a coveted Chef's Hat kitchen, which will be serving up meals all day. Spaces are limited so get in quick for this one!

The Richmond Club Hotel (Richmond)
Grand Final Day at The Richmond Club Hotel is not for the faint hearted. Doors open at the bright and early hour of 8am, and don't shut until 17 hours later (1am for the non maths-oriented). The always-popular Richmond Club will have 17 flat screens throughout, their classic pub menu on offer from 11am, live acoustic music after the game, and a DJ until close.

For those confident they have the stamina for the marathon of Grand Final Day, the Richmond Club offers a special sit-down breakfast package at $80 per head from 9am. Excessive consumption of bacon, eggs and toast is recommended at this point if you're endeavoring to make it to the end!

The College Lawn (Prahran)
The College Lawn Hotel on Greville Street is a Melbourne classic. With all the usual trimmings – loads of beers on tap, 16 screens throughout, delicious pub meals all day, a DJ kicking on post-game until late, and one of Melbourne's best beer gardens – the College Lawn is an oldie and a goodie.

The doors open at 11am, so get in early if you prefer your football viewing from the luxury of a seated position!

Great Northern Hotel (Carlton North)
An institution of Melbourne's Inner North, the Great Northern Hotel boasts a massive beer garden, which provides for one of the best outdoor Grand Final experiences imaginable.

But fear not; if Melbourne decides to pack it in and unleash its miserable weather upon us on that one day in September, the Great Northern still has an impressive front bar with plenty of TVs for your viewing pleasure.

The GNH will also be putting on a GF day BBQ with enough saucy sausages to rival any German Bratwurst-Sizzle, so you'll have no reason to leave from the first bounce to the final siren…and beyond into the night!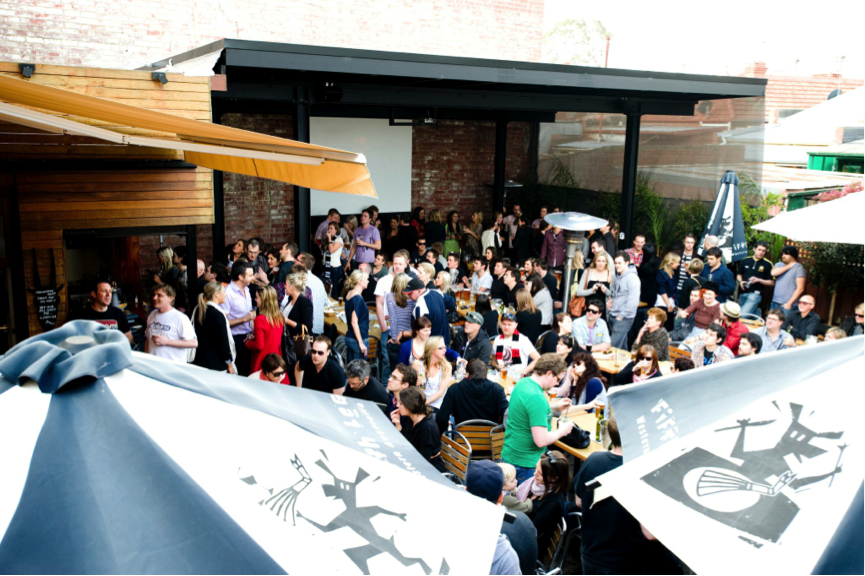 Great Northern Hotel. Image Credit: Great Northern Hotel Facebook

Builders Arms (Fitzroy)
The Builders Arms kicks off proceedings early on Grand Final Day by opening at 9am. Be sure to line your stomach sufficiently as they're serving up $2 pots of Cricketers Arms from 1:30pm until the first goal is kicked.

Punters are guaranteed a rowdy, vocal affair with all-day sweeps and general carry on in the Public Bar. If you're after a more low-key experience, you can book a table in their Bistro and watch the game on the big screen whilst comfortably seated, well fed, and well lubricated.

For the inevitable Day-After-Grand-Final-Day-Hangover, the Builders Arms also has you covered; they're showing a replay of the game, complete with bloody marys and bacon sandwiches.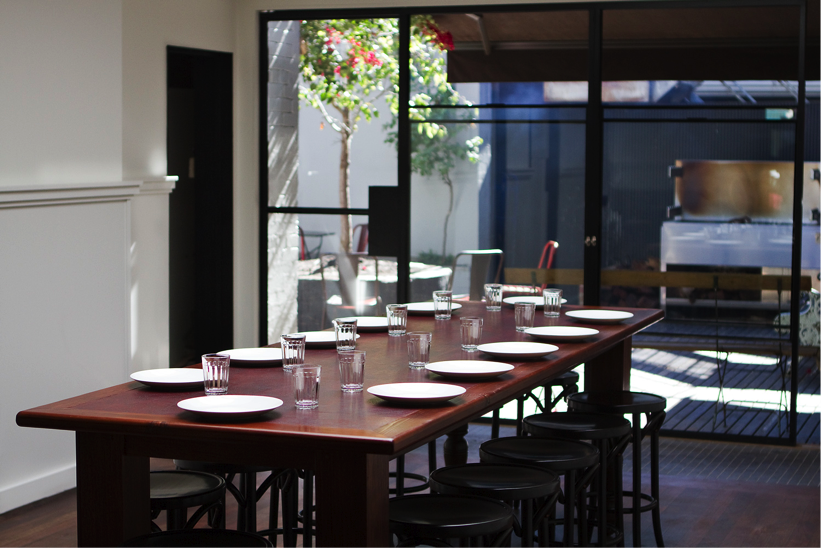 Builders Arms Hotel. Image Credit: Builders Arms Hotel Website