Willow & Blake: Creative thinking & writing for brands. Brand copywriting, editorial, and social media. We take two with the babes and brains behind the business – Jess Hatzis, Erika Geraerts and Bree Johnson – to talk cafes, clients and getting down and dirty in the shower with someone called frank.
TUL: How did Willow & Blake come about? Did you have other jobs beforehand?
Erika: We were all working the same part time job while we were studying at University. Bree and I were studying Journalism, and Jess was studying Arts/Commerce. We all loved to write and had an idea about one day having our own publication.

We each had our own blogs writing about food, fashion and music, respectively. That was the original idea (pardon the pun) – to write about these three things under one brand. Who would have thought that there were already a million other people writing about such things.

Long story short, we won a competition to have a website built with Cassette. I ended up writing for them for two years as a copywriter and social media manager, while Bree worked as an Editorial Assistant and Jess at 360 Agency as head publicist.

Meanwhile, the idea behind Willow & Blake evolved into something more. We chose to write about the people in our lives, delving a little deeper into their stories than the surface level articles we were all used to reading. We'd go out and drink, or not, with people we knew or had never met before and talk about things of common interest or things we had no idea about at all. We wanted to write something new, something personal, and something that reflected the time we had spent with the person in question, even if that was an hour over coffee.

After two years in our jobs, Jess and I decided we wanted to try it on our own. Willow & Blake was receiving a fair bit of attention, and with that came a lot of freelance writing requests. So we quit our jobs, and began working from our new office: our lounge room. We were quintessential writers – eating porridge, working on one client, Jelly Beans, to which we rolled out the full tone of voice, brand and social strategy, and PR launch. Two years later we're still working with them, and helping out with their new ventures.

TUL: Just in case Willow & Blake doesn't keep you busy enough (pfft yeah right), is there anything else you get up to?
Bree: I think we can all confidently say that sleep is overrated, but regardless, we like to keep ourselves busy and always have a few things on the cards. A backlog of new business ideas and stories keep our brains in motion.

We created our own product (with two lovely men) and launched it to market in June this year. frank is a humble coffee scrub, and somehow we've managed to convince thousands of girls to get naked, dirty, and then clean again, across the world. Just check #thefrankeffect on Instagram to see what we're talking about.

By night Jess is one half of Kolors – a DJ duo.

Erika also owns a little café on Victoria Street, Little Big Sugar Salt, with four amazing guys.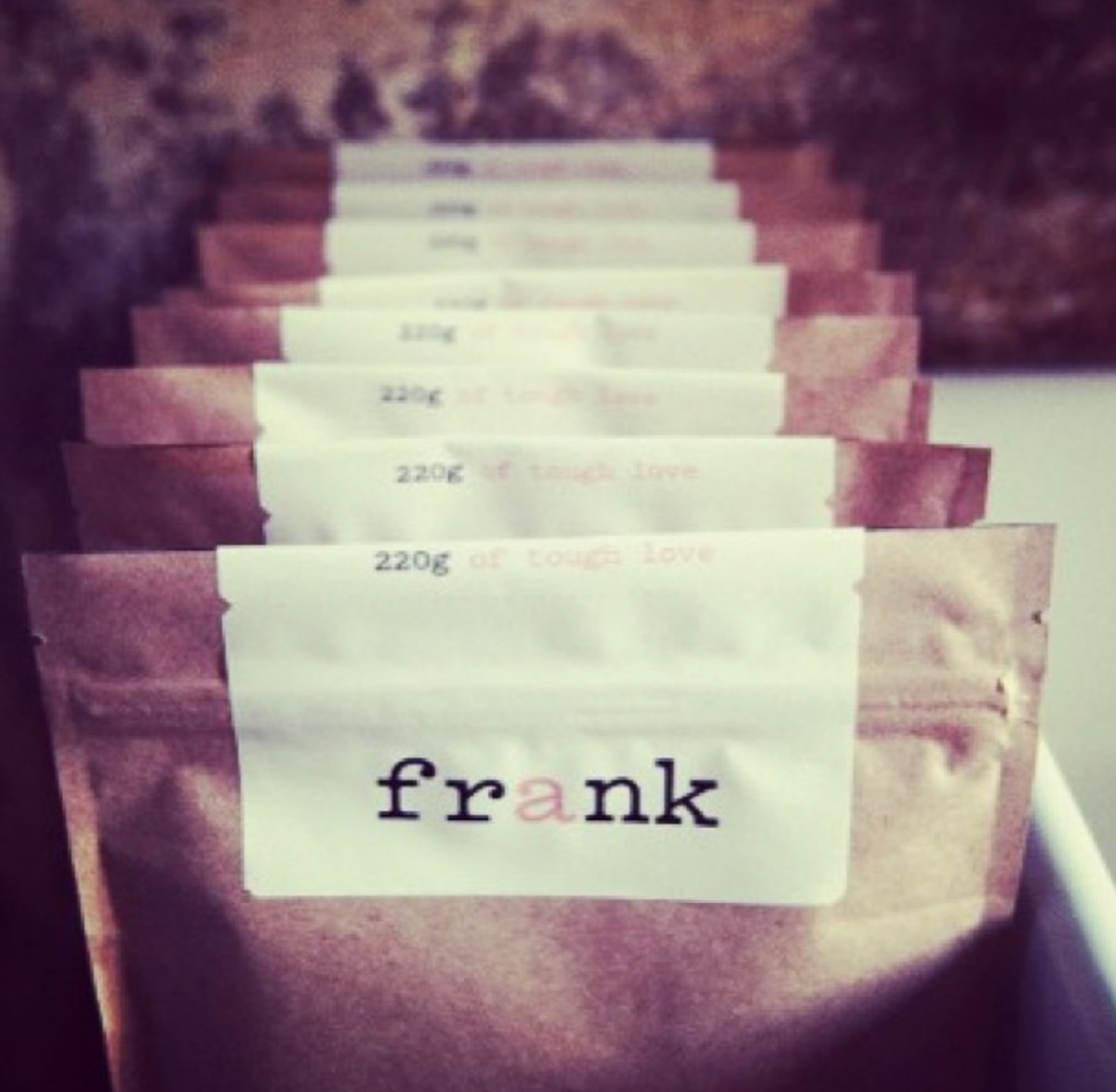 TUL: Did you ever think Willow & Blake would be as successful as it is today?
Jess: I once had a conversation with a friend who said he gets asked this question every day, and his response was "Of course I did. Why would I ever get myself into this shit otherwise?"

There's definitely something to take from this. We have a lot of confidence in each other and Willow & Blake as a whole, but we're always learning and growing, and challenging ourselves. We've been lucky to work with some incredible clients over the last two years, and we're excited to see what the next few bring.

TUL: What have been some of the highlights so far?
Erika: Moving from our lounge room to our first office, that was fun. Then our second, bigger office – more fun. Having enough money to buy chairs to sit on in said office, break them, and buy new ones – also fun. Then we hired staff to sit on the chairs. We've had many fun times.

TUL: What are some of the challenges you've come across?
Jess: Managing client and staff expectations has been huge for us. Beginning as just two people who only had to worry about each other, to an agency of six was definitely a learning curve. Maintaining a strong business/personal relationship with our clients is really important and for us, as directors and friends, too.

Oh, and trying to convince some people that just because we're female doesn't mean we can't write about things other than clothes.

TUL: What does your typical day look like?
Bree: 10am: arrive at office. (Before this you'll find us across: bed, gym, desk, caffeine dispensaries otherwise known as cafes.)

At office: Some days we'll be heads down in our Macs, others we'll be floating in and out of meetings. We try and keep a balance between working independently on jobs and brainstorming together. Right now Miles Davis plays in the background, it's pretty nice.

The good stuff: Looking at babes on the internet all day for frank, photographing underwear, food, and makeup, eating gelato & raw chocolate, and drinking wine & espresso martinis as 'research'.

The 'good' stuff: Emails, bills, emails, invoices, emails, editing, emails, proofreading, emails, client management, emails, postage, emails. Oh, and emails.
TUL: What clients are you currently working with?
Erika: Those who we're allowed to talk about include Red Earth, Jelly Beans, Coast to Coast Skin Care, Champion, Wonderbra, Wholesome, Bustin.co and Pana Chocolate.

TUL: Any news or developments that you can share with us?
Bree: Something new and exciting is coming to frank. We should throw another party. Hmm.

TUL: What are your fave shopping spots in Melbourne?
Jess: We're all based in Prahran/Richmond, so find ourselves on Chapel Street often, it's easy. Acne on High Street is our Achilles heel.

TUL: Fave café to take your laptop and work from?
Erika: We are going to be biased and go with LBSS in Abbotsford and Tall Timber in Prahran. Otherwise St. Edmonds in Prahran or De Clieu in Collingwood.

TUL: Fave spot for boozy 'business lunch' or night out with friends?
Bree: Baby is across the road from our office so we often end up there. Our never-fail is Cumulus Inc. & Cumulus Up in the city. Many WIPs have been had at Ladro on Greville Street. The 80/20 Sangiovese is a goodie for many reasons.

TUL: Face health & beauty spots?
Jess: Vabe on Malvern Road for massage and facials, Hair by Sarah Caporale on Chapel Street for an amazing blowdry, and Bat Your Lash on Toorak Road looks after our eyes.

TUL: Fave yoga/ pilates studios/ gym/ personal trainer?
Erika: One Hot Yoga, Yoga 213, and Goodlife off Chapel Street. Health Made Simple is our favourite trainer, and the boxing classes at Acumotum are a great way to work off all those drinks that writers drink.

TUL: Your latest Melbourne discovery?
Bree: Mr Miyagi, Japan on Chapel Street.

TUL: An old, forgotten favourite you've recently discovered?
Jess: We can't go past Siglo's rooftop without stopping by, and staying for far too long.

TUL: Best way to spend $50 in Melbourne?
Erika: Pressed Juices.

TUL: Best way to spend $500 in Melbourne?
Bree: Pressed Juices : )

But then…

Cumulus Up.
Image Credit: Grace's Garden Walk (main) and Willow & Blake.