Ladies and gentleman, it's another day and therefore another addition to our Spring Racing Series. With Derby and Melbourne Cup down, it's time for what's popularly known as Ladies Day – that's right, Oaks Day! While some may cheekily refer to it as Blokes Day, due to the turnout of fashionably dressed fillies, Oaks Day is all about celebrating the ladies both on and off the field.
Read on for your guide to Crown Oaks Day…
History
Held on the Thursday after Melbourne Cup, the Crown Oaks sees three-year-old fillies race 2500m in the pursuit of the $1 million prize, as well as a beautiful crystal trophy. First run in 1859, Oaks Day is still one of the best days of the Spring Racing Carnival and the perfect opportunity to celebrate with your girlfriends!
Fashion
If you're a true fashion lover, then Oaks Day is the one race you need to attend! This is your chance to dress as girly and feminine as you wish with pastels, pinks, laces and florals being the fashion order of the day. If that's not your thing, try a splash of colour or floral anchored back with trusty black. In addition to the ladies dressing up in their finest, Oaks Day is also the culmination of the 'Fashions on the Field' competition. Once crowned, the Oaks FOTF winner goes on to compete against the Derby and Melbourne Cup winners, with that fashionista then competing in the national final. The boys can also incorporate a little bit of pink in their outfit – perhaps with a shirt or tie – because real men wear pink, right? Whatever you do boys, don't forget your pink rose!
Here are some of the best Oaks Day looks from previous years….
On the lookout for some Oaks Day inspiration? Read on…
Dress: Steele, Headpiece: Jill & Jack, Clutch: The Mode Collective and Heels: Wittner.
Dress: Lover, Headpiece: Suzy O'Rourke, Handbag: Valentino from Miss Louise and Heels: The Mode Collective.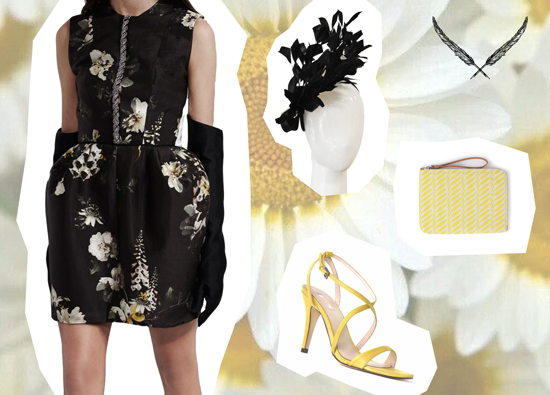 Dress: Ellery, Headpiece: Suzy O'Rourke, Clutch: Country Road and Heels: Nude Footwear.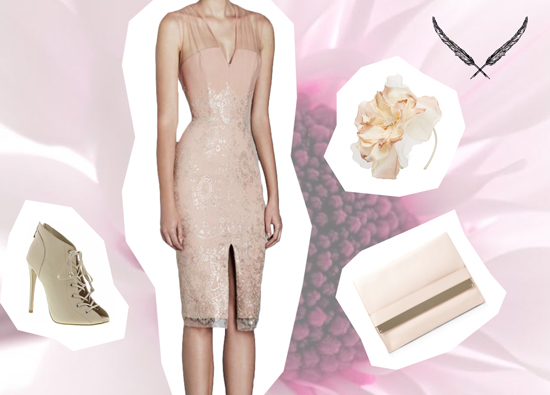 Dress: Alex Perry, Headpiece: Mimco, Clutch: Sophie Hulme from Green With Envy and Heels: Alex Perry for Tony Bianco.
While you're at it, take a peek into our Spring Racing little black book for all the best places to eat, shop, drink and be pampered come racing time!