Spring can kinda be like one of those nightmares when you're naked at school assembly. Or arrive at a board meeting in your undies. Or find yourself at the Spring Racing Carnival with nothing but a fascinator and loose change. Ok, maybe that's just my nightmare.
Whichever way you look at it, Spring can make you feel vulnerable: stripped bare and nude amongst the clothed. If you're suffering from lank, winter ravaged locks, parched post-cold-weather scaly skin and translucent tan-hungry limbs, don't fret – help is but a phone call away.
I present to you my Spring beauty guide, Melbourne style, so you can emerge ready for your close-up sooner rather than later.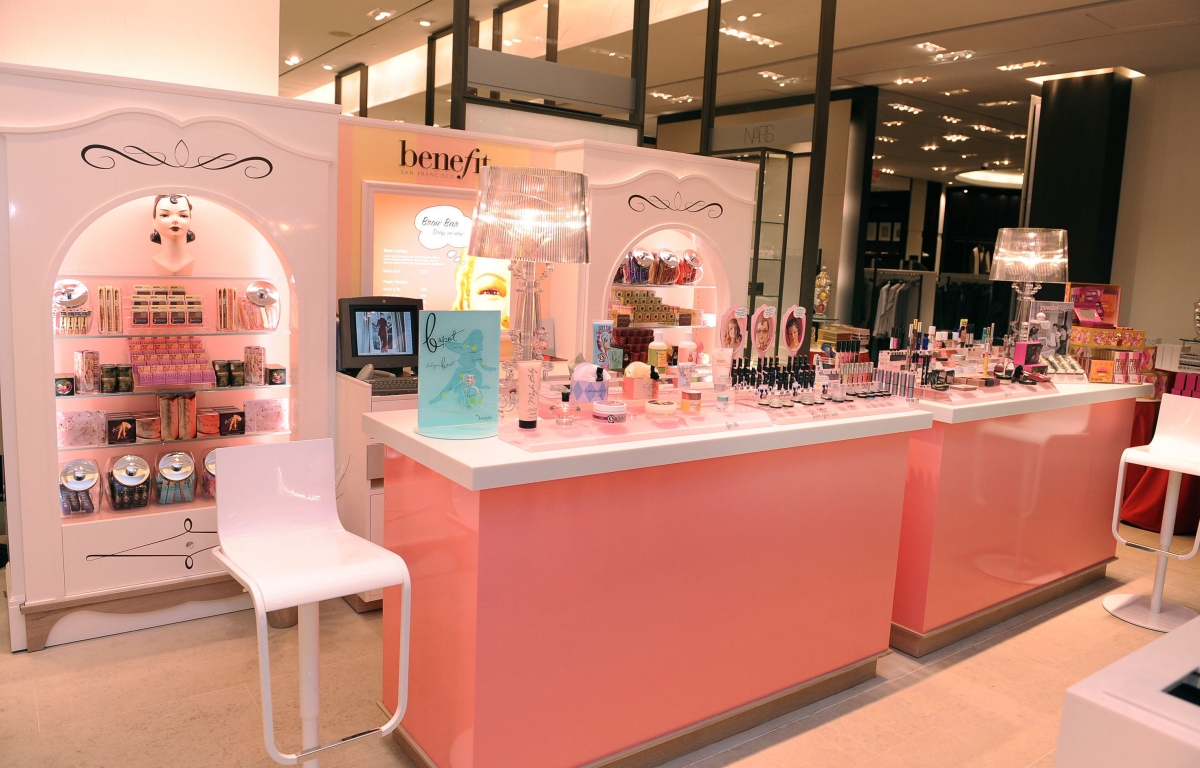 Get banging brows at the Benefit Brow Bar, MYER Melbourne.
BROWS
Tucked away at the tail end of the MYER Bourke Street cosmetics floor, the Benefit Brow Bar is the one-stop-shop for banging brows. Enjoy tints and shapes in seconds, with classic cranking tunes that take you back to when Brooke wore them best.
Benefit Brow Bar | Myer Melbourne, 314-336 Bourke Street in Melbourne
03 9661 1111
Facebook | Twitter | Instagram
HAIR
Want to look like a main player in a hair commercial just once in your life? Now is your time – UVA Salon is THE place. Ask for Marie – not only the best hairstylist and colourist in Melbourne (literally...the stack of awards prove it), but one of the nicest people knocking about town at this very minute.
UVA Salon | 175 Greville Street in Prahran
03 9939 4112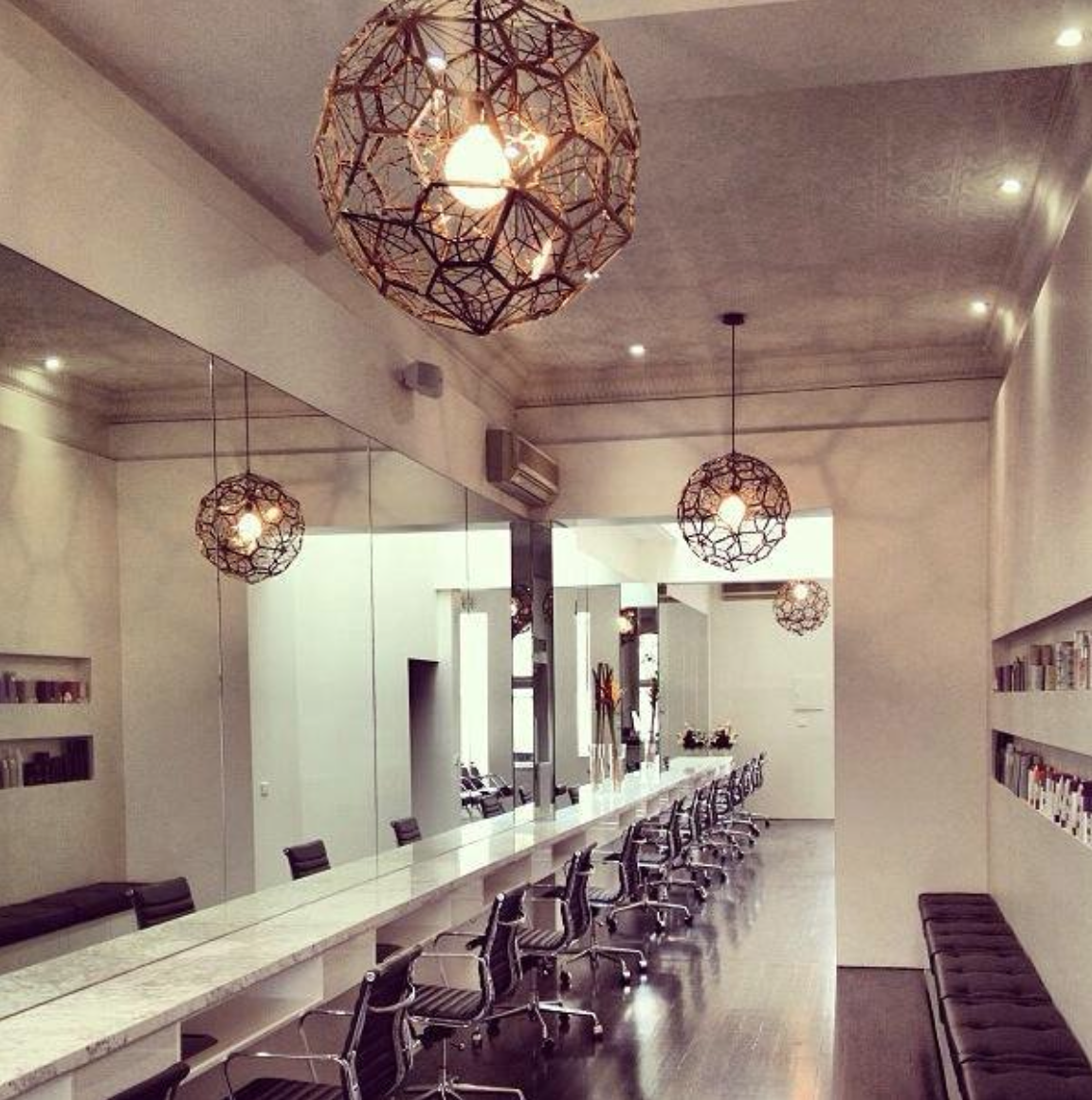 The sleek and chic interiors of UVA Salon on Greville Street, Prahran.
SKIN
You wouldn't know it, but within the back-stalls of Brunswick lies the answer to all your skin needs. And I'm talking really needy skin. It may not look much from the outside, but OmniDerm is home to Sue Dann – the Julian Assange of skincare. A renegade against acids and harmful peels, Sue's powerhouse of products and facials is the truth amidst all those skincare lies you've actually begun to believe.
OmniDerm | 1-7 Wilson Avenue in Brunswick
03 9645 0200
TAN
Prefer your tan subtle rather than streetlight orange? Miss Fox is most masterful in the application of a truly believable gradual glow. Using only the best – St Tropez and Xen-Tan – this dewy, creamy application leaves skin feeling hydrated and smelling almost scentless. I said almost.
Miss Fox | Levels 1-3, 285 Little Collins Street in Melbourne
1300 647 736
Facebook | Twitter | Instagram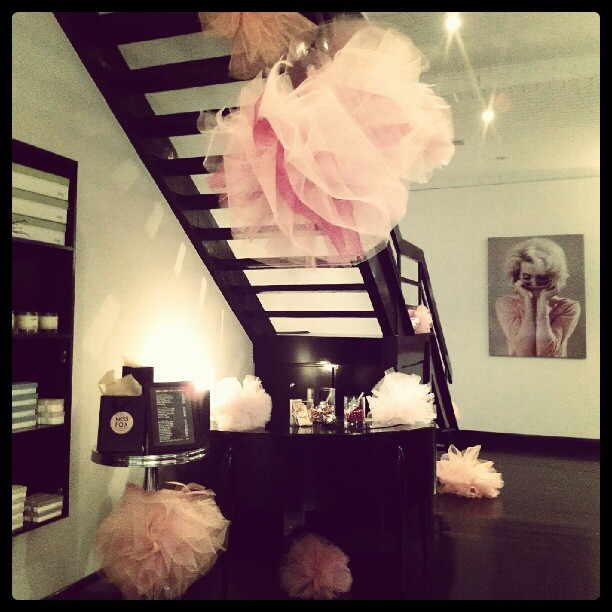 Faux is the only way to go...head to Miss Fox for one of the city's best tans.
COLOUR
The newest range of nail polish shades from Kit Cosmetics are inspired by the culture and street art of Melbourne. So hands up in the air if you want 'Hardware Lane' digits or 'Flinders Lane' fingertips. Hell yeah! Be extra patriotic with neon pops of Baked Eyeshadow that make street art look positively beige. The Kit Cosmetics Street Style Collection is available from Kit Cosmetics and Mecca Maxima.
Kit Cosmetics | Multiple locations
1800 705 800
Facebook | Twitter | Instagram
Spring beauty, sorted.
Want more Spring beauty inspiration? Then make sure you check out The (almost) A-Z of Spring Racing and the MSFW Beauty Trends.
Image Credit: Murad Osmann, Lipstick Powder N Paint, UVA Salon and Lady Melbourne.