All right, we admit it. This is one of our dumber ideas. We thought it would be fun to call up Melbourne's fried chicken bars and Mexican taquerias and double-dare them to send us their hottest, most insanely spicy chilli sauces, which we would then proceed to eat and rank in order of mouth-deadliness.
It sounded funny at the time...
A few ground rules. We only included homemade, in-house sauces (there are literally thousands of over-the-counter bottled hot sauces, and we didn't want to open that can of scorpions). Second rule: they had to be available for public, human consumption. Given enough time, we're sure Melbourne's chefs could have brewed a hot sauce that would eat through 6-inch steel, but we wanted you guys to actually be able TRY these. Third rule: they had to be really f*cking hot. Sauces were graded subjectively out of 10 by four in-house chilli pros and one chilli wuss (to establish an accurate baseline...and also for the lol's). They were scored in terms of heat and flavour, with pure heat establishing the ranking you see below.

So here you go, chilli fiends. We're laying down the gauntlet. These are Melbourne's hottest homemade hot sauces, brewed deep in the jungle primeval by the inmates of a Guatemalan insane asylum. Get ready to meet the Space Coyote.
7. Karli Does It Better | Big Dog's Deli
Big Dog's Karli sauce scored high on flavour (it was actually ranked #3 in terms of pure taste) but low on the tongue-sizzle scale (at least compare to our other entrants). This is more of a smokey BBQ-style chilli sauce anyway—Big Dog's owner Em let's the chillies soak and mature over time to draw out their natural heat. The result is delicious, but deal-able for any hot sauce connoisseur (NB: our chilli wuss did rate it a 7 for heat when no-one was looking). The perfect sultry sandwich topper.

6. The Liu Kang Fireball | Belleville
Belleville's chilli sauce is known as the Liu Kang Fireball, and arrived in a tiny glass vial of the sort usually associated with expensive poisons (or potions in the Harry Potter films). It certainly singed the nasal cavities of everyone who came within 10-ft of it: a radioactive red that emitted a low-grade menace. On tasting though, while the heat was intense, it had a sweeter, almost pickly flavour, which blunted the worst of the chilli burn. One of our Chilli Pros described it as a 'palate cleanser', a nonchalance that suggests she may in fact be a fireproof dragon.

5. The Reaper | Changz
Changz are Melbourne's undisputed hot sauce kings. They actually sent us, along with a bottle of The Reaper, a small container of a chilli sauce so hot that they cannot serve it to the public (they tried it once and people literally hallucinated—no joke). So we contented ourselves with The Reaper (which you can actually try yourself) a smoky brown sauce distilled from the dreaded Carolina Reaper chillies. It kicked like an absolute mule, but still maintained a fantastic flavour—it came in at #2 for pure taste. Not the hottest thing on earth, but enough to scare most adult humans.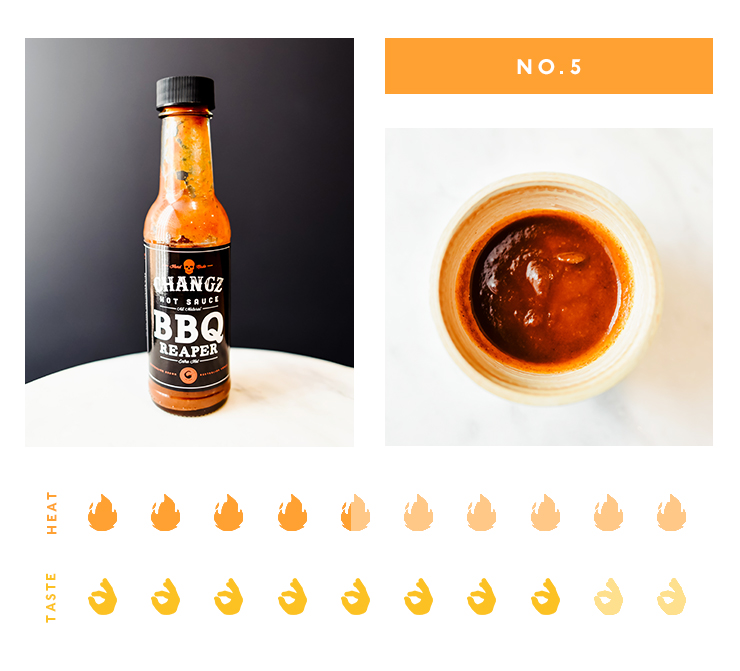 4. Chilli Sauce | Sonny's Fried Chicken
Sonny's are a new kid on the block, having just taken over The Curtin's kitchen, pumping out gnarly fried chicken and excellent double-stack burgers (for more info, we direct you here). Their Chilli Sauce had a distinctive home-brewed quality, and the fire, when it hit, was like a chilli-loaded punch in the face. Excellent flavour and some serious heat. This one had a lot of fans among the tasting crew (although it was at about this point our chilli wuss started to sweat and weep softly to himself).

3. Chinook Me All Night Long | Flight Bar
Our Wild Card out-of-town entrant. Flight is actually a sick fried chicken and craft beer bar in Bendigo, but they make their own hot sauces too. They sent us the Chinook Me All Night Long: a Berocca-orange sauce made from locally grown red, orange and chocolate habanero chillies. They ferment the chillies for two days, then reduced with vinegar and Chinook hops from Bendigo's Brookes Brewery. The result? F*cking delicious hot sauce. Like terrifyingly hot, but still, somehow, through the pain, the flavour sang through loud and true: like a solo violin at a monster truck rally. The fire hits hard in the first few seconds, then tapers on the tongue, leaving the aroma of smoky pine. Absolutely delicious. Our new desert island hot sauce.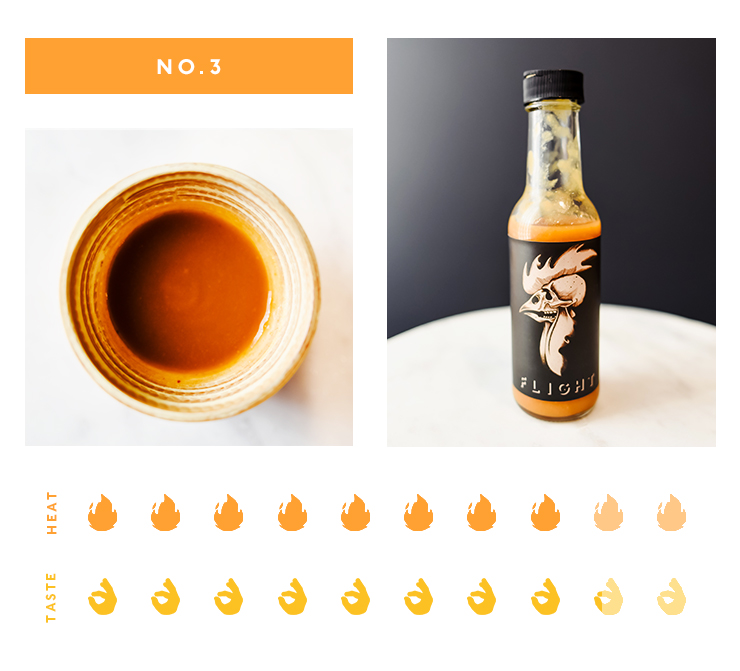 2. Atomic | Bay City Burrito
No joke, Bay City Burrito's Atomic sauce arrived at our office with a pair of rubber gloves. We were advised not to let any of the sauce come into contact with skin (and certainly not eyes or genitals—these last two weren't specified, but we're extrapolating based on experience). It is, predictably, f*cking hot. It burns and chokes and tastes like you're swallowing gasoline mixed with glass. While it ranked high for heat, it didn't dance on the tongue (possibly because it took a Hank Scorpio flame thrower to the tongue beforehand). Consume at own risk.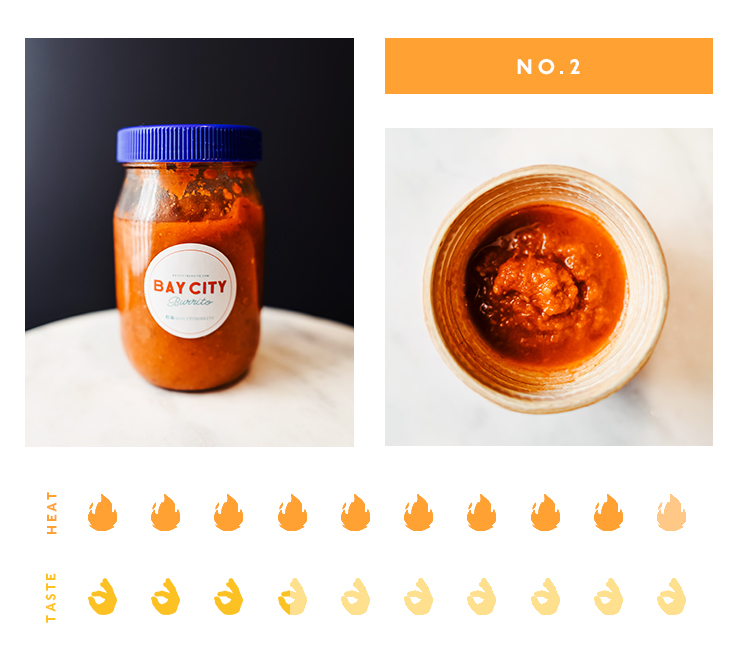 1. Stupid Hot Sauce | Trunk
And our grand hot sauce winner is...drumroll please...Trunk, with their (frankly insane) Stupid Hot Sauce!
We're guessing whoever invented this sauce no longer works at Trunk; they were probably abducted by a CIA think tank and press-ganged into perfecting chilli-based chemical warfare. Even our hardened hot sauce experts were reduced to coughing, wheezing spluttering messes by this thing. How best to describe the taste? It's like eating napalm. Or a nest of fireants dipped in ethanol and set aflame by demonic entities. Trunk's hot sauce doesn't just roast your mouth, it burns straight through the nasal cavity, choking your nose and eyes and throat and brain with its noxious fumes. In the words of one of our testers: "It penetrated me". We think that says it all.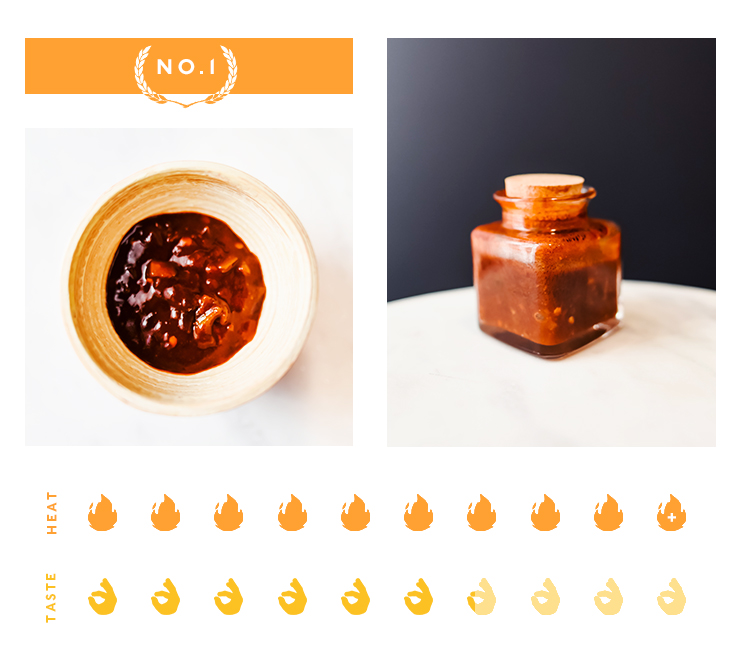 You know what goes well with hot sauce (well, apart from everything)? Burgers. Good thing we rounded up the best burgers in Melbourne's north.
Design credit: Gabrielle Bjorklund
Image credit: Ben Tyers