For those who think with their belly first (and let's admit, in Melbourne that's most of us) The Age teams up with Citi to bring 30 days of delicious dining and wondrous wining in the shape of Good Food Month.

The Urban List has its epicurean sights set on everything from a pop-up hawkers market along the banks of the Yarra, to a tequila-inspired degustation feast, as well as fascinating insights from a trifecta of the world's most inspirational chefs.
TOP CHEF TRIO
Sometimes you wait all year to hear from one of the world's top chefs, and then three come along at once. The Wheeler Centre plays host to René Redzepi, the mind-bendingly good head chef of the world's current number two restaurant and three-time number one, Noma. He'll be on hand to reveal the secrets of his journey to the top and sign copies of his new book, A Work in Progress: Journal, Recipes and Snapshots. Brazilian superstar Alex Atala, the mastermind behind Sao Paolo's D.O.M, will host his famous chicken nights at a beach party at Stokehouse Cafe, with his book D.O.M. – Rediscovering Brazilian Ingredients. Daniel Patterson from San Francisco's Michelin-starred Coi teams up with buddy Ben Shewry at Attica for a feast showing off both their kitchen skills. Patterson's new book, Coi: Stories and Recipes will also be up for grabs.

SOUTHERN STYLE
Gertrude Street's Southpaw will recreate the deep southern comfort of the Big Easy when New Orleans comes to town for two nights. The promise of big, bold flavours served up over four courses to the tune of live jazz tickles our fancy, as does the complimentary mint julep on arrival. A burlesque extravaganza from Moments Notice, Bettie Bombshell and Cottonmouth Stix will set tongues a waggin'.
November 13th and 14th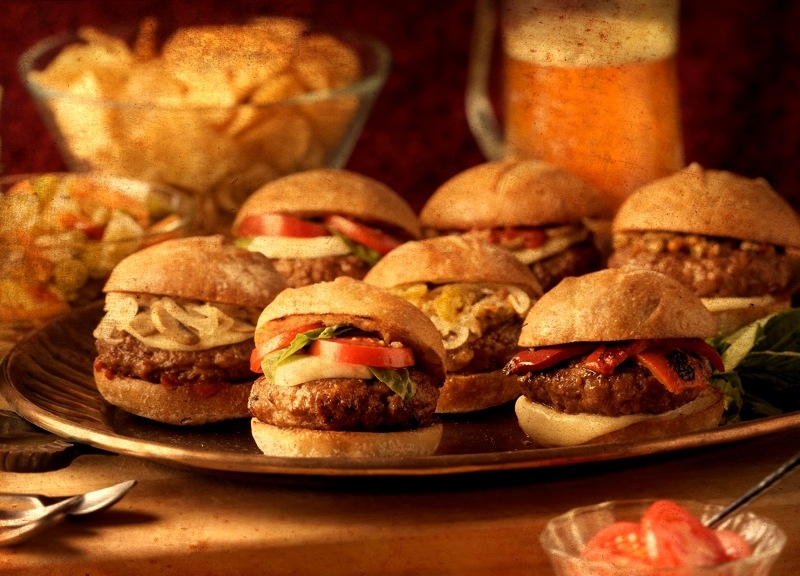 Southpaw.

RIVER HAWKER
Team-ups abound during Good Food Month, and for the final fortnight some of Melbourne's finest Asian restaurants will front up to Alexandra Gardens along the banks of the Yarra for a hawker-style combo of food stalls, bars and live music dubbed the Night Noodle Markets. Eateries providing the flavour include the Thai and Southern Chinese-inspired Longrain, Malaysian delicacies from Mamak and the steamy bun goodness of Wonderbao. Whether you're after Peking duck pancakes or Shanghai-style soup dumplings, your taste buds will be satisfied, and Windsor's Saigon Sally is on hand with wicked deserts too.
November 18th - 30th

CHAMPERS DARLING
With all French class, Bistro Guillaume will host a one-off champagne dinner led by Guillame Brahimi himself and wine supremo Chris Morrison. Think fantastic flights of French food paired with the world's finest bubbles, under the voluminous lamps of the gorgeous Southbank venue.
November 25th



Guillaume Brahimi.

HATS OFF DINNERS
A likely bunch of Melbourne's best Hatted chefs get to cut loose this month and step outside their usual boundaries. Jacques Reymond puts the French haute cuisine to one side for an evening of Brazilian fare inspired by his travels as a young man. Chin Chin's Benjamin Cooper takes off the gloves for a Spice Smackdown with Maha's Shane Delia, going head-to-head to the tunes of Grant Smillie on the decks. Grossi Florentino dishes up a hit list of specials plated across the establishment's 100 plus years, including dishes dreamt up by Carlo Cracco, Dario Cecchini, Sergio Dondoli, Antonio Carluccio and Gabriele Ferron.

SAUSAGE FEST
If you love your sausages but have always been mildly worried about what actually goes into them, then this paddock to plate session with boutique butcher Hudson Meats is perfect. They're hosting a hands-on master class, choosing from choice cuts to create snags from scratch. As well as getting to take your links home, you'll be treated to an antipasto platter and lovely vinos too.
November 12th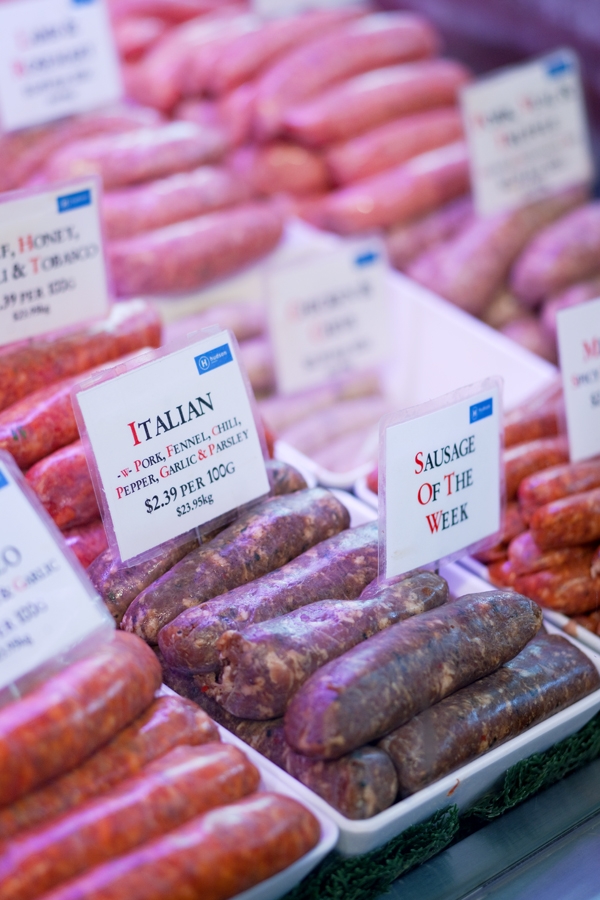 Hudson Meats.

WAREHOUSE PARTY
Richmond, and possibly the city's, best taco joint, Chingón, up sticks to take over a local warehouse space, transforming it into a pop-up cantina in a street-style celebration of Northern Mexico's food, beer, tequila and music that's bound to be a wild night.
November 3rd, 10th, 17th and 24th

SUPPER CLUB
Sometimes you just can't get your act in gear pre-9pm, so make like the continental Europeans and eat after dark at a bunch of Melbourne's best late-night spots including Gertrude Street's FOG Bar & Restaurant, Hosier Lane's Movida Next Door and South Yarra's Oriental Teahouse.
Most nights, check website.



Oriental Teahouse.

JUMP THE QUEUE
If you're tired of Melbourne's fascination for queuing on the street for your dinner (which is fine if it's a taco truck) then seize the opportunity to walk straight into Mamasita for one month only, with a five-course menu matched to tequila and/or mescal.
November 2nd - 30th

MAMA'S SECRETS REVEALED
Head for a long lunch at George Calombaris' Mama Baba where head chef Jono Mackie will demonstrate how to make three of the South Yarra Italian joint's best dishes, before serving them up to his willing audience.
November 16th
The Age Good Food Month 2013 is on for the entire month of November. Visit website for the full schedule and to purchase tickets. Bon appétit!
Website | Facebook | Twitter | Instagram

Want some cheap eats during Good Food Month? Then don't miss our story on the Trailer Park Finale, where Melbourne's best food trucks unite for one last week.