Last time we rounded up everything that was opening its doors in hip-hop-happening Melbourne town, every man, woman and child was chomping at the bit to get a look at our list. Though Spring may be over now, Melbourne has not taken it to heart and has continued to flourish and bloom throughout November, sprouting a billion* more venues just waiting to tantalise our tastebuds, and have us loosening our belt buckles, emptying our wallets, and all up blatantly enjoying ourselves and basking in the brilliance that is our city's cultural scene. Enjoy this November round up of the latest and greatest; we'll meet you in line.
(*or thereabouts)
Alright, already. Let's get this one out of the way first. Unless you live in an igloo in Antarctica and a polar bear has been staking you out so you can't check your Facebook for he might hear you in there, you cannot possibly have missed Gelato Messina opening on Smith Street. With forty-seven flavours of magic, ranging from your basic chocolates and vanillas to the more daring, think coconut gelato with fried bits and banana jam. I scream, you scream, we all scream for Gelato Messina.
Gelato Messina | 237 Smith Street in Collingwood
We waited long and hard for this one, and Bridge Road's latest installation certainly did not disappoint. Wine and fantastic Italian primi and condividi is on the menu at Romulus & Remus, with cute couples taking delight in the flour-dusted salt and pepper calamari, and hungry families noshing on the sharing-s-caring roast lamb legs stuffed with artichokes. A chic space with an ample floor, open for lunch and dinner, seven nights a week.
Romulus & Remus | 648 Bridge Road in Richmond

ALLPRESS
Adding to the list of reasons to visit Collingwood, Allpress have recently taken over a run-down industrial space on Rupert Street, added a state of the art roaster, a light filled courtyard and a bunch of happy caffeinated staff, to bring to you their first ever Melbourne flagship store. Not only will you be banging on about their quailty beans all day, you'll love the menu in their Roastery Café – think breakfast platters, confit cherry french toast, and some awesome looking sandwiches and salads.
Allpress Roastery Cafe | 34 Rupert Street in Collingwood



Allpress Roastery Cafe. Image Credit: Ryan Noreiks, The Urban List.

With breakfast, lunch, dinner and drinks on the menu, it's nice to see a place in Melbourne that is willing to commit to all three meals, rather than leaving us hanging come three-thirty-itis and beyond. Clover & Rye in Richmond focus on provincial European fare with share plates and wooden serving boards; the specials board is always full of interesting and delicious titbits. However, we're hankering after the fish and chips, paired with a mojito. We'll be singing Clover & Rye all the way home!
Clover & Rye | 410 Bridge Road in Richmond
Everyone's favourite burger truck, Mr Burger, launched their Chapel Street shop last week. Sticking to the completely arbitrary and totally unsuccessful formula (cough) of burgers, fries and American lagers, this is the place to go when you are restlessly hungry-thirsty and banging on about burgers.
Mr Burger | 364 Chapel Street in South Yarra
We all love ramen, but how about deconstructed ramen? What! Well new ramen shop, Mensousai Mugen in the CBD, dishes out exactly that (tsukemen to be precise). You'll get all the solid ingredients, noodles, bamboo shoots, nori and meat to the side of the steaming bowl of broth, which you simply dip and swirl your noodles in. If you can't figure it out, there are handy cartoons to show you the way. Split into two levels with luncheon held upstairs and a drinking den downstairs that serves Jap tapas and sake, it's totally kitsch, delicious and lovable.
Mensousai Mugen | 11 Bligh Place in Melbourne
Oh my god, oh my god, Rice Workshop is here! For those of us who face the imminent doom of not being able to pick and choose what you want from a restaurant, Rice Workshop makes it much simpler by placing the power in your hands. Pick rice or noodles as your foundation, then pile on all of the ingredients that take your fancy, creating an exceptionally tasty and healthy lunch-break option.
Rice Workshop | 238 Little Bourke Street in Melbourne

HO HO'S CANTEEN
Though I was totally fine downing crepes and pizza from Melbourne Uni the whole time I was there, those with a more refined palate will be glad to hear that Ho Ho's Canteen has opened up on campus. Not only is there great coffee from Wide Open Road, the chefs exploit Victoria's awesome seasonal produce with cheap salads and sandwiches that rotate daily. For the sweet tooth, there's a bunch of freshly baked goodies from Noisette that are far too tempting for the study worn student. Oh, and the super hot baristas draw bears and butterflies in your coffees.
Ho Ho's Canteen | Deep Inside the University of Melbourne
SMITH STREET ALIMENTARI
If you were a fan of the original Alimentari on Brunswick Street, get ready for double the happiness with their bigger and better Smith Street location! Part deli, part cafe and part corner store, Smith Street Alimentari is a one stop shop for gourmet cheeses and meats, light lunches, take-home freshly baked sausage rolls, or a warm cup of joe. There's limited seating, however, so be prepared to wait a bit if you want to dine in – it's worth it.
Smith Street Alimentari | 302 Smith Street in Collingwood



Mr Burger. Image Credit: Facebook.

MOSSGREEN TEA ROOMS
Armadale's latest tea room, Mossgreen, is a place for breakfast, lunch and, of course, high tea, seven days a week. In a white, light-filled space with dainty chairs, fine linen and crockery, Mossgreen excels at the Lady Finger sandwich, a wham bam prawn cocktail, and scrumptious croissants, all complemented by Melbourne bros brews, T2. Mossgreen also doubles as an art gallery, so if you're of that persuasion, you'll only fall in love with it that much harder. Ultimately, if you're wanting to flex your pinkie, pretend you know about art, and talk about dresses for a couple of hours, this is the place to do so.
Mossgreen Tea Rooms | 926 High Street in Armadale
The ultimate hangover cure and weeknight dinner staple, Vietnamese food has a new home in the CBD. Twee's Hut has just opened on Little Collins, and is revelling in its newfound power over 9-to-5ers, transfixing them with mastery of the banh mi, pho and, of course, the fail-safe rice paper roll. It's all under $10, so head in for lunch or a mid-afternoon snack – it's worth catching the tram for.
Twee's Hut | 343 Little Collins Street in Melbourne
Oh, what's that? Huxtaburger opened in Prahran? Excuse me while I unbuckle my belt. The third location in the Huxtaburger Melbourne domination series is now grilling the flawless duo of meat and booze for High Street hipsters and locals alike. One difference with this store is the size, so you can now bring a bunch of burger fiend friends to wait in the queue with you!
Huxtaburger | 202-209 High Street in Prahran
HAPPY VALLEY
Everyone in Melbourne likes cool things, so when Happy Valley popped up selling cool things, everyone flocked. Stocking designs, books and art in Collingwood, Happy Valley is the brainchild of Chris Crouch, who has previously owned Polyester Records and Candle Records and currently owns The Tramway Hotel in Fitzroy North. Need we say more? Oh, it's open seven days. Yay!
Happy Valley | 294 Smith Street in Collingwood
If your bank accounts weren't already saddened by the arrival of those watermelon t-shirts that Gorman brought out recently, they're sure to be in for a real side serve of depression now they've launched the Home Time homewares range, available online, in selected stores, and at a Pop Up in the ever stylish GPO. Lisa Gorman has done a superb job at making sure the signature punch and print of Gorman translates to a kitchen and bathroom, so have fun being able to camouflage yourself between your crockery and your camisoles.
Gorman Home Time Pop Up | GPO in Melbourne
Though the name ain't telling of its nature, Utopian Slumps is the CBD's latest and greatest artspace. Expect to see groovy contemporary local art and a lot of risk takers, assuring Slumps isn't pigeonholed as 'just another gallery'. The space also has a slope in it that you will want to climb up and slide down, but you will get in trouble for that I assure you.
Utopian Slumps | 33 Guilford Lane in Melbourne
I had no idea what Burmese food involved until I just Googled it, but now I am 100% going to give Burma Lane a shot. Brought to you by the folks behind everyone's Oriental favourites, Red Spice Road, Burma Lane offers lunch and dinner seven days a week, with menu munchies like shredded Chicken salad with banana flowers, fat rice noodles with tofu puffs, and school prawn fritters with tamarind sauce. Find Burma Lane down the Paris end of Little Collins Street for a truly tantalising experience.
Burma Lane | 118 Little Collins Street in Melbourne

WINE REPUBLIC
Okay, okay – so this one's still got the newspaper up on the windows, but as a Fitzroy local I'm jumping up and down for the arrival of Wine Republic, Brunswick Street's fanciest new bottleshop. Fitzroy's been screaming for an accessible bottle shop, accessible meaning within 25 metres of the BYO Thai restaurant, so it'll be interesting to see what they do with the huge floor space and intriguing logo.
Wine Republic | Brunswick Street in Fitzroy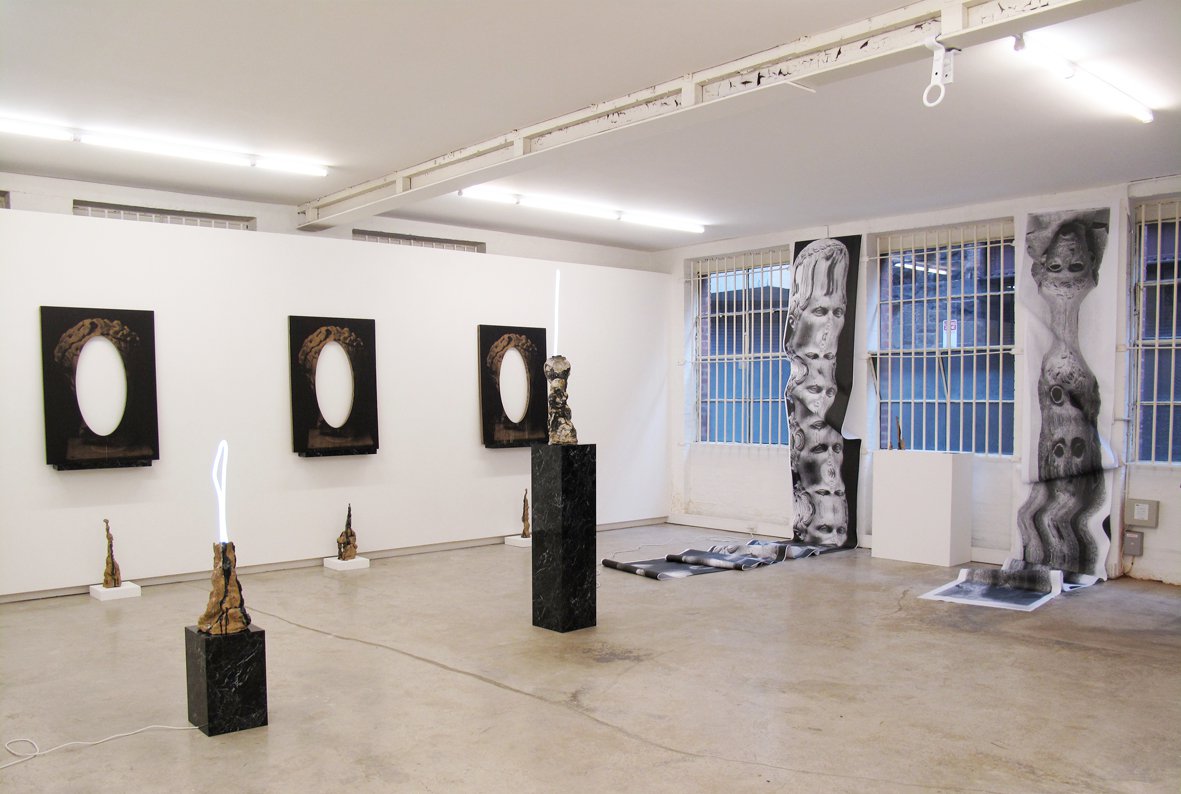 Image Credit: Utopian Slumps Facebook.

LA CONDESA
Although Melbourne's been riding the Mexican wave for a fair stint now, I don't think I'm the only person who'll agree that tacos, burritos and margaritas are a somewhat timeless concept. For the moment, La Condesa have popped up behind the space they're later to occupy with a stall and outdoor seating area, so indulge in some Mexi-treats and some soda pop until they get their liquor license and paint Johnston Street guacamole green.
La Condesa | 234 Johnston Street in Fitzroy
There can never be too many Italian restaurants in South Yarra, and the Italian Chef is certainly going to hold its own amongst them. A restaurant, pizzeria, delicatessan, cafe and midnight drinking haven, Italian Chef is the place for those hungry at all times of the day. If you're in for breakfast, grab an espresso and a nutella cornetti, or reward yourself post work with antipasti and big glass of red. They also do functions (yay!), so if you have a penchant for those big, brown Italian eyes, book today.
Italian Chef | 427 Chapel Street in South Yarra
Supernormal Canteen is causing a lot of hype, and rightly so. Andrew McConnell (of Cutler & Co) has created a low key, chilled-out atmosphere for this 'test kitchen', dishing out tasty Asian food by the plateful. The whole place is lit with super kitsch neon lights, decked out with arty curio and lined with cute wooden tables, but the mouth watering menu is the real show stopper. Get in quick though, as this supernormal sensation is only hanging around 'til 31st December. But don't panic – the pop up wil be replaced with a permanent venue in 2014.
Supernormal Canteen | 53 Gertrude Street in Fitzroy
Forget what you heard about the Docklands being a dead zone – Long Shot is changing all of that with great coffee, wicked bites and teeny tiny nooks and crannies for the caffeine committed. The coolest thing about Long Shot is that they make everything on site, from the sticky sweet cinnamon scrolls, to the chewy sourdough and even the fizzy pop drinks. Scratch that, the coolest thing is that they serve flavoured milk with their cereal. Scratch that again, they also have beer on tap and a bunch of tasty vinos. Scratch them all – Long Shot ain't a long shot, it's a sure fire hit to a happy tummy.
Long Shot | 727 Collins Street in Docklands

Main Image Credit: Pinterest