We all need a weekend away, and given we're already halfway through March, the return to work after a big festive season has already taken its toll.
Luckily, for all of us, Wine Down Pop Up is coming to three wineries around Victoria, ready to give you some relaxation time.
Wine Down Pop Up is a limited-time vineyard escape that sees upcycled containers set up at Waratah Hills Vineyard in Fish Creek, Dal Zotto Wines in the King Valley, and Mount Towrong Vineyard in Macedon.
The pods feature classy finishes that you'd expect in the best hotels or Airbnb you can book, also offering bi-fold doors that open onto a private deck, a queen sized bed with Cultiver linen, private bathroom, minibar, continental breakfast, and the kicker of a hot tub.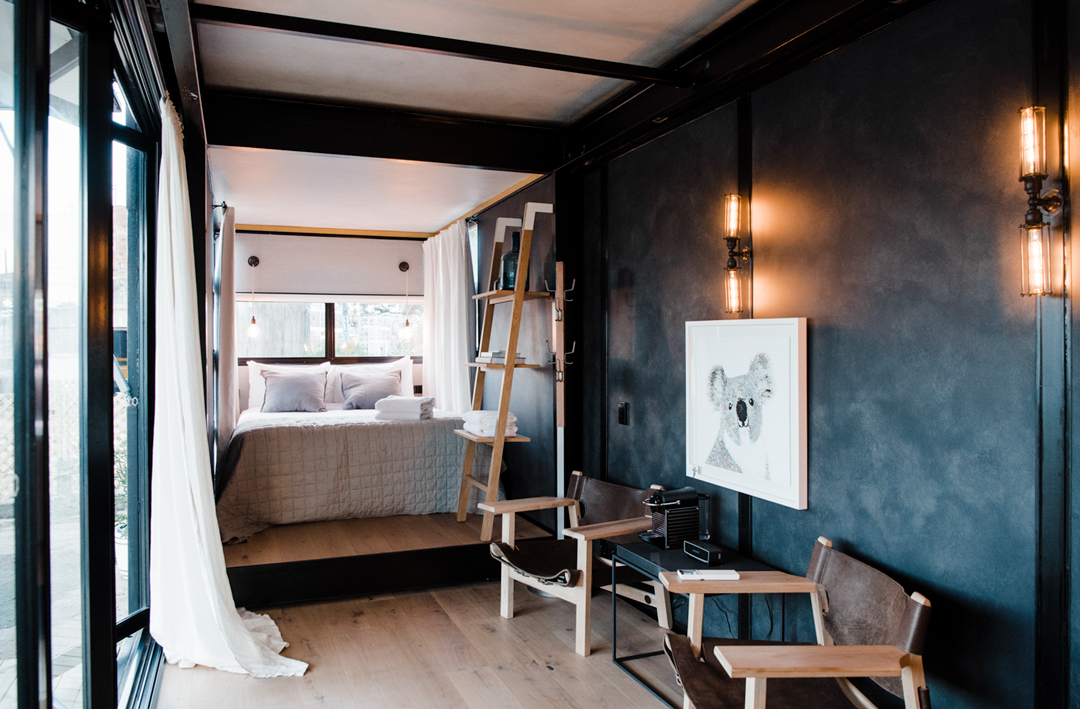 Wine Down Pop Up hits the Waratah Hills Vineyard from 3 April to 27 April, and is situated just six kilometres from Fish Creek. Waratah Hills is best known for the production of Pinot Noir. Don't forget to look out for the giant fish on top of the Fish Creek pub.
Dal Zotto Wines will be the home of Wine Down Pop Up from 6 May to 2 June and is right in the heart of Victoria's Prosecco country. Get a full rundown of things to do in the King Valley here.
And lastly, Wine Down Pop Up heads to Macedon's Mount Towrong Vineyard from 7 June to 7 July. Just an hour from Melbourne, Mount Towrong has amazing views of the valley near Mount Macedon, and is a great spot to knock back a few vinos.
To stay it will set you back $275 per night from Sunday to Thursday, and $375 per night on a Friday or Saturday night.
Book a spot here.
The Details
What: Wine Down Pop Up
Where: Waratah Hills Vineyard, Dal Zotto Wines, and Mount Towrong Vineyard
When: Dates vary from location to location
How much: $275 - $375
To book, head here.
Miss all the news this week? Catch up with this week's edition of The Feed.
Image credit: supplied | Daniel Bilsborough