Karmic Cold Pressed Juice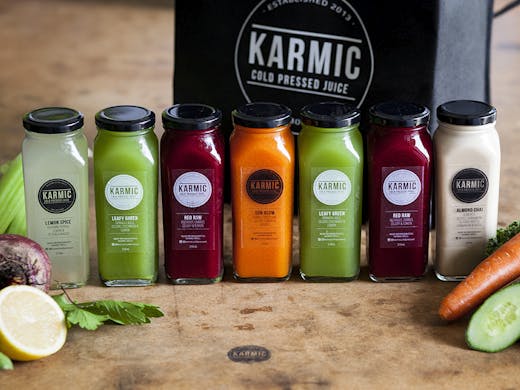 The Verdict
Karmic Cold Pressed Juice is the latest Melbourne juice company to get us excited, thanks to their low fructose juice cleanses that are not only healthy, but absolutely delicious!
The team behind Karmic are passionate about leading a healthy lifestyle and believe that once you have a clean body, you can have a clear mind - that's where their range of juices and cleanses come in. Made from 100% cold pressed juice, each cleanse has less than 5% fructose plus plenty of raw nutrients and live enzymes to help boost the immune system, repair muscle and tissue damage, and balance acidic levels, amongst other benefits!
Karmic Cold Pressed Juice offer three different types of cleansing - Active Lifestyle, Deep 'Yin Yang' and Deep 'Zen' Cleanse - which you can do over two, four or six days (simply order online). Delicious!
---