Got a thing for the City of Sails? Us too! In fact, we're on the hunt for the very best things to do in Auckland. Today we're talking all things North. With its endless coastline of pristine beaches, excellent eateries, funky boutiques and chilled vibes, North Auckland's suburbs have got it going on. From bucketloads of adventure activities to art, culture, epic eats and even better beverages, here are 30 unmissable things to do in North Auckland.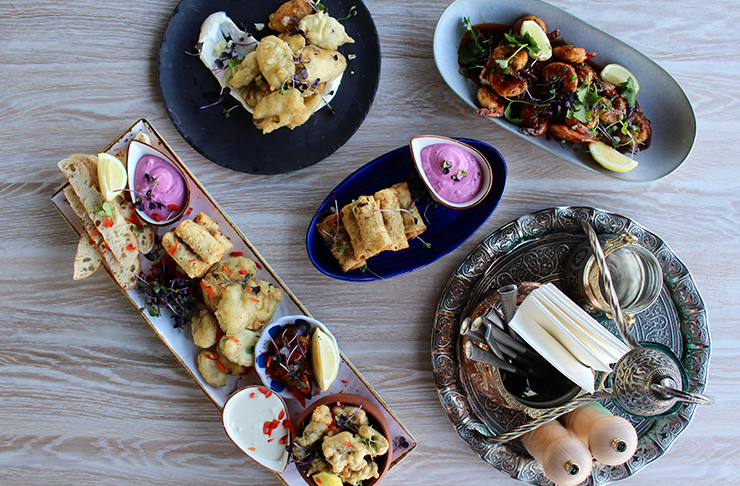 Catch The Ferry To Devonport
Devonport remains one of the coolest 'burbs in North Auckland and lucky for us over the bridge, there's a ferry that takes us straight to it! Chow down on some fine fare at Devon On The Wharf or dine al fresco a la picnic on top of Mt Victoria.
Get Your Yogi On
Be it Broga (yoga for dudes), Acro Yoga (yoga hanging upside down...eeek) or yoga for people who have absolutely no idea how to yoga, RAW Yoga in Milford has you sussed. More into mellowing out? Golden Yogi offer a restorative class that will have you totally relaxed and revived in a jiffy.
Might As Well Jump!
Literally. Hit up JUMP, Mairangi's trampoline park is where you can unleash your permanent inner child via an afternoon of bouncing around. Want to take things up a level? Join JUMP.fit—a deceivingly hardcore 45-minute interval class that will have you huffing and puffing like you wouldn't believe.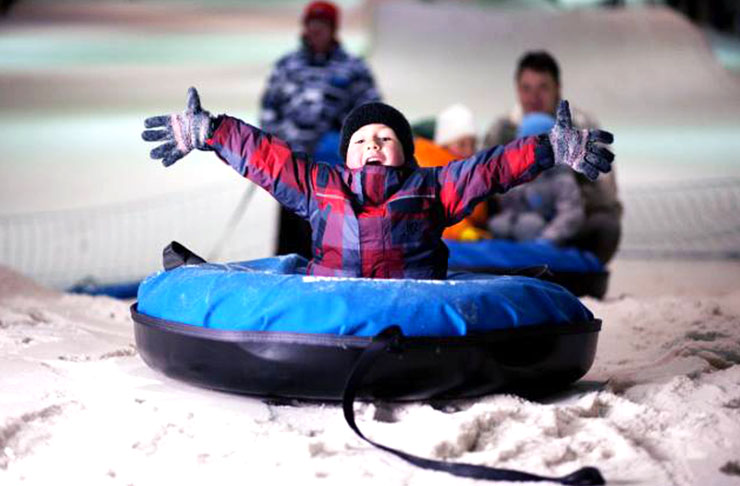 Carve Up The Slopes
...even when it's summery AF outside. Snowplanet is hands down one of the best things to do in North Auckland. Just make sure you rug up!
Surf's Up, Brah
If you're a surf rookie, beach breaks are where it's at and Orewa Beach is. Grab a board and give it a crack—10 points if you stand up during your first session!
Give Yourself A Beerducation
North Auckland is home to some of the best breweries in the region. Sample the up-and-coming tipples from Birkenhead Brewing Company, feast at Deep Creek Brews & Eats in Browns Bay or head further afield to Leigh Sawmill Cafe or Sawmill Brewery.
Stroll The Sculpture Trail
If you a) like art and b) like walking, the Brick Bay Sculpture Trail is calling your name. This innovative, ever-changing exhibition showcases dozens of contemporary sculptures by some of New Zealand's best artists. It's 2km in length and all the sculptures are for sale. Pro tip: end your trip with vino and nibbles at Brick Bay.
Snorkel With Sea Creatures
Us Aucklanders are blessed to have a marine reserve not too far from our doorstep. Yep, Goat Island remains one of the best things to do in North Auckland. The water is crystal clear—perfect for viewing all the weird and wonderful creatures of the sea.
Kick It With Mother Nature
It's no secret that New Zealand is a pretty place and North Auckland is no exception. Head to Tawharanui Regional Park for beach vibes or Shakespear Regional Park for the ultimate picnic spot. Long Bay is a winner, too.
Enjoy Some Classic Pub Grub
Not only is it one of the best things to do in North Auckland, Northcote Tavern is one of the oldest pubs in the city, serving up classic tucker, cold bevvies and epic views of the harbour.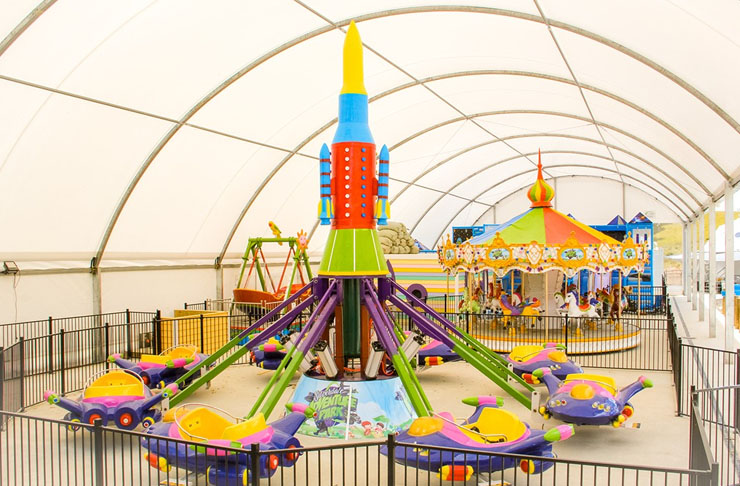 Say 'Yes' To Adventure
Finding ways to entertain your offspring can be a mammoth task. Silverdale Adventure Park is your saviour. Drop the kids off for a day of luging, ziplining, tubing and all-round fun times. They'll be raving about it for weeks.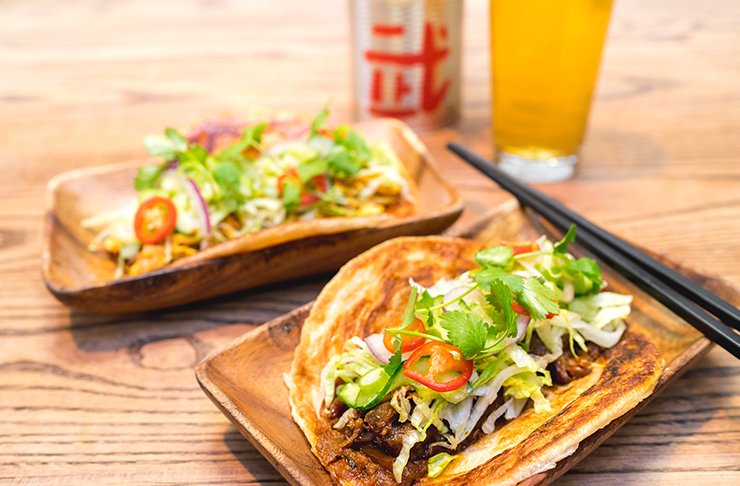 Eat, Eat And Eat Some More
Takapuna gives Ponsonby a run for its money when it comes to top-notch eateries. Our picks? Madam Woo, Zomer and TOK TOK.
Walk One Of Auckland's Prettiest Tracks
The Takapuna-Milford coastal track is one of the best things to do in North Auckland. Take in views of mighty Rangitoto while breathing in the sea breeze and thinking about the delicious brunch you'll inhale at one of Takapuna's cafes post-walk.
Switch To Island Time
Hands up who wouldn't mind an island getaway! Kawau is just the ticket. This beaut island features crystal-clear waters, sheltered bays and plenty of history, making it the perfect weekender. Catch the water ferry from Sandspit near Warkworth and you'll be there in a jiffy.
Soak In Thermal Waters
Nothing beats the bliss of sinking into a thermal spa for some much-needed relaxation. Waiwera Resort is undergoing some serious renovations at the moment and we're betting that once it reopens, it will be one of the best things to do in North Auckland.
Watch An Indie Flick
Sick of the blockbuster movies? Bridgeway in Northcote is an arthouse cinema with a love for indie movies, perfect choc top ice creams and cosy vibes. Head there on a Sunday evening after a feed at the Northcote Tavern and you've got yourself a winner of a night.

Book Your Next Shindig In A Treehouse
Got a swanky event to plan but don't know where to have it? Look no further, please and thank you. The Redwoods Treehouse is the answer. Nestled amongst the trees (as all treehouses should be), this magical piece of architecture is available for weddings, birthdays and other awesome events.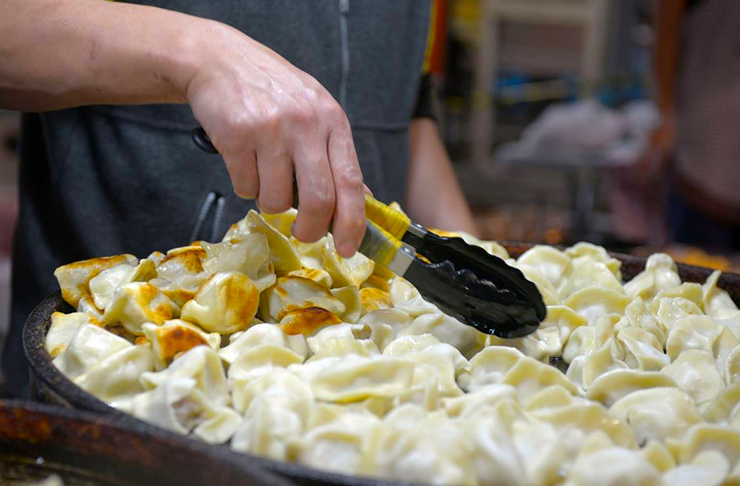 Eat Your Way Through The Night Markets
Noodles, dumplings, real fruit ice cream, melted cheese...take your pick! Whatever you're craving, the Glenfield Night Markets has it all. It kicks off every Sunday at 5.30pm so BYO appetite and be prepared to feast on some of the best street food in North Auckland.
Watch A Show At The PumpHouse Theatre
Set on the picturesque shores on Lake Pupuke, the PumpHouse Theatre is a must-do for culture-lovers in North Auckland. It used to be a water pumping station but now functions as a space for theatre to come alive. Visit during the warm months and catch Shakespeare performed in the outdoor amphitheatre.
Hit Some Balls And Enjoy Some Views
The Whangaparaoa Peninsula is a stunning slice of North Auckland and the Gulf Harbour Country Club might just offer one of the best views in the area. Putt your way around the green, taking in the epicness of the glisentining Hauraki Gulf.
Try And Find A Secret Swimming Spot
Hint #1: It's near Stanmore Bay. Hint #2: It's called The Cove.
Rise, Shine And Visit A Market
If you just so happen to find yourself awake at 6am on a Sunday, hop in the car and hoon over to Takapuna Market. The sweet, sweet smell of pastries and freshly baked goodies will fill the air and you'll wonder why you don't do it every weekend.
Go For A Bioluminescence Kayak Tour
Jump in a kayak and explore the shallows of Okura Marine Reserve as teeny tiny bioluminescence give you a personal light show. The crew at Canoe & Kayak will hook you up with all the necessary gear and make sure everything is smooth sailing.
Experience A Magnificent Sunrise Or Sunset
Some of us human folk LIVE for sunrises and sunsets. Some of us don't give a toss. See what all the fuss is about and visit North Head in Devonport for some quality sun show action. We bet you'll be hooked.
Become A Beach Bum
There are some truly stunning beaches in North Auckland and you're going to want to visit them all. Pack a picnic, slap on the sunblock and reeeelax.
Paint Up A Storm
We've found something ridiculously fun and it comes in the form of painting ceramics. Head to Paint the Earth in Rosedale and create that plate you love from Pinterest but can't find anywhere in store. It's oddly therapeutic and will make you feel oh-so arsty creative.
Treat Yo Sweet Tooth
Little & Friday, House of Chocolate, Bloom Cupcakes and so much more. North Auckland dishes up the goodies.
Mooch About In Matakana
There's so much to do in this pretty place. Eat, drink and be merry at one of the many eateries, watch a movie at the boutique cinema or visit on the weekend to experience the bustle of the Matakana Markets.
Get Buzzed Off Caffeine
Did ya know that North Auckland is home to some stellar coffee roasters? Well you do now. Ark Coffee Company and Coffee Lab are a good start to your coffee-fuelled coffee discovery in North Auckland.
Image Credit: Lauren Matilda Matthews, Snow Planet, Silverdale Adventure Park, Auckland Night Markets