After a week of home visits and slumber parties, three became two on The Bachelor NZ. With the season finale looming, Michael Hill is busy polishing his bling ring as the nation ponders, "will it be Fleur or will it be Naz?" Here's what we—and most likely you—were thinking as we watched The Bachelor NZ this week.
1. Home visits, home visits, home visits!
2. Mike: "It would take one epic night in Hawaii to turn the flame into a fire." You're more of a poet than Naz will ever be.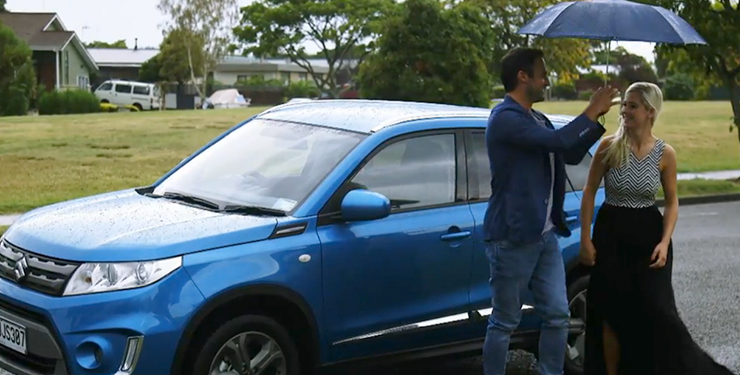 3. It's not the size of your umbrella that counts, but how you use it.
4. "Jordan's Dutch was terrible". Hans bursts Jordan's ego in one fell swoop.
5. Barbecuing in the rain because #yolo.
6. Fleur's brother-in-law Dan is giving Jords a grilling (pun intended).
7. Erin's house be fancy.
8. Less recaps, more family time!
9. Erin could be an underdog in this whole competition…
10. Oh, wait—is this Erin's house? Whose random mansion was that?!
11. Look at that cake!
12. "You are the poster boy for serial dating." Erin's mum tells Jords how it is—we like.
13. A visit to a dress-up shop! Erin, you're too cute.
14. Erin reminds us of Cassie from Skins—just us?
15. We get to meet Naz's family! *claps hands*
16. What pendant is on the end of Naz's necklace? Is there a pendant? We'll never know!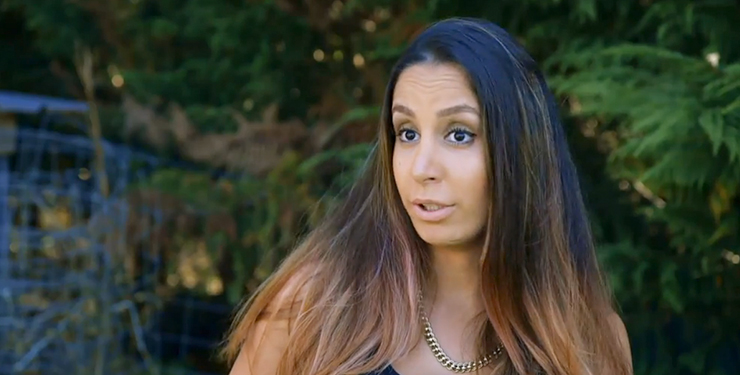 17. Naz and her sister are the same person!
18. Whether Naz wins or not, this won't be the last we see of her.
19. Just two blokes doing bloke things.
20. "Do you think he could be the father of your children?" Naz 2.0 is more straight-up than Naz—if that's even possible?!
21. Arghh. Who's going home tomorrow?! It could be any of them.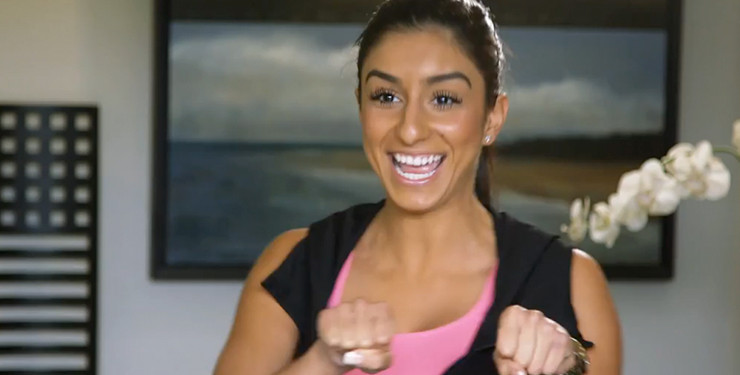 22. With that reaction, you'd think they were off to Disneyland—not Canterbury.
23. It looks a bit chilly to be swimming with dolphins.
24. Fleur: "Imagine if we end up together. Imagine the stories we could tell our children!" Yup, she's fallen for him.
25. Ten bucks he snores.
26. Fleur's got this in the bag—right, guize?
27. It looks like they're having a slumber party.
28. It's a dream come true for LOTR buff Erin.
29. Woah, what is this place? It's beautiful.
30. Erin: "You make me have butterflies." Squeee!
31. "I can see a future with Erin and I think she can too." Could she be the one?!
32. Good on Erin for sticking to her guns and denying Jordan a sleepover.
33. Looking back, we can't believe Naz has made it this far.
34. Could Naz and Jords be the next Art and Matilda?!
35. Jordan: "I really believe that I've meet someone that I'm truly falling for." Well Naz ain't going home!
36. Curious to know: does "yeah, I'll stay" mean sexy time or just a cheeky cuddle?
37. WHO'S GOING HOME?!
38. Okay, so we take back what we wrote yesterday about Erin being a potential underdog…
39. No sleepover = no rose.
40. Naz and Fleur for the final, huh? Could you get two girls any more different?
Stay tuned for next week's round-up of Bachie-related thoughts. If you can't wait until then, check out our previous weekly round-ups here.
Image credit: TV3
Want more of the best of Auckland?
Sign up below to have the best delivered to your inbox every week