Eight weeks in and The Bachelor NZ is still going strong. In fact, we'd go so far as to say the show is better than ever! Love him or hate him, New Zealand can't get enough of Jordan—and neither can we. This week the girls were whittled down to three lucky (?) ladies in two tear-filled episodes. Here's what we were thinking as we watched the drama unfold.
1. Ooh look! Jordan has a new wardrobe!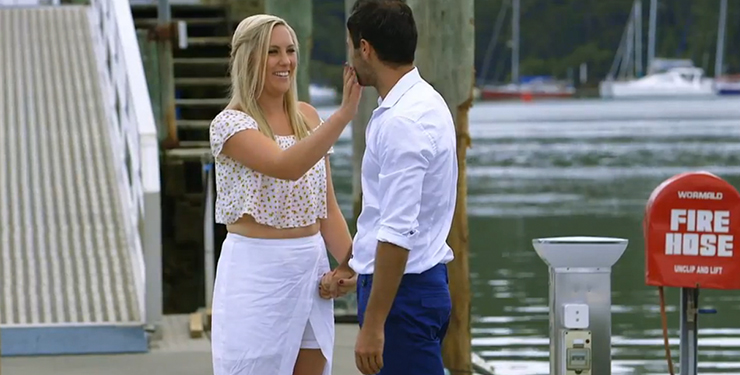 2. You think you're going parasailing and that's what you wear?!
3. Kate: 'I'm absolutely shitting myself.' That wouldn't surprise us after last week's wee…
4. You've got a bit of a potty mouth on ya tonight, Kate!
5. We wanna go parasailing!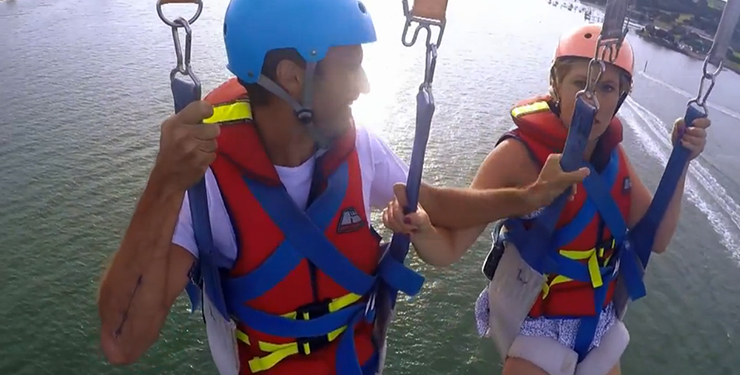 6. Jordan's logic: Kate seems frightened. I'll frighten her some more.
7. A group date with Naz and Fleur? Sucks to be the fourth wheel, Erin.
8. A'hoy there, Jordan!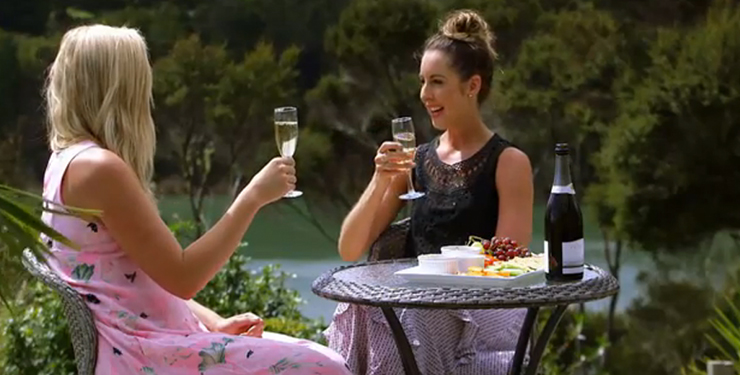 9. These girls just drink all day.
10. Erin: "Not my finest moment but eh, still owned it." Yeah, you did!
11. We want to feel sorry for you, Naz but we just can't work out whether you're the boy who cried wolf or not!
12. Kate can't keep up with who Jordan's locked lips with (and neither can we!).
13. Mmm pizza.
14. Has the spark actually gone between Fleur and Jordan or are the producers just having a lol?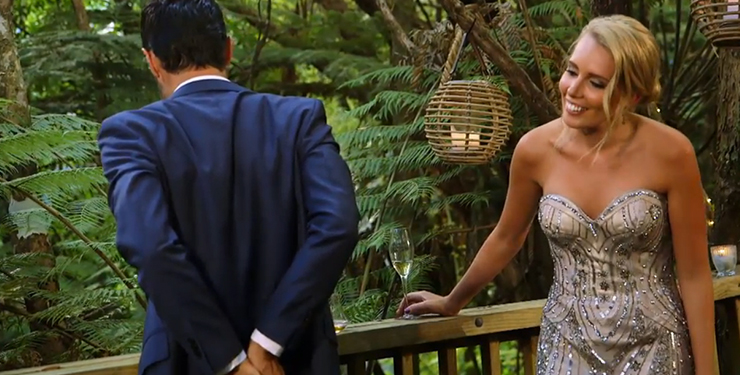 15. Those elbows aren't even close, Jordan!
16. Did the entire nation just try to touch their elbows or just us?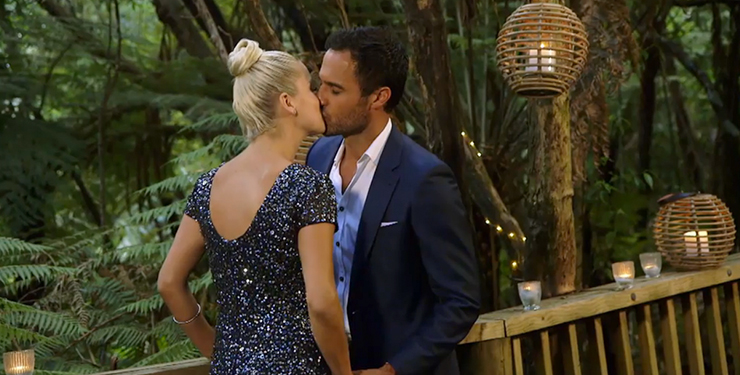 17. Yay Fleur and Jordan have kissed and made up. Fluer + Jordan 4eva.
18. It won't be Fleur. It won't be Erin. It won't be Gab… Could Naz be going home?!
19. No chat for Naz. You snooze you lose, babe.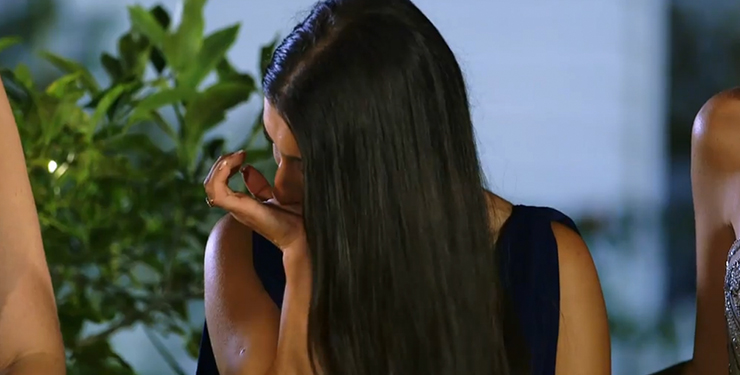 20. We have tears! We have a runner!
21. Jordan: "What's wrong. Tell me about it." Are you serious right now?!
22. Awh Kate, you're the best! What a graceful exit. Kate for The Bachelorette!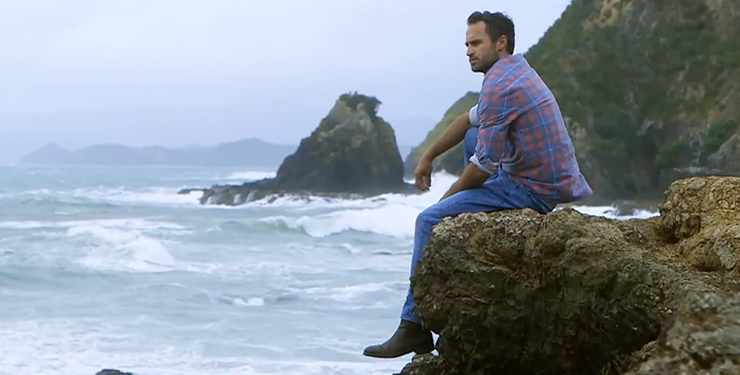 23. Chillin' on a rock like you're Ariel or something.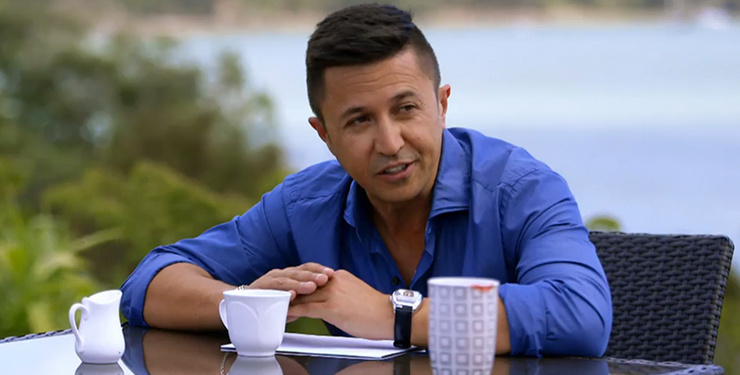 24. Nothing like a little team talk with ye ol' mate Mike.
25. Erin: "Hey handsome."
Jordan: "Oh, hey. How are you?"
Erin: "I'm good. How are you?"
Jordan: "Good."
Erin: "You too." Awkward conversation is awkward.
26. Erin could actually win this.
27. Those earring have more sparkle than a disco ball.
28. Jords is far too good at these Gollum impersonations.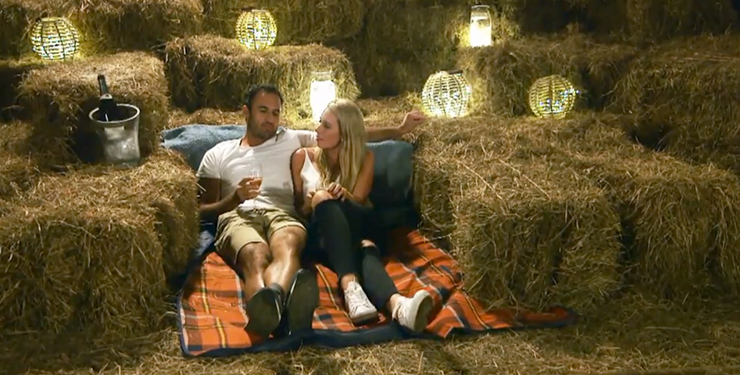 29. This LOTR chat is actually pretty cute. We're big fans, Erin.
30. You've kept all your baby teeth?! Gross!
31. The other girls are gonna be shitting themselves now Erin has a rose.
32. What if Gab has fallen off a cliff?! Now is naaht the time for one-on-one chats.
33. Naz: "I was a tough bitch at the beginning." You said it, not us.
34. Fair's fair, Naz. Fleur got in there first. You've caused your fair share of drama at these cocktail parties.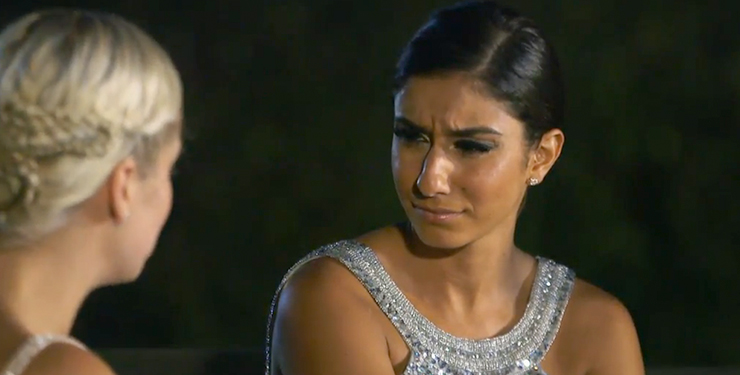 35. If looks could kill.
36. We're sad this is the last cocktail party. Not.
37. Gab must be walking the plank tonight…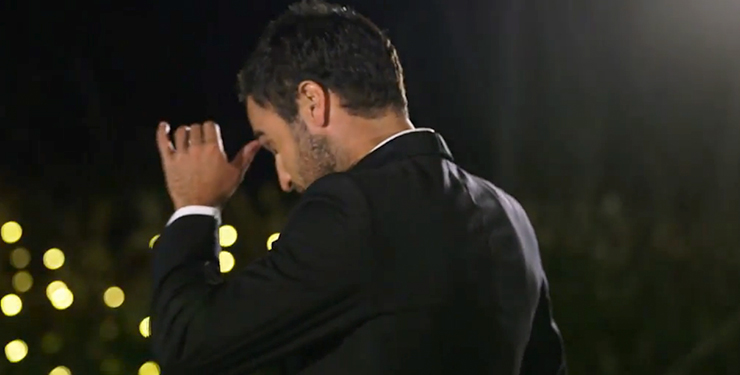 38. We have (another) runner!
39. Laterz Gab. We'd become quite fond of you.
40. Bring on home visits!
Stay tuned for next week's round-up of Bachie-related thoughts. If you can't wait until then, check out our previous weekly round-ups here.
Want more of the best of Auckland?
Sign up below to have the best delivered to your inbox every week