The show we hate to love (aka The Bachelor NZ) is gaining momentum as week two draws to a close. We learn more about lifesaving coach (read: stripper) Zac, the girls become progressively catty (play nice, ladies!) and we bid three ladies farewell. Here's what we were thinking as we tuned in this week.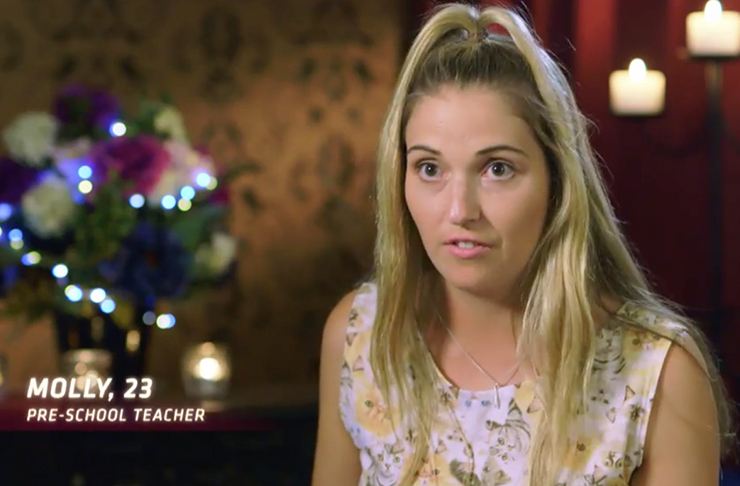 1. Pleased to see Molly's fountain pony is still going strong.
2. Eee! It's the very first date card…and it's a single date!
3. This guy. $o $uper $wag.
4. How pretty is Great Barrier Island?!
5. It wouldn't be The Bachelor without a good ol' ocean frolic.
6. Mariana: "Being amongst a whole lot of very, very young woman makes for interesting conversations." We can only imagine…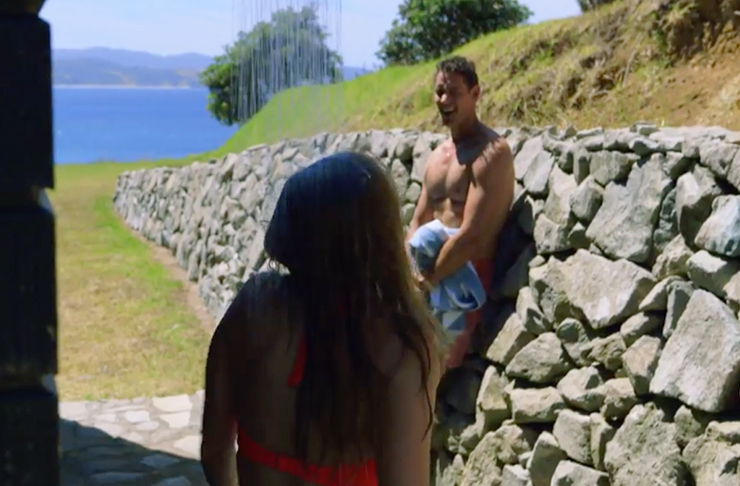 7. Zac: "I decided to be a towel rack and hold a towel for her." Romantic or creepy? It's anyone's guess!
8. Forever thankful our nickname isn't "The Mole".
9. These beach challenges are VERY Survivor-esque.
10. Do the kids win a date with The Bach?
11. Cute caravan is cute.
12. "You are like a flower and just, like, blossom. The more we talk, the more came out and I was wondering if you'd like to accept this rose?" That's gotta be the most cringe rose yet.
13. And yet another sequin-filled cocktail party.
14. Check out that tan lobsterness.
15. Sun tan compliments are aplenty!
16. YAY! Lily gets screen time. Lily = fave.
17. "My dog got attacked by a crocodile." And this is why you're our fave.
18. Sophie: "Like, why did I get a rose?" Don't question it—be confident in yourself!
19. Who misses their brother's wedding to be on The Bachelor?
20. Zac: "I'm hurting for you, man. That really, really sucks." That's some bro chat empathy.
21. Zac is in lurrrve with Claudia. Top three, here you come!
22. Zac does not wanna give Nina the time of day.
23. "Rose, will you accept this rose?" Touché.
24. Mariana totally got the "get out of jail free card" by going home.
25. Viarni is stealing the date? You should've saved that for later, girl!
26. Zac is blatantly speeding down a public road. Safety first, surf lifesaver.
27. They've spent the entire date in a store…? Raging.
28. She should have stolen the Great Barrier date.
29. Stealing the date wasn't personal, Bel. Just chillll.
30. There's no need to be nasty about Nina, Katey.
31. It's every man and his dog is on this group date.
32. His holey shirt is back.
33. Taylar is a pocket rocket.
34. Surf lifesaver by day, stripper by night. It's all coming out now.
35. Did he just drop the "if we had kids" line to Bel?!
36. The sound effects of this cocktail party can only be described as the sprinkling of sugar.
37. Katey: "It's getting pretty catty in there." You're the one doing the damage!
38. Who would have thought the first kiss would be two gals?
39. What? They're only sending two girls home? Should've done a full on cull and lost like five of them…
40. Laterz, Taylar. You should have gone to your bro's wedding.
Want more?
Image credit: MediaWorks