When it comes to restaurants, bars and cafes, Ponsonby is a literal smorgasbord—in fact, this is one suburb where it's more about narrowing down your choices, rather than seeking them out (Ponsonby Road alone has a staggering amount of places to wine, dine, and get your coffee on).
Yes, whether you're after a delicious meal, a caffeine fix, or a drink and a dance, this inner-city neighbourhood punches well above its weight. That said, here's our pick of Ponsonby's very best restaurants, bars, and cafés. You're welcome.
The Best Restaurants In Ponsonby
Lucky 8
Ponsonby Road
Lucky 8, the epic new offering from the team behind Mr Hao is a rare find indeed. Everything on the menu is $8 (yes, $8!), be it their incredible Asian-style tapas or indulgent cocktails, all enjoyed within the surrounds of a lofty, neon-lit den. Half the fun is finding it—look for the big black lucky cat on the roof, then follow the mysterious black stairway onward...
INCA Ponsonby
Ponsonby Central
Newmarket's much-loved Peruvian-style eatery, INCA, now has a sister restaurant inside Ponsonby Central. INCA Ponsonby is as much about the vibes as it is the food, serving up a vibrant, textile-rich space in which to enjoy colourful eats like their freshly cured ceviche and ao nori taco (best washed down with a pisco sour or two).
Mumbaiwala
Ponsonby Road
Take your tastebuds on a round trip of Mumbai's bustling culinary scene at Ponsonby darling, Mumbaiwala. This gorgeous addition to Ponsonby Road is serving up some of the lushest Indian food imaginable, along with plenty of stylish and authentic décor to go with. Beware of honking trains in the toilets (IYKYK).
Beau Wine Bar
Ponsonby Road
As far as wine bars go, Beau Wine Bar's hard to beat. The team here have oodles of experience when it comes to choosing a decent drop (of which there are many!), while the food is simple yet delicious, with a European flourish. For the best seats in town, hit up their cute courtyard out back, from which you can see the Sky Tower.
Cocoro
Brown Street
Game-changing Japanese awaits at Cocoro, one of Auckland's finest restaurants. Go all out with one of their legendary degustations (the Sushi and Sashimi option has more than 15 different varieties of seafood for one course alone!), or order up large on their tasty Japanese-style tapas. Wash your meal down with a round or two of sake, and you're set for one hell of a feast.
Ockhee
Ponsonby Road
Sip, slurp and chopstick-stab your way through some of the city's best Korean at Ockhee. This cute spot is always vibing, and while we'd happily eat anything off the menu here, we do have a few faves—the jeyuk dubbap, japchae noodles, and bul bo ssam (slow-braised pork, flame-grilled in a spicy sauce with the option of added cheese, to which the answer is most definitely yes).
Prego
Ponsonby Road
Prego has been part of the Ponsonby dining scene for yonks (35 years, in fact), and here's why— they make some of the tastiest damn Italian fare around. Whether it's one of their signature pizzas or their famed Prego Pie, these dishes are as delicious now as they were when they were first created, many moons ago. Their gorgeous courtyard also gets a big thumbs-up.
Khu Khu Eatery
Ponsonby Road
If you're looking to convert a meat-eating mate to veganism, Khu Khu Eatery's a pretty great place to start. Experts in vegan Thai, their food is a far cry from the bland and boring labels this cuisine has been plastered with in the past, so much so that they regularly feature on our 'best of' lists, regardless of the fact they're vegan. The kumara spring rolls, tempeh pad thai and 'chicken' sweet and sour are guaranteed to impress, especially when followed by their moreish coconut and maple syrup tart with coconut cream and chocolate. A few cocktails certainly won't hurt, either...
The Blue Breeze Inn
Ponsonby Central
The Blue Breeze Inn is an absolute Ponsonby Central stalwart, and it remains a firm fave to this day. The atmosphere here is an absolute vibe, with its fun, tropical-themed fit-out (Hawaiian shirt uniforms included), and the food? Seamless. Don't leave without trying their famous pork buns—we've eaten so many, we should probably be intolerant by now.
Daphnes Taverna
Ponsonby Road
Daphnes Taverna may be relatively new to the Ponsonby dining scene, but it's already making quite the impression. We put that down to the warm and welcoming atmosphere, which includes a large shared table and open kitchen at the back, and a menu that's jam-packed with fresh Greek flavours. If you try only one dish, make it the spanakopita (it has 20 layers of pastry, people) though really, this is not a one-dish kinda place.
Tokyo Club
Ponsonby Central
Yes, by now there's no hiding our love affair with Japanese food, and Tokyo Club offer a solid selection. You'll find no shortage of sushi rolls, dumplings, and sashimi here, however, if decision-making isn't your strong point (we feel you), simply grab one of their bento boxes, which come stacked with an assortment of their yummiest goodies.
El Sizzling Chorizo
Ponsonby Central
Hailing from Argentina (home to some of the world's best barbecue), it's safe to say that the crew at El Sizzling Chorizo know a thing or two about cooking with fire. Work your way through their mouthwatering selection of meaty delights, of which our faves are the spicy beef empanadas and succulent beef short ribs. These guys are such pros at barbecue, they even have wine recs for your chosen meal.
Bali Nights
Williamson Ave
Authentic Balinese food is hard to come by in Auckland, making Bali Nights a welcome addition to Ponsonby. From fried vegetable fritters and skewers with peanut dipping sauce to a whole grilled snapper and fried banana with coconut ice cream for afters, these guys are shining a light on this under-represented cuisine and we love it. Plus, it's all served in a fun, lively atmosphere that's primed for good times.
Azabu
Ponsonby Road
If you've never heard of Nikkei-style food, we can't think of a better way to get you acquainted than with a visit to Azabu. They're specialists in this cuisine, which cleverly blends Peruvian and Japanese flavours, doing such a good job in fact, that they've won several awards. You can't go wrong with fan favourites like their free-range fried chicken karaage, tuna sashimi tostadas, and crispy pork belly, with an ice-cold Asahi on the side.
Elmos
Ponsonby Road
Elmos is one of our fave Ponsonby restaurants, period, making it an obvious choice for this list. Situated inside a charming character building decked out with chandeliers, a marble bar and one-of-a-kind artworks, the interiors are seriously spectacular. And the menu is equally so, covering our three favourite food groups: pizza, pasta, and burrata. We reckon life doesn't get much better than cosying up in a corner here with a glass of red and something delicious—see if you don't agree.
Sidart
Three Lamps Plaza
Sidart is the kind of place you take someone when you want to pull out all the stops (you know, to like propose or something). The brainchild of renowned chef Sid Sahrawat (hence the name), now owned by head chef, Lesley Chandra—this Ponsonby institution offers some of the city's finest dining, combining progressive Indian flavours with seasonal local ingredients and next-level presentation. For the ultimate Sidart experience, we recommend getting amongst their Discovery Menu (choose from five or seven courses, with optional wine matches also available).
Chop Chop Noodle House
Ponsonby Central
Yes, Chop Chop Noodle House's noodle game is strong. However it's not just their steaming hot bowls of ramen that will karate-kick your tastebuds into orbit, they also know how to make a damn fine piece of Korean fried chicken, and some super-tasty Chinese steamed buns. Described as a noodle 'saloon', this has to be one of few places in Auckland where you can enjoy your ramen with a whiskey (their selection is solid).
The Best Bars In Ponsonby
The Broken Lantern
Ponsonby Road
The bar gods have smiled on Ponsonby big-time, serving up a seriously cool new spot by the name of The Broken Lantern. Actually bought to us by the team behind Viaduct fave, Parasol & Swing, expect incredible cocktails and top-notch fare with a side of Lower East Side vibes. Don't miss the cute courtyard out back.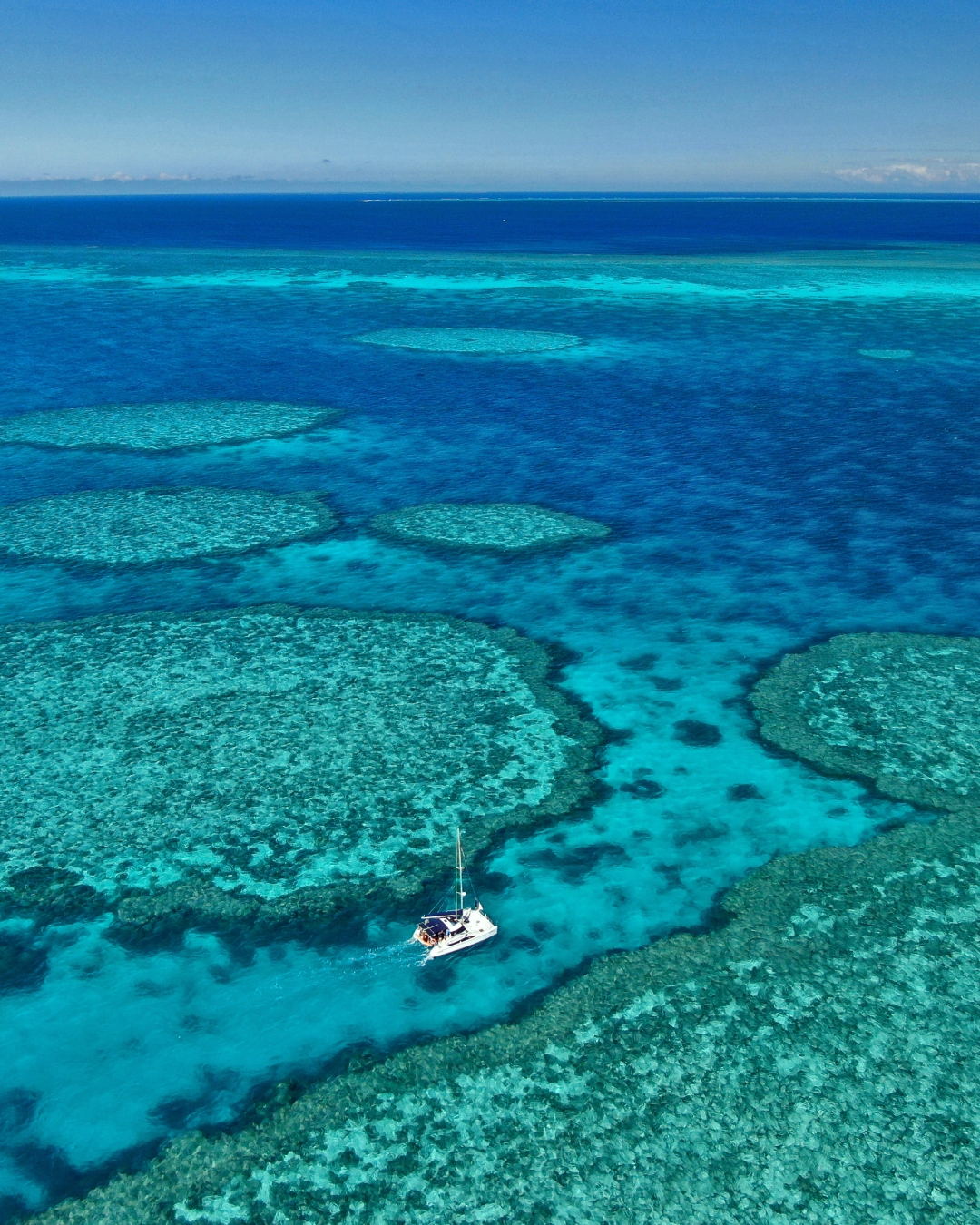 Fitzroy Lounge Bar
Ponsonby Road
Whether you're in for a cold one, nightcap or nibble, Fitzroy Lounge Bar has you covered. With a small but perfectly formed menu, next-level cocktails, and regular guests on the decks, this is where the cool kids hang out. Give the Fitzpresso Martini a try—a wondrous blend of vodka, butterscotch liqueur and cold brew coffee.
Annabel's Wine Bar
Ponsonby Road
Adorably chic and grown-up, Annabel's Wine Bar ticks all the boxes, with cosy tables inside dotted along a leather banquette and an impressive bar. Intimate and unpretentious with delicious snacks and a small but perfectly formed wine list. Grab a possy outside in the sun for extra boujee Friday arvo drinks vibes.
Lime Bar
Ponsonby Road
A Ponsonby Road stalwart, the small and intimate Lime Bar is a great pitstop at any time of the day or night. The experienced bar staff sure know how to whip up a good cocktail and it's a great spot to meet new people as you prop up the bar and get acquainted.
Clipper
Ponsonby Road
Cute, compact and with creative drinks for days—Clipper is always a good time. Helmed by a team of award-winning bartenders, prepare to shake up your tastebuds with otherworldly concoctions like flat white martinis, and a pina colada old fashioned. P.S. These guys also do a fabulous range of festive-themed drinks at Christmas time.
Ponsonby Social Club And Ante Social
Ponsonby Road
Ponsonby Social Club is something of an icon, famous for its epic front courtyard, live music and cosy dancefloor. The perfect venue for drinks any night of the week (and a boogie if you feel so inclined), we're particularly fond of their cocktails. The Le Corsaire, laced with spiced rum, orange, chocolate, lime, and nutmeg, deserves special mention. If you're up for a late-night speakeasy vibe, be sure to step behind the velvet curtain into Ante Social next door.
Deadshot
Ponsonby Road
No list of best Ponsonby bars would be complete of course without mentioning Deadshot. From the minds behind the infamous downtown speakeasy Caretaker, this one pairs an incredible old-school fit-out with next-to-none service (table service, to be precise) and impeccable refreshments. A must-visit.
Hoppers Garden Bar
Ponsonby Road
Quirky, fun, and a world away from the hustle and bustle of Ponsonby Road, Hoppers Garden Bar is the perfect place to grab a drink and a snack—their bao buns, fried chicken and shoestring truffle parmesan fries definitely deserve a mention—and wind down (or wind up, depending on the occasion). Take a seat amongst the whimsical artworks and greenery, and enjoy botanical gin served in teapots, amongst other delights. Special shout-out goes to their impressive range of craft beers.
Hotel Ponsonby
Saint Marys Road
Hotel Ponsonby really is a gorgeous spot. Serving up a generous slice of old-school glam (with a beautiful courtyard to boot), this is one of our absolute favourite spots to enjoy a drink and a bite to eat. They've gained a bit of a rep for their next-level burgers and Sunday roasts, but we reckon their coconut margarita is where the magic's really at.
The Best Cafes And Other Eateries In Ponsonby
Taco Medic
Ponsonby Road
Mouthwatering gluten-free tacos are winging their way to us courtesy of Taco Medic, New Zealand's first craft taqueria that started life (like many good spots do these days) as a food truck, before opening a store in Queenstown and now, Auckland. These tacos are in a league of their own, pumped full of flavour and fresh, healthy ingredients.
Parade Ponsonby
Ponsonby Road
Originally planned as a pop-up, Parade Ponsonby proved so popular that the owners (who also run Mutual Friends in Newmarket) decided to make things permanent. The secret to Parade's success? Auckland's only baked, Chicago-style pretzels, stuffed with insane flavour combos like three cheese, banoffee, pizza, and peanut butter cup—that's what. Now might be a good time to tell you that they also make incredible burgers—served on pretzel-style buns, of course. These guys have recently moved into the spot formerly occupied by Midnight Gardener, bringing with them a liquor licence (and cocktails by the jug).
Little Bird Kitchen
Summer Street
Little Bird Kitchen was one of the first places—if not, the first—to introduce us to the joys of 'unbaked' or 'raw' treats. We've never felt as good about stuffing our faces with sweets as we do when dining here because guess what? All of their treats are dairy, gluten, and refined-sugar free. However it's not all about cakes and doughnuts—Little Bird Kitchen also do a solid menu of brunch and lunch dishes (think kumara hotcakes, and mushroom and cheese sourdough toasties), along with some seriously healthy smoothies.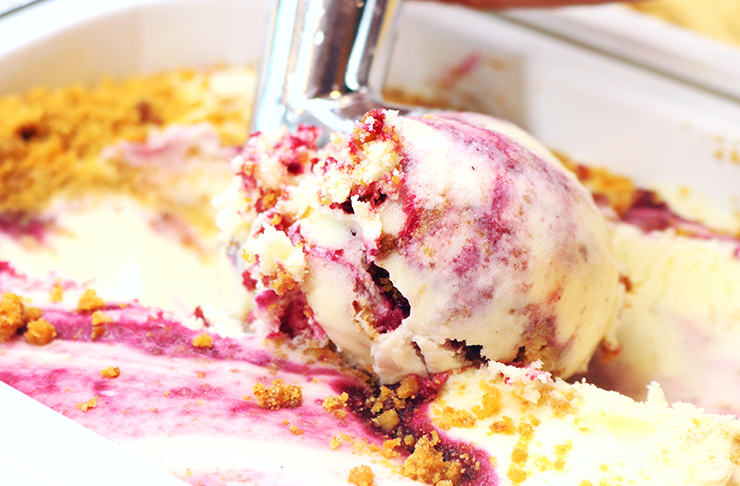 Duck Island Ice Cream
Ponsonby Road
Nobody does ice cream quite like Duck Island, whose pastel pink store on Ponsonby Road is an absolute delight. Ooh and aah over their 24-strong selection of icy confections, many of which also happen to be vegan and dairy-free. Their fairy bread and lolly cake creations are hard to beat, but if you really want to challenge your tastebuds, they have something for that too (black sticky rice, we're looking at you). On a sunny day, you can't beat sitting beneath their outdoor umbrellas with your fave scoop.
Miann
Ponsonby Central
Okay, so technically we haven't been able to dine-in at Miann yet (they've only just opened and that, of course, means treats, Level 3 styles) but we already know that it's going to become one of our most-frequented spots in Ponsonby. Because with a slew of dreamy cakes, pastries and gelato on the menu (not to mention insane seasonal treats, and three other hugely popular stores to their name), how could it not be? Pro tip: the caramelised white chocolate is a must-try (just don't blame us if you become addicted).
Dedwood Deli
Ponsonby Road
Let's be honest, sandwiches can get a bit of a bad rap—unless they're from Dedwood Deli, that is. These guys are changing the sarnie game, big-time with their mouthwatering selection of sammies stuffed with fillings like beef brisket, chipotle chicken, and steak chimichurri. And if you're STILL not convinced about the whole sandwich thing, they also have oat bowls, bagels, and housemade gelato up for grabs.
Little & Friday
Ponsonby Road
While we were very sorry to see Little & Friday leave the Shore, we can't pretend we weren't stoked when we learned they'd be bringing their insanely delicious (and altogether superior) brand of baking to Ponsonby. Whether it's their gorgeous single-serve cakes, gourmet pies or next-level doughnuts—we could visit this spot a hundred times over, and never get sick of it.
Done Ponsonby? Check out all the best restaurants, bars and cafes in Parnell.
Image credit: Lucky 8 by Besa Social, INCA Ponsonby, Beau Wine Bar, Ockhee, Khu Khu Eatery, Daphnes Taverna, Bali Nights, Elmos all by Wono Kim, Fitzroy and Clipper by Jaiden Bhaga, Hoppers Garden Bar, Parade Ponsonby by Larryn Rae, Duck Island Ice Cream by Jaiden Bhaga, Dedwood Deli.