Monday, a.k.a. the most hated day of the week. Statistically speaking, more people are in a crap mood on a Monday than on any other day (OK, that's made up, but probably accurate). Fatigue, bad moods, headaches…they're all signs of 'Monday-itis', the symptoms of which can be cured by two things: a good meal and a strong beverage. However, just when you think it's time to lift your spirits with a dinner out, you get slapped with the fact that most decent eateries are closed on this hell of a day because, like you, they clearly hate Mondays too.
Suffer no more, we think you deserve better so we've put in the hard yards to make Monday dining a breeze. And we're pleased to report we've found 40 eateries in and around Auckland that fit the bill and so in no particular order, let the feasting begin!
Gochu, CBD | A celebration of 'new Korean food', we can't wait to try their black pudding corndog.
Bar Magda, K' Road | This speakeasy-style bar and bistro offers world-class Filipino-fusion flavours served up in an effortlessly cool space.
The Grove, CBD | Offering degustation-style dining, the cuisine is modern New Zealand with a French twist.
Belly Worship, Balmoral | For Chinese burritos, bao, lychee pork, homemade dumplings, and more vegan options that you can shake your fork at.
Baduzzi, CBD | For Italian cuisine in all its ancient glory (think hearty meatballs and the best pasta).
Leigh Sawmill, Leigh | Part restaurant, part gig space, this is a rustic, exciting and homely chill space in a decommissioned Kauri mill.
iTi, Titirangi | A drinks and bites bar with healing vibes and native bush boasting a $20 Steak Night special on Mondays.
Amano, CBD | Serving up rustic Italian-inspired cuisine, this eatery is big on environmentalism opting for ethically farmed, sustainably caught and no waste.
Masu, CBD | Japanese heaven specialising in the centuries-old 'robata' or fireside cooking method developed by northern Japanese fishermen.
The Blue Breeze Inn, Ponsonby | Cool and quirky modern Chinese food with a delightful 'Pacific Paradise' look and feel.
Café Hanoi, CBD | Loved for its shabby chic decor as much as it's stunning flavour blend of traditional Hanoian street food with North Vietnamese and New Zealand cuisines.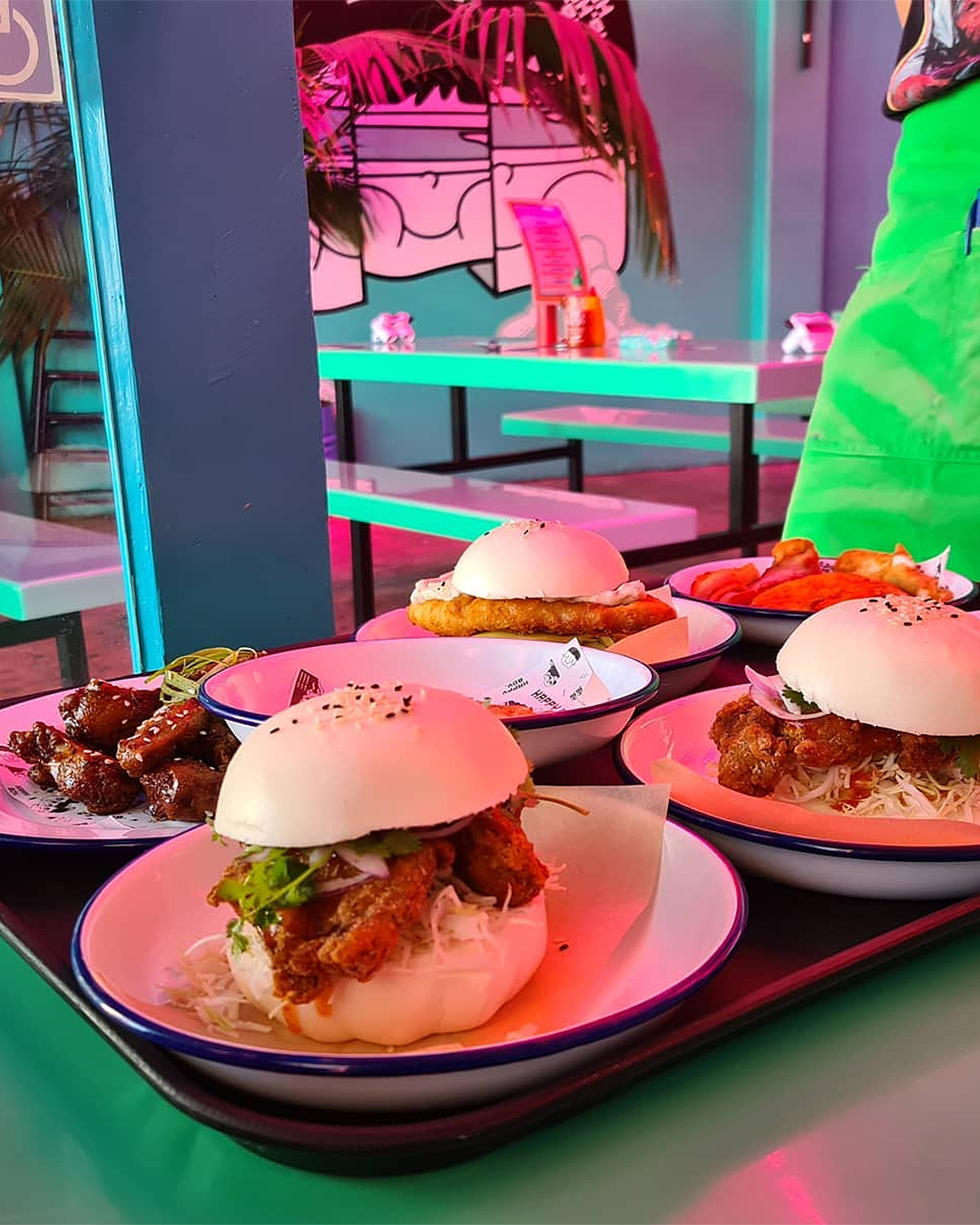 Happy Boy, Royal Oak | Serving major neon realness, along with a superb range of baogers and waffles, this eatery is guaranteed to brighten up your Monday.
Saan, Ponsonby | This menu inspired by the Northern Thai regions of Lanna and Isaan delivers that balance of sweet + sour + salty + hot flavours unique to Thai cuisine.
1947 Eatery, CBD | Transporting you to a faraway land as soon as you step through the door, don't leave without trying their Butter Pop Pop cocktail - it's literally the stuff of dreams.
Everybody Eats at Gemmayze St, CBD / ONE Cafe, Onehunga | Venture down St Kevin's Arcade for a three-course, pay-as-you-feel, community dining experience.
Saint Alice, CBD | For when you want to feel luxe. Order up a round of oysters with a side of parmesan truffle fries and all your worries will melt away.
Soul Bar & Bistro, CBD | A favourite for years now, go for the absolutely glorious salt and pepper squid.
The Fed, CBD | Rest easy knowing there is never a day where you can't get your mitts on the curd-gravy-fry trifecta of the gods that is poutine.
Mexico, CBD / Ponsonby / Ellerslie / Sylvia Park / Takapuna | Bite into seasonal specials, do a tequila tasting and revel in the rich culture this menu pays homage to.
Cotto, CBD | A dreamy haunt on K Road. We love indulging in their sensational spinach, goats cheese and sage dumplings while sipping on a full-bodied red.
Corelli's Café, Devonport | The friendly, creative vibe of this gem gets us every time with its eclectic (and extensive) menu and treasure trove of cabinet food.
Nicolino, Devonport | Greek, Italian and Mediterranean vibes like the crispy spanakopita that'll be everything you want it to be.
Hoppers Garden Bar, Ponsonby | A garden wonderland with craft beer and a fine array of biodynamic and natural wines, and botanical gins.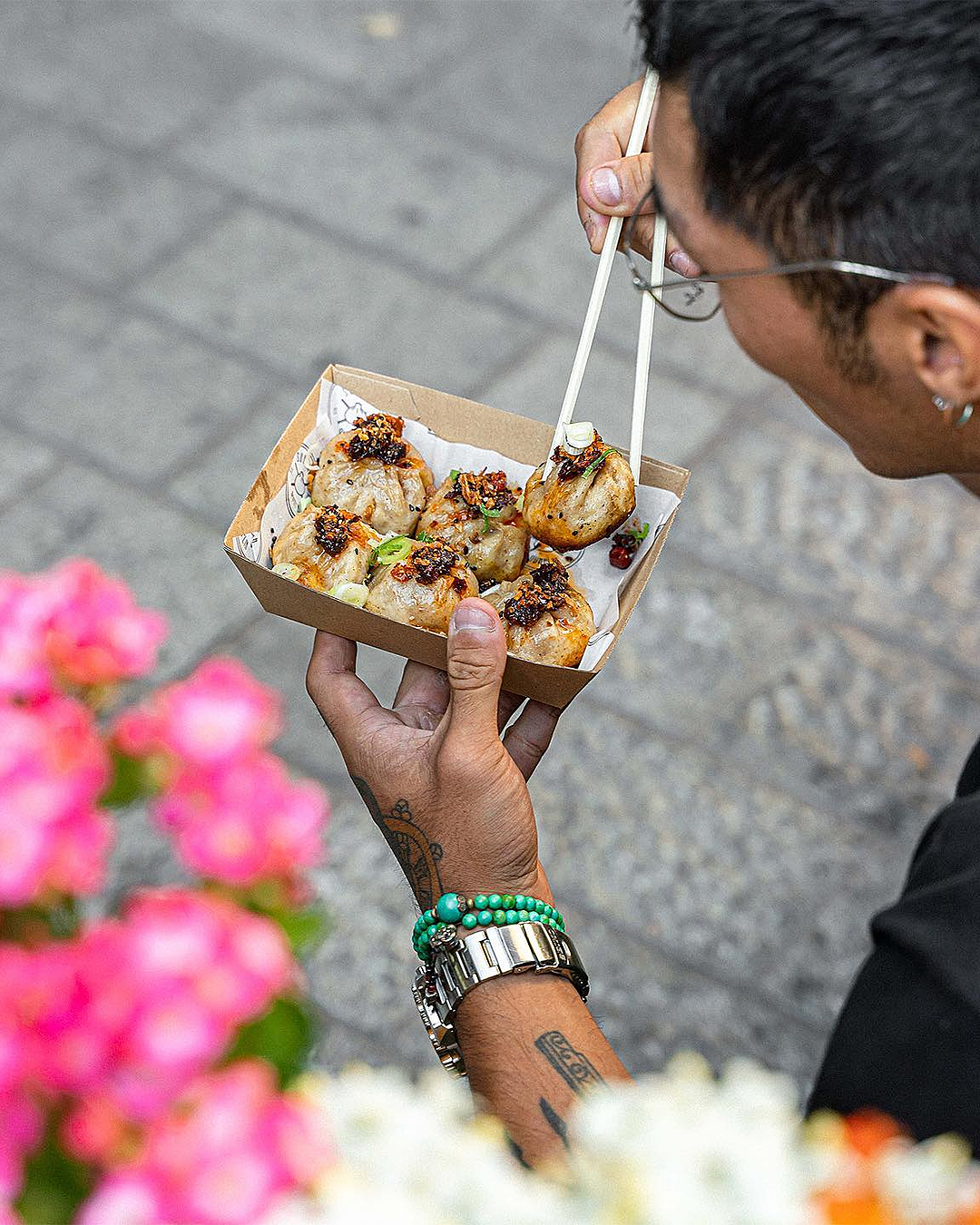 Sumthin' Dumplin', CBD | Uncomplicated authentic dumplings in pork, beef, prawn, chicken and tofu varieties, all with funky names.
Circus Circus, Mt Eden | Zany and playful, this place serves the typical fare you'd find in a circus - pizzas, burgers and hot dogs - except way, way better.
The Rusty Pelican, Matakana | Take advantage of Big Burger Night with a monster of a burger (vege and gluten-free options available) served with a load of fries and tomato sauce.
Ramen Takara, Browns Bay | Serving 43 years of history in a bowl with 13 ramen varieties to choose from (including several gluten-free ones!).
Indian Lounge, Mt Eden | This neighbourhood restaurant occupying a prime corner spot on Mt Eden road offers mouthwatering dishes from regions across India, with a modern twist. The Pani Puri are even rolled out on their own cart.
Mezze Bar, CBD | The perfect place for spending a lazy evening sharing Mediterranean tapas, mezze and a cheeky slice of cake.
Ghost Donkey, CBD | Decked out with a starry red ceiling, serving tacos and 'not tacos' this place is proving itself a major contender in Auckland's Mexican food scene.
Satya Restaurant, Ponsonby, Mt Eden | For a menu brimming with South Indian delicacies, accept no other.
Chai Lounge, CBD, Sandringham | Delve into Southern Indian street food in this edgy, hessian-rich setting from the creators of Satya.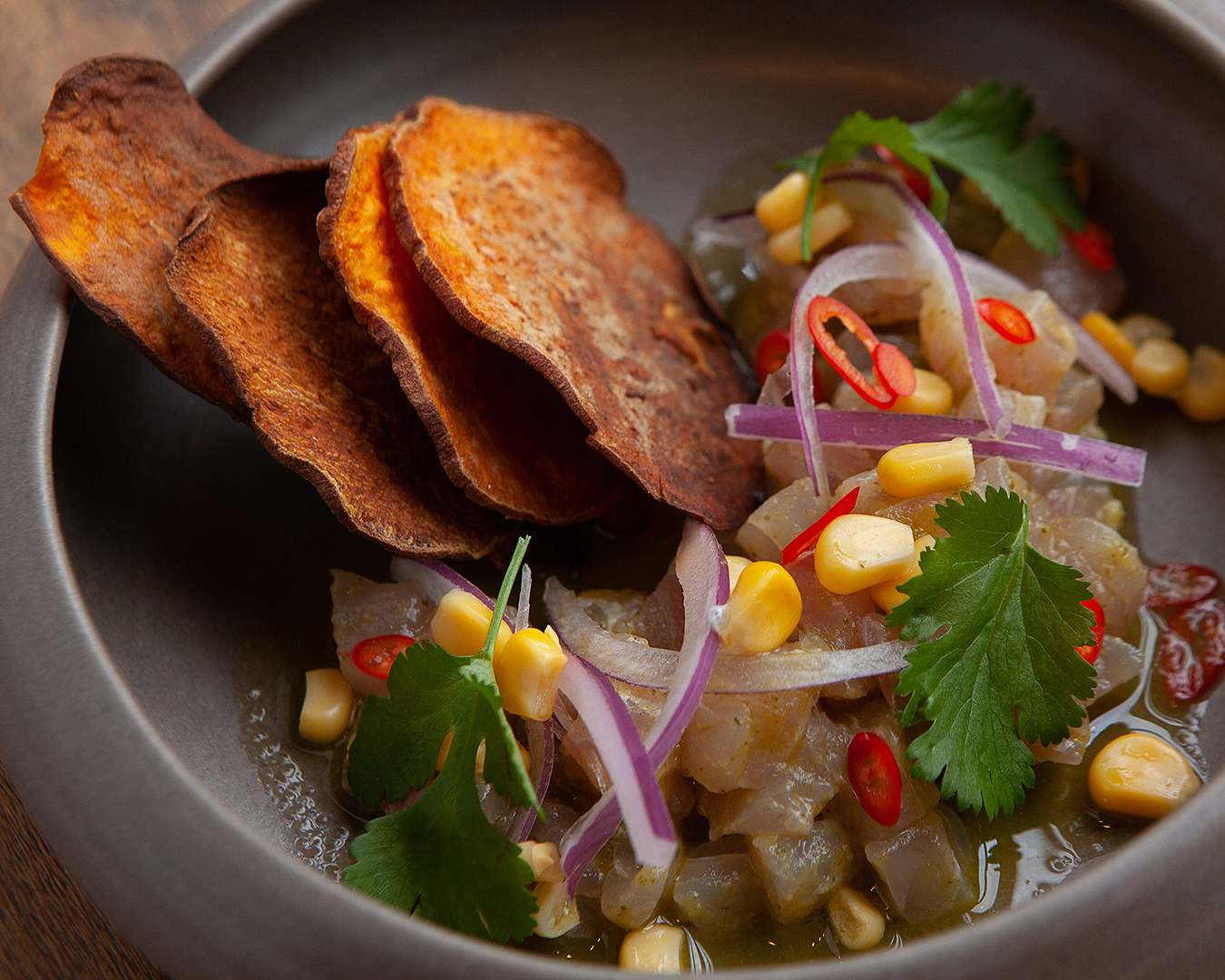 INCA Ceviche & Woodfired Grill, Newmarket | Taste 'Nikkei' cuisine - the cultural fusion of Peruvian and Japanese cuisines. Our pick? The cured fresh fish ceviche featuring bougie pairings like tiger milk and sweet potato crisp.
Monsoon Poon, CBD | With a joyful use of colour, a bronze bathroom door handle in the shape of an actual hand and fantastic paintings, like the one with the baby and the giant watermelon, this is a full fusion experience, like no other.
White + Wong's CBD & Newmarket | East meets West with a delicious array of street food dishes from China, Hong Kong, Vietnam, Malaysia and Thailand.
7Siri, Sandringham | Whether you're in the mood to try ALL the curries, or you're down for some dainty cup-shaped rice flour appa this Sri Lankan eatery is always a good time.
Bird On A Wire, Ponsonby / Takapuna / Newmarket / CBD | Be as healthy or as decadent as you like at this vibrant spot with its varied offerings from brown rice and quinoa bowls to hot wings.
Fatima, Ponsonby / Takapuna / CBD | Their tagline is 'delicious & addictive, you may not want to share' and they're absolutely right. Have your pita, your mezze and your Turkish delight and eat it too.
Wise Boys, CBD | Indulgent plant-based burger goodness is the game here, complete with shakes, fries three ways, onion rings and soft serve sundaes.
Uncle Man's, CBD / Mission Bay / Manukau | Stop by for authentic Malaysian street food that doesn't cost the earth.
Coops Corner Pub, CBD | This Viaduct gem has what you need whether you're feeling a lighter meal or a full feed with 'lil' morsels' like crispy onion rings from $5 through to 'big-ish' dishes like the Coops waffle burger or vegan pizza ranging from $20-25.
Fancy a wee tipple? Check out Auckland's best bars in 2021.
Image credit: Gochu, Happy Boy, Sumthin Dumplin, INCA by Wono Kim.