Oh, Melbourne—you're truly the Paris of the Southern Hemisphere. You've got attitude, street cred, delicious food, hidden bars, and style in spades. And to be honest, if it were possible to date a city, we'd be crushing on you, hard.
If you're not already planning a trip to Melbourne, we're guessing you will be after reading this article. Spoiler alert: this article contains lobster benedict, next level tacos, fresh oysters, escape rooms, ramen….and a brand spankin' new The House of Dior Exhibition to boot.
Because we're that excited about the launch of the House Of Dior: Seventy Years of Haute Couture we've teamed up with Qantas and Visit Victoria to send one of you to Melbourne for the weekend to check it out for yourself. And, because we want you to eat well, we've compiled this nifty itinerary for your time there. But, we also want you to have a properly delightful time in transit too, which is why we're super excited to be working with Qantas who offer 42 flights between Auckland and Melbourne a week! Not to mention the ridiculously delicious food on board, and crazy selection of entertainment.

Without further ado, here's your guide to having a ridiculously stylish weekend in Melbourne, the House of Dior way.

11AM | BUT FIRST BRUNCH
After you've arrived, you're going to want to make a beeline for brunch, Melbourne style.
---
MANCHESTER PRESS
Manchester Press is an easy walk from the NGV, so before you hit the exhibition, make sure you stop by to refuel on their iconic lobster benedict. And yes, it is just as deliciously indulgent as it sounds. As far as cafes go, they don't get much more Melbourne than this: tucked away in a CBD laneway, dotted with graffiti, you'll feel like a local as you saunter in.
CUMULUS INC
Picking your favourite Melbourne eatery is, to an Urban List writer, akin to picking your favourite child. But, if you held a gun to our head and made us pick, we'd say Cumulus Inc. Whether it's breakfast, lunch, dinner, or just wine and cheese, you truly can't go wrong with Cumulus Inc. Stop by for truffle everything, or go all out Parisian-decadent and order Madelines for breakfast, because why not?

1PM | THE SEPTEMBER ISSUE
Now you're full and raking in those likes from your #MelbourneBreakfast it's time to get your culture on and hit the NGV.
---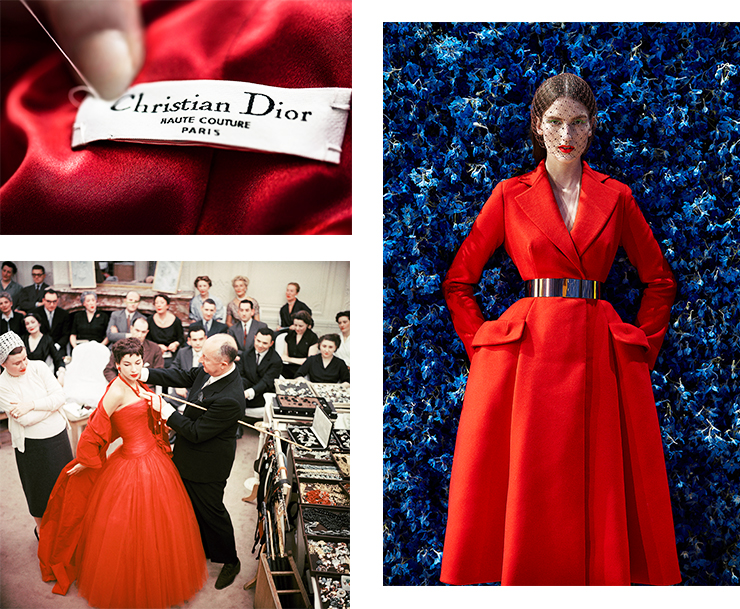 HOUSE OF DIOR: SEVENTY YEARS OF HAUTE COUTURE
It's time for the main event. If fashion is your joie de vivre, you can recite the whole of The September Issue, and you kind of wish you worked for Miranda Priestly, chances are you going to absolutely LOVE this exhibition.
What can you expect? Other than a level of star-struck you didn't know fabric could deliver, the collection will be a celebration of Dior's most iconic moments, including his infamous New Look collection—which changed the entire fashion game in the 1950s, mind you—and present day contemporary designs we lust after. The pieces on display will hail from 1947 all the way through to current day masterpieces. So yeah, you might to leave aside a whole day to delve into this one!

3PM | EXPLORE!
There's really no better way to explore Melbourne than on foot, so get out there, why don't you.
---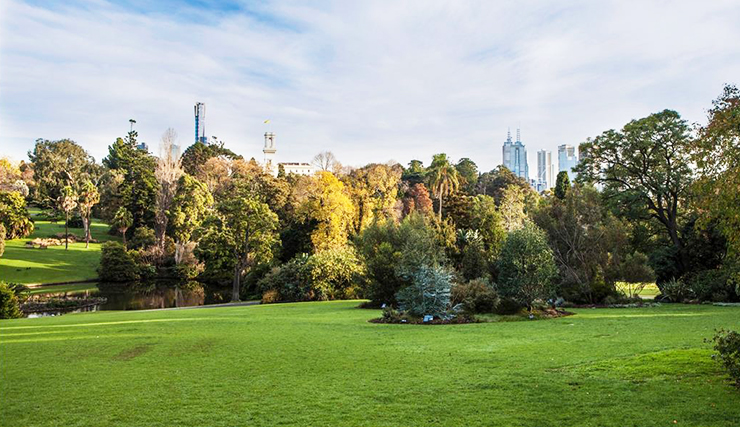 THE TAN
The Tan is seriously stunning walking route in Melbourne, and great for dog spotting too. The 3.8km track loop around King's Domain and the Botanic Gardens. The track passes right by the NGV, so once you're done soaking up all that the House Of Dior: Seventy Years of Haute Couture has to offer, grab some fresh air and get out amongst nature. To bide time between meals, of course.

6PM | HOPE YOU'RE HUNGRY!
Melbourne is a city of bars. With so much on offer, it can be near impossible to pick a spot to go. The solution? Don't pick one—try them all! Here are some of our faves.
---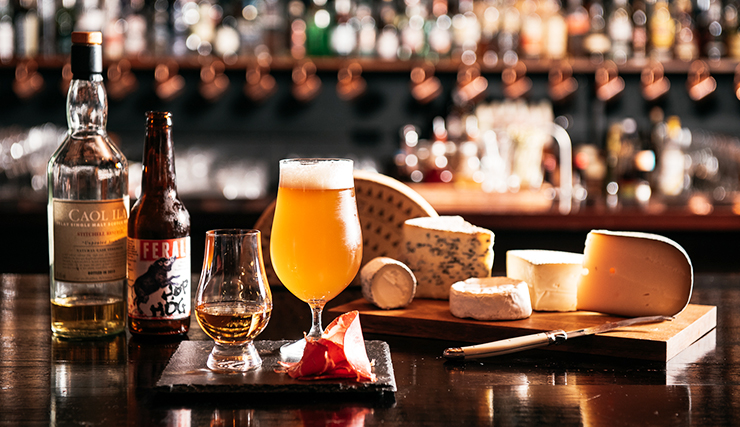 EAU DE VIE
Eau De Vie is a bit of an icon. And we say icon, we mean it's probably every local's pick for cocktails come Saturday night. It's a bit hidden too: tucked away down Malthouse Lane, next to a carpark, and behind a huuge door. There is a plethora of drinks on offer, and if you suffer from decision fatigue, we'd suggest ordering the cocktail degustation menu…because holidays, right?
GERALDS BAR
Geralds Bar, in Carlton, is the quintessential Melbourne spot. Quaint, cosy, and oozing with hipster vibes. Their food menu is also killer, so if you fall in love with the place while you're grabbing drinks, you have our approval to stay for dinner.
Now you're all cocktail-ed out, it's time for some next-level fare for dinner.

EAT'ALIANO
I mean, can you even say you went to Melbourne if you didn't absolutely gorge yourself on Italian food? No, you can't. It doesn't get much better than Eat'aliano when it comes to Italian food in Melbourne, so make a beeline here when it comes to dinner time. If we're being honest, you could shut your eyes and point at the menu and be totally happy with your selection—although, the tiramisu does hold a special place in our heart.
MR MIYAGI
Mr Miyagi is THE place for dinner in Melbourne. It's epically delicious Japanese food done with a playful modern twist. Think Japanese tacos, ramen-coated schnitty bao, and even ramen gnocchi. This place is whacky in the best kind of way. If you can't decide, just ask the waiters to feed you and you'll get Mr M's selection of his fave dishes.

9AM | OFF TO THE MARKET WE GO!
Keen to sample Melbourne's best produce? This is your spot.
---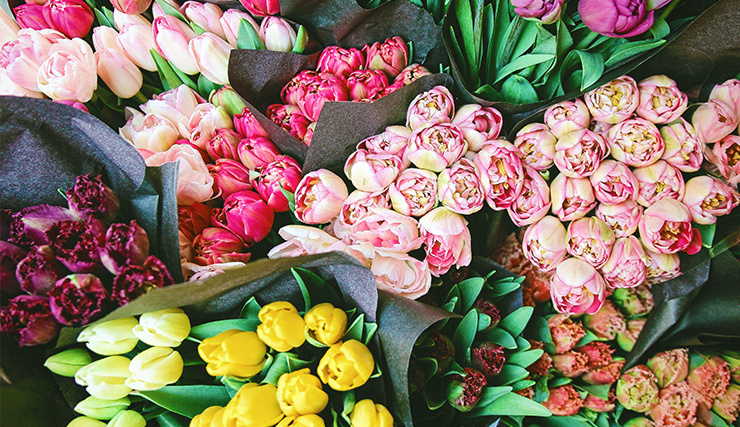 QUEEN VICTORIA MARKET
Kick off your second day in Melbourne with a jaunt to the Queen Victoria Market. Sample dolmades, pick up a fresh bunch of flowers, taste all of the cheeses, and rummage through the clothing. Allow enough time to truly get lost in the markets.

12PM | GO GRAFFITI HUNTING
It's time to hit Melbourne's most famous laneways.
---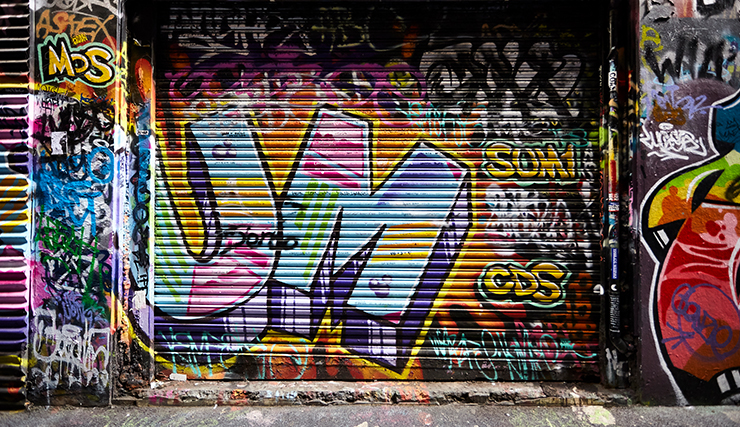 DEGRAVES STREET
Degraves Street and Centre Place are home to some of Melbourne's coolest graffiti, so get your camera out and get exploring! Hit up Degraves Espresso, grab an Italian feast at Il Tempo and don't forget to stop by Little Cupcakes before you leave. And yes, you will need to take at least three Instagrams here.

3PM | ESCAPE IF, YOU CAN
Nothing like getting locked in a bar for some good ol' fashioned fun!
---
TRAPT
Check out Trapt if you're looking for some good old-fashioned mystery.

5PM | IT'S DINNER TIME!
You've had a big day, so it's only fair you stop in for dinner a little early.
---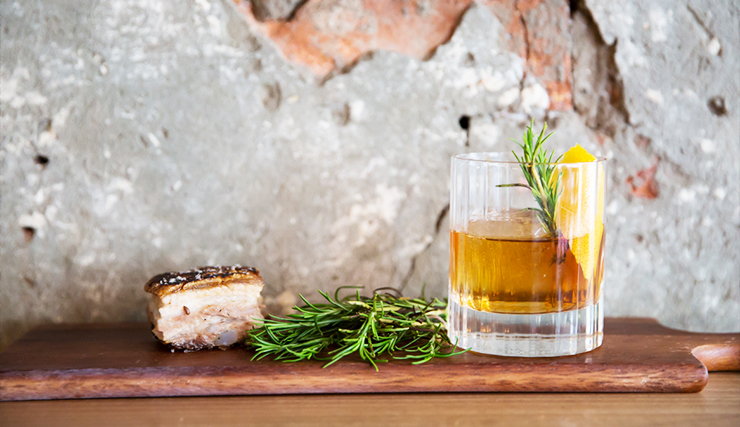 POLE POLE
There are some things that you can only do in Melbourne. Cocktails and dinner in a seriously glam tent is one of them. That's why Pole Pole, in the CBD, needs to be on your list. Try the chicken ribs and don't look back.
SHOP RAMEN
Melbourne weather makes for perfect ramen slurping conditions. Our pick for ramen in Melbourne is definitely Shop Ramen. It's a seriously authentic, no frills ramen experience, so come hungry and thirsty for beer. And yes—there IS vegetarian ramen!

8PM | ONE LAST NIGHT CAP
It's your last night, you should 100% opt for a night cap before heading back home. These are our pics.
---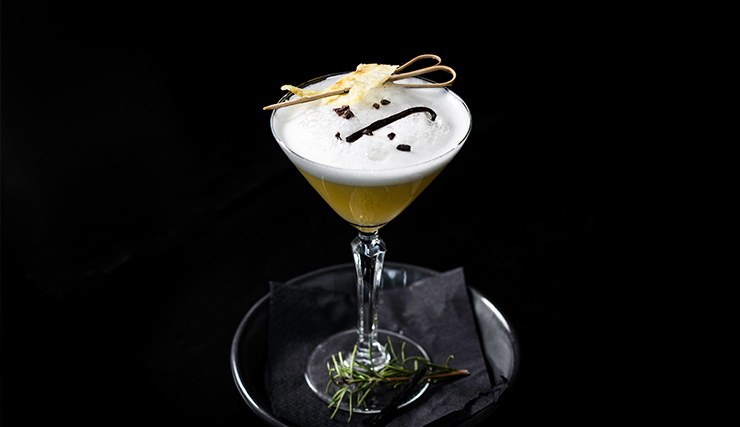 OM NOM'S COCKTAILS
Om Nom's cocktails are the stuff of legends. Seriously. Call us dramatic, but once you get a look at these bad boys, you'll know exactly what we mean. Think science experiment meets seriously luxe drink and you're headed on the right track.
THE EVERLEIGH
Drinks at the Everleigh is something every Melbournian has done at least once, so it makes sense this spot should be on your list. Prepare yourself for a super intimate, cosy, very Melbourne venue with a timber fit out and plenty of Chesterfield lounges. It's a fitting send of really.

Phew—what a weekend. If a trip to Melbourne to check out the House Of Dior: Seventy Years of Haute Couture exhibition whets your whistle, click on the banner below to score the trip for yourself!

Can't wait? To find out more about the House Of Dior: Seventy Years of Haute Couture exhibition and start planning your trip, click here.
PS—Qantas has some sneaky deals on flights right now—check their website out for the latest deals. Spoiler alert: the flight may be short, but the service is pretty epic. With 42 flights between Auckland and Melbourne a week, there are over half a million seats on offer! Plus, because us Kiwis are the second largest group of Qantas Frequent Flyers outside of Australia, they're always looking for deals to treat us with!
Editor's Note: This article was produced in partnership with the House of Dior, Visit Victoria, and Qantas. Thank you for supporting the sponsors who make The Urban List possible. Click here to see our editorial policy.
Image Credit: Images provided by our partners.