Your favourite emoji (aka the window into your soul), can tell us a heck of a lot about you. In fact, these teeny tiny graphics are all you need to decide your next adventure.
That's right, no more trawling the internet, sending bae links like, "should we go here?". Your destiny can be determined by your preference between 'screaming face emoji' or 'heart eyes emoji'.
Don't believe us? Check out Air New Zealand's brand-spanking new travel guide that customises your perfect Kiwi getaway based on your emoji faves. Here's what it said about our 'frequently used' emojis.
Drooling Face | Fork & Knife | Coffee Mug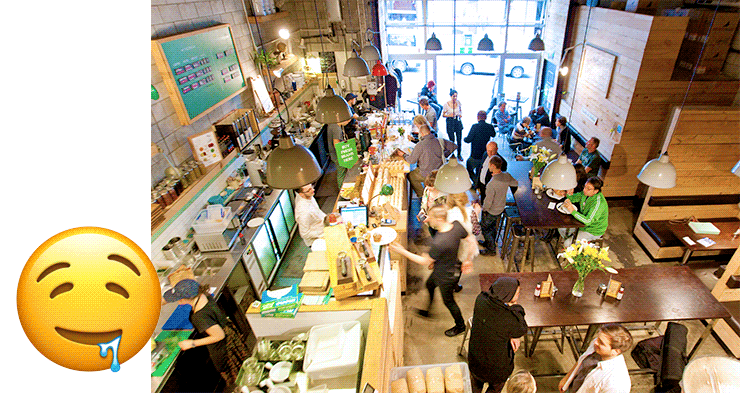 It looks like we share the same mantra: food is life. Your perfect getaway involves eating, drinking, eating and even more eating. Treat your taste buds with a culinary getaway to Wellington. The city is brimming with bustling eateries, food trucks, craft beer, weekend markets and some of the best coffee in the world.
Flame | Relieved Emoji | Bathtub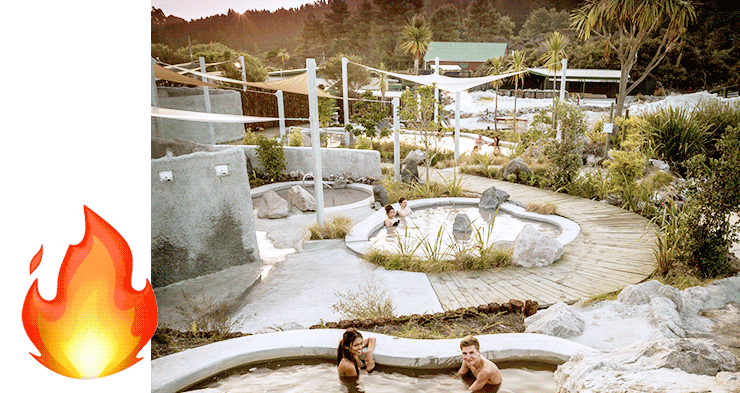 You hot thing, you! Off to Hells Gate you go. No, we're not talking about that hell. We're talking about Rotorua's geothermal wonderland. Here you'll find bubbling mud, powerful geysers and even a mud volcano. Pack your bikini to bath in the silky smooth mud. Here's hoping it helps to wash away some of your sins…
Flexed Biceps | Running Man | Sweat Droplets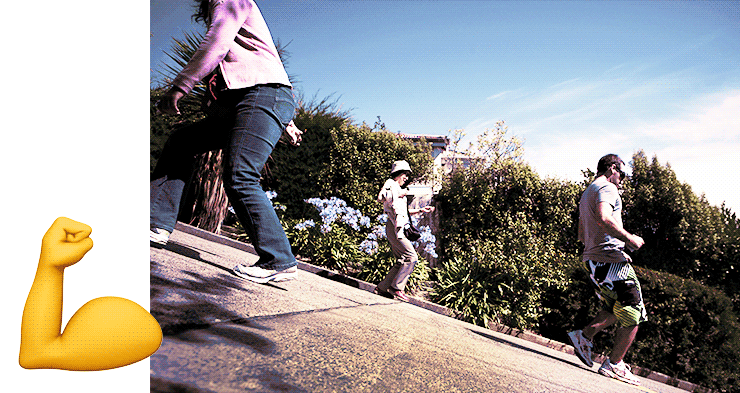 Chances are you're the epitome of #fitspo. You can be found at the gym, lifting heavy things and putting them down again (why??). Your ultimate holiday adventure doubles as the ultimate leg day. Head to Dunedin to conquer Baldwin Street—aka the steepest residential street in the world. Anyone for hill sprints?
Screaming Face | Boat | Surprised Face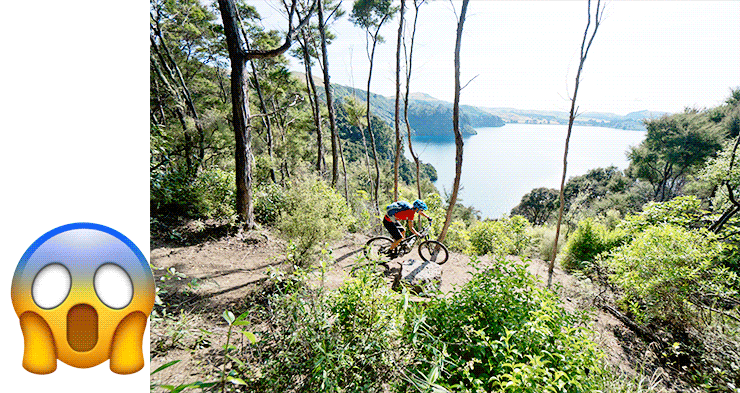 Prepare to scream your heart out! Your perf holiday involves heart-racing, adrenaline-pumping adventure. Taupo has your name written all over it with skydiving, bungy jumping, white-water rafting and jetboating. Double points if you're brave enough for the 'water touch' bungy—you'll be dunked into the waters of the Waikato River. Yikes!
Beer Mug | Wine Glass | Cocktail Glass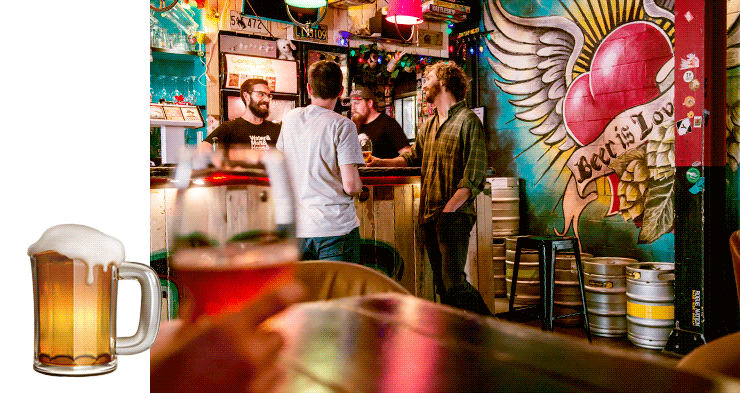 We get it, you like beer. Correction: you LOVE beer. Drink your way around Wellington—New Zealand's craft beer capital. Here you'll find an abundance of microbrewers creating all things hoppy and malty. Be sure to check out local faves Garage Project, The Black Dog Brew Co. and Fork & Brewer. Pro tip: arrive thirsty.
Fluttering Leaves | Sparkles | Tree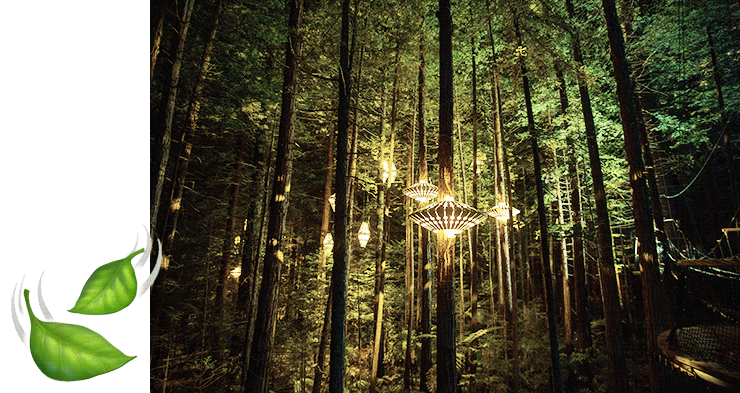 Admit it, you're a total tree-hugging hippie. Head to Rotorua for some quality time with ya girl, Mother Earth. Walking, biking, fishing, swimming… the choice is yours! Be sure to check out the Redwoods Nightlights as you wander through an illuminated forest of redwood trees and ferns. This is one lit adventure (literally).
Heart-Eyed Face | Bikini | Red Heart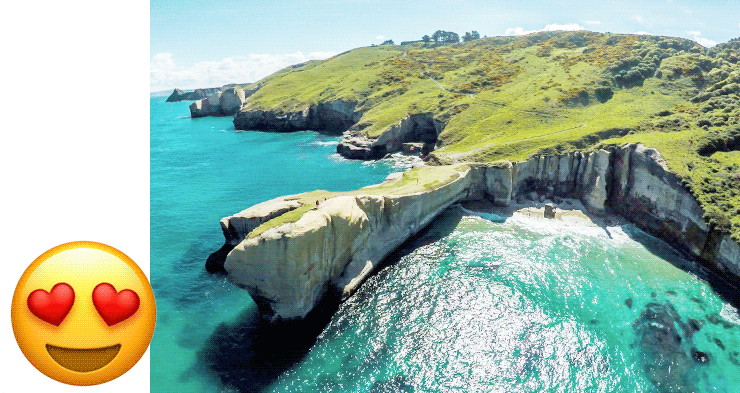 In love with love? There's a romantic (and oh-so beautiful) beach calling your name! Visit Dunedin and you'll stumble upon Tunnel Beach. The stunning, secluded beach (you have to walk through a tunnel to access it) is surrounded by sandstone caves and a spectacular rugged coastline. Trust us: you'll fall in love with this spot!
Snowboarder | Mountain | Snowflake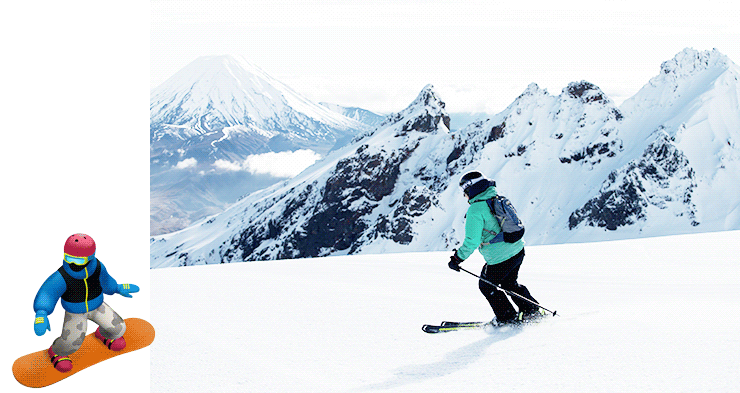 You're a snow bunny who lives for bluebird days. Make a beeline for Taupo or—more specifically—south-west of Lake Taupo. New Zealand's largest active volcano, Mt Ruapehu is home to two epic ski fields. Ski and board to your heart's content at Whakapapa and Turoa.
Missing your fave emoji? Plan your perfect New Zealand holiday using Air New Zealand's interactive online experience and get your own personalised map of New Zealand.
Editor's note: This article is proudly sponsored by Air New Zealand and endorsed by The Urban List. Thank you for supporting the sponsors who make The Urban List possible. Click here for more information on our editorial policy. Air New Zealand would also like to thank the regional tourism organisations Destination Rotorua, Lake Taupo, Dunedin and Wellington.